WHAT WE DO: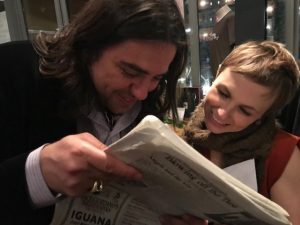 The Syncopated Times is the only monthly newspaper covering hot jazz, ragtime, and swing. Each month includes original features and interviews with the current artists you should know about and some interesting history lessons. Our reviews of newly released books and music will keep you in tune, and our festival and event listings will help you plan ahead.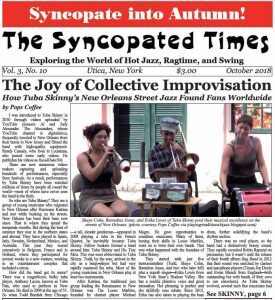 The print edition is available in the US for $30 a year. An Online Edition is available for $20 a year or $3 a month. The website contains all of the content from the print publication, access to our archive and some extras. 
Click Here to Check Out a PDF of the Print Edition.
The website also features two unique resources you should test out:
Hot Jazz Directory
Our Hot Jazz Directory is sorted into useful categories and fully searchable.  You can add a listing for your band or website in a few clicks. It's free and available to the public.
User Submitted Event Calander
Another great resource is our Event Calander. You can add events below by clicking "Submit Event". Our readers go to shows, make sure they know about yours.