Memorial Day weekend this year was once again the occasion for live performances at the World Championship Old Time Piano Playing Contest and Festival in Oxford, Mississippi. After resorting to virtual programs in 2020 and 2021 the stage at the Nutt Auditorium on the campus of Ole Miss was live again for the 46th annual gathering.
After 41 years at Illinois sites the event moved to Oxford five years ago and it has expanded into a festival featuring the music of ragtime, Tin Pan Alley, and the old standards. Ted Lemen, founder and Adam Swanson, former four-time winner, emceed the 2022 event. Brian Holland, Bill Perry, Jr., and Carl Sonny Leyland judged the performance competitions. The 2022 winners were: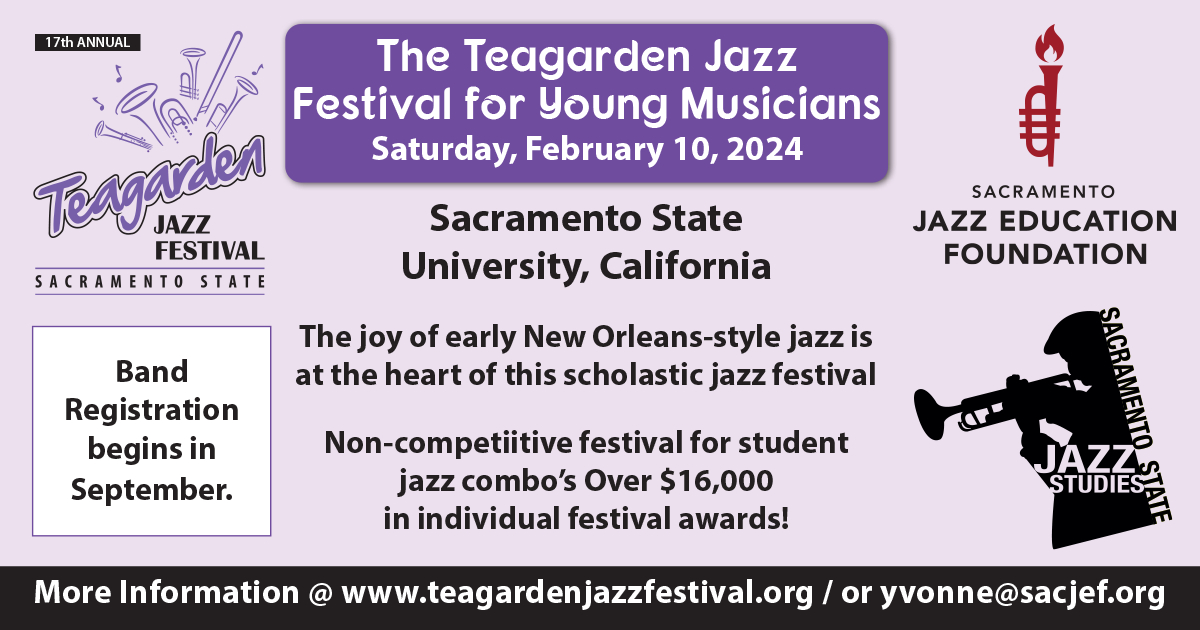 JUNIOR DIVISION
1st Place: John Beggs, Madison FL
2nd Place: Richie Bliesener, Burlington IA
3rd Place: Landan Pierce, Okawville, IL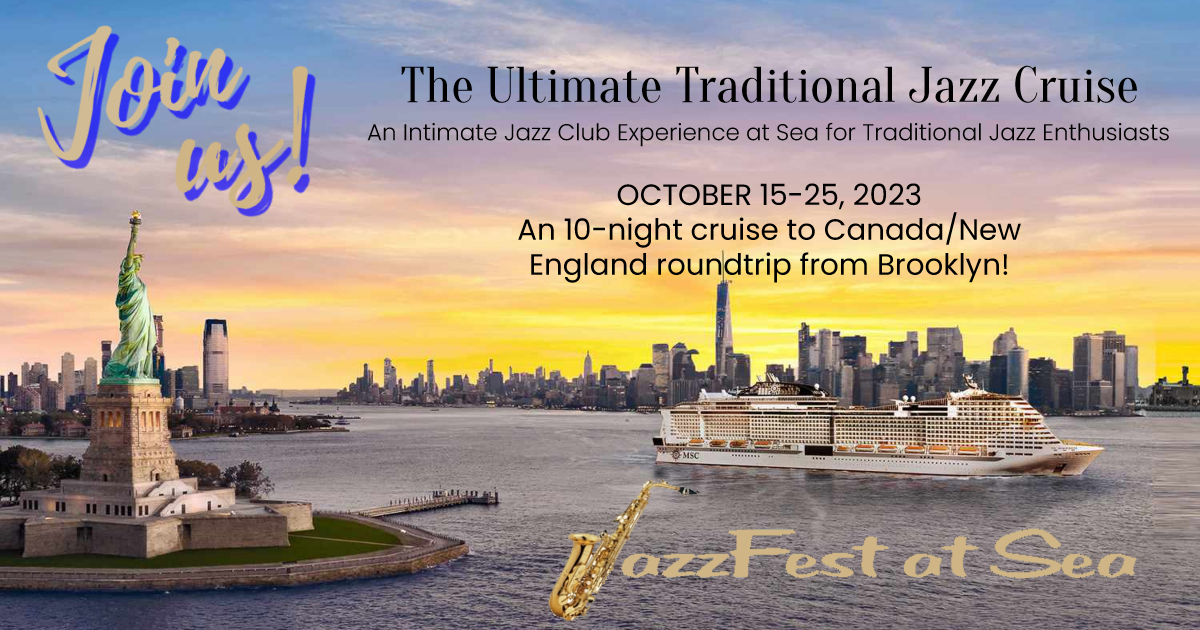 SENIOR DIVISION
1st Place: Bobby van Deusen, Pensacola FL
2nd Place: Monty Suffern, Waco TX
3rd Place: Larry Wade, Decatur IL
REGULAR DIVISION
1st Place: Eve Elliot, Los Angeles CA
2nd Place: Paul Orsi, Mission Viejo, CA
3rd Place: Warren Ertle, Tuscaloosa AL
4th Place: Bill Edwards, Ashburn VA
5th Place: Paul Stewart, Greensboro NC
Bill McNally coordinated the Piano Composition Contest. Sam Post was a co-winner with his "Angel's Watch Rag." Warren Ertle was the other co-winner with his "Yellow Hammer Rag"; Sam won last year as well with his "Lighthouse Rag."
Other activities during the event included Adam Swanson's program accompanying two silent films, an old-time singalong, a double-decker bus tour of Oxford, workshops, outdoor pavilion performances, and after-hours events.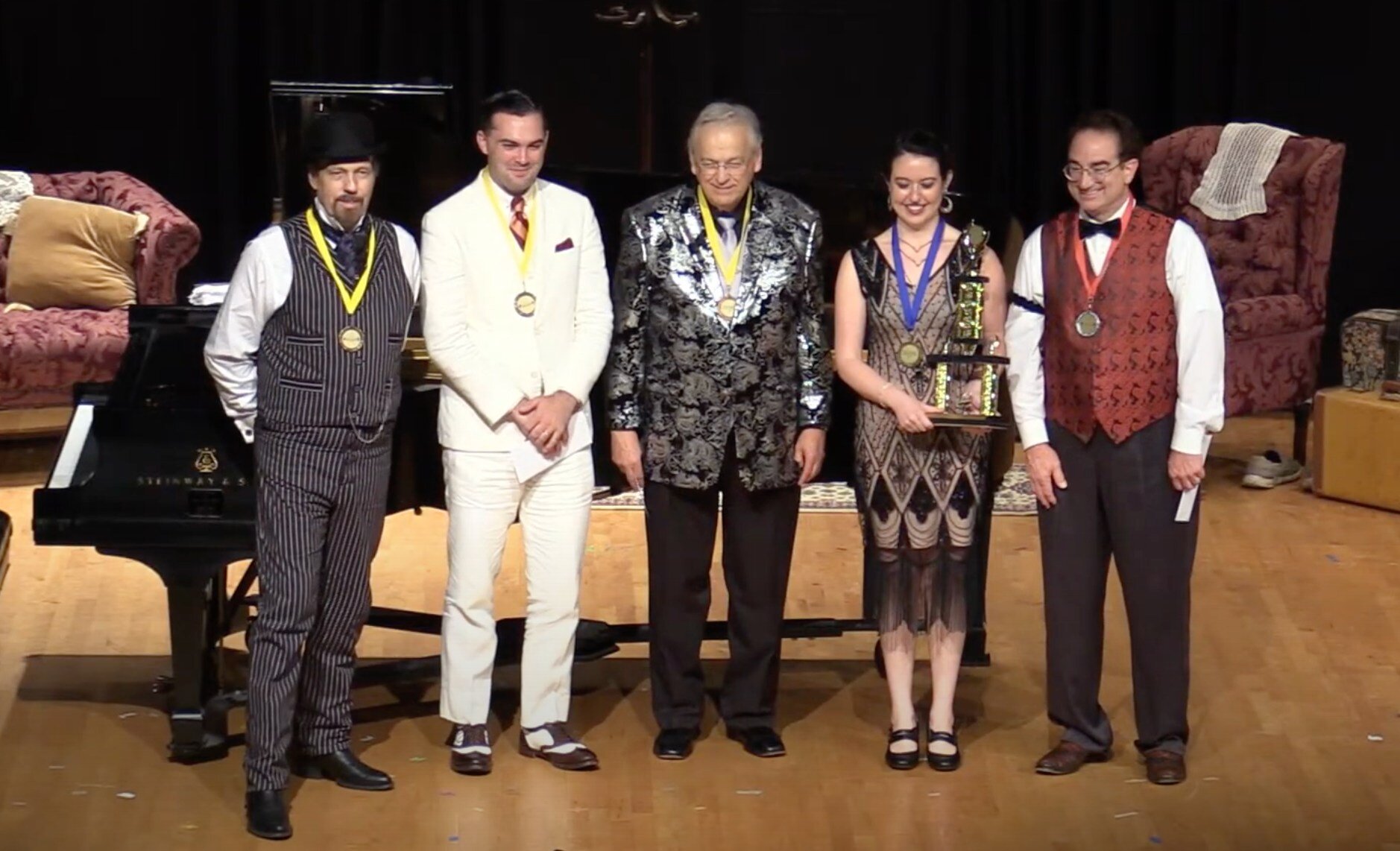 This year's festival was well attended, and some performances will be posted on the Internet. Sadly, the event's website posted a notice after the festival that two participants had contracted COVID-19 and those who attended were advised to watch for symptoms.