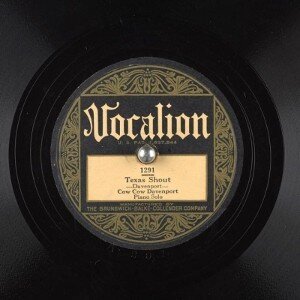 Texas Shout was a wildly popular column which ran in our predecessor papers, The West Coast Rag, and The American Rag.
Beginning in 1989 Tex Wyndham distilled what he had learned in a lifetime of involvement in Dixieland and Ragtime into topical monthly columns filled with insight and advice for those who want to better understand the music. We believe his wisdom and predictions have held up over time and will fascinate our readers with insight into the recent past and worthy lessons for today.
We are posting the columns in the order they originally ran. Look out for new posts on the 1st, 10th, and 20th of each month through March 2020.
Also Consider: Tex Wyndham's Reading List & Tex Wyndham's Three CD Guide to Dixieland Jazz