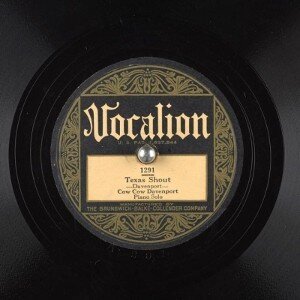 Set forth below is the forty-fourth "Texas Shout" column. The initial installment of a two-part essay, it first appeared in the October 1993 issue of the West Coast Rag, now known as The Syncopated Times.
In last month's "Texas Shout," I discussed the Dixieland style known as "downtown New Orleans". Today I'd like to talk about the other vintage- period Dixieland style played by Crescent City Black musicians, which is called, not surprisingly, "uptown New Orleans."
To give you all a quick idea of the type of jazz I'm referring to, The Preservation Hall Jazz Band, probably the most famous Dixieland band in the world, plays uptown New Orleans. I'd guess that most readers of this publication have heard that combo or its records and are reasonably familiar with its sound.
Uptown New Orleans is the closest of the seven Dixieland styles to a folk music. Its players express themselves on their instruments in highly personal ways which often pay little or no attention to the accepted "legitimate" performance modes.
Thus, to a listener conditioned to hearing schooled musicians, some uptown players may sound thin-toned or sour-toned. Tuning up within the band may not be as precise as in more schooled styles. Uptown routines may appear to have ragged edges (trumpeter Kid Thomas Valentine would sometimes start a tune by beginning to play it, letting each other sideman enter as soon as he recognized the selection).
No premium is placed in uptown New Orleans on instrumental virtuosity or dazzling solos. There are almost no screech-range trumpeters, lip-trilling trombonists, etc., in this branch of Dixieland. In many cases, soloists stick closely to the melody, adding a few phrase-end fills or decorations to personalize the chorus.
Some jazz critics are unable to make their peace with these characteristics of the music. They tend to denounce uptowners as unskilled performers who can't play their instruments.
In my view, such critics are listening to the wrong thing and are missing some highly satisfying jazz in the process. Although one often gives up technical agility, fleet runs, high notes, resonant tones, crisp section work, etc., in uptown New Orleans, one receives in exchange a very high level of communication on an emotional level with the artists. Uptown style at its best delivers a sense of righteousness, of conviction, that is most exhilarating to experience.
Uptown New Orleans has the highest blues content of the seven Dixieland styles. Said another way, it makes extensive use of bent tones, "blue" notes or other off-pitch sounds which, when properly deployed, create a unique vision of the material, transforming even a frequently-played standard into something fresh and provocative.
This branch of Dixieland emphasizes ensemble playing. On many of the classic recordings in the idiom, the band is heard in ensemble throughout. In other instances, while a "soloist" may temporarily come to the fore of the sound, quite often the other musicians will continue to play throughout the solo, though at a subdued volume.
The style comes out of a dance hall tradition and is strongly audience-oriented. Uptown musicians often engage as a matter of course in activities that some musicians in other styles consider demeaning, such as marching through the crowd, dancing around the stage or presenting good-natured hokum/comedy numbers.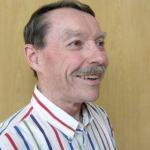 Tex Wyndham is an authority on ragtime and early jazz. Between 1966-1997, he wrote more published reviews of ragtime, Dixieland jazz and related music than any other U.S.-based writer.
He has authored columns and reviewed ragtime and classic jazz recordings for several publications including The American Rag, The Mississippi Rag, Coda, The Second Line, and Rag Times.