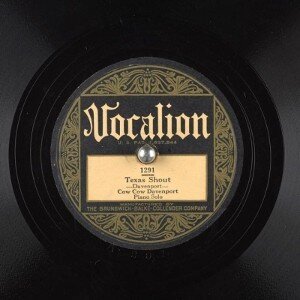 Set forth below are the Seventeenth and Eighteenth "Texas Shout" columns. They first appeared in the May and June 1991 issues of the West Coast Rag, (now Syncopated Times). Tex wrote an introduction to the second part, about living musicians, when the Shouts were reprinted in the late 90s. It is included before the second part. 
---
Texas Shout #17
Who is your favorite Dixieland musician? Who is your favorite living Dixieland musician?
The great thing about "Favorites" is that it's a game anyone can play. You don't need to be an expert to have a favorite. All you need is a musician who, for whatever reason you want to pick, rings your chimes more than any other. No one can tell you you're wrong, either.
Moreover, the musician needn't be an all-time great, or for that matter even a very good player. If a favorite had to be the greatest, the discussion would end right here, in fact — we'd all pick Louis Armstrong.
On that point, don't let anyone tell you different — Louis Armstrong was, beyond any reasonable controversy, the greatest jazzman who ever lived. As a technician he was not only far ahead of his contem­poraries, but also of the majority of today's Dixieland cornet/trumpeters. He had a majestic, compelling tone as well. Satchmo was also a magnificent soloist, an unerring ensemble player and an instinctively infallible jazz vocalist.
There are a few other great jazzmen about whom most of those state­ments could be made, but the additional factor that sets Armstrong so far above the herd was his all-pervasive influence. More than any other jazzman, maybe more than any other American musician in or out of jazz, Louis Armstrong single-handedly changed the course of modern music.
First, his instrumental talent was such that he was a key figure in changing the direction of the ensemble-oriented jazz of the twenties to the more solo-oriented jazz of swing and later styles. More importantly, his way of phrasing against the rhythm was so far ahead of everyone else in the field that, due almost solely to Louis, jazz was able to free itself of the vertical up-and-down influences left over from ragtime and develop its unique momentum, the "swing," that distinguishes jazz performances from those of other musics.
It is no exaggeration to say that all jazzmen play some Louis Armstrong. In fact, one can find, in virtually any piece of contemporary music, from rock to country to current "classical" works, something that can be traced to Louis either because he did it first or because so much attention was paid to him that devices he adopted from his musical background were thereby given wider recognition in the scene.
There is simply no one else about whom such statements can be made. If greatness implies not only personal skill but also influence, Louis clearly leads the pack and by such a wide margin that we can't clearly discern who's running second.
Having said that, I'll tell you that I love listening to Louis, that I think there is no such thing as an Armstrong record that doesn't contain something worth hearing, that he is one of the few musicians whose autograph I sought (it's framed on top of my piano), that I didn't wash my hand for a day after first shaking hands with him, but that he is not at the top of my all-time favorite list. That honor belongs to Turk Murphy.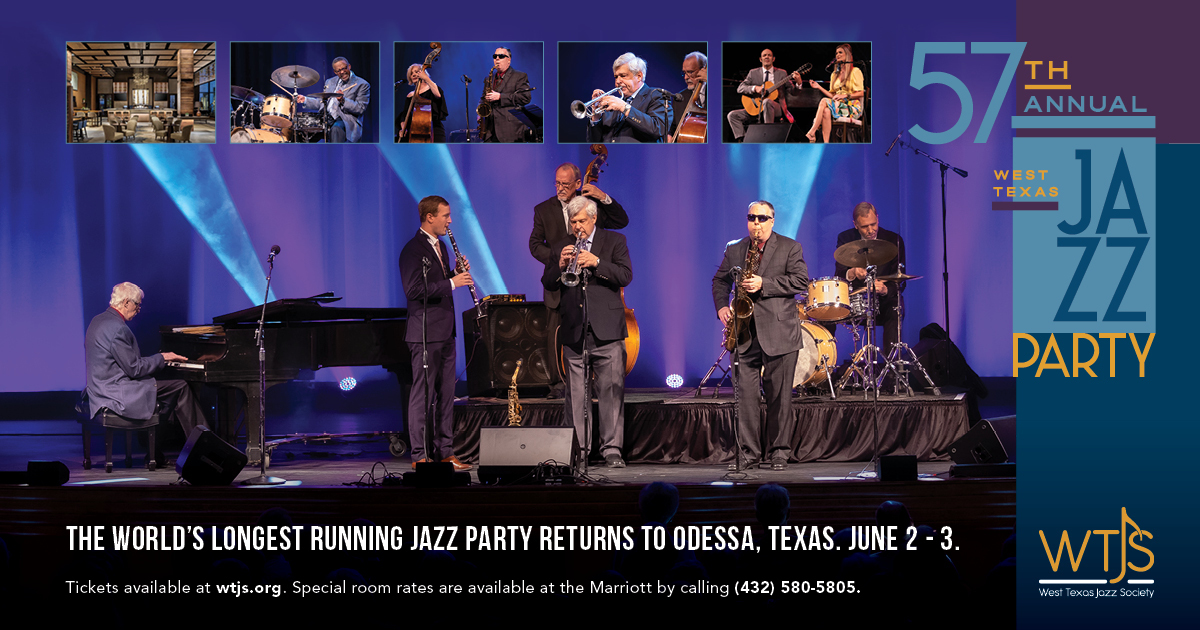 From the first day that I ran across (in the files of WDEL in Wilmington, where as a teenager I helped pull records on a Saturday afternoon call-in disc jockey radio show) a promotional 78 of "Creole Belles"/"The Pearls" by Turk Murphy's Jazz Band, I was mesmerized by the sextet's brassy, well-knit ensemble, easy-rolling two-beat, and rusty-hinge tailgate trombone. When, a few years later, my parents gave me a table model Pilot LP player, three of the first four platters I bought, starting a collection that now numbers about 4000 LPs, were Columbias by Turk.
I spent long hours playing my trombone along with those records, doing my best to get under the skin of the Murphy sliphorn. When my Red Lion Jazz Band first took the field in 1964, it was as close to the Murphy mold as I could make it. I even played trombone on its first two gigs, until I realized that, given the limited number of Dixielanders around Wilmington, Delaware, I would have to play the lead instrument over the long haul if I wanted a band that could perform the sort of repertoire I had in mind.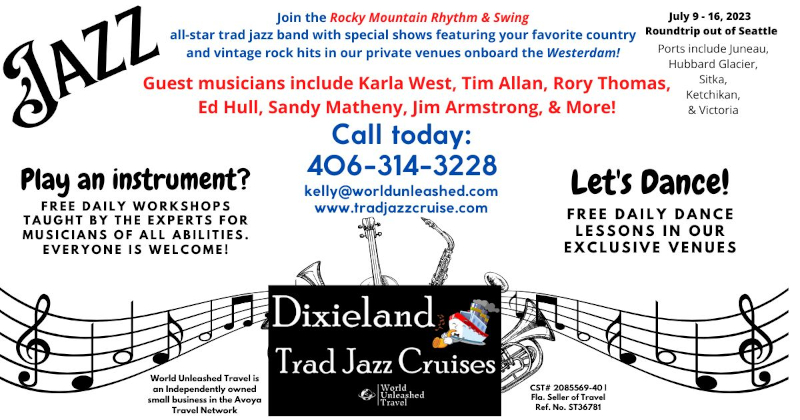 (Since our marriage in 1971, I had told Nancy from time to time that I was a good Dixieland trombonist, and finally had to take a trombone gig several years ago — my only one in about two decades — to prove it. I needed two weeks' advance work to get my trombone lip back in shape, but Nancy volunteered after the show that, to her surprise, I turned out to be a much more expressive trombonist than she expected.)
As the years went by, I discovered that, as far as my own playing was concerned, pure Murphyish West Coast revival wasn't exactly where I wanted to go. I like all the Dixieland styles and want the freedom to use figures from all of them, a method to which the relatively highly-structured routines of unadulterated Watters-Murphy do not easily adjust.
Thus, I doubt that anyone today would place The Rent Party Revellers, and probably not the Red Lions either, squarely in a Murphy groove. Still, he's my favorite. I respond more quickly and more emotionally to Turk Murphy than any other jazzman. I have all of his recordings that I can locate, and I'll buy without hesitation any further material on which he appears. (I even have an album by comic singer-songwriter Shel Silverstein that I bought solely because Turk's name is included in the credits — even though, if it is indeed he, his trombone is just barely audible for a few notes among party-type sound effects on one track.)
As favorites go, the choice of Turk is a pretty easy one to defend. His band is one of the most widely imitated in all of Dixieland jazz. He is one of the greatest ensemble trombonists who ever lived, having a flawless ear for exactly the note needed to complement and enhance the work of the other sidemen. While Turk was perhaps a better ensemble player than soloist, his husky, shouting solo style is still one of the three most copied pre-swing trombone sounds (the others belonging to Jim Robinson and Jack Teagarden).
Still, none of those elements necessarily require you to make someone your favorite. Favorites are strictly personal. You can have a favorite in defiance of all logic.
In fact, despite what I've said above, if I could only take one recording to a desert island, I wouldn't take one of my Murphys or Armstrongs. I'd take my Neovox audiocassette that contains all but two of the sides waxed in 1925-28 by cornetist Albert Brunies' Halfway House Orchestra.
There are those who criticize the HHO. I suspect that these people have some difficulty making their peace with the fact that Brunies and his cohorts didn't record much blues, that they did record pop tunes (many with sentimental titles), and that they were all white musicians.
However, to me the Halfway Housers did exactly what a good jazz band is supposed to do: generate a sweeping momentum without appearing to be working hard in the process; have a seemingly spontaneous loose-limbed ensemble that can sail through brief pre-planned effects without shifting gears or losing drive; and build its rides with a steadily escalating emotional pitch. In Albert Brunies, the band could boast a leader whose burnished tone sounds like a slightly warmer, southern edition of Red Nichols and whose solos are a model of how to play basic melody as red-hot jazz via inspired phrasing and accents. Its rhythm section sported tuba/string bassist Chink Martin, one of the most swinging bass men of his day.
In Bill Whitmore and "Red" Long, Halfway House had a couple of pianists who composed top-notch tunes for the band. Indeed, Whitmore's "New Orleans Shuffle" has become a standard on today's festival circuit.
Texas Shout #18
Tex added the following introduction when this column was reprinted in the late 90s.
Because it has not been updated, perhaps I should mention that, upon Art Hodes' death, Ralph Sutton became my favorite living jazz musician. At this writing, it appears that he will not have a successor.
As far as I'm concerned, the prediction in the closing paragraphs of this article has come true. I collect the recordings of certain other jazzmen/women with dedication — clarinet/alto saxophonist Sammy Rimington, guitar/vocalist Marty Grosz, vocalist Barbara Lea and pianist Keith Ingham probably lead the pack. However, the Dixieland scene has deteriorated to the point where there is no one after Sutton whose work I find so consistently satisfying and stimulating that, without knowing anything else about it, I need to acquire any recording on which he/she appears.
Anyway, this business of favorites was going along swimmingly for me for decades. Then, after a long and productive career, Turk Murphy died. He didn't stop being my favorite jazz musician, of course. Now, though, all of a sudden, I was confronted with the question of whether I had a favorite living jazz musician.
That term, I thought, needed a little definition. Nancy and I have been fortu­nate enough to become friends with lots of Dixielanders, all of whom might qualify as "favorites" in one respect or another. We enjoy seeing them play, hearing their recordings, and generally getting together with them. How does one begin to narrow down such a group?
I decided that my favorite musician would be one, judged on the basis of music alone, whose records I would buy if I knew nothing more about them than that he was on them. Looked at from that viewpoint, the picture became clearer.
Wild Bill Davison and Dick Wellstood, along with a few other names, seemed to be the clear choices for me. On the basis of the difference in their ages, I went for Bill, thinking, incorrectly as it turned out, that there'd still be plenty of time for Dick to get to the top of my pile.
As you can surmise, it wasn't long before I went through this process again. This time Art Hodes wears the crown, and I hope he lives forever.
However, experience has taught me to be ready, so I've started kicking around some names. Toronto pianist John Arpin is such a master of the keyboard, and such a consummate interpreter of ragtime, that I have to own anything he records falling within my ragtime/Dixieland orbit. However, though John can play superb vintage jazz, I believe that he has not yet recorded any, sticking essentially to rag­time when he ventures beyond his normal studio-type or hotel lounge environs. So I need to cast about among jazzmen.
Ralph Sutton and Sammy Price, though not as active these days as they used to be, are nevertheless going to be obvious candidates for someone who loves to play the piano as much as I do. Similarly, having so much respect for the integrity of the music as an art form, I find it easy to empathize with Kenny Davern's open-minded, searching approach while also appreciating his masterful reedwork. My record reviewing activities have taught me that the great bassist Bob Haggart and British trad drummer Barry Martyn are artists virtually incapable of making a recording that isn't a keeper. And there's Ernie Carson, Howard Alden, and many others whose names are no less deserving because space considerations prevent me from listing them here.
While I've been mulling this question over in my mind, I've become aware of something that prompted me to discuss the matter in today's column. My candidate list is overwhelmingly balanced in favor of veteran musicians, mostly ones who probably can no longer even be called middle-aged, much less young.
That fact disturbs me greatly. It puts me in mind of a remark recently made to me by a musician friend who said "There are no stylists left in Dixieland." What he meant, and there is a lot of truth in this thought, was that too many of today's Dixielanders are choosing to be derivative of their favorite players rather than finding their own distinctive voices.
Where are today's counterparts to such instantly recognizable jazzmen as Bix Beiderbecke, Louis Armstrong, Turk Murphy, Pee Wee Russell, Willie "The Lion" Smith, George Lewis, Ken Colyer, Kid Thomas, Sidney Bechet, Bessie Smith, and Jelly Roll Morton? That's a mighty tough question.
I have previously remarked in these pages that, of the three principal skills utilized in playing Dixieland (ensemble skill, solo skill and — for hot dance bands — reading skill), by far the weakest in today's scene is solo skill. It's one thing to let yourself be influenced by your favorite artists from the past — we all do that, and in fact there's no other effective way to learn how to play Dixieland than by listening to others play it. However, it's quite another thing, once you've learned the rules, not to go on and accept the challenge of doing what the great jazzmen did, i.e., find your own personal mode of expression within the idiom.
It can be done. Trombonist Jim Snyder of the South Frisco Jazz Band has taken a basic Murphy approach and pounded it into a grindy, gut-bucket stew of rhythmic splatterings that not only works beautifully but, as far as I can hear, belongs to him alone. The marvelous reedman Sammy Rimington has forged his own personality on clarinet using George Lewis as a base and on alto saxophone using Cap'n John Handy. Bob Jackson's spare, tart trumpet goes its own way and does as much as anything to define the special sound of the Grand Dominion Jazz Band. Eli New­berger's deft tuba work with The New Black Eagle Jazz Band owes almost nothing to any particular Dixieland tubaist from the past.
I could think of some others from today's players, but not a lot of them, and almost none from the ranks of artists in their twenties or thirties (the age at which the Beiderbeckes, Armstrongs, etc., made their maximum impact). This situation bodes ill for our music as a viable art form, raising a prospect that Dixieland soloing may, through inattention to what's really important, turn into a stylistic and creative dead end.
With all the performers in all the Dixieland bands now out on the circuit, can't more of you become interested in taking some chances? In too few years, we're going to run out of originators from the early revival or swing periods. When someone asks us, in 1995 or 2000, who our favorite living musician is, we'd like to be able to mention your name instead of shamefacedly saying "Gee, I can hardly tell them apart these days. I guess I don't have one anymore."
---
Back to the Texas Shout Index.
---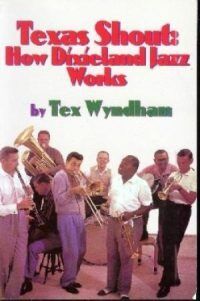 The full run of "Texas Shout" has been collected into a lavishly illustrated trade paperback entitled Texas Shout: How Dixieland Jazz Works.  This book is available @ $20.00 plus $2.95 shipping from Tex Wyndham,   On request, Tex will autograph the book and add a personalized note (be sure to tell him to whom the note should be addressed).
Tex Wyndham's 3 CD Guide to Dixieland with music and commentary is available for $20 plus $2.95 shipping. The separate CD, A History of Ragtime: Tex Wyndham Live At Santa Rosa, is available for $13.00 plus $2.00 shipping. On request, Tex will autograph the inner sleeve and add a personalized note (be sure to tell him to whom the note should be addressed).
Send payment to Tex Wyndham, P.O. Box 831, Mendenhall, PA 19357, Phone (610) 388-6330.
---
Note: All links, pictures, videos or graphics accompanying the Shouts were added at the discretion of the Syncopated Times editorial staff. They did not accompany the original columns and do not necessarily reflect the opinion of Tex Wyndham.