Most enduring events have an interesting beginning, and many of you have asked how our festival came to be. So here's a brief tale of how it started.
When Jean and I first moved from San Jose to Oakley, CA, in 1978, we started a series of September jazz parties at our home, just up the street from the original Cline Winery location. We invited friends, especially musicians we knew through Bay Area jazz societies and other Dixieland bands. Many of the players in the bands at our festival today were among the party goers.
[smartslider3 slider=6]
After about five such parties, when attendance grew to over two hundred folks, the resources and facilities (particularly the septic tank) at our home became overtaxed. About this time I became acquainted with Fred Cline, proprietor of the new Cline Cellars Winery. One night in 1984, over a bottle or three of Cline's Ancient Vines Zinfandel the idea of a jazz festival was born, and it would be combined with the first anniversary celebration of the new winery.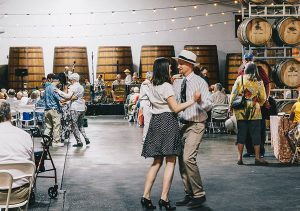 So, in early September 1985, the first Oakley Wine & Jazz Festival became a reality, with the help of the Oakley Chamber of Commerce, many dedicated volunteers, and the staffs of Cline Cellars and Cline Nursery, owned by Fred's brother, Mike. The music was held under a large tent, and other attractions such as grape-stomping, piano-burning, food, beer, and wine were located around the winery grounds.
About five hundred jazz fans and a few curious local residents enjoyed the first annual event. The little festival grew and occasionally prospered for six years, and the proceeds were donated to local and national charities. The last year in Contra Costa County was 1990 when the event was moved to downtown Oakley and expanded to two venues. Cline Cellars then moved to their current location in Sonoma and began planting grapes and building the beautiful facilities that exist today. Fred and I kept in touch through the early 1990s, as I grow three varieties of wine grape for Cline Cellars.[ad_dropper zone_id="1223″]
The idea of reviving the Jazz & Wine event grew as the new property was developed. In 1997, the reborn celebration was held before harvest at the new Cline Cellars in Sonoma, and was called "Jazz in July." Three of the bands that year had performed at the Oakley location: Black Diamond Jazz Band, Devil Mountain Jazz Band, and Natural Gas Jazz band. In these and the other bands at the festival, you'll find many of the best traditional jazz musicians in the greater SF Bay area, some of them legends in their own time. In response to audience suggestions, this year will again feature a big band performing swing music, a youth band, and great piano soloists on the Tasting Room lawn. 
This year's festival will be Saturday, July 13th from 11:00 a.m. – 6:00 p.m., with music from— Beyond Salvation, Black Diamond Blue Five, Devil Mountain Jazz Band, Fog City Stompers, Golden Gate Rhythm Machine With Pat Yankee, Jambalaya Big Swing Band, Jazzinators, Mission Gold Jazz Band, Natural Gas Jazz Band, Royal Society Jazz Orchestra, Ray Skjelbred, Tom Barnebey, and Virginia Tichenor. Tickets are only $45 for about the best one day lineup of Dixieland Jazz you'll find anywhere. https://clinecellars.com/our-wines/jazz-festival-tickets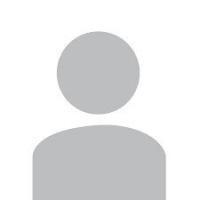 Ken Keeler, is the leader of the Devil Mountain Jazz Band, playing banjo and guitar. He is also Director & Co-Founder of The Cline Wine & Dixieland Jazz Festival.