Mardi Gras dates back thousands of years to pagan celebrations of spring and fertility, such as the raucous Roman festivals of Saturnalia and Lupercalia. When Christianity arrived in Rome, religious leaders decided to incorporate these popular local traditions into the new faith, an easier task than abolishing them altogether. As a result, the excess and debauchery of the Mardi Gras season became a prelude to Lent, the 40 days of penance between Ash Wednesday and Easter Sunday.
Along with Christianity, Mardi Gras spread from Rome to other European countries, including France, Germany, Spain and England.
Many historians believe the first American Mardi Gras took place on March 3, 1699, when French explorers Iberville and Bienville landed in what is now Louisiana, just south of the holiday's future epicenter: New Orleans. They dubbed the spot Point du Mardi Gras. In the decades that followed, New Orleans and other French settlements began marking the holiday with street parties, masked balls and lavish dinners. When the Spanish took control of New Orleans, however, they abolished those rowdy rituals, and the bans remained in force until Louisiana became a state in 1812.
On Mardi Gras in 1827, a group of students donned colorful costumes and danced through the streets of New Orleans, emulating the revelry they'd observed while visiting Paris. Ten years later, the first recorded New Orleans Mardi Gras parade took place, a tradition that continues to this day. In 1857, a secret society of New Orleans businessmen called the Mistick Krewe of Comus organized a torch-lit Mardi Gras procession with marching bands and rolling floats, setting the tone for future public celebrations in the city. Since then, krewes have remained a fixture of the Carnival scene throughout Louisiana. Other lasting customs include throwing beads, wearing masks, decorating floats and eating King Cake.
Across the globe, pre-Lenten festivals continue to take place in many countries with significant Roman Catholic populations. Brazil's weeklong Carnival festivities feature a vibrant amalgam of European, African and native traditions. In Canada, Quebec City hosts the giant Quebec Winter Carnival. In Italy, tourists flock to Venice's Carnevale, which dates back to the 13th century and is famous for its masquerade balls. Known as Karneval, Fastnacht or Fasching, the German celebration includes parades, costume balls and a tradition that empowers women to cut off men's ties. For Denmark's Fastevlan, children dress up and gather candy in a similar manner to Halloween, although the parallel ends when they ritually flog their parents on Easter Sunday morning.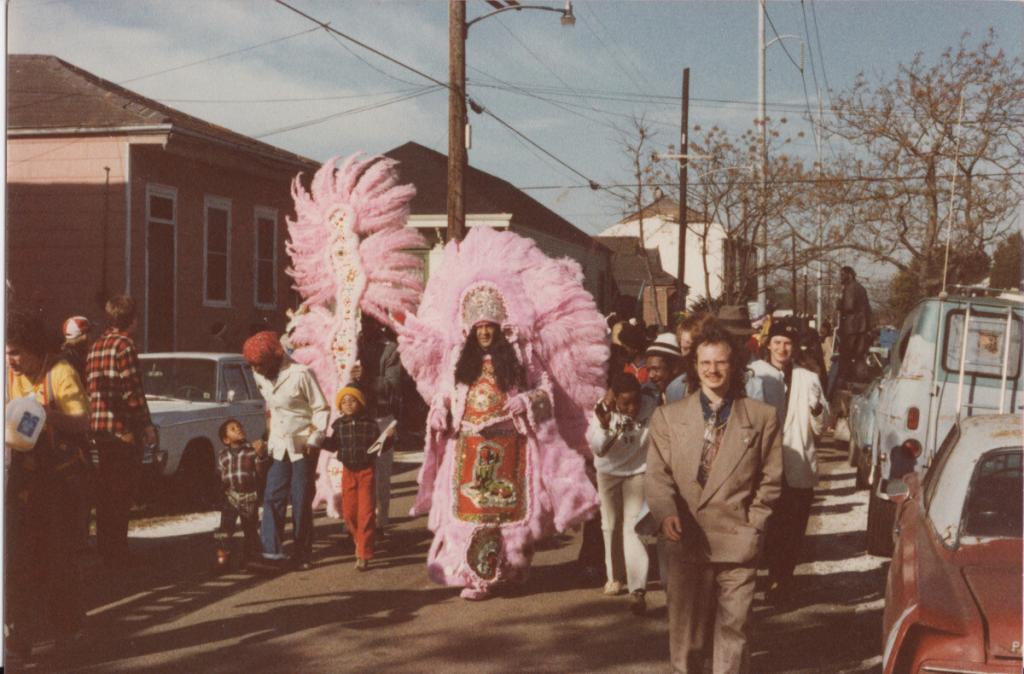 'Carnival Time'
A list of memorable Mardi Gras melodies…
I've only attended Mardi Gras in New Orleans once, in 1979, but it was memorable visit indeed. One of my most vivid recollections – other than barely avoiding arrest in Pirate's Alley – was dancing the night away to the tune of the ubiquitous "Joe Avery's Second Line." It seemed that every brass band and street combo knew how to play that rhythmic rhumba.
So that remains my personal favorite Mardi Gras theme, but there are many others to also appreciate.
In the 1940s and '50s, Professor Longhair (aka pianist Henry Byrd) contributed several of carnival's biggest hits including "Go to the Mardi Gras," "Big Chief" and "Tipitina." Art Neville and The Hawketts took Jody Leven's country tune and gave it a calypso treatment to create "Mardi Gras Mambo" in 1954. Another Crescent City pianoman, Al Johnson, recorded "Carnival Time" in 1960, and The Meters upped the ante with "Hey Pocky Way" in 1974. Somewhere along the way, Danny Barker crooned "Tootie Ma is a Real Fine Thing" or did he sing "real big"? I especially enjoy the Preservation Hall Jazz Band's recording of "Tootie Ma' vocalized by saxman Clint Maedgen.
More recently the Dirty Dozen Brass Band pleaded "Feet Don't Fail Me Now," and Rebirth Brass Band advised "Do Watcha Wanna."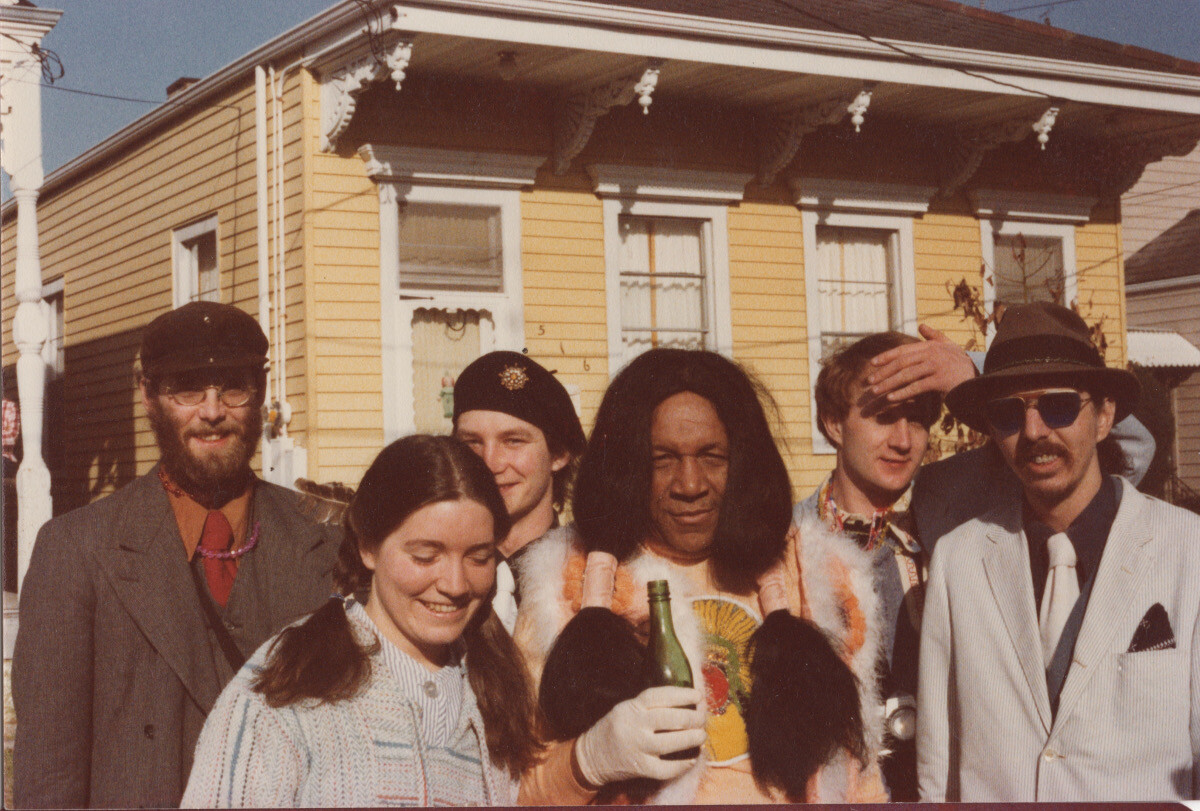 And because I paraded Uptown with Big Chief Jolly (aka George Landry) back in '79, I still have a special place in my heart for the spirited chants of the Mardi Gras Indians. Jolly's tribe, the Wild Tchoupitoulas, call their members together with "Indian Red" and then they're ready to "Meet de Boys on de Battlefront." The Wild Magnolias made important additions to the Indian repertoire with "New Suit" and "Fire Water."
And various tribes still sing ancient tunes like "Li'l Liza Jane," "Down by the Riverside" and "Iko Iko" Mighty cootie fiyo, indeed!
It's not one of the best tunes, but you've got to admire singer Benny Grunch for his honest appraisal of New Orleans' sad lack of lavatory facilities during carnival with his song, "Ain't No Place to Pee on a Mardi Gras Day."