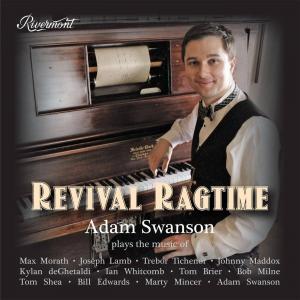 Ragtime was largely underground during 1917-72 with short-lived mini-revivals taking place every decade or so until its use in The Sting (1973) resulted in not only "The Entertainer" becoming a pop hit but leading to a complete ragtime renaissance. Since then many ragtime festivals and recordings have featured not only the classic rags but new compositions. Adam Swanson's Revival Ragtime features his solo piano versions of a wide span of contemporary pieces in the ragtime tradition.
Beginning with a previously unrecorded Joseph Lamb piece from the 1920s ("Waffles") that he had to piece together from different sources, Swanson performs compositions by Johnny Maddox, Max Morath, Trebor Tichenor, Tom Shea, Ian Whitcomb, Bob Milne, Bill Edwards & Marty Mincer, and Kylan deGheraldi, plus four by Tom Bier, and two of his own originals. While nine of the numbers were composed during the 1951-82 period, ten of the 20 pieces date from 1995 to the present.
It is a delight to hear all of this fresh and "new" material performed by a virtuoso who has a real feeling for the style. It is always a tricky balancing act (both in composing and performing ragtime) in seeking to connect newer pieces to the classic ragtime era without being overly restricted by its structures, customs, and legacy. Adam Swanson and those who wrote these highly enjoyable works succeed at making ragtime sound fresh, relevant and lively. Revival Ragtime is a joyful listening experience.
Revival Ragtime (Rivermont BSW-2245, 20 selections, TT = 63:57) www.rivermontrecords.com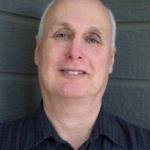 Since 1975 Scott Yanow has been a regular reviewer of albums in many jazz styles. He has written for many jazz and arts magazines, including JazzTimes, Jazziz, Down Beat, Cadence, CODA, and the Los Angeles Jazz Scene, and was the jazz editor for Record Review. He has written an in-depth biography on Dizzy Gillespie for AllMusic.com. He has authored 11 books on jazz, over 900 liner notes for CDs and over 20,000 reviews of jazz recordings.
Yanow was a contributor to and co-editor of the third edition of the All Music Guide to Jazz. He continues to write for Downbeat, Jazziz, the Los Angeles Jazz Scene, the Jazz Rag, the New York City Jazz Record and other publications.