New Orleans pianist Allen Toussaint died suddenly Nov. 9, 2015, while on tour in Madrid, Spain. A soft-spoken, sharp-dressing icon of the Crescent City music scene, Toussaint modeled his piano playing after his mentor Henry Byrd, better known as Professor Longhair. Toussaint became a master of the keyboard but he also excelled as a songwriter, arranger, record producer and label executive.
Family members told reporters that Toussaint suffered a fatal heart attack shortly after finishing his Nov. 9 concert at Teatro Lara in Madrid. He was 77 years old.
One of the last things he played that night was a two-song medley of Professor Longhair tunes, "Tipitina" and "Big Chief."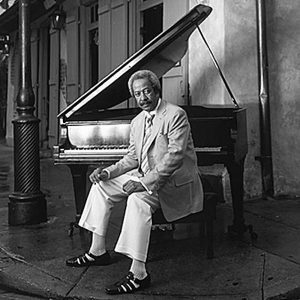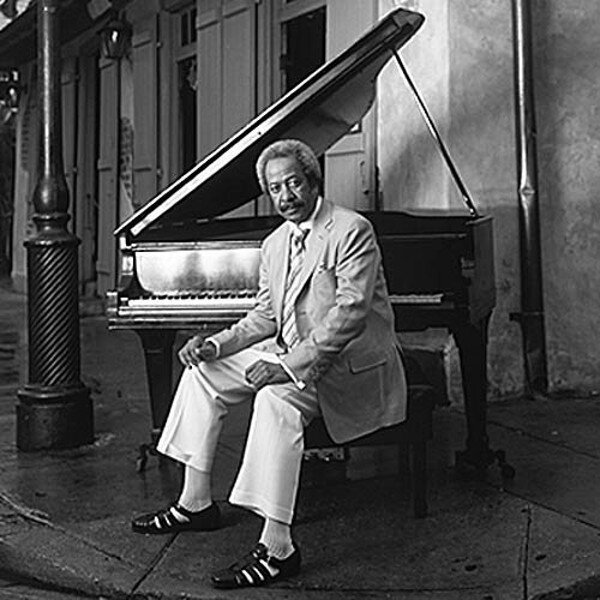 An audience member named Biri posted a message on the nola.com website on Nov. 10: "During his performance he was in good spirits, never missing a beat. He even came down from the stage to greet the fans near the end of the show. He played many of his best known songs, including 'Mother-in-Law,' 'Southern Nights' and 'Fortune Teller.' He closed with 'Brickyard Blues,' and said he wished he could take all of us with him back home to New Orleans."
Toussaint was considered by many to be the dean of the New Orleans music scene, reported the New Orleans Times-Picayune, because he had influenced the careers of countless musicians and performers. He helped define the New Orleans sound as a songwriter and composer, was inducted into the Rock and Roll Hall of Fame in 1988, the Louisiana Music Hall of Fame in 2009, and the Blues Hall of Fame in 2011. In 2013, he received the National Medal of Arts from President Barack Obama.
"He was like a one man Motown," said Quint Davis, president of Festival Productions, Inc.-New Orleans and the producer of the New Orleans Jazz & Heritage Festival at which Toussaint regularly performed. "He was a composer, a songwriter, an instrumentalist, a vocalist, a studio producer – brilliant! And in last few years, he really adopted playing live for people."
Despite earning international renown, Toussaint remained a regular sight in the Mid-City and Gentilly neighborhoods. He was known for his stately posture, unhurried speech, elegant suits, sandals with socks, and a Rolls Royce with license plates that read "Piano" and "Tunes."
Toussaint was born in 1938 in the Gert Town neighborhood. By his mid-teens, he was honing his driving, dancing piano style as he stepped into the New Orleans R&B nightclub scene. The consummate composer, arranger, and accompanist, Toussaint spent most of the 1960s behind the scenes at Minit Records and other recording companies. New Orleans and national performers made a string of his tunes famous. He wrote Ernie K-Doe's chart-topping song "Mother-in-Law," Lee Dorsey's "Working in the Coal Mine" and Benny Spellman's "Fortune Teller."
In the early 1960s, he served in the armed forces, but his momentum was uninterrupted. In 1964, trumpet maestro Al Hirt covered Toussaint's jaunty instrumental "Java," which became a No. 1 hit. In 1965, Toussaint's "Whipped Cream" not only became the title track of a Herb Alpert and the Tijuana Brass album, it later became the bachelorettes' theme of the television game show The Dating Game.
The 1970s saw the emergence of the singer-songwriter, and Toussaint stepped into the spotlight with two solo albums From a Whisper to a Scream and Southern Nights, which showcased his mellow, whispered vocals and keyboard command. The records were marvelous though little heard by mainstream music lovers. Some of his songs, however, became hits when covered by pop stars, including "Southern Nights," which became a country rock anthem when recorded by Glen Campbell.
The 1970s were the heyday of funk, and Toussaint was in the center of it, teaming with The Meters and Dr. John to help establish and refine the sultry genre in New Orleans. In 1971, Toussaint contributed the dramatic horn arrangements to The Band's "Rock of Ages" concert. "Yes We Can Can" – originally recorded by Lee Dorsey – became a funk classic when covered by The Pointer Sisters in 1973. Labelle's version of "Lady Marmalade" was produced by Toussaint and Vicki Wickham in 1974, exhibiting the serpentine syncopation that was his signature.
Documentary filmmaker Stevenson Palfi united Toussaint with piano maestro Isidore "Tuts" Washington (1907-84) and Henry "Professor Longhair" Byrd (1918-80) in a poetic three-generational keyboard concert titled Piano Players Rarely Ever Play Together (1982) that helped define New Orleans musical lineage.
Little did Toussaint know, as he boarded the windows of his Gentilly home on Aug. 28, 2005, that, at age 67, his life and career would take a dramatic turn. He prudently chose to sit out Hurricane Katrina in the security of a Canal Street hotel. But his respite was temporary, after the winds passed, water poured into the city through the failed levee system. Toussaint evacuated first to Baton Rouge, then to New York City.
There he became an emissary for his city and its musical heritage. Just months after the hurricane, Toussaint teamed with British rocker Elvis Costello to record the album The River in Reverse which received a Grammy nomination for Best Pop Vocal Album..