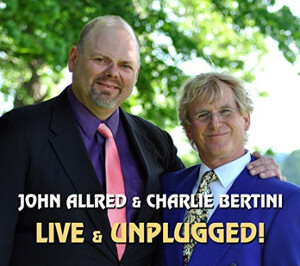 If pure, passionate and powerful horn-playing is your cup of tea, you owe yourself a big gulp of Live & Unplugged featuring Orlando-based trumpeter Charlie Bertini and Big Apple trombonist John Allred. Ably backed by bassist Phil Flanigan, pianist David Solazzo and guitarist Tom Bronzetti, the two brassmen waxed 10 terrific tunes in a former church sanctuary in Homer, N.Y. blessed with near-perfect acoustics.
The set starts rather wistfully with "It's Only a Paper Moon" as the 'bone and the brass interweave effortlessly to frame the familiar melody before breaking off into a series of rousing leads. Bertini's commanding trumpet lines rarely veer far from the melody, a good habit which only strengthens his statements. On honky-tonk-tinged tunes like "Top Shelf" and "The Blues Walk," both Allred and Bertini demonstrate their eminent improvisational skills.
Working on the Center for the Art's grand piano, Solazzo joins the fray on "Top Shelf" before facing down the frontmen on John Katalenic's groovy arrangement of "I'm in the Mood for Love," the Jimmy McHugh-Dorothy Fields ballad from 1935.
Young guitarist Tom Bronzetti can be heard to good effect on "Sweet Georgia Brown". Renowned bassist Phil Flanigan duets delightfully with Allred's trombone on Shelton Brooks hit from 1910, "Some of These Days," a tune that was later recorded by the ODJB.
Along the way, some of Flanigan's bass work remains hard to hear, but his playing nevertheless lays a solid foundation for the rest of the band. Luckily, he's plenty audible on "Some of These Days" as his bass battles Allred's trombone.
Throughout the set, Allred and Bertini revel in their reinterpretations of Swing Era standards for modern listeners. They devote a solid 10 minutes and 10 seconds, for instance, to a lovely arrangement of Duke Ellington's "Squeeze Me."
They climax the 79-minute set with "Strike Up the Band" featuring an over-the-top counterpoint interlude, a thrilling tit-for-tat trumpet-and-trombone tandem. Believe it: Live & Unplugged is good to the last drop!
Live & Unplugged (Apple Jazz AJCD 0064, 10 selections, TT=78:54)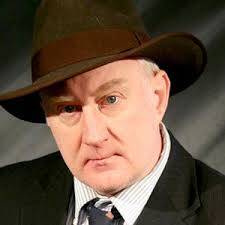 Russ Tarby is based in Syracuse NY and has written about jazz for The Syncopated Times, The Syracuse New Times, The Jazz Appreciation Society of Syracuse (JASS) JazzFax Newsletter, and several other publications.