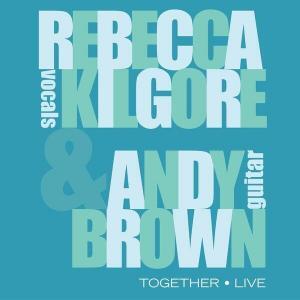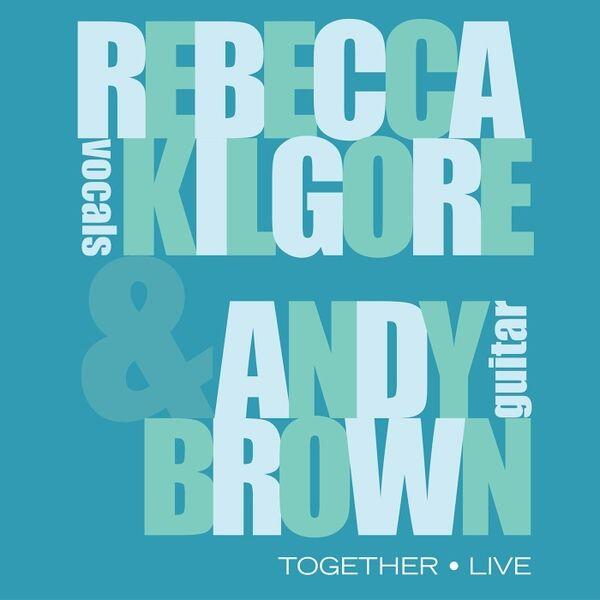 Recently I picked up a used self-titled LP by a group called Wholly Cats since it had some potentially hot swing performances on it. Only after I got it home and played it did I realize that the 1981 album (from the Grassroots label) had the recording debut of Rebecca Kilgore who not only took a few winning vocals in her familiar voice but a solid guitar solo on "Yacht Club Swing."
Although she would not become famous in the jazz world until the 1990s, she was already one of the best.
Together – Live is a much more intimate affair, a set of vocal-guitar duets with Andy Brown. Recorded in Portland, Oregon in 2019, the dozen selections range from ballads to a few medium-tempo pieces, with Ms. Kilgore sounding quietly emotional and swinging, perfectly placing her notes. She excels on such numbers as "Can't Get Out This Mood," "Nobody Else But Me," "A Woman's Intuition," "Give Me The Simple Life," and "Destination Moon."
Andy Brown functions quite effectively as a one-man orchestra behind her in addition to taking some solos; one never misses the piano, bass or drums. The results are both soothing and delightful.
Together – Live
(Heavywood 78920, 12 selections, TT = 48:54)
www.rebeccakilgore.com
www.andybrownguitar.com