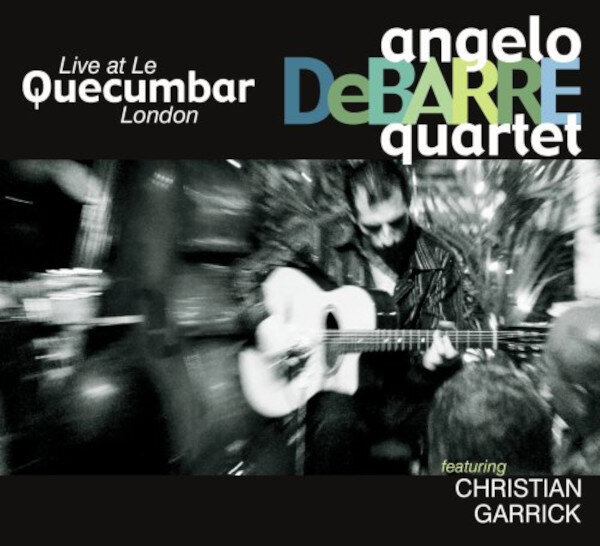 A superb guitarist in the Django Reinhardt style, Angelo DeBarre (who was born in 1962), has been a major force in the European jazz scene since forming his first group in 1984. He started playing guitar when he was eight, growing up in a gypsy family. By the late 1980s, he was recording for the Hot Club label and becoming famous in the Gypsy Jazz world. He has not slowed down since.
Live at Le Quecumbar London features DeBarre leading a quartet with the great violinist Christian Garrick, rhythm guitarist Dave Kelbie, and bassist Andy Crowdy. The repertoire is mostly filled with songs written or co-composed by Reinhardt so the set can be considered a tribute to both Django's playing and writing style.
The solos of DeBarre and Garrick are uniformly excellent and, while obviously influenced by Reinhardt and Stephane Grappelli, display their own musical personalities too. Other than "Django's Tiger" (based on "Tiger Rag") and "Limehouse Blues," the other selections are all worthy obscurities including such numbers as "Artillerie Lourde," "Speevy," the haunting "Bolero," and "Feerie."
The audience is rightfully appreciative of the brilliant and inventive playing on these performances which are fortunately available from the worthy Lejazzetal label.
Live At Le Quecumbar London
(Lejazzetal LJCD07, 13 selections, TT = 58:56)
www.lejazzetal.com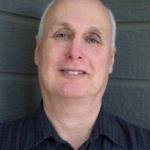 Since 1975 Scott Yanow has been a regular reviewer of albums in many jazz styles. He has written for many jazz and arts magazines, including JazzTimes, Jazziz, Down Beat, Cadence, CODA, and the Los Angeles Jazz Scene, and was the jazz editor for Record Review. He has written an in-depth biography on Dizzy Gillespie for AllMusic.com. He has authored 11 books on jazz, over 900 liner notes for CDs and over 20,000 reviews of jazz recordings.
Yanow was a contributor to and co-editor of the third edition of the All Music Guide to Jazz. He continues to write for Downbeat, Jazziz, the Los Angeles Jazz Scene, the Jazz Rag, the New York City Jazz Record and other publications.