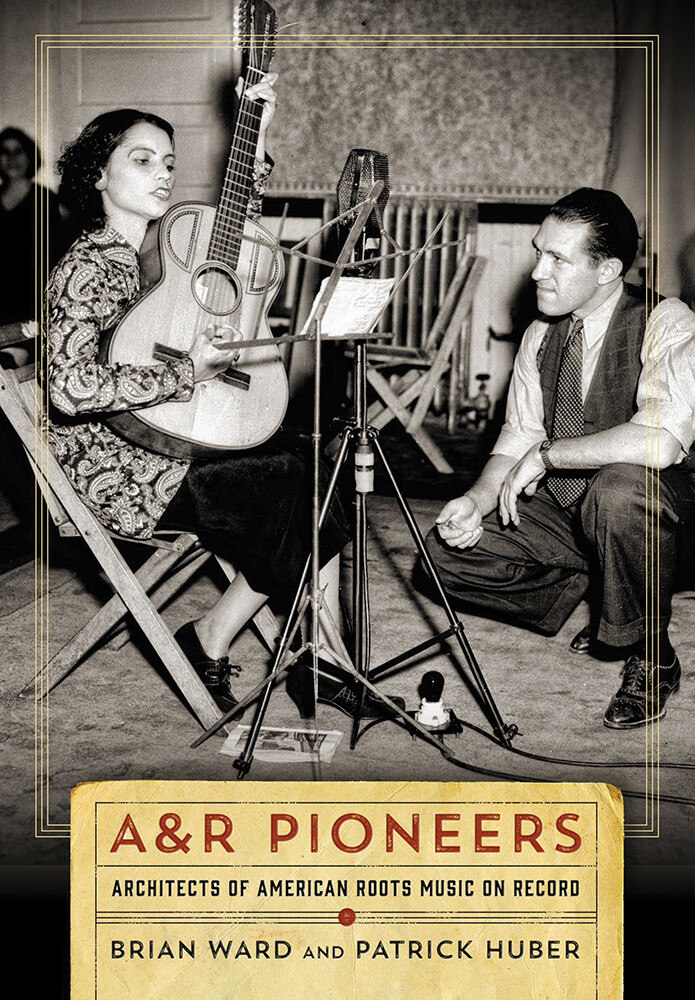 We like to assume that the recorded body of American roots music-blues, jazz and "hillbilly"/country-accurately represents the best work of America's diverse musical community in the early 20th century. But there are two things that cast that evaluation in an uncertain light. The first is that recordings of this music were released on 78 RPM discs that had a maximum duration per side of about 3 minutes.
The second is that only a dozen or so men, almost all white-and almost none women, decided who got to record and what songs they recorded. As detailed in A&R Pioneers, the process of finding musicians and recording their music was thorough and haphazard, targeted and arbitrary and often unscrupulous.
The origin of the expression "Artist and Repertoire" (A&R) is not clear-it may have been coined by Billboard magazine in the 19-teens-but it's ironic that work done under this lofty title would have such a Wild West quality. The same way that conestoga-driving would-be homesteaders raced to claim the best land offered by the government for settlement, the recording industry sent its representatives out to (mostly) rural America in a race to find, record and put under contract the best roots musicians. It's key to remember that "best" in this case, means most marketable.
Knowing that music was chosen above all on its sales potential imparts the vaguely unsettling feeling that any number of worthwhile musicians may not have been recorded. And, there are other good reasons that musicians might not have been interested in getting recorded. First of all, there was the relatively small amount of money paid to anyone who had yet to prove they could sell a lot of records.
The industry counted on the low wage scale of musicians, who often busked and/or did worked as farmers or menial laborers. They knew that fees between $5-25 per session would still seem attractive. Second, some of these A&R people were overtly racist. Then, there was the tactic that was probably the most unsavory aspect of the industry; namely, A&R men claiming copyrights and mechanical rights (royalties) on the music. Few of these musicians could read music and some could not read contracts.
They were easy prey for people who understood the true potential value of these records and could hire someone to put the music down on paper so that copyrights could be assigned to the A&R man, or to the record company. Some musicians became aware of these tactics, but few could marshal the resources to fight back.
Still, a wonderful body of music did find its way onto records. A&R work was not easy or simple and required an unusual constellation of qualities, which changed over the course of the 20th century, as the job requirements shifted. Initially, a successful A&R person would need the doggedness necessary to beat the bushes to find talent, the social skill necessary to create a web of contacts that could lead him to talent and the ability to gauge the musical and especially the commercial value of what he heard.
Many of the earlier A&R men in the field came from a background in retail sales-especially music stores and furniture stores, which often sold Victrolas and radios. These stores became part of a network that supplied information to record companies about local talent that might be worthy of their attention.
People in this network would receive finder's fees if a record was cut and released. Performers themselves often wrote to record companies, asking to be auditioned. A&R people also kept a sharp ear open to the radio, listening for standout musicians performing live on local stations.
There were some A&R men who were trained musicians. For example: Nate Shilkret, whom many of us know from his work in the lighter/dance band side of jazz; Arthur Burgh, former violinist with the Metropolitan Orchestra, was musical director at OKeh and Columbia; Cliff Hess, Irving Berlin's arranger, became Vocalion's recording manager and Homer Rodeheaver, gospel composer, worked for Gennett and Paramount. As time went on, it became more difficult to function in the job without musical training. Eventually, you had the musically-literate folks who worked for Atlantic records, Mitch Miller, Leiber and Stoller, Pomus and Shuman, Chet Atkins and others.
Despite the fact that women bought a lot more records than men, there have been very few A&R women and, as I noted, few black men. These included Clarence Williams, Richard M. Jones (who may have been involved in some Armstrong Hot Five sessions) and J. Mayo "Ink" Williams. Unfortunately, black artists were as likely to be cheated by these men as they were by white men.
Black women included Aletha Dickerson, who scouted, wrote songs and recorded blues for Paramount and who also played piano on a Blind Blake session. Post-war, Dickerson was joined by another black woman, Lillian Claiborne, who produced blues, jazz and R&B out of Washington, DC. The authors note the pioneering work of Helen Oakley (later married to Stanley Dance), the rare woman-unique, actually-who recorded jazz in the 1930's.
There are a number of fascinating facts and events in A&R Pioneers. About 1/3 of the "hillbilly" songs recorded before 1933 were waxed by professional singers in northern studios. There was a "sermon boom" led by Rev. J.M. Gates starting in the 20's, with sermons like "Death May Be Your Santa Claus" and "Pay Your Furniture Man." Novelist Richard Wright discovered the work of a prisoner named Brewer in New Jersey. Wright contacted John Hammond who gave Brewer's arrangement of "Stampede in G Minor" to Count Basie who then recorded it for OKeh.
As the title implies, A&R Pioneers covers early A&R activity-mainly between the wars- but does have a chapter about the explosion of independent companies in the 40's and 50's, when the recording industry rebounded and sales rocketed. Many of these indies were founded by men who came from within the industry- J. Mayo Williams, Jack Kapp and Frank Walker and Eli Oberstein, who was a master of deceit and whose long career seems to have been more crooked than that of anyone else in this book. There's also some coverage of A&R during the rise of Rock and Roll.
A&R Pioneers is a large format book-almost coffee-table size-with perhaps fewer photos and other graphics than one might like, given the large expanses of text. The book is extensively footnoted and indexed, with a huge bibliography and it has an authoritative feel. Of course, as the authors say themselves, rooting out the facts in a world with such a heavy load of subterfuge is not easy.
One can only speculate on the alternative musical world that might have been created had the recording industry and its representatives represented a larger cross-section of America, but that's a fool's game. Probably best to enjoy the wonders of what was actually recorded. A&R Pioneers is a worthwhile guide through the behind-the-recordings maze.
A&R Pioneers: Architects of American Roots Music on Record
By Brian Ward & Patrick Huber, Vanderbilt University Press
Edition: Cloth
List Price: $39.95
Publication Date: 06/26/2018
Illustrations: 50 (50 illustrations)
ISBN10: 0826521754
ISBN13: 9780826521750
Dimensions: 7.00in x 10.00in
Page Count: 480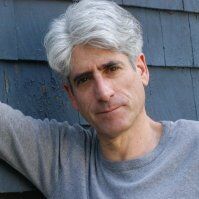 Steve Provizer is a brass player, arranger and writer. He has written about jazz for a number of print and online publications and has blogged for a number of years at: brilliantcornersabostonjazzblog.blogspot.com. He is also a proud member of the Screen Actors Guild.