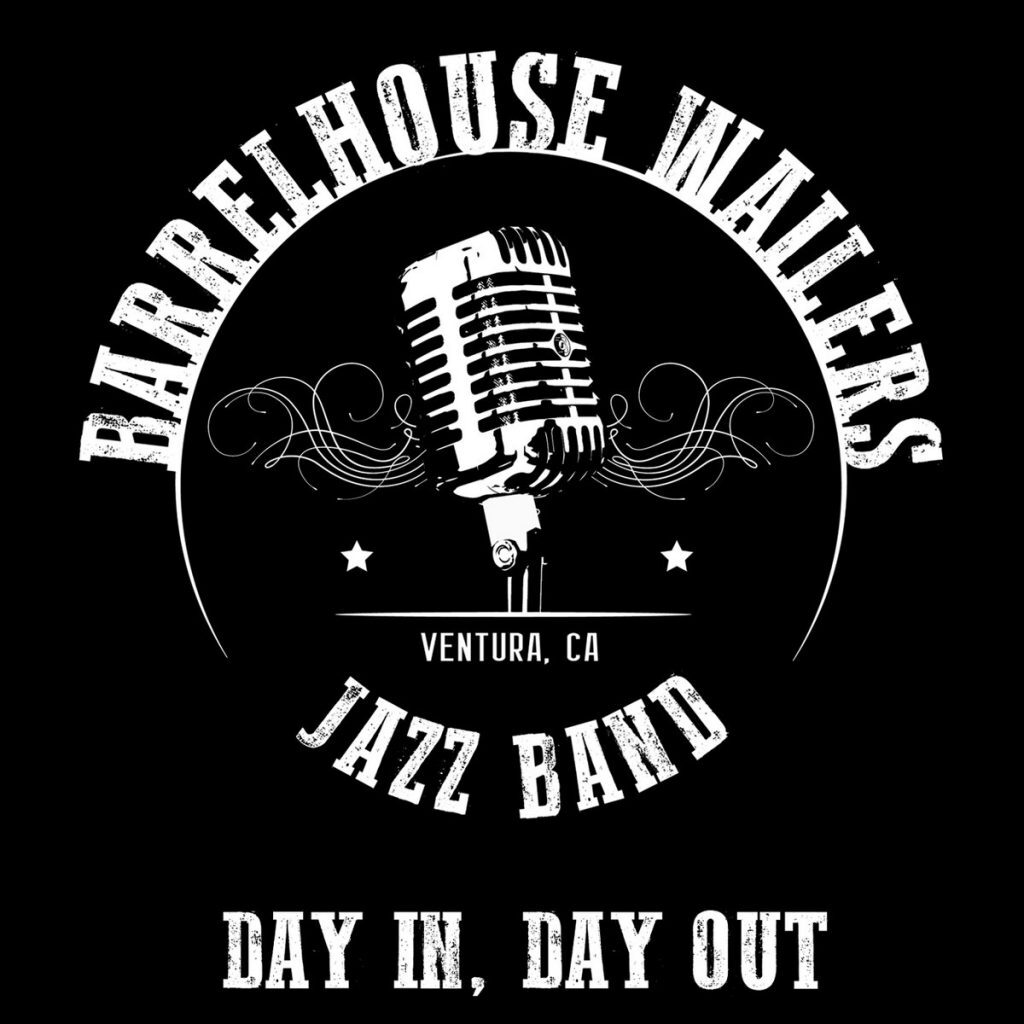 The Ventura based Barrelhouse Wailers have been delighting dancers and lovers of high times around Southern California since 2013. It's a wonder they haven't become regulars on the festival circuit but I expect that to change as soon as things get back to normal. They made a livestream appearance at Pismo last fall and I'd bet festival directors took notice.
This is a band devoted to the fun side of 20s jazz, the jolly crowds raising glasses in speakeasys side of things. That said there is nothing unserious about the musicianship they bring.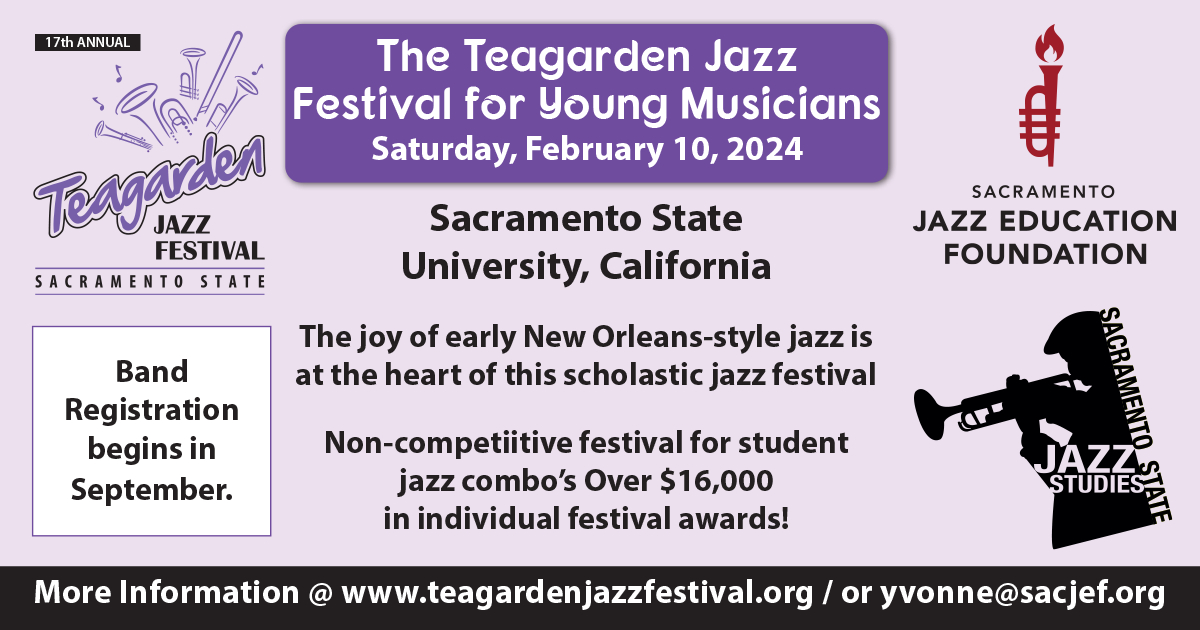 They have an excellent rhythm section.Percussionist Diamono Andreo has a decked out washboard, then there's David Leoncavallo on bass, Jim Wade on tuba, and Todd Temanson strumming the banjo. They push the frontline forward and had me bouncing around the house. That front line is also hot, hot, hot; Drue Chermak on trumpet, Stan Middleton on Trombone, and John C. Webb on reeds. Middleton has the nickname "Skabone", and I'm not surprised he'd have that background, he takes the kind of extensive solos you only hear from the trombone when a band isn't afraid of entertaining the crowd.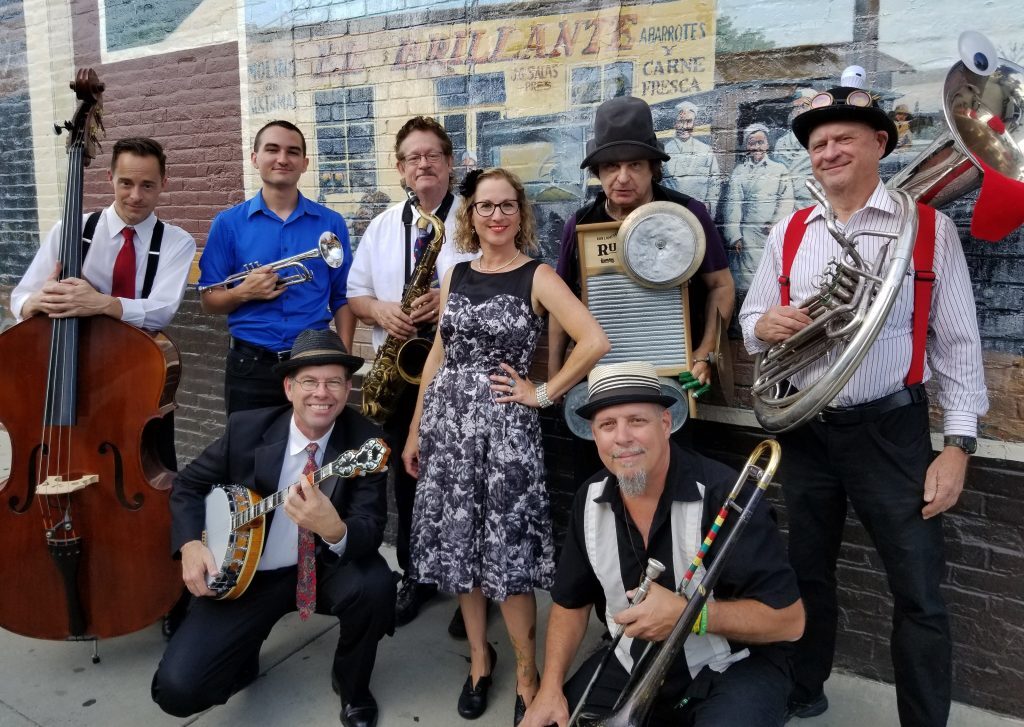 Some of the bandmembers are busy musicians playing with a number of groups and in different styles, several of them older on inspection than I expected them to be. That experience helps make what is solidly traditional jazz seem fresh, even contemporary, I can't imagine a bar crowd that wouldn't love to have these guys on stage. Another thing that helps create a feeling of relevance around their music, I may have buried the lead here, is that seven of the eight tracks on this album are originals! It's not that there aren't new compositions appearing in trad jazz but a full album of them is rare. I may review only one other this year and it is likely to be a swing or hot dance band album.
The notes attribute the tracks to the full band but Facebook posts suggest David Leoncavallo plays a significant part. These are excellent tracks with lyrics that you can absorb over a dozen listens despite catching the gist in a few bars. The arrangements are perfectly suited to those lyrics, complex and melodic. They aren't just shuffling up a classic chord structure and jamming, these are charted through like pop songs.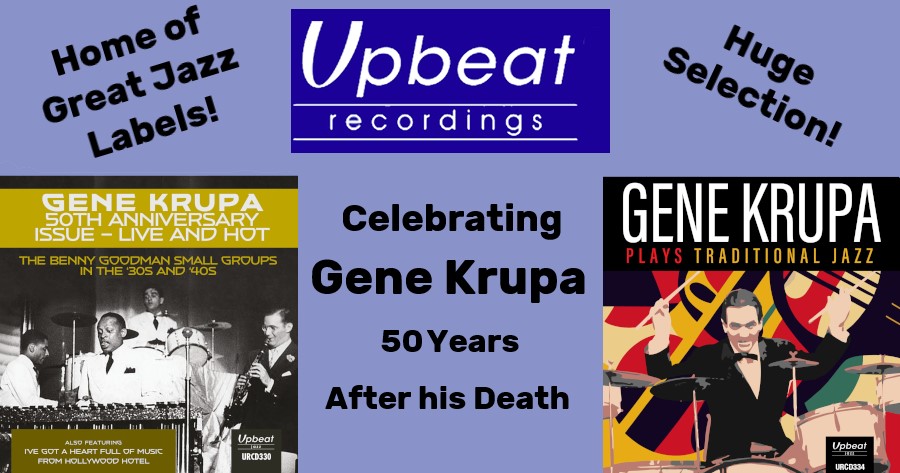 Karen Parkhouse leads the band and delivers most of the vocals. She's got a strong bluesy voice and great timing, she gets the feeling of a lyric out, projected to the back of the room, without melodrama.  The songs are a bit boozy, thrill seeking, the sort of local band you're excited to go catch on the weekend, every weekend. The album opens with a verse from "Day In Day Out Rag" that may well set out their mission:
I get up
Everyday
Go to work
Gotta make that pay
But I've grown tired
Of that same old drag
Tonight I'm gonna have the best night I ever had!
Middleton provides an excellent male vocal on "Hello Heartache", the type of smoothly bluesy tune that could transcend the genre and find love among Tom Waits fans. "Black Cat" features a hot flute solo when nothing else would do. As things open up again the West Coast festivals will be falling over each other to book these cats, in the mean time you can bring that speakeasy sound home with you and pick up their album.