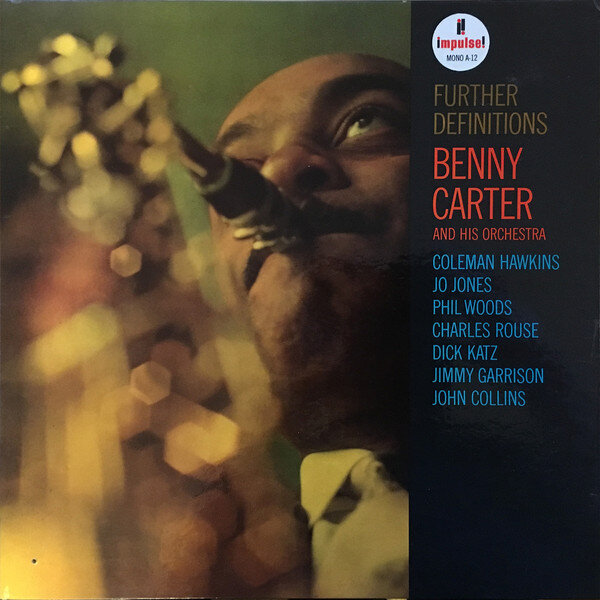 As an alto-saxophonist, arranger, composer and bandleader, not to mention trumpeter, Benny Carter (1907-2003) recorded many classics during his 70-year career (1927-97). Further Definitions is an old favorite from 1961.
Carter provided inventive and swinging arrangements to eight superior songs, utilizing four saxophonists (Carter and Phil Woods on alto, and Coleman Hawkins and Charlie Rouse on tenors) plus a four-piece rhythm section. Good as the solos are, it is Carter's writing for such gems as "Honeysuckle Rose," "Crazy Rhythm," "Cotton Tail," and "The Midnight Sun Will Never Set," blending together the four masterful saxophonists, that takes honors.
On this reissue CD, that album is combined on a single CD with a similar project from 1966 that was originally titled Additions To Further Definitions. This time Carter and altoist Bud Shank are joined by Teddy Edwards and either Buddy Collette and Bill Perkins on tenors plus baritonist Bill Hood.
If the results do not quite reach the heights of the earlier set, the complementary music is still wonderful to hear and the writing is superb. Together these two albums form one of the highlights of Carter's work in the 1960s.
Further Definitions
(Impulse IMPD-229, 16 selections, TT = 71:23)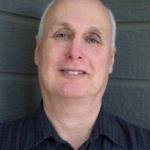 Since 1975 Scott Yanow has been a regular reviewer of albums in many jazz styles. He has written for many jazz and arts magazines, including JazzTimes, Jazziz, Down Beat, Cadence, CODA, and the Los Angeles Jazz Scene, and was the jazz editor for Record Review. He has written an in-depth biography on Dizzy Gillespie for AllMusic.com. He has authored 11 books on jazz, over 900 liner notes for CDs and over 20,000 reviews of jazz recordings.
Yanow was a contributor to and co-editor of the third edition of the All Music Guide to Jazz. He continues to write for Downbeat, Jazziz, the Los Angeles Jazz Scene, the Jazz Rag, the New York City Jazz Record and other publications.