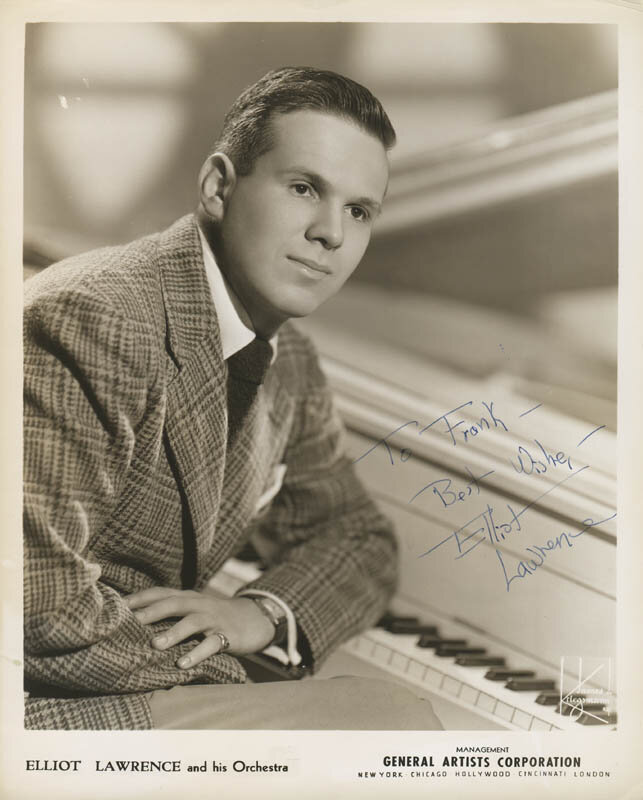 Elliot Lawrence, one of the last-living bandleaders of the Big Band Era, died on July 2, 2021. He was 96. Lawrence was born Elliot Lawrence Broza on February 14, 1925, in Philadelphia. His parents, Stan Lee Broza and Esther Broza, were radio and television pioneers. In 1927 they created and produced the Horn and Hardart Children's Hour, which ran on Philadelphia's WCAU radio from 1927-1958 and concurrently on television from 1948-1958.
Elliot began studying piano at the age of three. His first public performance was at age four conducting the orchestra on the Children's Hour stage show. At age six he wrote his first composition, "Falling Down Stairs." By the age of 12, Elliot had formed his first band, a 15-piece unit called The Band Busters, which had paid club gigs on the weekends. After high school, he attended the University of Pennsylvania where he majored in symphonic conducting. During his junior year his dance band, now named The Elliot Broza Orchestra, played college proms around Pennsylvania.
He took the name Elliot Lawrence when he became music director of the house band on WCAU in 1945. Later that year, his weekly show Listen to Lawrence was broadcast nationally on CBS. The band's unique arrangements featured oboe, French horn, English horn, and bassoon. Elliot's theme song was his composition "Heart to Heart." From 1946 to 1954 the Elliot Lawrence Orchestra toured the US, and recorded for Decca, Columbia, RCA, and Fantasy.
In 1949 the band recorded Gerry Mulligan's "Elevation," later named "one of the top 50 best jazz recordings of the 20th century" by the Smithsonian Institution. In 1955, as the big band era came to a close, he settled on radio and television work in New York City.
After 1960, Lawrence gave up jazz and focused on composing and arranging for television, film, and stage. He won the Tony Award for his second show, How to Succeed in Business Without Really Trying in 1962. This led to a 16-year career as a Broadway conductor and musical director.
Among his many television credits, Elliot was the musical director and conductor for every Tony Award telecast from 1965 (its first year on TV) through 2011 and The Kennedy Center Honors from 2000 through 2006. He won nine Emmy awards for musical direction and was nominated for many others. As a film composer, Elliot Lawrence scored the movies Network and The French Connection. – compiled from staff reports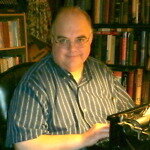 Andy Senior is the Publisher of The Syncopated Times and on occasion he still gets out a Radiola! podcast for our listening pleasure.