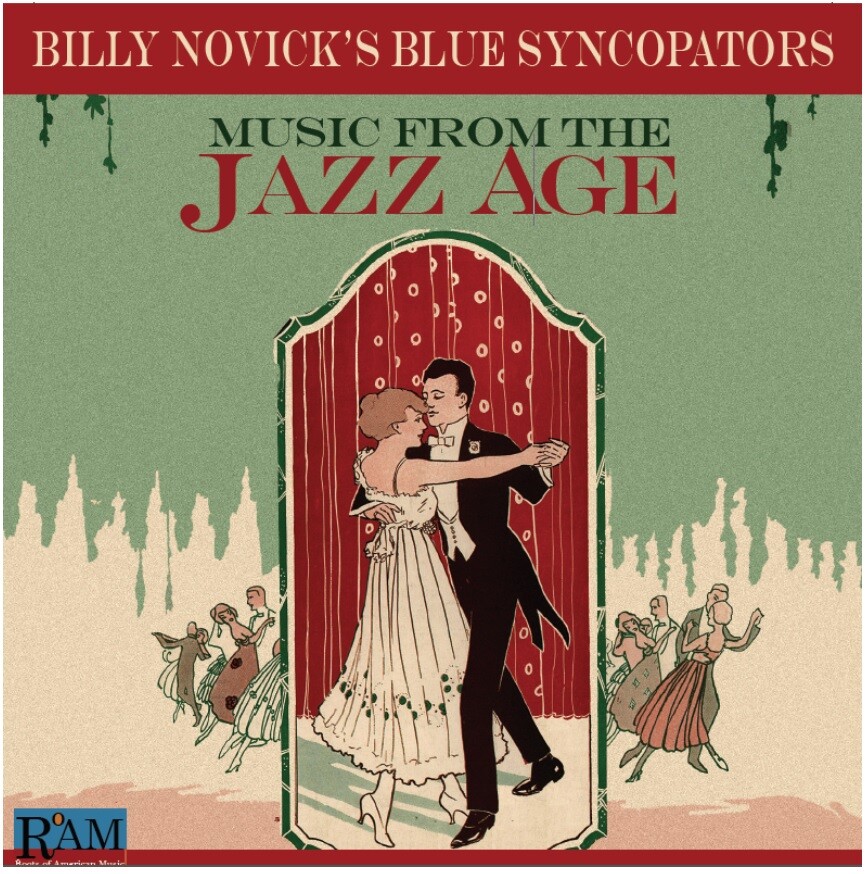 Most readers of The Syncopated Times are familiar with clarinet/alto saxophonist Billy Novick from his long association with the New Black Eagle Jazz Band of New England, which until three of its key members passed away was one of this country's finest traditional outfits. He's also spent many years appearing as half of a duo with the outstanding guitarist Guy Van Duser (capable of emulating an entire band—melody, chords, bass, and counterpoint accompaniment at once—on his lone instrument) primarily performing jazzy material along with marches, rags and other esoterica.
Also a composer and arranger, Novick was engaged several years ago to create much of the music for a ballet version of The Great Gatsby, adapted from the famous 1925 novel by F. Scott Fitzgerald. That's what this is, new arrangments of 1920s classic jazz material as well as original compositions that usually fit that idiom.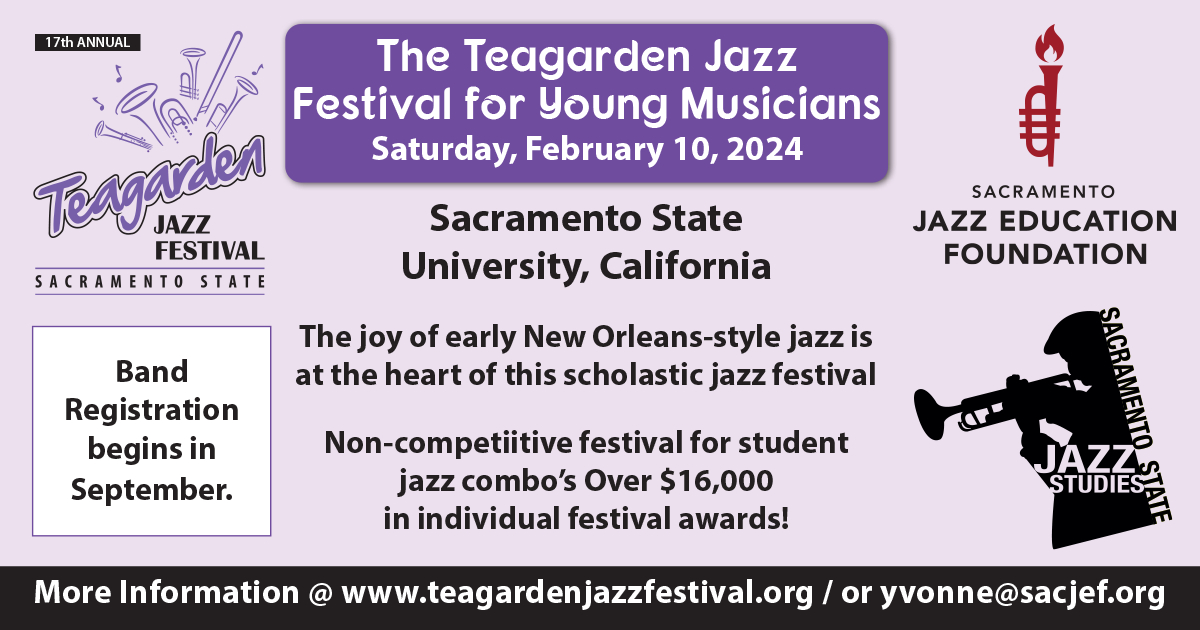 Including Novick, the Blue Syncopators is an eight piece reading jazz band (with improvised solos) made up of reed player John Clark and two other members of his Wolverines Jazz Band (pianist Ross Petot, tubist Stu Gunn), banjoist John Wheatley, trumpeter Mike Peipman, and tombonist Dan Fox. Added to this are vocalists Louise Grasmere and Dane Vanmater.
Dane Vanmater (heard on four selections) is the sort of nonjazz singer that might have been at home on the Lawrence Welk Show. He does a ballroomish "Sheik Of Araby" and a marchy "We're Going Calling On The Kaiser," but by far his best moments come with Irving Berlin's ballad "What'll I Do," particularly during the moving reprise with subtle accompaniment from Louise Grasmere. She, on the other hand, is great during her several tunes, displaying shouting blues "Shake That Thing" (with outstanding stride tickling accompaniment from pianist Petot), "St. Louis Blues," and the classic blues "He May Be Your Man (But He Comes To See Me Sometimes)." On other tunes she shows up unexpectedly with bits of scat and near-contemporary (and exciting) soul shouting. She also has the ability to sing well (and in authentic fashion), "Ain't We Got Fun."
Even with the vocals there is plenty of room for the horns to do their thing. Instrumental selections include "The Charleston," "Yellow Dog Blues," and "Jazz Me Blues," as well as some of the originals. From ragtime (Scott Joplin's "Swipesy Cakewalk") to the near-Ellington "Exotique" (co-composed on this tune only by Paul Lenart), Novick's arrangements are always interesting and true to their idioms. One of his arranging gifts is the ability to use two clarinets in harmony either in emotive blues or attractively subtle contexts. All of the soloists are expert, but Ross Petot's pianistics must be spotlighted.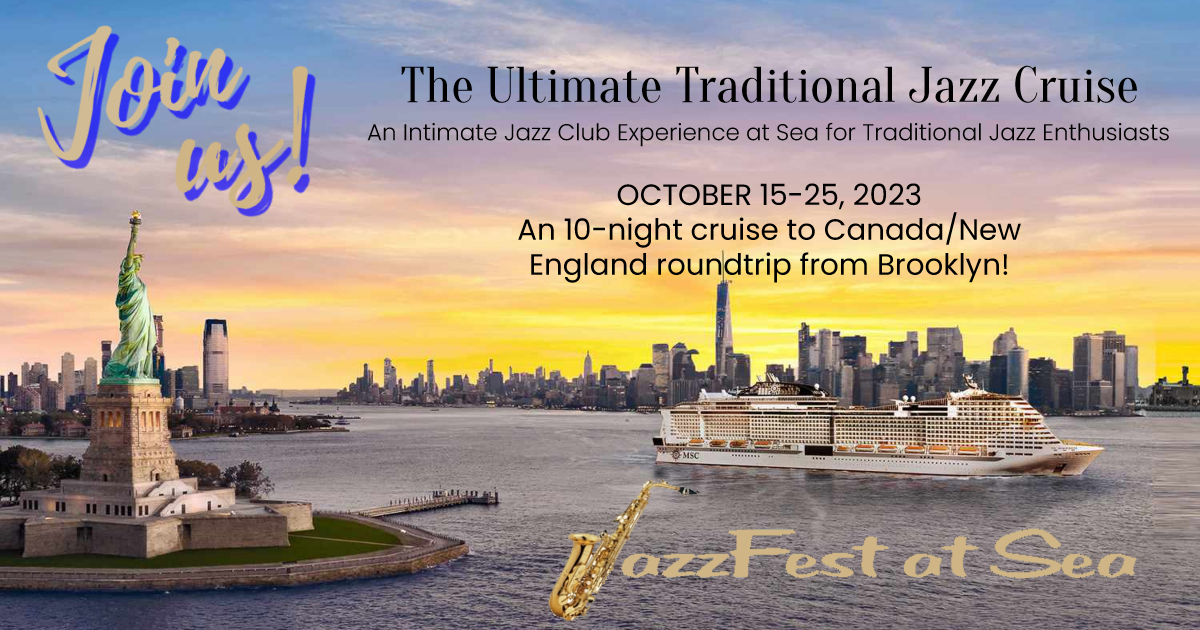 This writer has never been to a ballet. Never been interested. If "The Great Gatsby" ever shows up near him with this music featured, he's going.
Available from Billy Novick, 16 Fletcher Ave., Lexington, MA, 02420. $15 +$6 ship. Worth every bit of it.
Music From The Jazz Age
Billy Novick's Blue Syncopators
billynovick.com