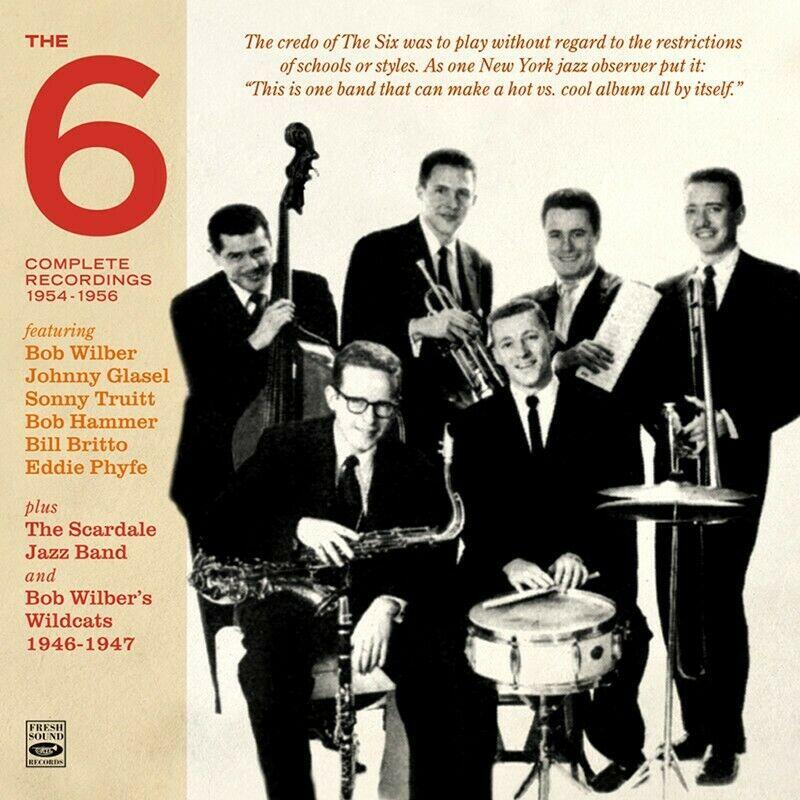 In the early 1950s, Bob Wilber (1928-2019) was having a musical identity crisis. He had been a protégé of the masterful Sidney Bechet during 1946-48 when he was virtually the great soprano-saxophonist's only student. Attracted to early jazz, Wilber for a period sounded like a duplicate of Bechet, particularly on soprano. While the association helped him at first and resulted in some record dates both with and without Bechet, Wilber eventually realized that he would go a lot further and be much more satisfied if he could develop his own musical personality. After working with some slightly more modern musicians, studying with altoist Lee Konitz in 1952, and serving in the military, in 1954 he formed The Six. By then Wilber had temporarily given up the soprano and instead was doubling on clarinet and tenor.
For this unusual group, Wilber reunited with trumpeter Johnny Glasel (who had worked with him in the late 1940s) and sought to play a wide-range of styles and songs. Featuring Porky Cohen (and later Sonny Truitt) on trombone and a rhythm section, the band recorded three albums during 1955-56. While some of their songs have the spirit of New Orleans jazz and the group recorded "Riverboat Shuffle" and "St. James Infirmary," their music is actually often a lot closer to West Coast cool jazz of the 1950s and small-group swing than to trad jazz. The advanced harmonies of their originals and the solos in general would not have been out of place on a Gerry Mulligan date. The playing is excellent and there are some hints of early jazz, but one can understand why the group failed within two years.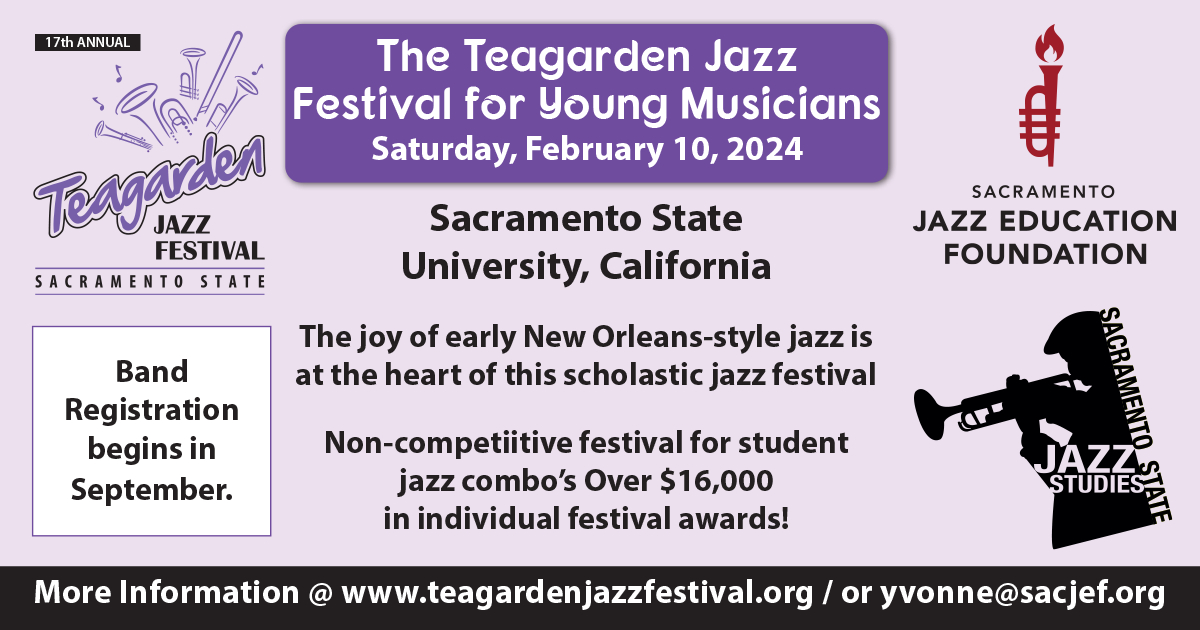 The problem was that Bob Wilber was associated with earlier forms of jazz so many of his fans were disappointed by the music of The Six. In addition, most of the top West Coast-styled cool jazz groups already had a head start and The Six was unable to find its own audience.
The two-CD set The Six has all three of the group's albums and, despite their lack of commercial success, the music is quite enjoyable. The members' swinging originals alternate with such standards as "A Foggy Day," "Between The Devil and the Deep Blue Sea," "Blue Lou," and "My Old Flame" plus some quieter moments that hint at classical music. Wilber proves to be a fine tenor player who sometimes recalls Bud Freeman or (to a lesser extent) Zoot Sims. Both his tenor and clarinet playing can be thought of as modern swing.
To show how far Bob Wilber had evolved since his early days, the second half of the second disc on this twofer finds him at the very beginning of his recording career. He is featured on the three numbers that he recorded on Apr. 11, 1946 with the Scardale Jazz Band, four songs from Feb. 22, 1947 with his Wildcats, and on five of the 12 selections that he cut with the latter group on Dec. 31, 1947. Also heard from are trumpeter Johnny Glasel (showing the influence of 1920s Louis Armstrong), the already-brilliant pianist Dick Wellstood, and sometimes Ed Hubble or Bob Mielke on trombone. With the Scardale Jazz Band, Wilber sounds exactly like Bechet on soprano during "Weary Blues" and "China Boy." He displays a little more individuality on the Wildcats sets (which mostly have him on clarinet) but still emulating Bechet on such numbers as "Willie The Weeper," "Wild Cat Blues" and "When You Wore A Tulip."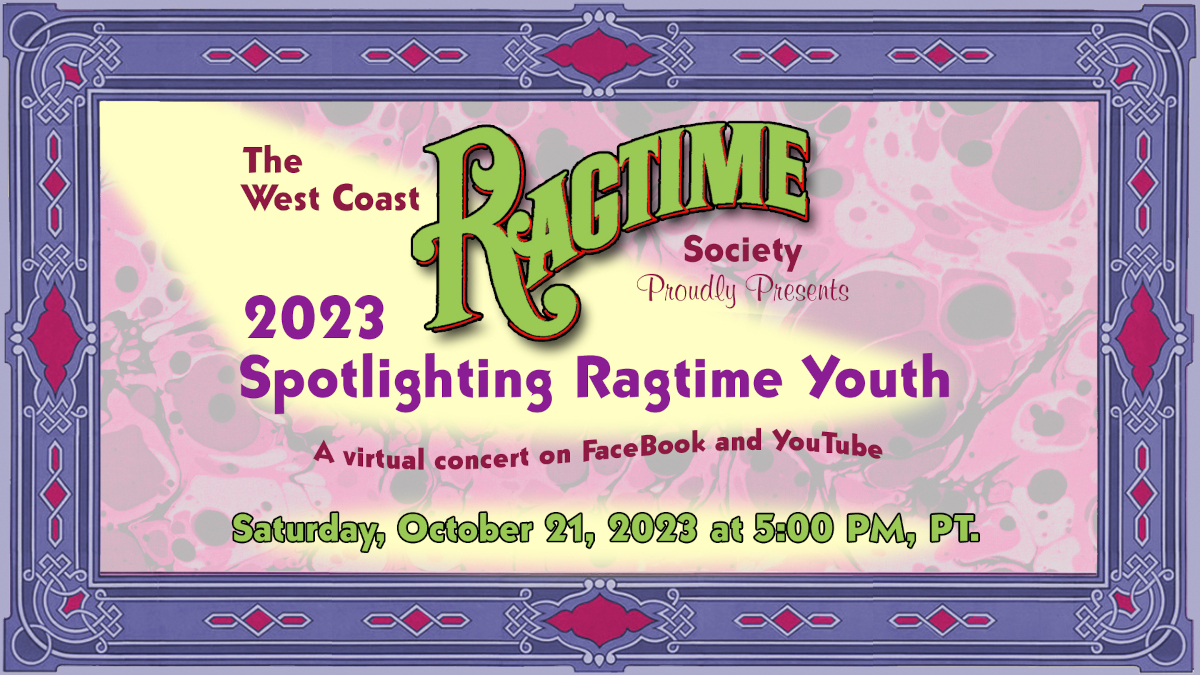 While one can understand why Bob Wilber wanted to develop his own sound away from Bechet, these early snapshots (the first and third sessions last appeared on the long elusive album Young Men With Horns) are a delight on their own level, and a contrast to the cooler but also swinging performances of The Six.
The Six (Fresh Sound SR-CD 1116, 37 selections, 2:19:19) www.freshsoundrecords.com