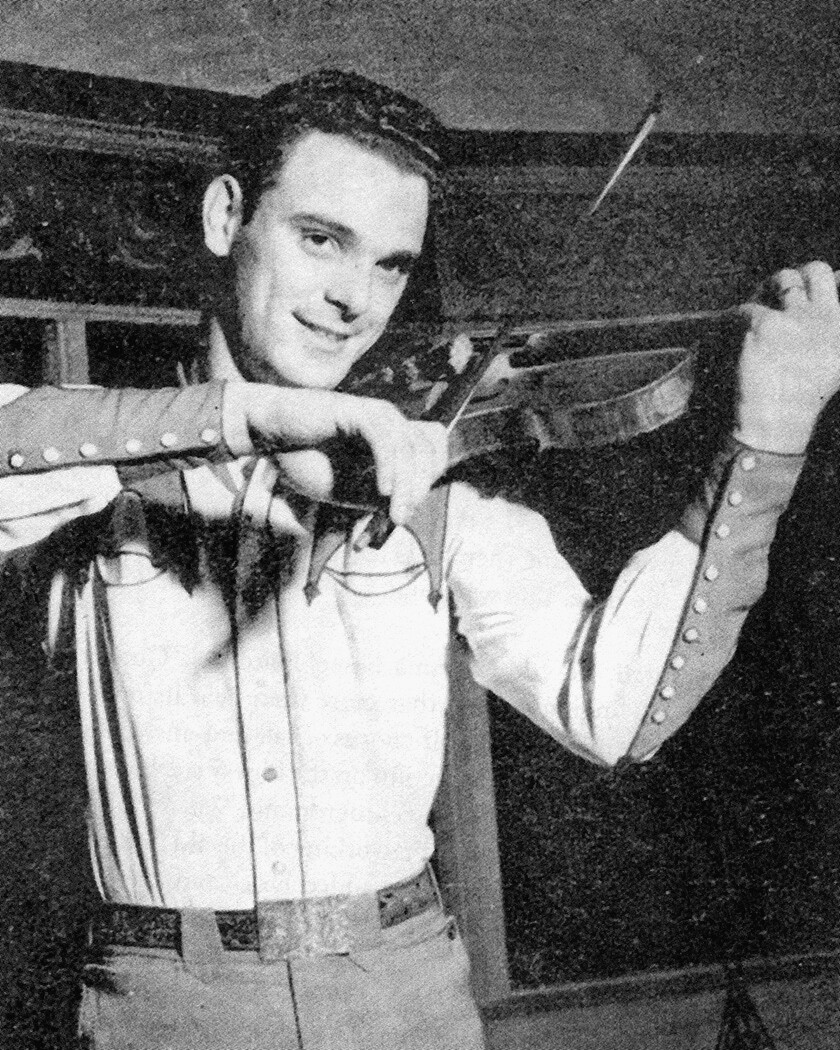 Fiddler Bobby Bruce lived one of the longest and most diverse professional music careers I've encountered, performing and arranging for seven decades in Vaudeville, Jazz, Western Swing, Radio, Film and Television. Interviewed at age 90 his puckish humor, boyish enthusiasm and love for performing were undimmed. At the end of this article you'll find a brief selection of his music and an exclusive 2016 jam session.
Vaudeville Days
Bobby Bruce  (Robert Morris Berg, 1925-2018) begins violin lessons at age six, starting in show business before the age of ten. Performing with his piano-playing sister in an act called The Personality Kids on the Keith Orpheum theater circuit outside of Chicago, Bobby credits this early exposure to musical variety for his lifelong ease performing almost any musical genre.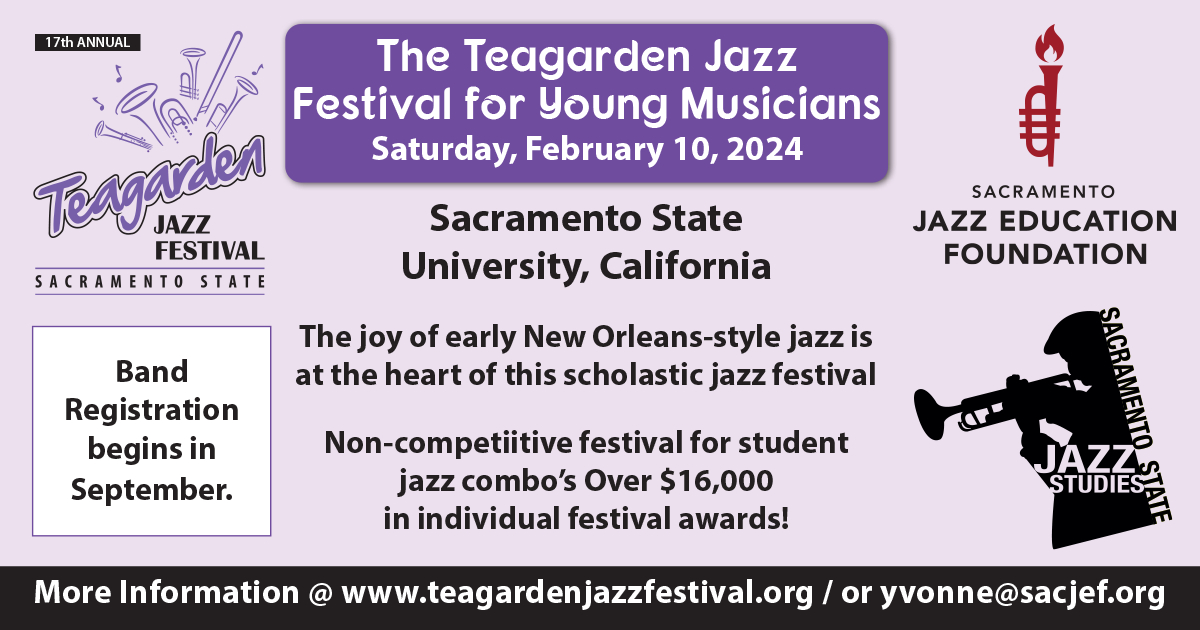 A Classic Vaudeville Family Act: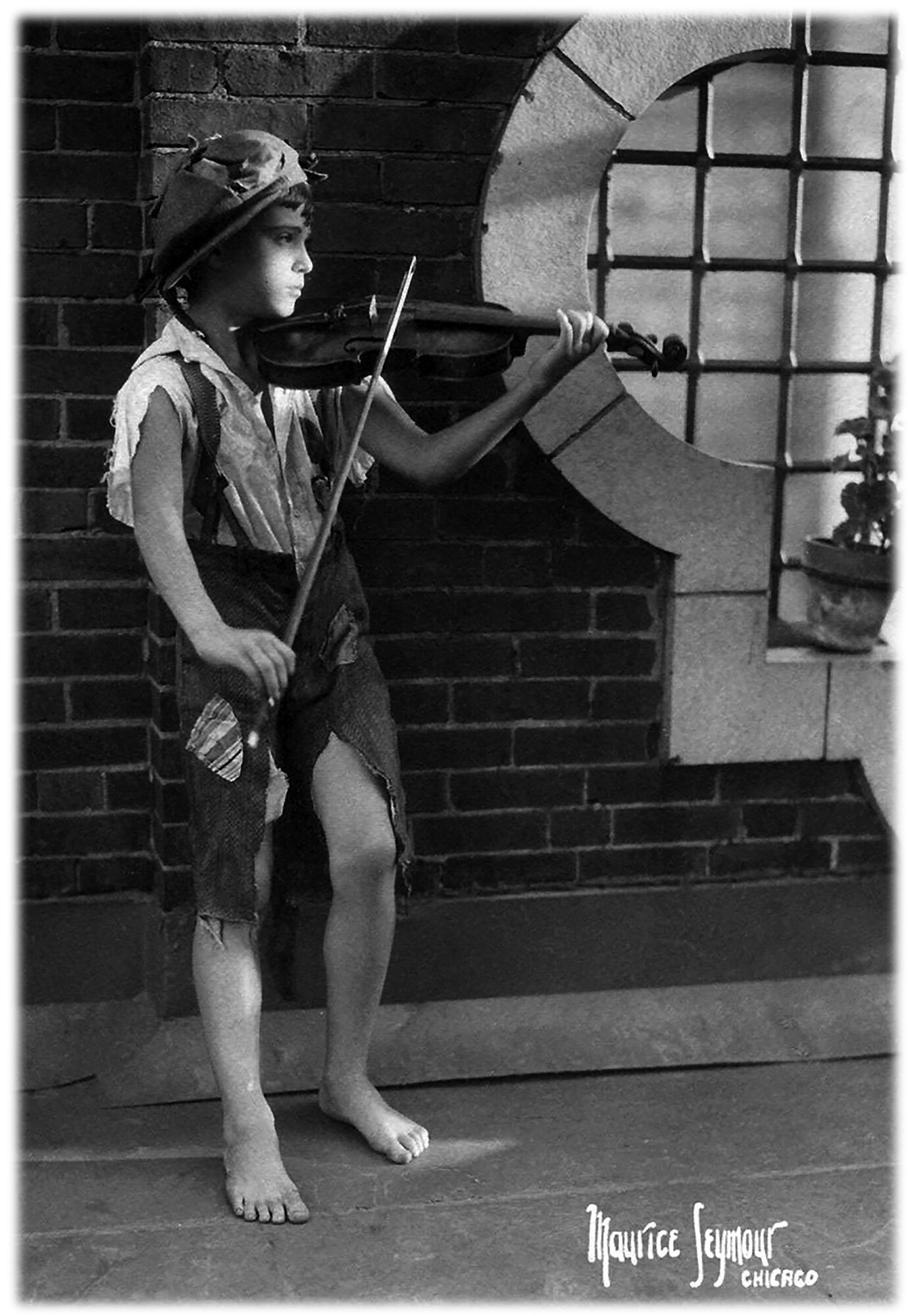 What we had was songs, dances and funny patter, a couple of jokes. I was about nine or ten. I'd play and sing, do acrobatics and things like that. My sister would also dance, tap-dance, do acrobatics and sing. And my mom sang, tap danced a little bit and told funny stories. I had a little thing I did, singing and playing. . . we'd get a lot of applause to a beg-off at the end of it. It was a hell of a good show.
Early Inspirations and Training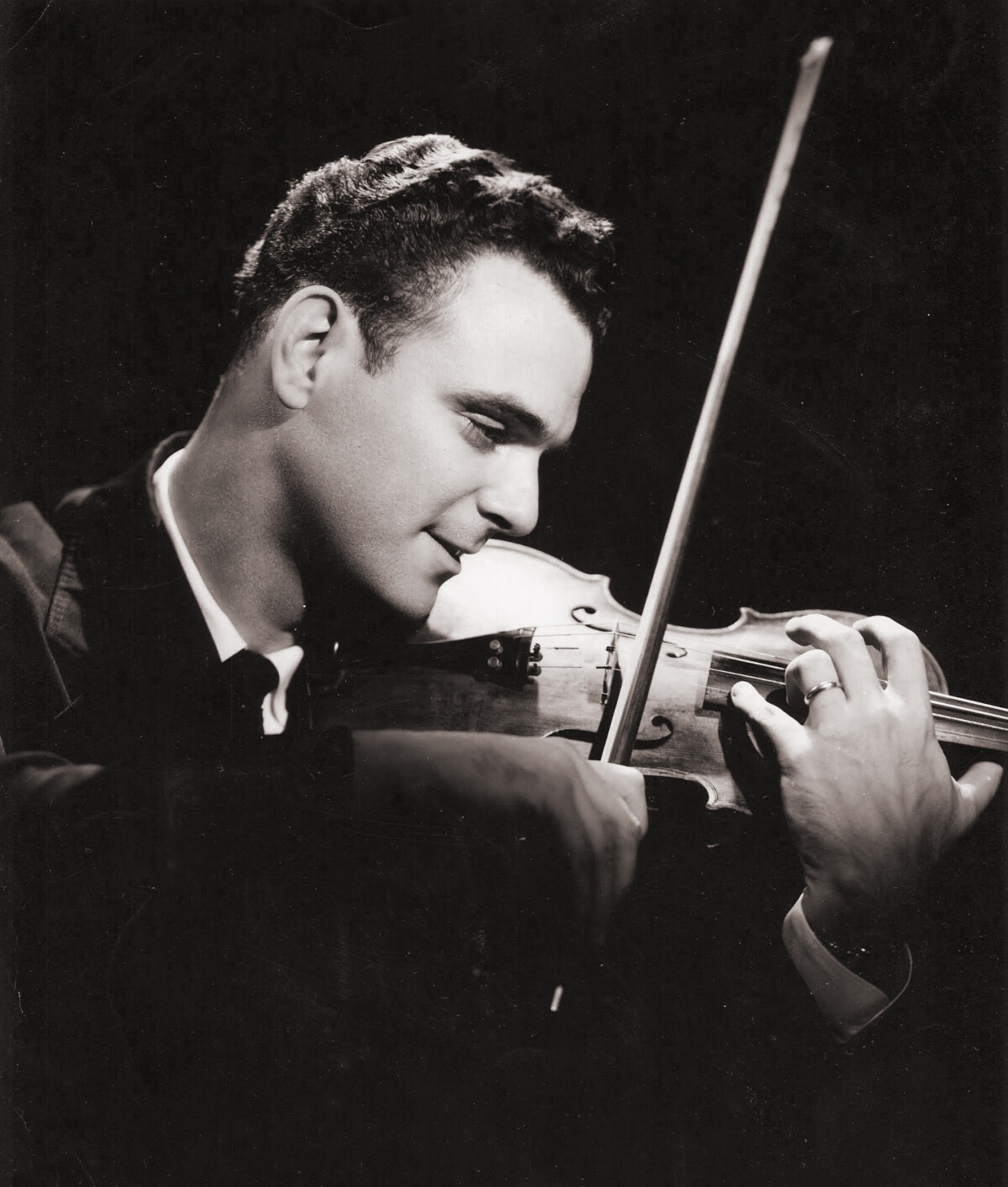 Bobby's extraordinary skill as a youngster wins him a modest scholarship to the Chicago Musical College where he studies under Leon Sammantini, "one of the finest teachers in the world" according to Bruce. The young fiddler is a huge Jazz fan, hanging out in the Chicago nightclubs and learning about improvising. Jazz violinist Stuff Smith becomes his biggest influence, a friend and lifelong inspiration. At age 16 Bobby models his first band on Stuff's.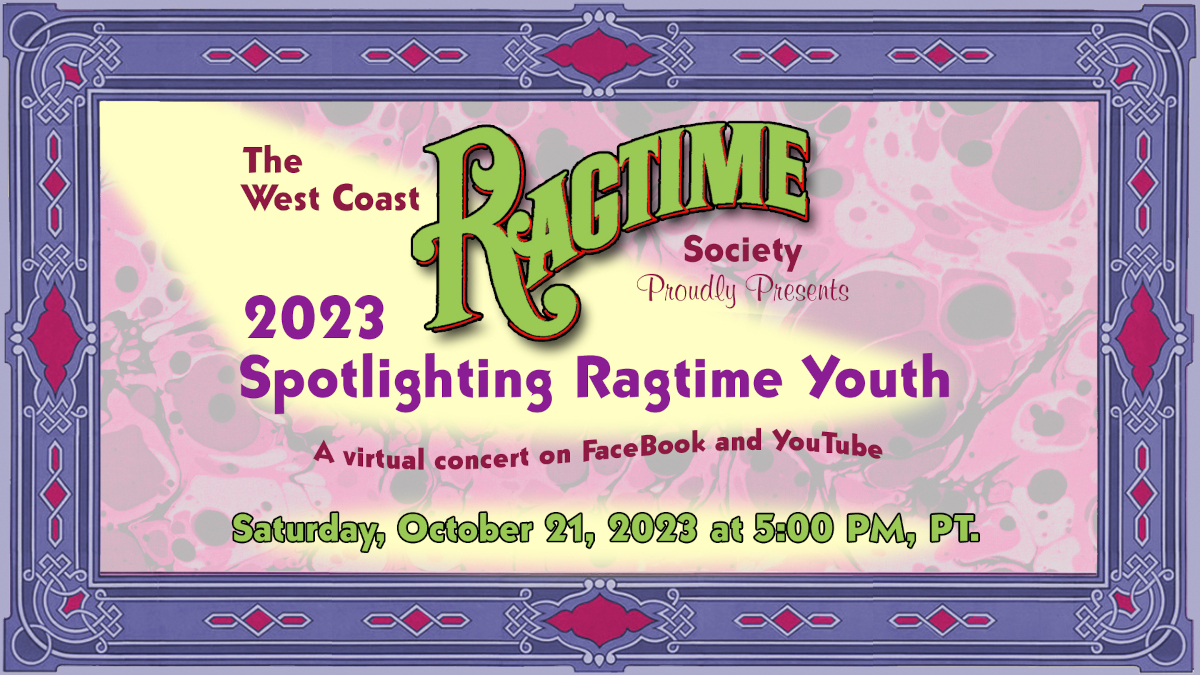 Stuff Smith:
I loved his work, he had such drive. And he played a lot like a horn would play. His attitude was more like a horn would want to wail than a violinist ever would. He had such a good sense of time.
To War with the Fiddle
During the Second World War, Bobby is a U.S. Marine litter-bearer carrying wounded soldiers. Surviving some of the worst fighting of the Pacific war, he organizes bands and plays music.
Bobby's War: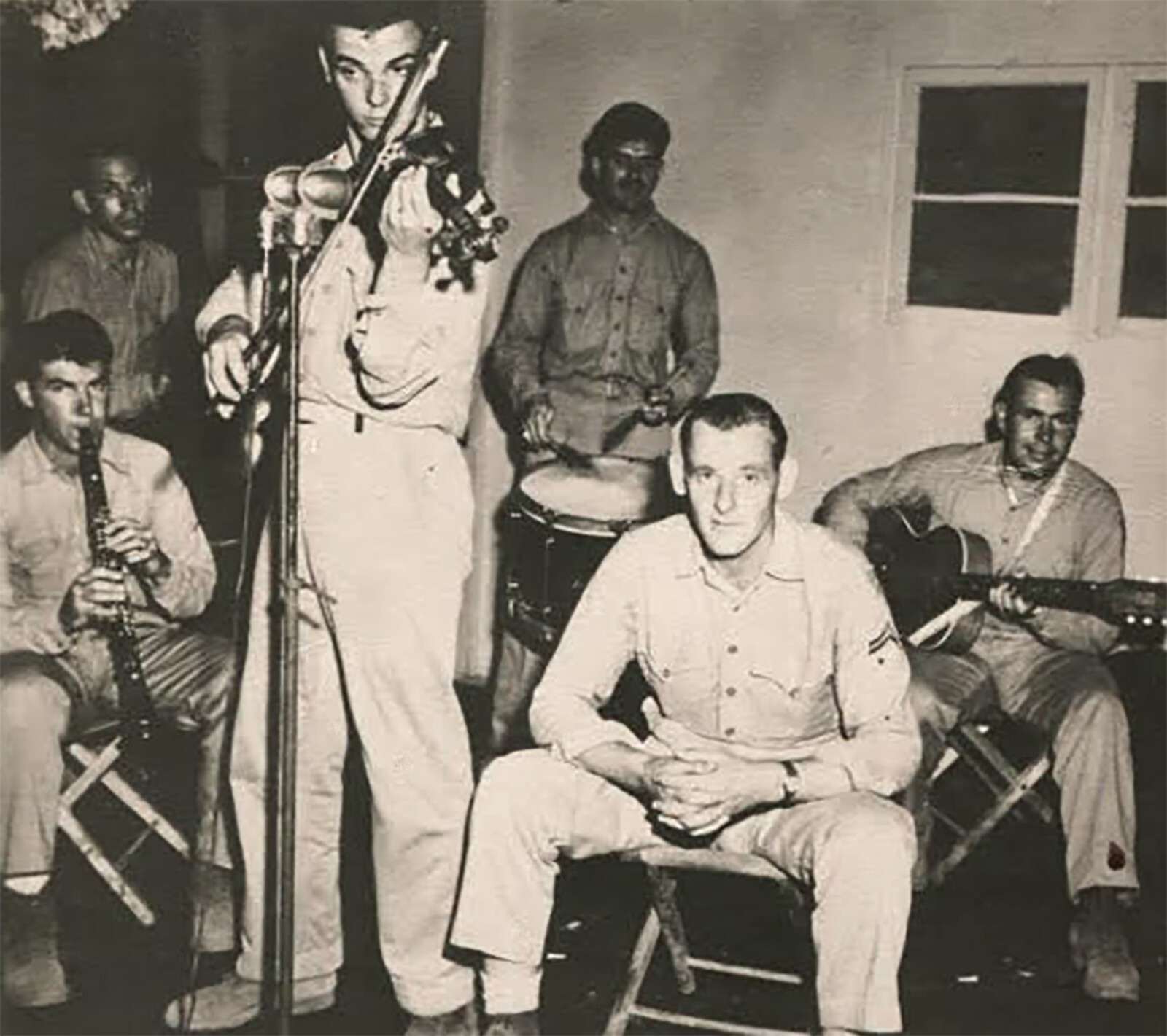 I was on Iwo Jima with the fiddle: Guam, Saipan, Tinian and Iwo Jima. I shouldn't even be alive. I was 17 when I went in the Marines . . . Having had this experience with acrobatics and tap dancing they called me 'The Fightin' Hebe.' Honest to God.
My legal name is Robert Berg, but I've had 'Bobby Bruce' ever since I was a puppy . . . I'm the worst Jew in the world. [But] if somebody said a word to me about my being Jewish they had a fight on their hands.
In-between campaigns, I would put a group together and we would play the officers clubs or noncommissioned officers' clubs for drinks. I finally made bandmaster. And I had 125 guys and here I am 18 years old, a punk kid. A lot of the guys were older than me . . . I read some books [on arranging] and taught myself.
On the Western Swing Circuit, 1946-53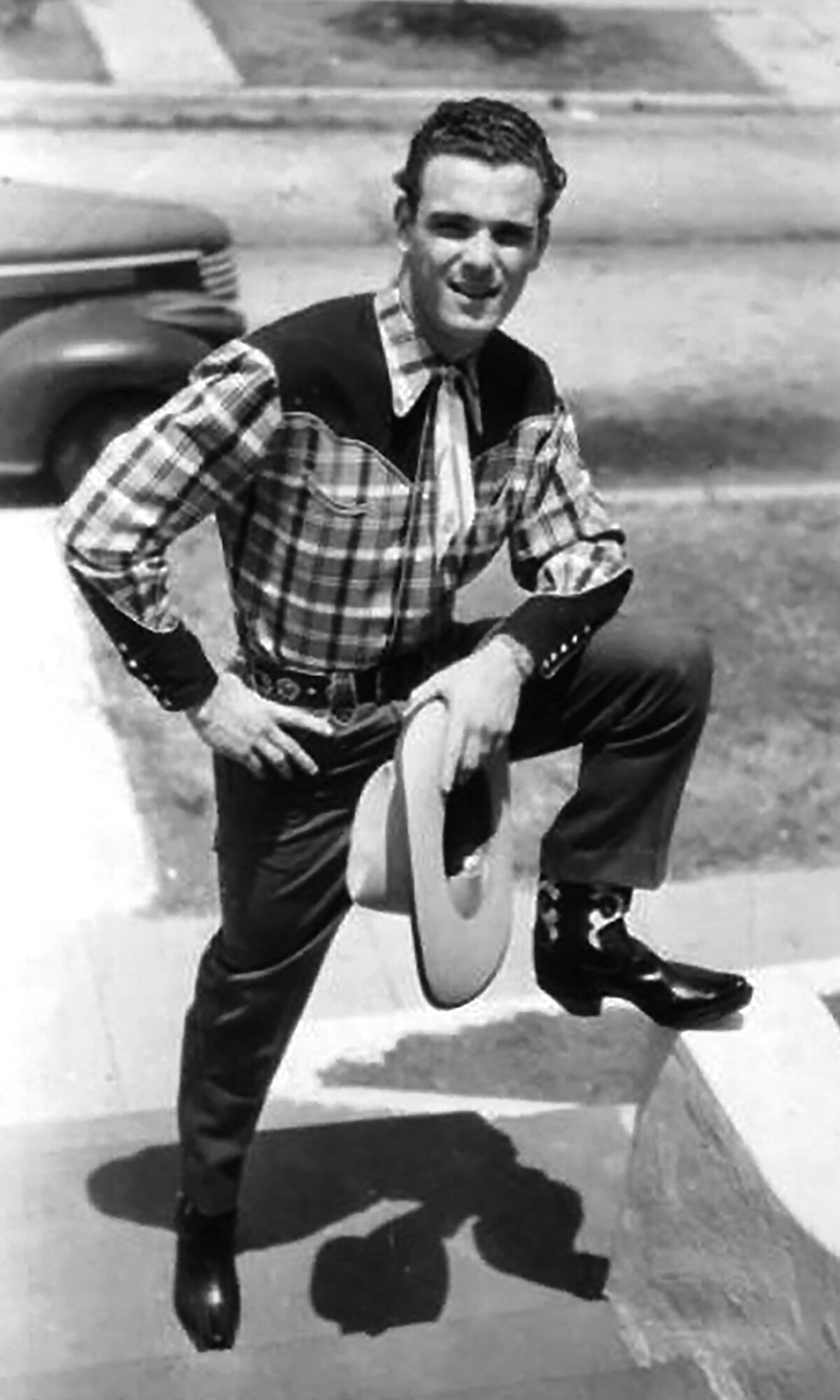 After the war, Bobby Bruce begins working for the top Western Swing bands and is soon in heavy demand. For almost a decade he'll tour a rural circuit of dance halls and radio broadcasts in California, Oklahoma and the Southwest.
Performing with the most popular bandleaders of the genre, Bobby gigs with Bob Wills and his Texas Playboys and others, plying the vast Central Valley region of California with frequent forays to Los Angeles. Moving to Tulsa, Oklahoma in 1948 he becomes the principal arranger and a featured fiddler with Leon McAuliffe and his Western Swing Band. A huge regional star, McAuliffe works a five-state territory with heavy radio coverage and some television exposure.
For decades regional bands toured rural America using radio — early morning, noon and suppertime broadcasts — to draw attendance at dances. As Texan and Oklahoman audiences and bands are migrating West or North, radio remains the indispensable promotional medium in town and country.
Luke Wills' Rhythm Busters, California 1946-48
Bobby Bruce is engaged to play with Luke Wills' Rhythm Busters. They launch in late 1946 at the behest of elder brother Bob Wills who's preparing to tour elsewhere. Luke Wills (1920-2000) is an excellent, well-trained bassist. He'd played banjo or string bass with Bob Wills and his Texas Playboys intermittently since 1937, appearing in eight of Bob's Columbia Pictures films. During the Second World War Luke served in the Seabees engineering corps where he was known as an inventor and clown, and like Bobby, ran a band.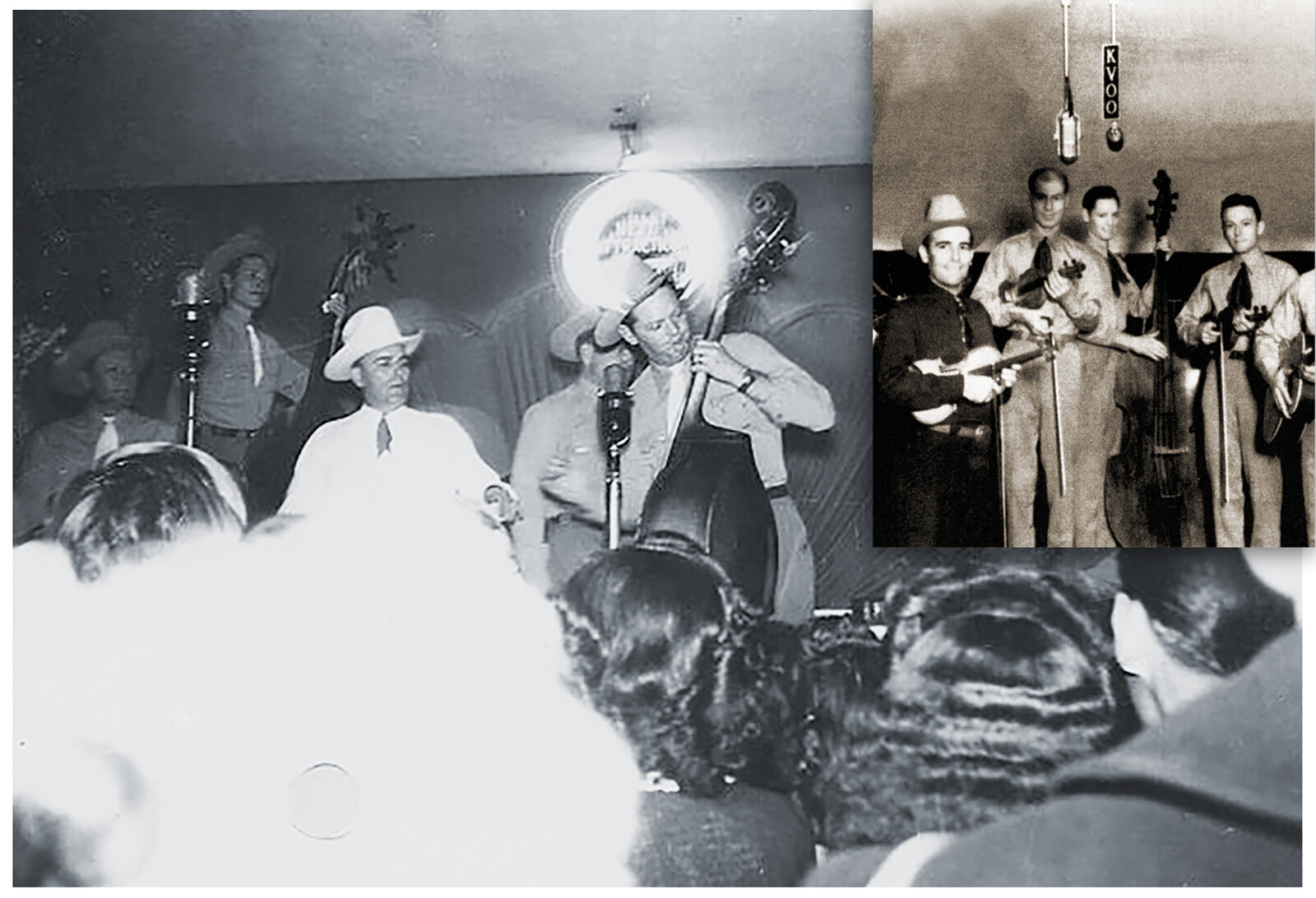 When Bruce joins him, Luke is headquartered at his 80-acre ranch near Fresno, California and performing at The Fresno Barn. Fresh out of the military and newly married, Bobby tours the Central Valley in a string of one-night dances with the Rhythm Busters in 1947.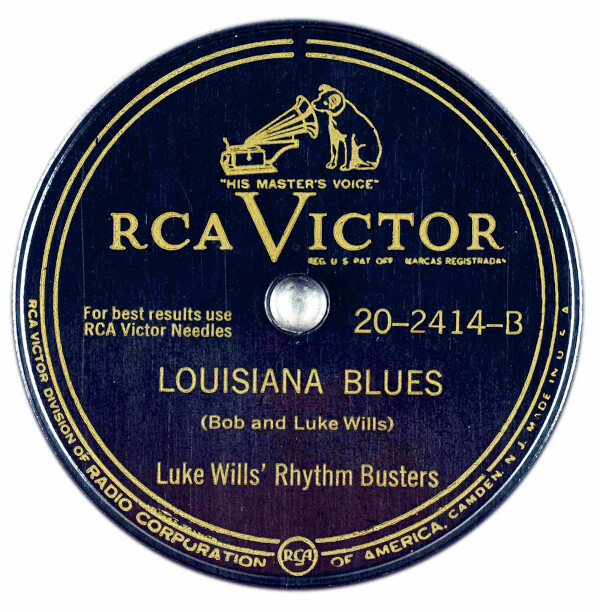 Migrants from the Texas and Oklahoma Dust Bowls have been pouring into the region for a decade and are newly prosperous from the postwar boom in ranching, agriculture and oil drilling. The Rhythm Busters are heard on daily broadcasts over radio station KMJ, and as with Bob Wills, studio performances are distributed on 16-inch radio transcription discs to stations covering the Central Valley of California.
Western Swing musician and writer Buddy McPeters knew Bobby personally and has researched his travels. He supplies us a vivid narrative of his performing, broadcasting and recording in these years: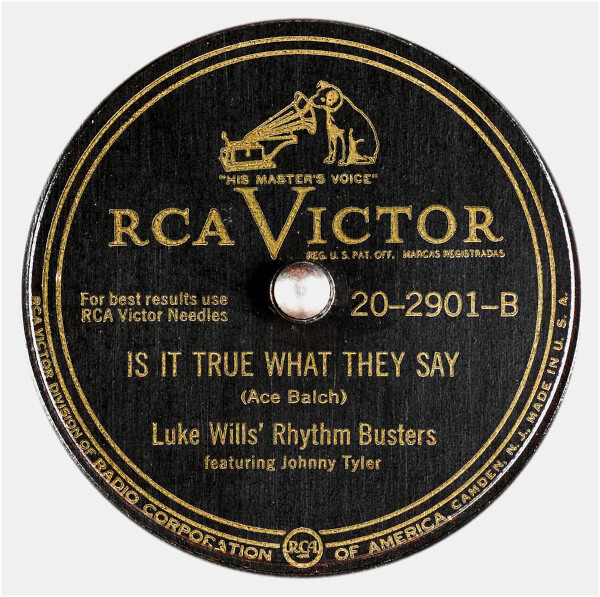 It was all Bob Wills' idea; he took care of the details while Luke and Co. kept the road hot all over California in an older bus of Bob's playing the dances and radio spots on a grueling schedule. Bob chose most of Luke's band members. He booked their itinerary and dance schedule, arranged for radio time, daily broadcasts, recording contracts, oversaw their rehearsals and booked their recording sessions in L.A.
'Grind, Grind, Grind'
In Southern California, The Rhythm Busters are the featured talent at numerous venues. They broadcast on radio, record on the King Records label and make five studio sessions for RCA Victor. Buddy McPeters resumes our narrative:
In L.A. they also played a regular dance circuit . . . popular hot spots for most Western Swing bands in the area. These included: 97th St. Corral (Compton), Riverside Rancho (Glendale/Los Feliz), Harmony Park (Anaheim/Orange County), the Santa Monica Ballroom, Venice Pier and The Mule Kick in North Hollywood.
They played this circuit and returned to Fresno, then out to regional bookings, and then back to L.A. resuming their dances, radio, recordings etc.: grind, grind, grind. When Bob returned he fired the band and told Luke they were moving his headquarters to Sacramento at Wills Point. Luke went back on bass in the Playboys.
Bobby Bruce then went straight to Harley Huggins and The Barn Dance Gang who picked up most of Bob and Luke's regional bookings with Fresno as their hub. Huggins' schedule was a 6:00 am weekly broadcast on radio KMJ and frequent dances at the Fresno Barn, which they called home for about a year. Huggins' band enjoyed a strong local following with fans as far away as Bakersfield and Sacramento. They broke up having never recorded except for a few transcribed radio shows.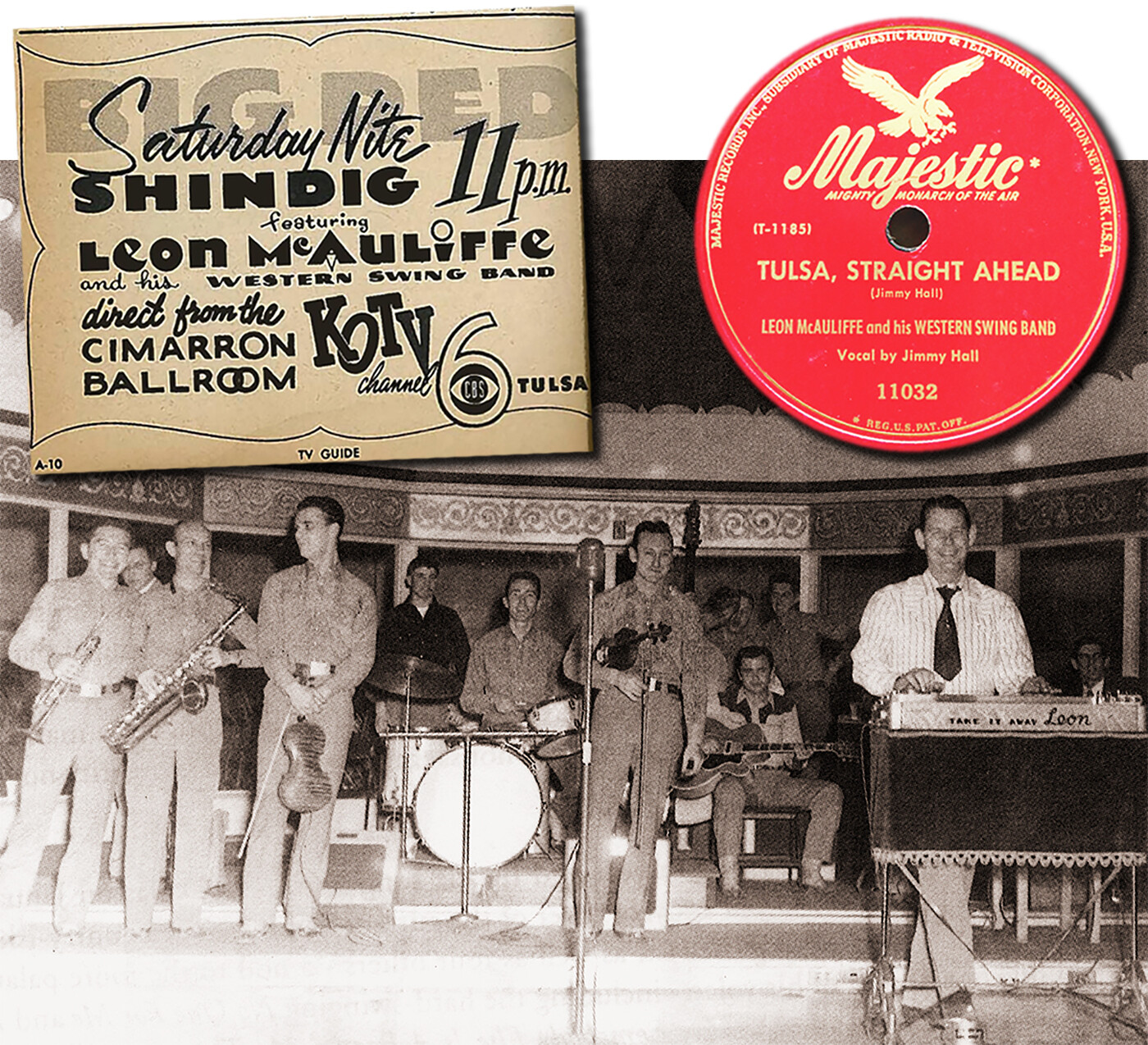 'Bouncin' Bobby Bruce and Leon McAuliffe, Tulsa 1948-1953
Next, Bruce moves to Tulsa Oklahoma joining Leon McAuliffe and his Western Swing Band. For five years he's the principal arranger and a featured fiddler. Leon was the innovative steel guitar stylist whom Bob Wills had famously introduced on the 1936 hit "Steel Guitar Rag," declaiming 'Take it away, Leon!'
Leon McAuliffe (1917-1988) was second only to Bob Wills in popularity, or perhaps popular singer Tommy Duncan. He established a successful regional brand and career, touring a five-state territory of dance-halls, radio-spots and rodeos, with some television coverage. By this time most of the good Texas fiddlers have left for California notes McPeters:
Leon was a little light in the fiddle department with only Jimmy Hall as his main fiddle man, plus a couple of others that came and went. Until Bobby Bruce joined. Hall and Bruce became a real fiddle team who were real crowd pleasers because they could switch off on hot lead solos and then play those tight harmonies that produced great performances like "Twin Fiddle Rag," one of the tunes Bobby gets some residuals or royalties and composers credit from as a songwriter.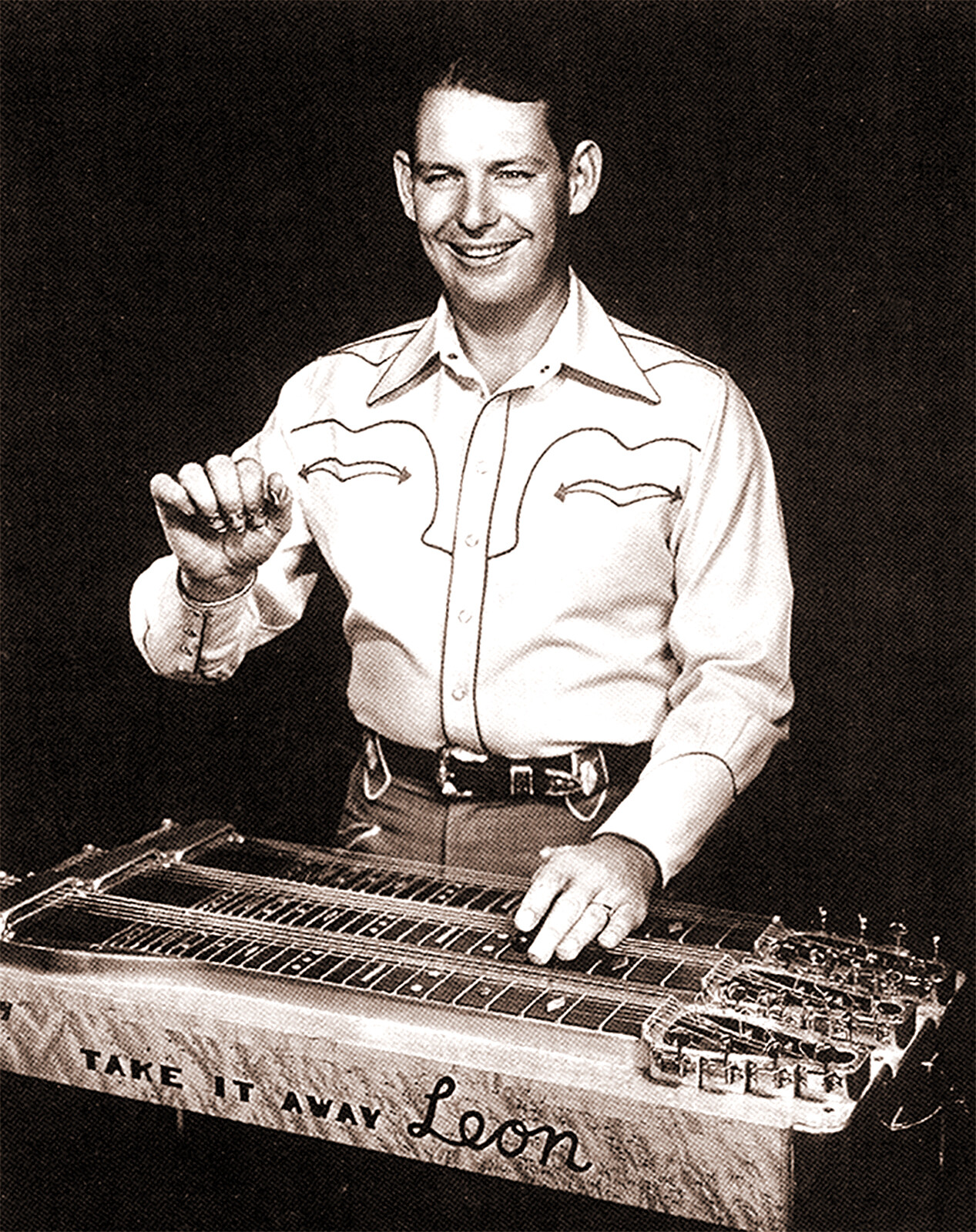 The popularity of Western Swing crosses over to big city listeners and any suggestions that these rurally-based Southwestern outfits are less than first-rate musical ensembles is easily debunked. Skilled and sophisticated with deep Jazz influences, most of the professional Western Swing orchestras are equal to their urban peers.
In 1998 Bobby characterized Leon's orchestra as "modern" to author Jean A. Boyd in The Jazz of the Southwest:
He had an appreciation for better chords and good taste. I just loved his idea of what good music is . . . We had a saxophone and a trumpet and a couple of fiddles, and we'd each get some good notes to play and do it right with Leon, and it sounded like a big band. When you've got a real driving beat going, the people adored it.
I taught myself how to orchestrate and how to write. . . From my formal education as a violinist I carried it three steps further and learned about harmony and theory and instrumentation and voicing and things like that, so that I wrote a couple of albums for Leon McAuliffe.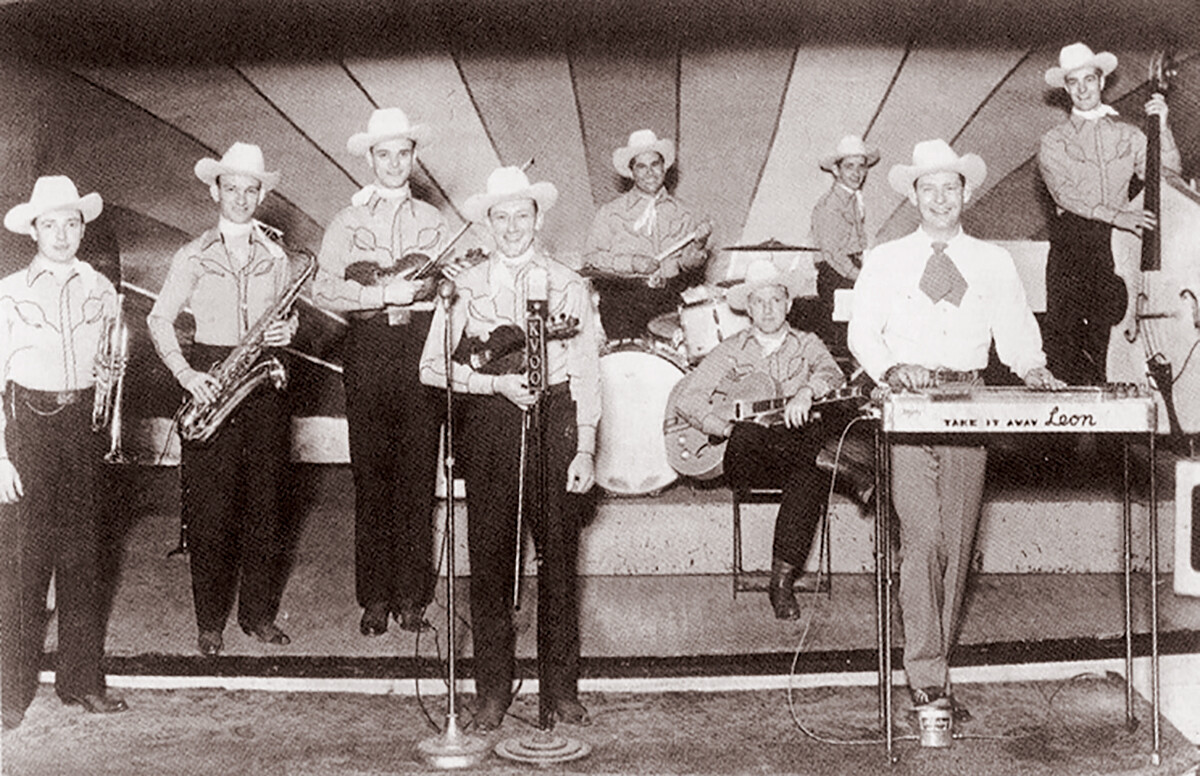 McPeters quotes McAuliffe, extolling Bruce's charisma and hit-the-mark professionalism:
Leon McAuliffe remarked to me about Bobby's ever-readiness, enthusiasm and stage presence: "When Bobby was on my band we called him 'Bouncin' Bobby Bruce because he never walked to the microphone, he always bounced up to it with his fiddle!  He was always ready to play. He can make anything swing!"
Bobby described a demanding daily schedule of radio appearances, dances, "and sometimes we'd do rodeos."
Radio, the Road and Rodeos:
When I was with Leon McAuliffe out of Tulsa we [broadcast] out of . . . the Philtower Building I believe was the tallest one downtown, thirteen stories high. We used to do a daily radio show from there, and then jump in the bus, and then go out to Podunk somewhere to play a dance.
When we worked rodeos, they used to have the bandstand lined with chicken wire. That was to stop the bottles and the tables and chairs from comin' in and hurtin' your instrument, ya' know. The band started at nine, and the fight started at five after.
By the early 1950s Bobby is weary of Tulsa and the grind of touring; he's ready to settle down and start a family. In a fitting coda to his Western Swing years, upon return to California in 1953 he performs with Bob Wills and his Texas Playboys for six months of daily radio broadcasts.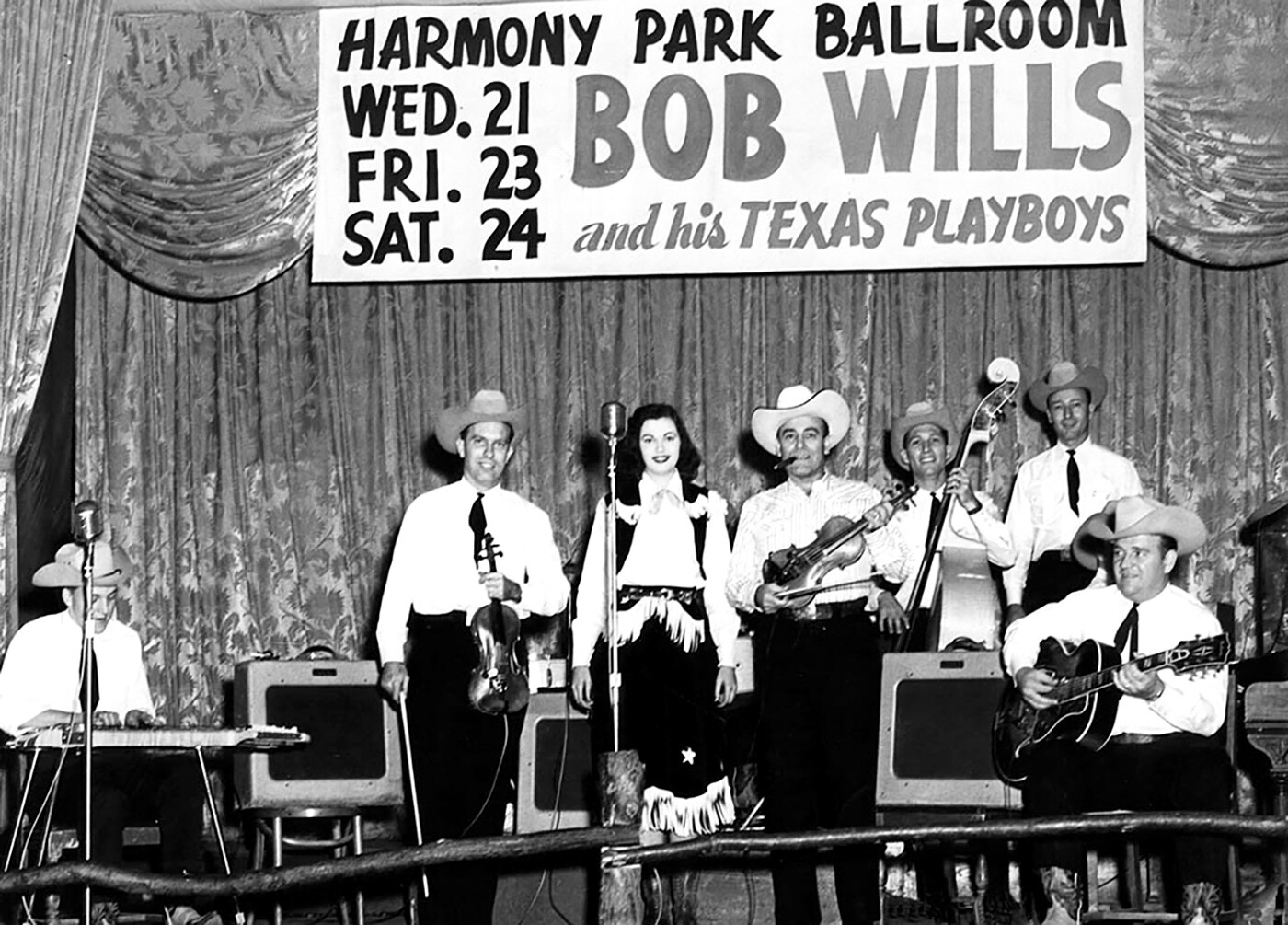 The Cowboys of Hollywood
Moving permanently to Los Angeles, Bobby Bruce seeks less peripatetic work, better pay and a chance to earn performance royalties. Launching a freelance career, he branches out to Hollywood while continuing to work for some of the most successful Western Swing impresarios on the West Coast: Spade Cooley, Tex Williams and Jimmy Wakely. It's Wakely who prompts Lawrence Welk to hire Bobby, unheard.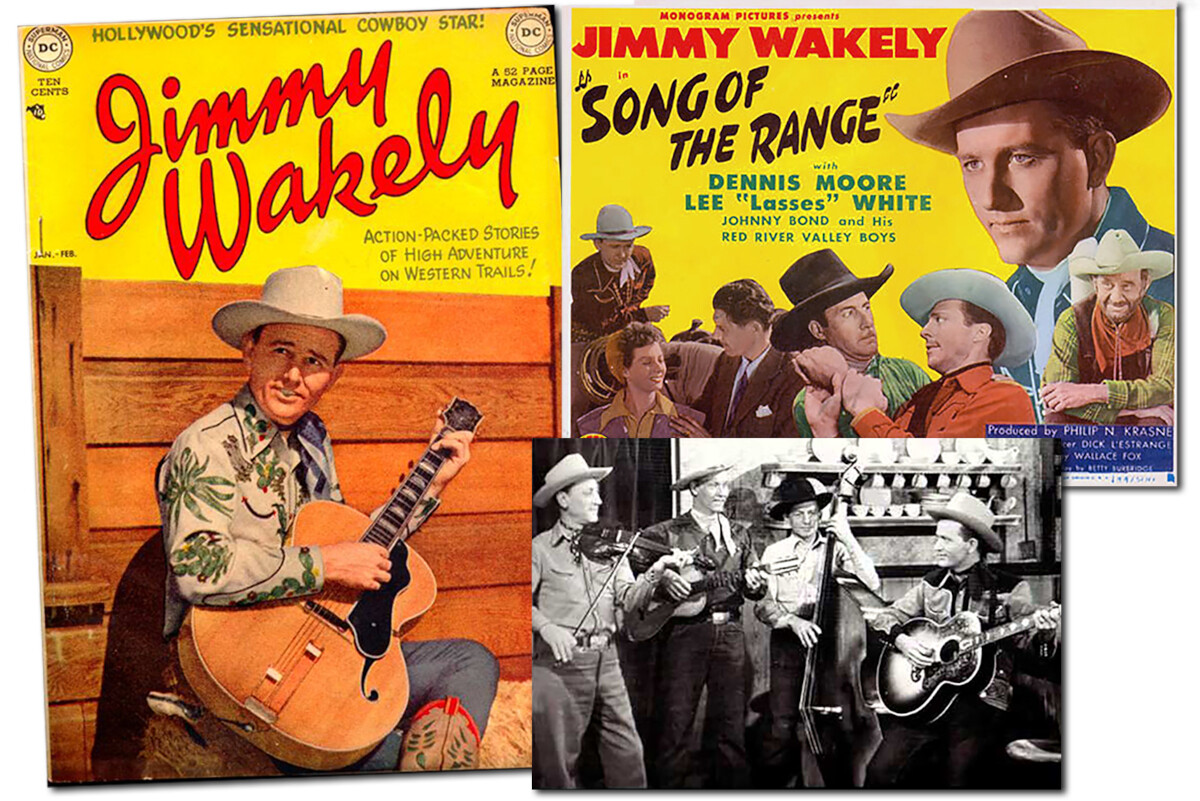 Jimmy Wakely:
We had a CBS radio show every week. It was a half hour show. As a matter of fact, we had a guitarist by the name of Barney Kessel. We had a pianist by the name of Tall Paul Smith. Paul Smith was a fabulous accompanist for Ella Fitzgerald. We used to go up the West Coast, all up into Washington, Oregon and places like that. Had a good steel guitar player by the name of Noel Boggs. He was beautiful.
Spade Cooley:
Spade Cooley had big show. He had about six or seven fiddles. They had horns. It was very good. They'd take a hoedown and make a little jazz thing out of it. It swung like a son-of-a-gun. Spade was a swinger [musically]. But the trouble with him was, he was an Indian [native American] and he cannot drink. That's how he got in trouble with his wife. He was drunk, and he killed his wife.
Hollywood, TV, Cartoons and Movies
Bobby is soon very successful working in film music, TV and Hollywood, sustaining a career for more than fifty years. He's heard and at times seen on major television series: Colombo, Bewitched, Little House on the Prairie, Barbara Mandrell, Ray Anthony, Green Acres, Highway to Heaven, Roseanne and occasionally featured on The Lawrence Welk Show. Working for the Hanna-Barbera animation studio, he provides comical music cues, soundtracks and fiddle-based sound-effects for hundreds of cartoons, including Huckleberry Hound, The Flintstones, The Jetsons, The Yogi Bear Show and The Smurfs.
For the 1972 movie Jeremiah Johnson featuring Robert Redford, he draws from early American fiddle traditions, evoking the primitive frontier setting. On the soundtrack of Funny Girl, he plays the vintage violin parts.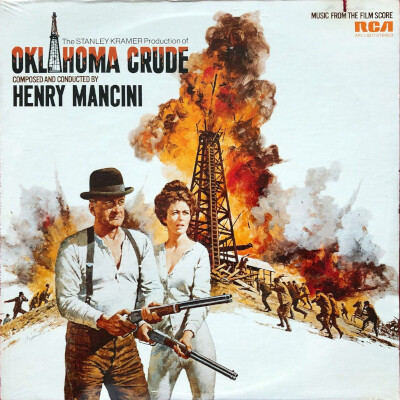 Mr. Bruce becomes an associate of movie composer Henry Mancini (1924-1994) working on soundtracks for numerous films including The Pink Panther series. Together they create an Oscar-winning score for the 1973 motion picture, Oklahoma Crude.
Interviewed in 2014 for the National Fiddle Hall of Fame by Rebecca Holden, Bobby told of a huge promotional event in Norman, Oklahoma for the movie premier. He was featured in a televised broadcast from a massive civic celebration and football championship, Oklahoma U versus Nebraska:
All the notables are there, and they had built a miniature derrick. And Henry [Mancini] stood up on top of that oil derrick and conducted a, maybe, 125-piece [wind] band. They're blowing their butts off, and one lousy fiddle. And I played "Oklahoma Crude" at the half-time for OU. It came out real good.
In cooperation with Quincy Jones (b. 1933) Bobby contributes to the soundtrack of the 1977 television miniseries Roots, garnering an Emmy award. Among other tasks, he writes and performs music for the character Ole Fiddler, played by actor Lou Gossett, Jr. whom he coaches for visual authenticity.
Everybody Loves Bobby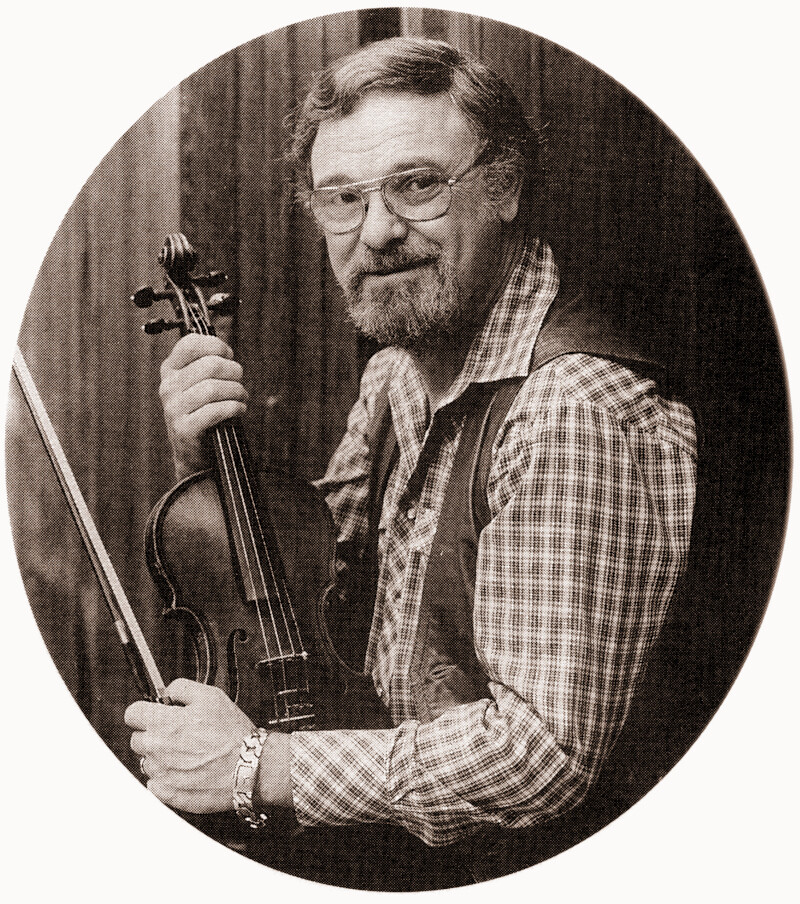 Meanwhile, Bobby Bruce becomes the go-to fiddler for the L.A. music studios. He's hired for hundreds of recording sessions accompanying icons of American entertainment. Attesting to his creative spirit is an extraordinary roster of his legendary musical employers and associates.
Through the decades he recorded with: Asleep at the Wheel, Chet Atkins, Elvin Bishop, The Carpenters, Johnny Cash, Leonard Cohen, Commander Cody, Ry Cooder, Duane Eddy, Herb Ellis, Everly Brothers, Lefty Frizzell, Charlie Haden, Rickie Lee Jones, Maddox Brothers and Rose, Dean Martin, Willie Nelson, Randy Newman, Harry Nilsson, Dolly Parton, Al Stewart and Jimmy Witherspoon.
Fiddler Emeritus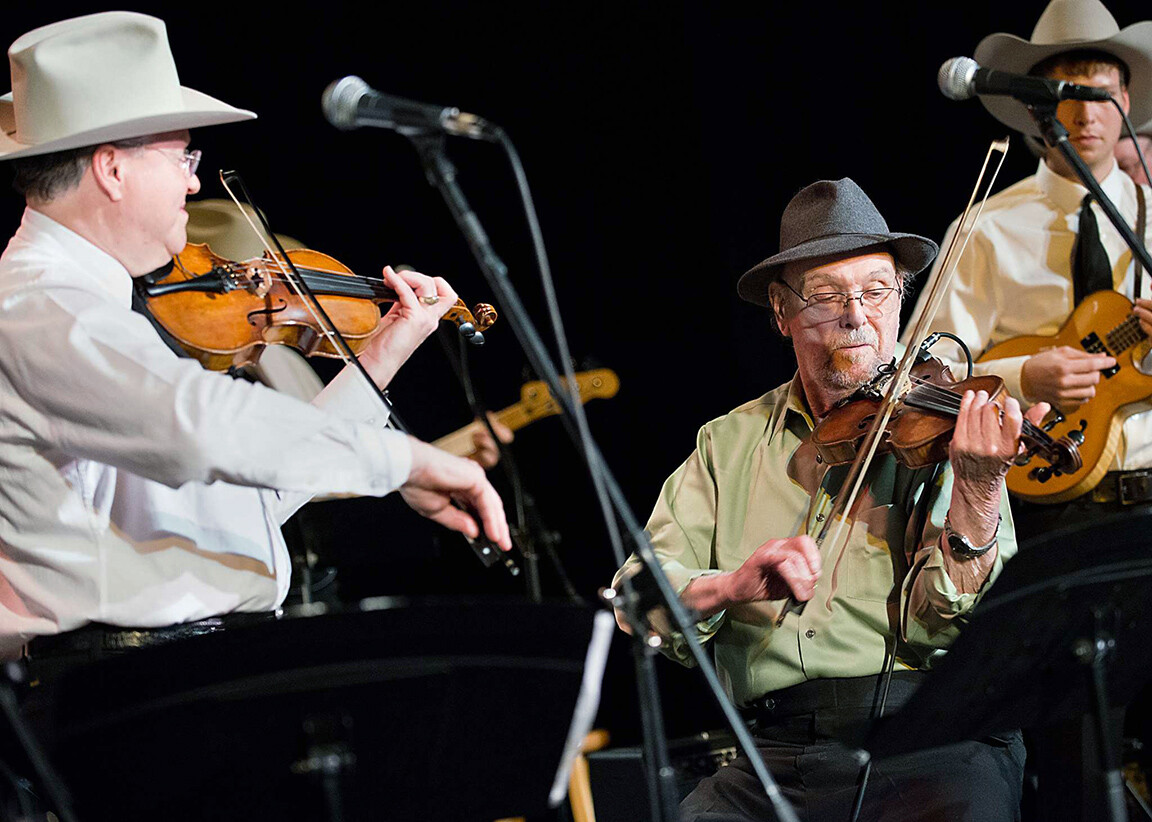 Bobby gradually retired from professional music but continued gigging, jamming and sitting-in whenever he could. His path crossed mine in 2016 after he'd played with my brother. Sensing a good story, Dan set up the interview quoted above and multi-generational jam session heard below.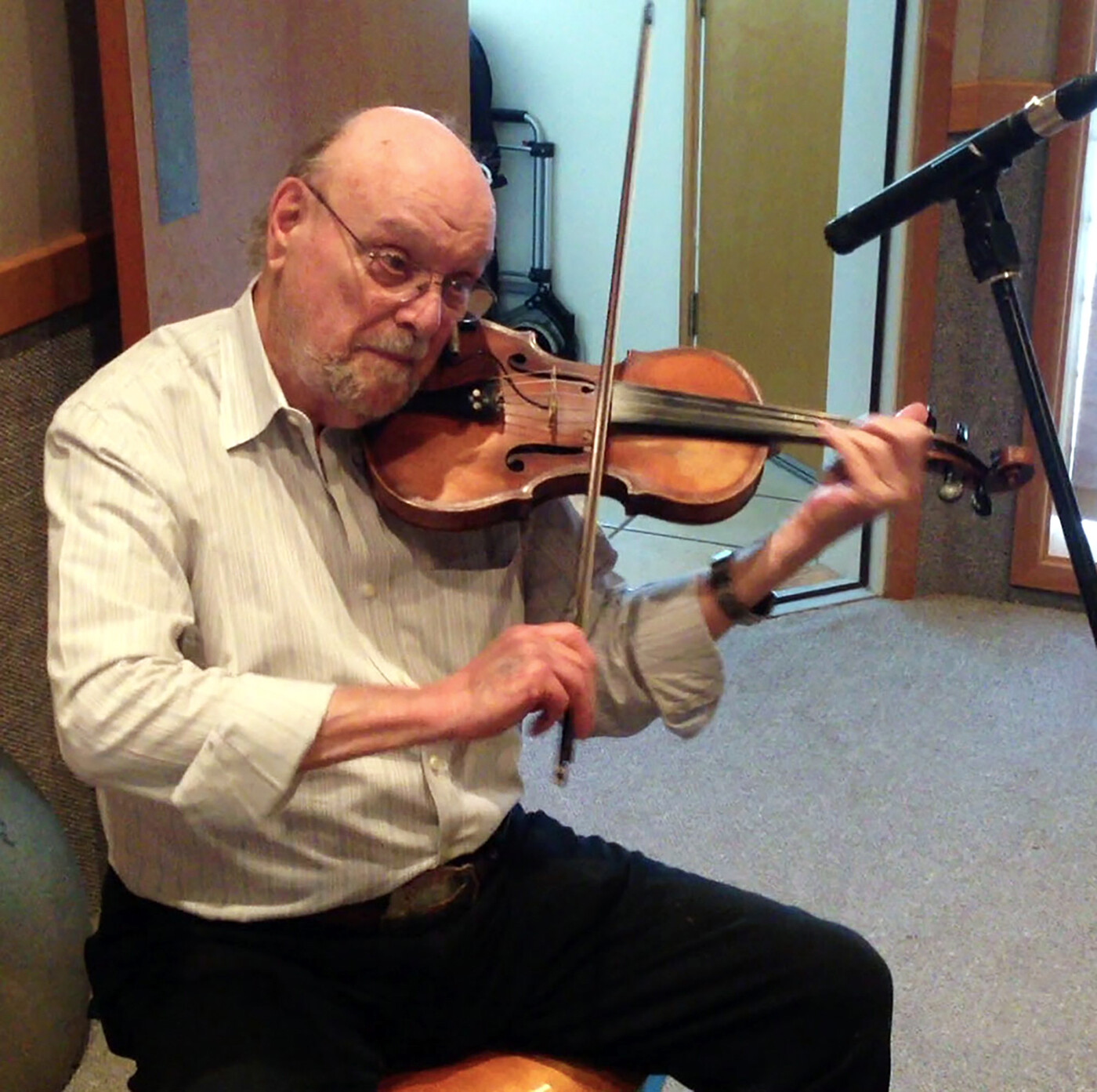 So, it turns out that most of us have been listening to Bobby Bruce unbeknownst for most of our lives in cartoons, television, movies and popular music. His fearless adaptability and boundless versatility honed him to a multi-functional Swiss Army knife of the violin. His sparkling personal flair brought a distinctive lilt to any recording session, movie or cartoon soundtrack, Jazz, Rock, Pop or Western Swing band.
The Music of Bobby Bruce
Luke Wills and his Rhythm Busters, 1947:
Louisiana Blues  (aka Big Beaver) Bobby is in the fiddle duo.
Is It True What They Say  "Mr. Bobby Bruce" is called out at 2:05.
Leon McAuliffe and his Western Swing Band, KVOO Radio, 1949-50:
Tulsa Straight Ahead, Bear Family, BCD 16987. Arranged by Bruce.
Twin Fiddle Rag (co-composed by Bruce) 
Oklahoma Crude (main theme) – Mancini and Bruce, 1973. 
Bobby Bruce: Jazz Six Pack, 2009
His rendition of "Little Girl" was featured in the 1973 movie, The Sting. He produced and arranged this CD.
Bobby Bruce – Impromptu Jam, Los Angeles, August 2016
This multi-generational combo might have been Bobby's last recorded session:
Bobby Bruce (violin, age 90 years)
Jordan Reifkind (guitar, age 16 years)
Dan Radlauer (bass, age 59 years)
Ruben Radlauer (drums, age 20 years)
Sunny Side of the Street – VIDEO 
Learn more at the Jazz Rhythm Bobby Bruce page. 
Thanks, and Sources:
Thanks to Bobby's extended family for background, photos and corroboration. Great thanks to Buddy McPeters for his expertise, informed research and detailed narrative of Bruce's Western Swing years. Thanks to Dan Radlauer for assistance and inspiration.
Bobby Bruce was interviewed by Dave Radlauer in Los Angeles (2016)
The Jazz of the Southwest, Jean A. Boyd, University of Texas Press, Austin (1998)
Tulsa Straight Ahead, Bear Family, BCD 16987 (2009)
Interview at the National Fiddler Hall of Fame by Rebecca Holden (2014)
Final Note: Bobby Bruce, AFM Local 47 website (2018)