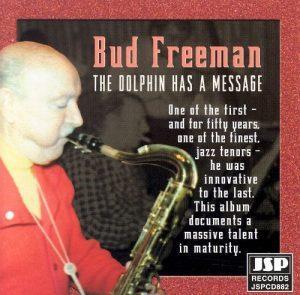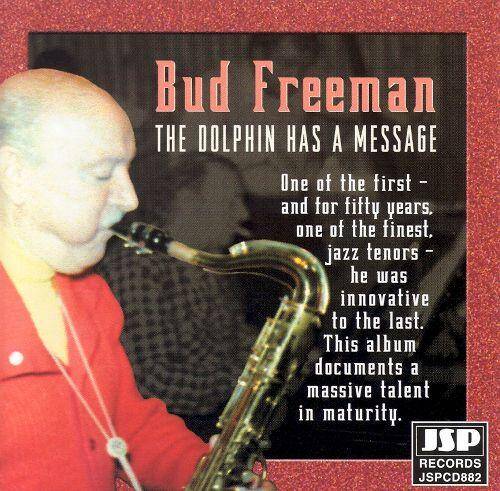 Bud Freeman (1906-91) was one of the greatest tenor-saxophonists of all time. When he emerged in the late 1920s, his only competition on tenor was Coleman Hawkins. Freeman, who was an early inspiration for both Lester Young and Eddie Miller, played freewheeling jazz and swing standards in his own sound and swinging style throughout his long career.
In 1980 when he recorded The Dolphin Has A Message, Freeman was 74 and near the end of his career which was largely over after 1983. However, as is obvious throughout this often overlooked set, Freeman was in inspired form for the project. Joined by pianist Brian Lemon, bassist Len Skeat, and drummer John Richardson, Freeman plays nine standards and three originals with enthusiasm, a strong drive, and lots of fresh ideas.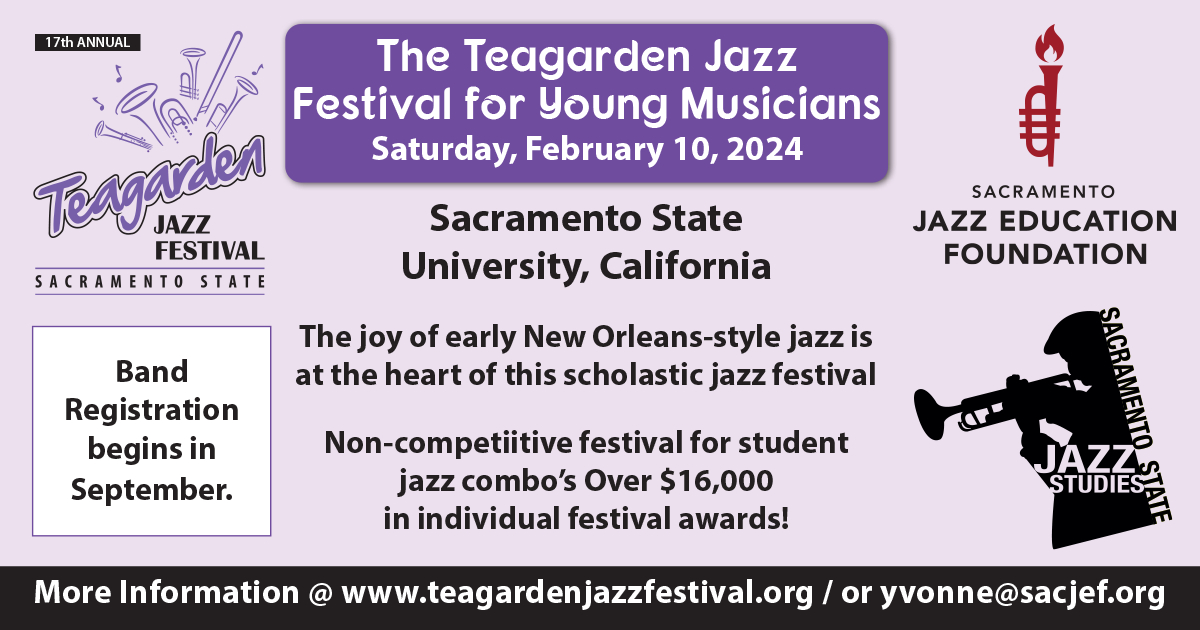 In 1945 Freeman had recorded the first tenor-sax/drums duet in jazz history, performing "The Atomic Era" with Ray McKinley. On the 1980 album, the catchy title cut was the second and final time that he was heard in that setting. Freeman also performs a duet apiece with bassist Skeat (a classic "Don't Blame Me" during which he adds an appealing riff to the melody that fits perfectly) and pianist Lemon, uplifts such unpromising material as "On A Clear Day" and "Satin Doll," digs into a few vintage ballads, and tears through "Somebody Stole My Gal."
Even collectors who have a couple dozen Bud Freeman albums will want to discover this late-period gem.
The Dolphin Has A Message (JSP 882, 12 selections, TT = 43:43)