Before fading memory erases these special events…
Although last week's Bunny Berigan Jazz Jubilee in Fox Lake, Wisconsin was announced as the last one, it provided some stellar music.   Bob Schulz's  5 piece "Frisco Lite" ….augmented with floating All-Star trumpeter, Duke Heitger had it's special moments, along with Steve Lilly's St. Louis Stompers and Jack's Jubilee Big Band…et al.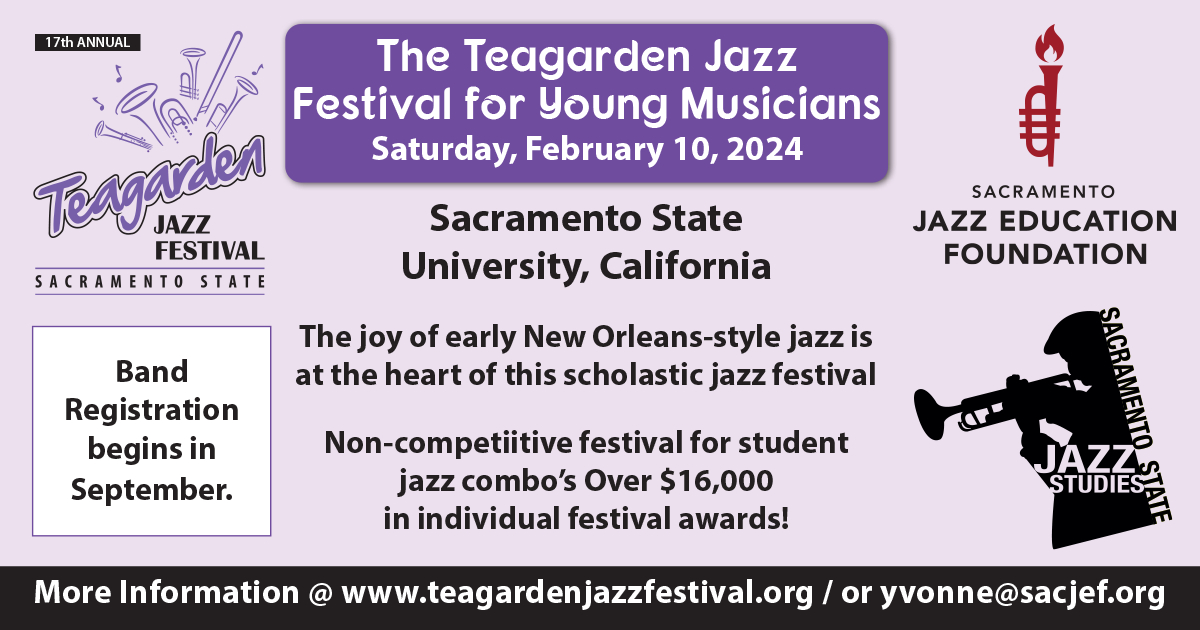 Bunny's daughter had kept the festival going for years and later Julie Flemming was the energy behind its success until declining attendance and reduced sponsorship took its toll.  Earlier in the Spring, a similar fate befell the Capital City Jazz Festival in Madison, which had been firmly directed for many years by Linda Marty Schmitz.  Now Phil Pospychala's annual
Tribute to Bix
in Racine in March remains Wisconsin's only trad jazz festival.
Here's a video of the last song played at the festival. Tom Bartlett can be seen on the far right of these videos.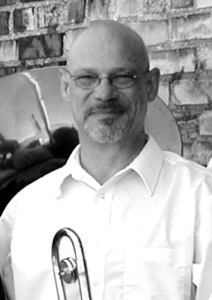 ---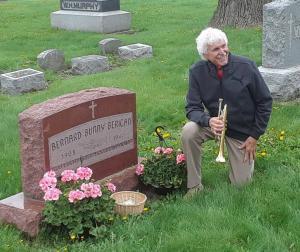 Photos:  Bob Schulz at Bunny Berigan's gravesite.  Top: Bob Schulz's "Frisco Lite" with Kim Cusack, clr., Bob Schulz, cnt, Duke Heitger, guest tpt,. Tom Bartlett, tbn, Mike Walbridge, tba, Scott Anthony, bjo.