Canadian guitarist and banjo player Warren Stirtzinger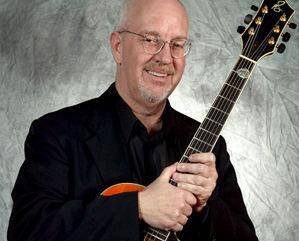 Canadian guitarist and banjo player Warren Stirtzinger died Dec. 4, 2016, in St. Catharines, Ontario. He was 65 years old.
Stirtzinger was a member of the Ray Skalski's Jambalaya Jazz Band, the Original River Dogs and the Bar-room Buzzards, with whom he recorded a CD, Little Band Plays the Big Bands (2002).
Stirtzinger has been a full-time musician since graduating from Brock University in 1977. He worked in a variety of groups in the Niagara and Buffalo areas including the John Sherwood Trio, the Bill Stevens Dixieland Band and the Niagara College Jazz Band. Performance credits include appearances with trumpeter Guido Basso, vibist Peter Appleyard, and guitar legend Mundell Lowe.
The Warren Stirtzinger Duo performed at the 2015 Niagara Jazz Festival, at Stratus Vineyards in Niagara-on-the-Lake. He was also a member of the Stringed Edition Guitar Ensemble of Western New York.
Ray Skalski, the Buffalo-based trombonist and bandleader, said Stritzinger was "a consummate musician in every way and a great human being. It was always a pleasure to work with him on the bandstand, and to know him as a friend off the bandstand since the mid-1980s. Warren was excellent at empathetic and swinging ensemble work as well as being a fabulous soloist. He was truly talented."
Donations in Stirtzinger's memory are being accepted by the Canadian Cancer Society. – R.T.
---
Online Only
For Online Only Access without delivery of the print paper sign up below.
Subscription Options
---
Print Edition
 If you'd like the PRINT EDITION, (12 monthly issues) use the following PayPal link. After your payment is complete you will be allowed to create an online account. You will receive the next mailed copy, usually shipping around the 22nd of the month. See a PDF Sample Here.