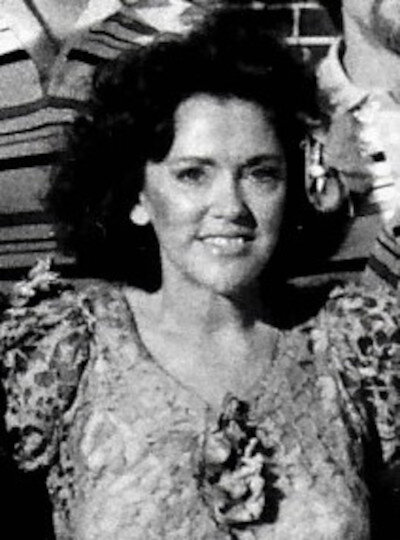 Carol Leigh Whitman passed away on December 22, 2020 at age 86 in her home in Ansonia, CT. For the past nine years she suffered from dementia, but life-threatening complications did not occur until a few days before her demise. She was born Carol Ann Karney (a true 'Christmas Carol') on December 25, 1933 to Charles and Margaret (Jerro) Karney in Redwood City, CA. The 1930's were the era of the Great Depression and Carol, her sister and two brothers grew up experiencing that hardship.
Carol loved people, animals and the environment, but she had a special place in her heart for music. In 1953 she married her first husband James Leigh, author and traditional jazz trombonist. With Jim she enjoyed further exposure to jazz and enhanced her understanding of the music they loved. This grounding led her to launch a career as a jazz and blues vocalist. Living near San Francisco, Carol was surrounded by the West Coast revival of New Orleans music, including Turk Murphy, Bob Scobey, her husband and many others.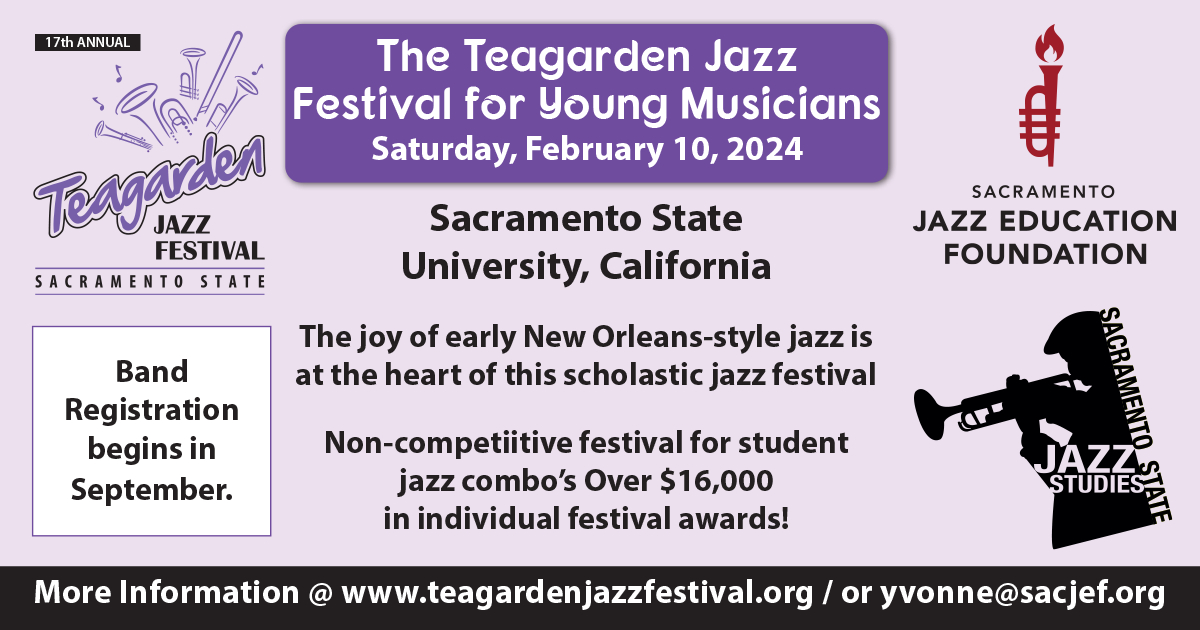 Carol's first full-time job as a vocalist was in San Francisco at a roaring 20's club called the Hotsy Totsy, 1961-1962. She sang mainly in the San Francisco area for the next decade, finishing that time period at the Pier 23 Café, 1968-1971. Carol then left the San Francisco area for good, taking her own trio on the road to Holiday Inns across the country in 1972. The trio broke up near Chicago and Carol went to work singing at Chicago's Gaslight Club in 1973.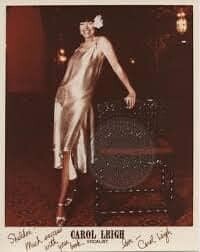 It was at the Gaslight Club she met Russ Whitman, clarinetist and saxophonist, who also played there.  He introduced her to the Original Salty Dogs Jazz Band because the 'Dogs' shared Carol's fondness for New Orleans music. The Dogs took her on as a member and their vocalist for over 35 years. Working with the Dogs gave Carol the opportunity to appear in original vintage clothes. She chose to sing the songs and wear the clothes of the 'jazz age' (1920-1930's). The band worked club dates and festivals, but not steadily. So, in 1974, Carol again formed her own trio with bassist Truck Parham to work at the Inkwell, a lounge near the offices of major Chicago newspaper publishers.
In Chicago in 1975 Carol made the first of many recordings with the Salty Dogs for the GHB-Jazzology label. During these Chicago years she branched out to work with other bands: the Johnny Farren Jazz Band of Chicago, the Climax Jazz Band of Toronto, Canada, and the Hall Brothers Jazz Band of Mendota, MN. Those Chicago years ended in 1977 when she and Russ Whitman were married and moved to Syracuse, NY, where her new husband was employed as a research associate in physics at Syracuse University.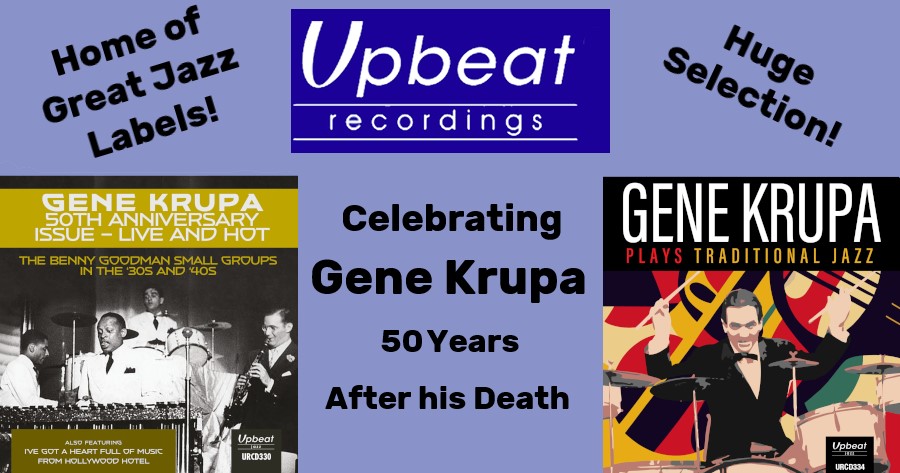 Although still working occasionally with the Dogs, it did not take Carol long to find another jazz band to welcome her. Jack Maheu's Salt City Six made her their vocalist while she lived in Syracuse, mainly working there and in Rochester. Then, in 1979, her husband's day gig took them to New Jersey nearer to the 'Big Apple', New York City, where her career began to find its way across the Atlantic and Pacific Oceans.
In 1981 she was invited to perform in Sweden, where she later returned to do a mini-tour with Wild Bill Davison's All Stars, 1984.  The New Orleans Rascals of Osaka invited Carol to Japan in 1982. As she had found with the Dogs, New Orleans music formed a bond for her with the Rascals that was enhanced by a lasting and loving friendship with the band and its fans. From 1982 to 1999 (interrupted by the devastating Kobe earthquake of 1995) Carol returned to Japan once or twice a year to sing with the Rascals and other Japanese bands. The Rascals celebrated their 40th anniversary as a band in 2001, joined by many international musician friends who included both her first and second husbands.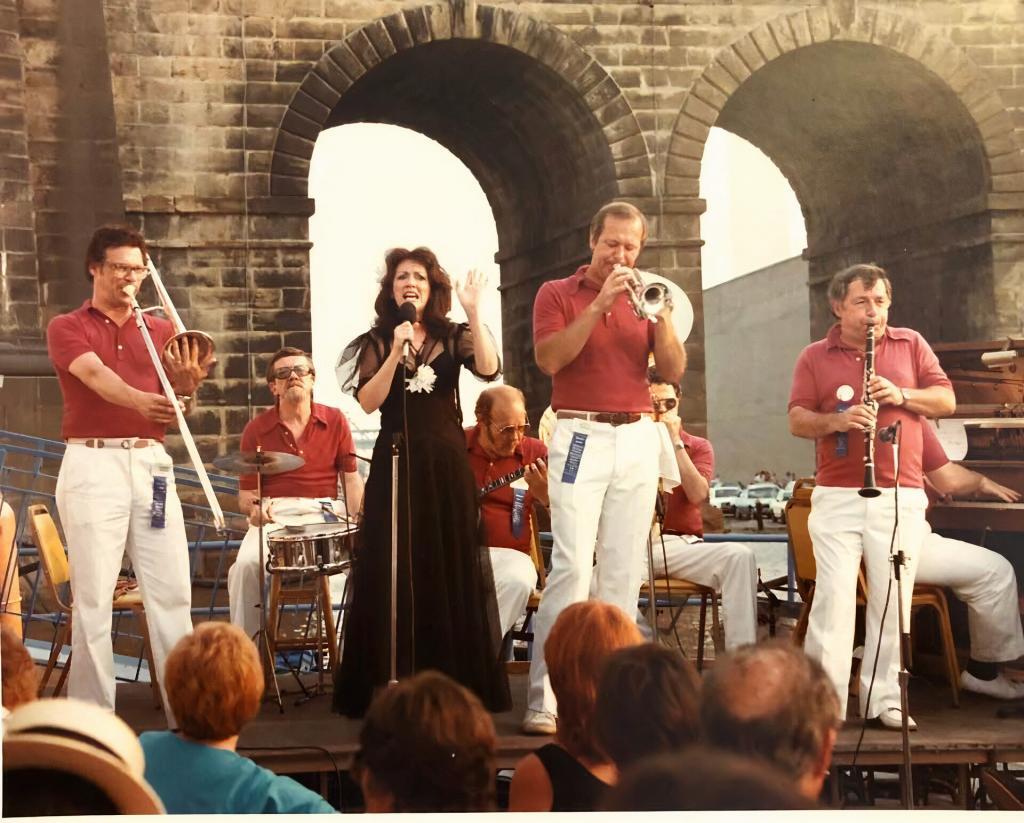 In between trips to Japan and local Salty Dog appearances, Carol began singing in England and France with some regularity. A combined trip occurred in 1990, to England, then France. During several years that followed, English band leader and pianist Neville Dickie acted as both agent and host for Carol. He arranged trips to England for Carol coincident with sequences of gigs for his band in the 1990's. Two recording sessions took place during these trips, one under Carol's name, backed by a group that included Neville and Swedish trumpeter Bent Persson. The other session took place in Sweden with the Swedish band, Kustbandet, led by Jens Lindgren, in which Bent played and wrote arrangements.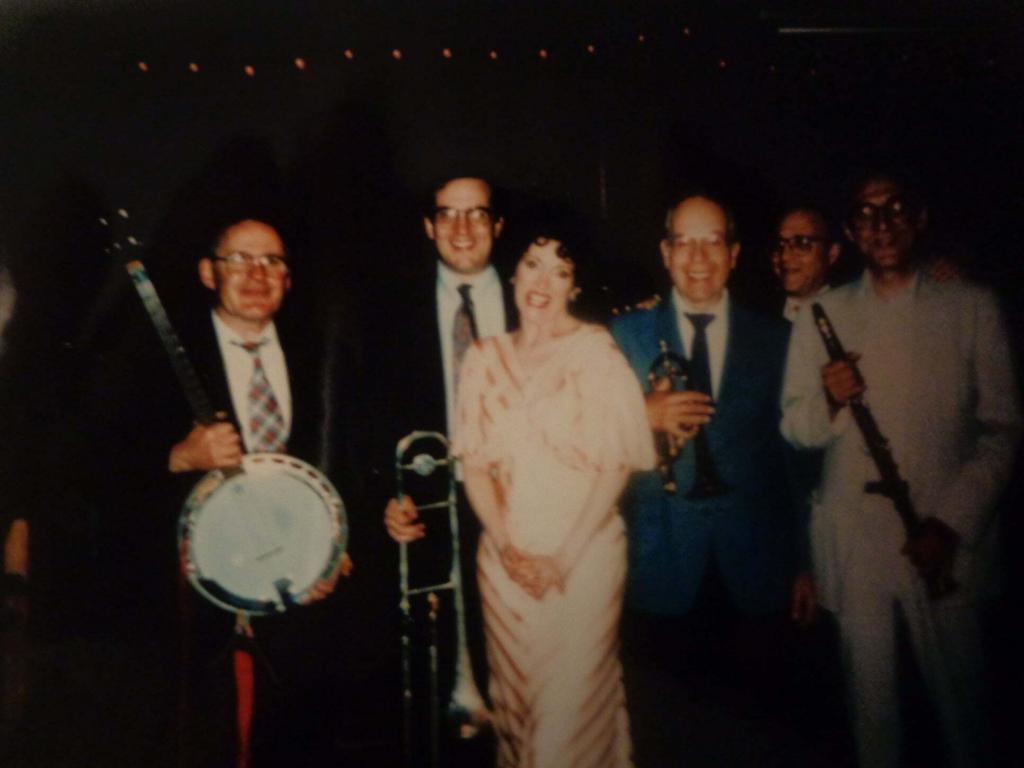 The second leg of that 1990 trip was to France which also went well, leading to many more such trips as Carol began a decade of working with the Dumoustier Stompers. The band played many concerts and festivals during that time and quite often were able to arrange for Carol to appear with them. The festivals included Montauban, one in Nice (George Wein's festival), one in Ascona, Switzerland, ("New Orleans Music") and one in Edinburgh, Scotland. The Dumoustier Stompers also issued recordings of Carol singing with the band.
There were other countries Carol added to her list of appearances during the 1990's. She sang in Molde, Norway in 1991 with the Norwegian Rhythm Kings and as a soloist at the Breda, Holland, Jazz Festival in 1995. In 1996 she toured and recorded in Australia, sponsored by Bob Barnard. Through all this and the first 10 years of the 21st Century, she still remained a Salty Dog and continued to perform with them.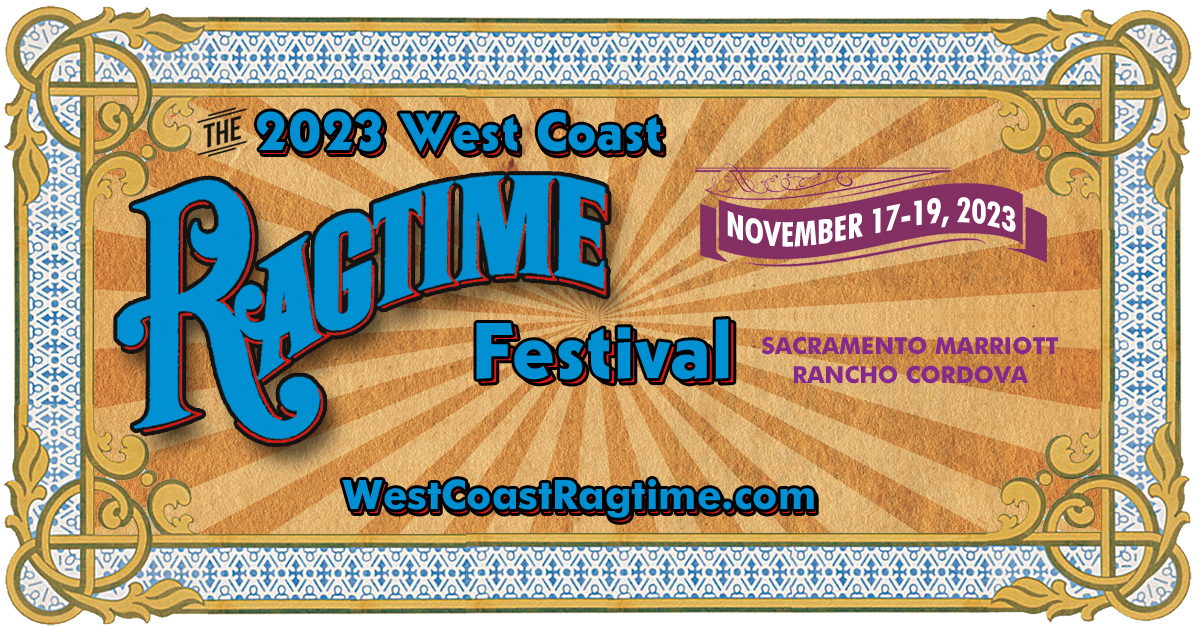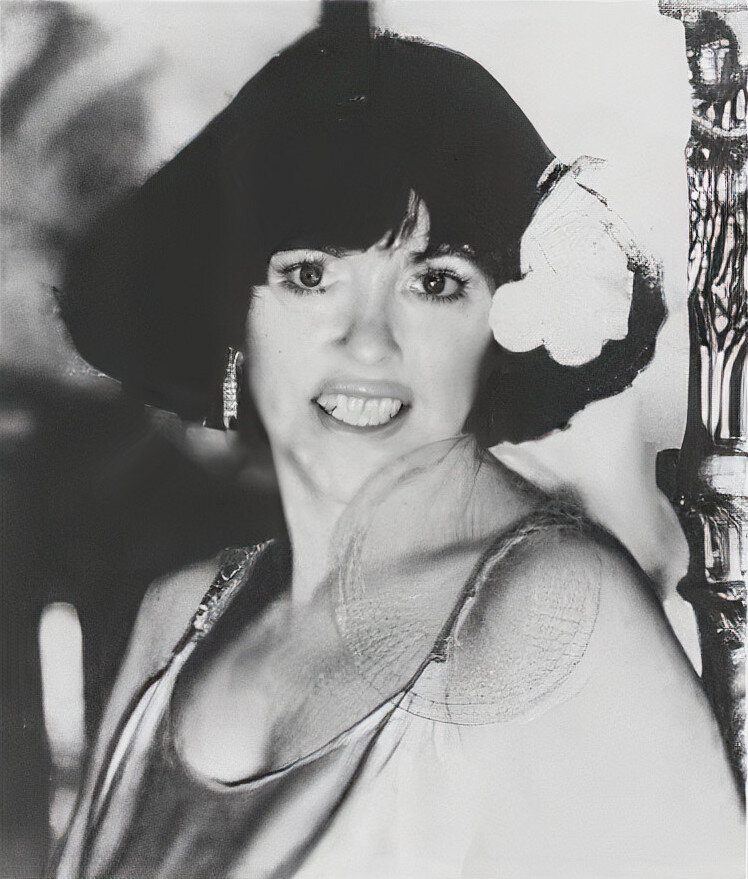 Carol was predeceased by her sister, Patricia Hamilton, and her brother Charles Karney, Jr. and his wife, Lorraine Karney, and her other brother Stanley Karney and his wife, Elaine Karney. She was also predeceased by her first husband, James Leigh. Donations can be made in Carol's name to two of her favorite charities, the Environmental Defense Fund and the National Wildlife Federation.
Although Carol and I were married for 43 years, during the last 9 of those years the onset of dementia (caused by trauma from a fall) interfered more and more with our opportunity to grow older together, sharing our memories and feelings with one another. The important thing which helps me endure having lost her gradually, and then finally, is the love she showed for me when she was able to do so.  This has assured me that she held those memories and feelings of our years together as dearly as I do.