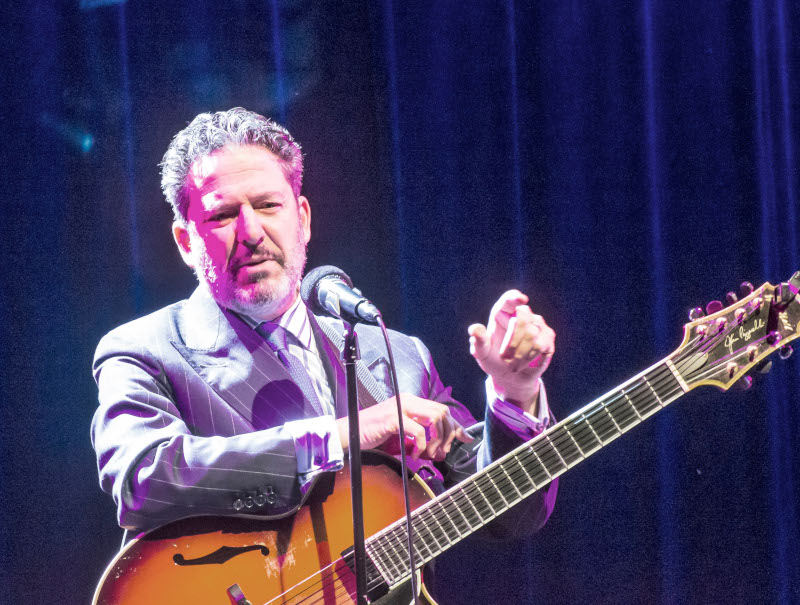 Invoking Lady Day and Frank Sinatra has obvious benefits and risks. While it can attract an audience, it can also invite comparisons. When Catherine Russell and John Pizzarelli recently did their popular show Billie and Blue Eyes at SOPAC in South Orange, NJ, there were only benefits. These are two major artists with successful independent careers, but they occasionally unite for this crowed pleasing evening together. Their format is constant and simple: he first does songs associated with Frank Sinatra, next she joins him to sing songs associated with Billie Holiday. They then finish as an unaccompanied duo.
They never try to mimic the two lost legends. There is no need as they have their own time proven popular styles. Mr. Pizzarelli began the show with his two current excellent sidemen: Isaiah J. Thompson on piano and Mike Karn on bass. Mr. Karn has been with him for some years, but the 20 something Mr. Thompson is a newer addition. He is but the latest in an impressive list of pianists Pizzarelli has selected to showcase his music, and they fit so well they attracted our attention by just augmenting his performances. For about 45 minutes, the three played classics such as "Witchcraft," and "In the Wee Small Hours of the Morning."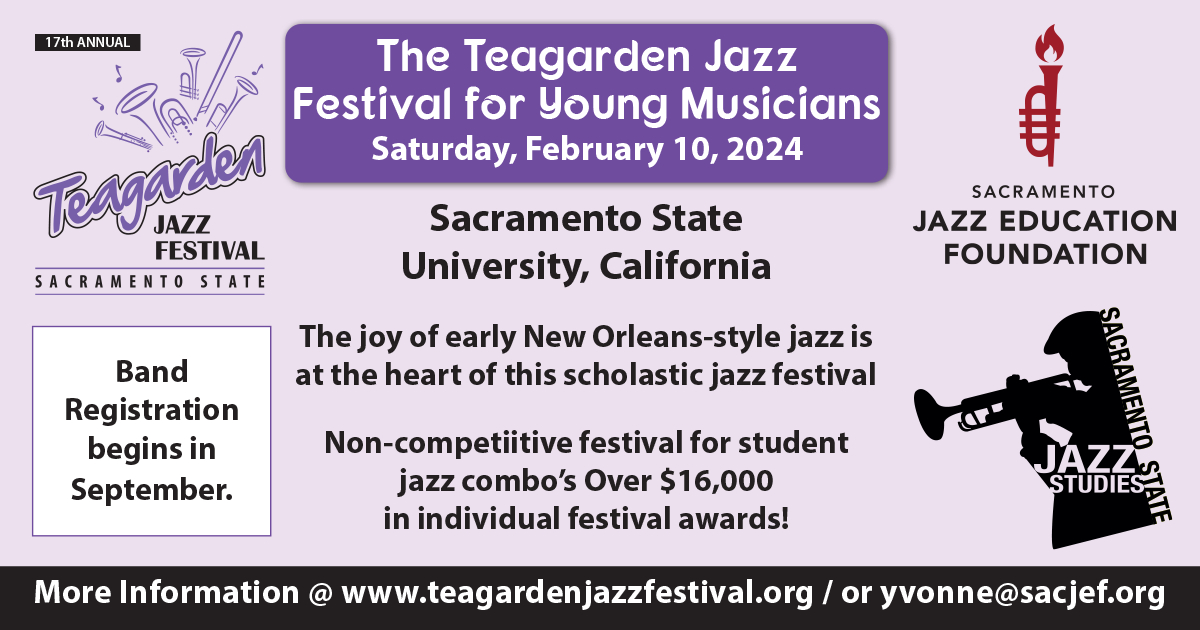 The most intimate and affecting segment was when Pizzarelli, alone on stage, told the background story of both how first Sinatra and then he himself recorded "It's Sunday," the only number Sinatra ever recorded with just a guitarist accompanying him.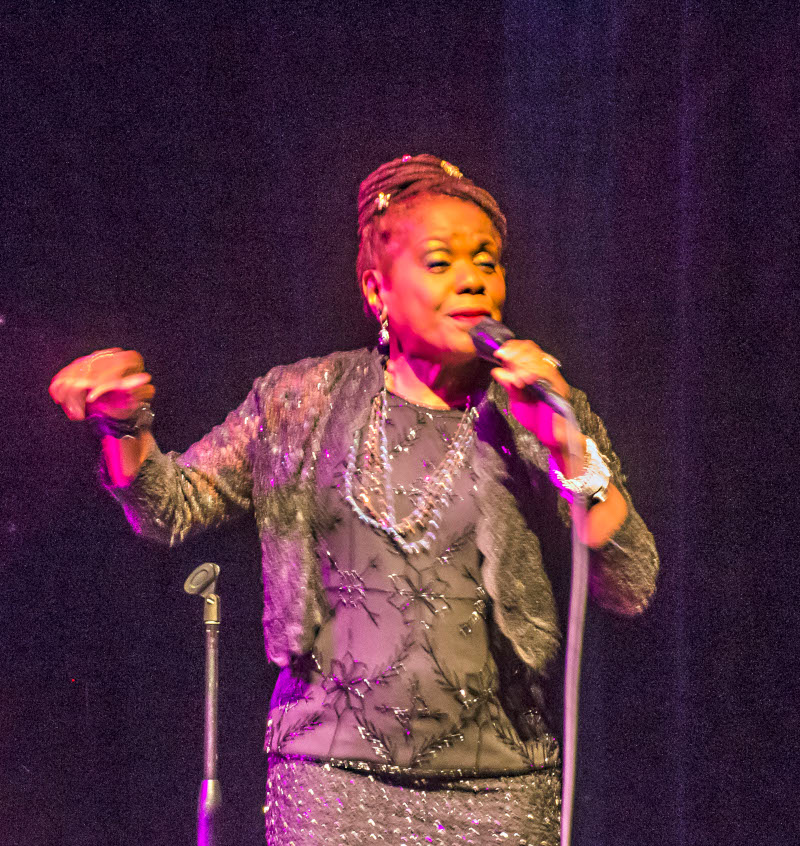 Then Pizzarelli introduced Catherine Russell, and the trio assumed backup duty as she devoted about the same amount of time to Lady Day's catalog, among them were "You Go to My Head," "Ghost of Yesterday," and "Them There Eyes." These are numbers she doesn't usually perform in her own shows. The contrast between the two segments was sharp. She did a straight concert of songs with minimal talking between them. His was a cabaret, in that he frequently told stories about how Sinatra acquired a song, and his humor always makes the vignettes fresh, even if you know the stories. As Russell told me, "He is a lot of fun, a true comedian in the old school sense. He just comes up with things off the top of his head, like I used to see Robin Williams do, and they are always funny. He is a great showman and a great musician. We get along very well."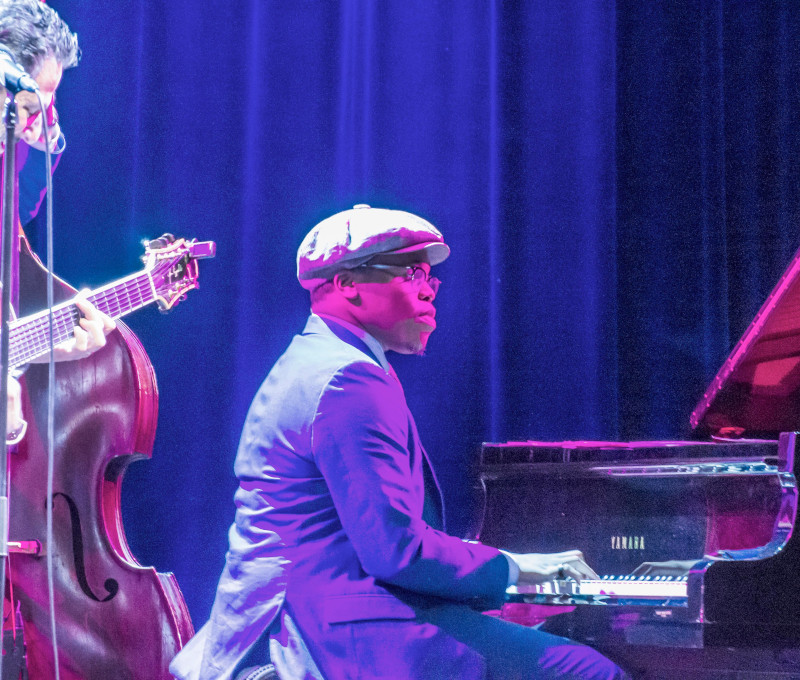 As always, it was a great evening out, and as always, the final high point was the medley the two performed alone together. As Pizzarelli told me, "The just guitar and voice things are always exciting. And there's something special that she has that makes every show just special and fun to play. It's so musical, and everything works so well. I love just hearing her sing, I love playing for her, and I could play it over, and over, and over again." We have seen them do the show several times. They never do the exact same selections, and they are always wonderful, so we go over, and over, and over again.