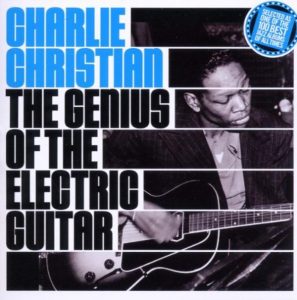 In his short life, Charlie Christian (1916-42) revolutionized the jazz guitar. While he was not the very first electric guitarist (being preceded on records by several others including most notably George Barnes and Eddie Durham), he was the first and most important influence on nearly every jazz guitarist from the 1940-65 period including the later swing players, the bop guitarists, and even Wes Montgomery and George Benson.
Unlike acoustic guitarists, Christian did not have to worry about being heard. He was free to develop ideas that he heard from horn players (particularly Lester Young) and adapt them to the guitar, infusing his solos with his own personality. Christian's phrases, ideas and style would dominate the jazz guitar long after his passing from tuberculosis, up until the beginning of the fusion era of the late 1960s.
Most of Charlie Christian's recordings were made as a member of the Benny Goodman Sextet. The Genius Of The Electric Guitar is a four-CD box set put out in 2002 that has every one of Christian's studio recordings with Goodman including many alternate takes. Dating from 1939-41, Christian is heard alongside Goodman, Lionel Hampton, and several pianists (including Johnny Guarnieri) in the early version of the sextet, and with Goodman, trumpeter Cootie Williams and tenor-saxophonist Georgie Auld in the later group.
The riff-filled music is consistently exciting with the gems including the original version of "Flying Home," "Seven Come Eleven," "Air Mail Special," "Royal Garden Blues," "Benny's Bugle," and "Breakfast Feud." Christian is also heard taking his only three solos with the Goodman big band (including his famous showcase "Solo Flight"), on a Goodman sextet session that also features Lester Young and trumpeter Buck Clayton, on one song with the Metronome All-Stars, an unedited 21-minute jam session, and even 13 false starts and breakdowns with the sextet, the inclusion of which is a little frivolous.
While this is not quite the "complete" Charlie Christian studio recordings (missing are dates with Lionel Hampton, Ida Cox and Edmond Hall), one certainly will not feel cheated by acquiring this attractive box set which also includes a definitive 70-page booklet.
The Genius Of The Electric Guitar (Sony/Legacy C4K 65564, 98 selections, TT = 5:06:05)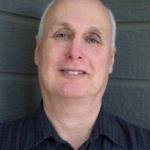 Since 1975 Scott Yanow has been a regular reviewer of albums in many jazz styles. He has written for many jazz and arts magazines, including JazzTimes, Jazziz, Down Beat, Cadence, CODA, and the Los Angeles Jazz Scene, and was the jazz editor for Record Review. He has written an in-depth biography on Dizzy Gillespie for AllMusic.com. He has authored 11 books on jazz, over 900 liner notes for CDs and over 20,000 reviews of jazz recordings.
Yanow was a contributor to and co-editor of the third edition of the All Music Guide to Jazz. He continues to write for Downbeat, Jazziz, the Los Angeles Jazz Scene, the Jazz Rag, the New York City Jazz Record and other publications.