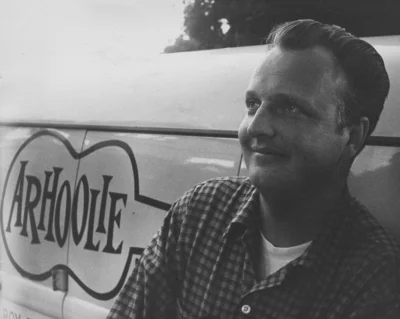 Chris Strachwitz died on May 5th. Born in 1931 in what is now Poland and displaced at the end of WWII his family settled in the United States in 1947. He quickly developed a passionate interest in the vernacular music of America. Crediting the Louis Armstrong movie
New Orleans
with triggering a fascination with jazz, and the radio broadcasts of hillbilly, Rhythm and Blues, and Mexican music that reached him in Carmel, California with broadening his interests as wide as his new country. He began collecting 78s, a lifelong passion.
After college and two years in the army he set out on what would be his life's work. Recording American music. In 1960 he founded Arhoolie Records. His early releases captured some musicians, now titans in their genres genres, who might otherwise have been lost. He traveled the country recording gospel, country, blues, and local styles. The label became especially important in the Berkely folk music scene and released many artists, both new performers and resurected old timers. Arhoolie was especially important in recording both electric and country blues forms. In addition to new recordings he created sister labels to release material from 78 RPM records that had never been on vinyl.
As time went on Arhoolie helped to popularize cajun and zydeco music, and bring Mexican folk styles to a boader audience. His massive collection of Latino music on 78 is now available online as the Frontera Collection at UCLA. He assured his legacy by arranging for Arhoolie to become part of Smithsonian Folkways in 2016.