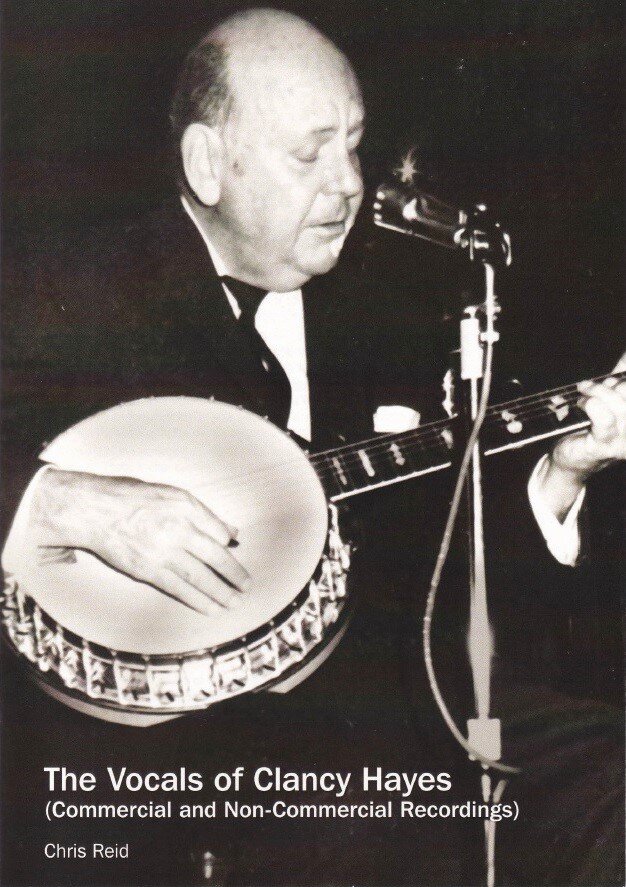 Chris Reid, of London, England, has compiled a discography of the vocal recordings of beloved banjoist and singer Clancy Hayes. Hayes notably performed with Bob Scobey's Frisco Band and Lu Watters' Yerba Buena Jazz Band during the Jazz Revival of the 1940s and beyond. Mr. Reid has made a limited number of physical copies of this beautifully-printed reference work available to readers in the US at a nominal cost via The Syncopated Times.
Mr. Reid states in the preface of the discography, "The purpose of this document is to ensure a complete reference of Clancy's vocal output, for the benefit of us and for Jazz fans of the future. It details all of Clancy's commercially issued and non-commercial vocal recordings; that is until the happy day when more turn up."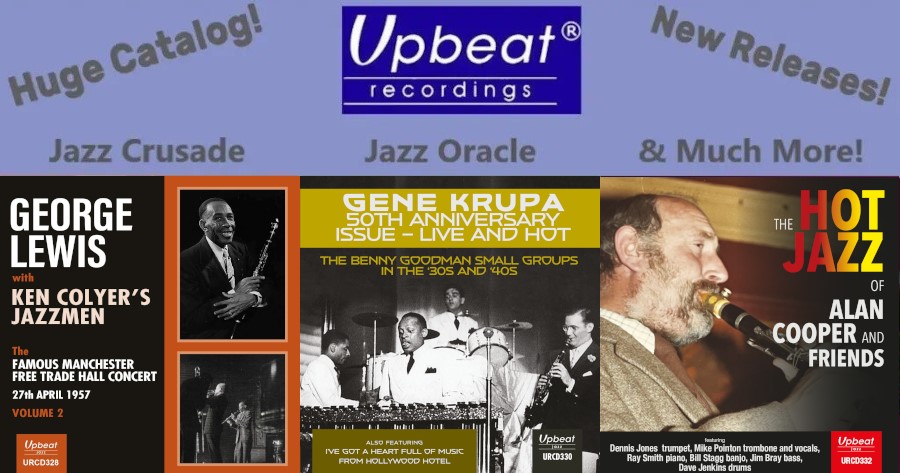 For compiling a list of Clancy Hayes' non-commercial recordings, much use was made of the San Francisco Traditional Jazz Foundation collection at Stanford University. (Hal Smith's article in the March 2020 issue of The Syncopated Times details the creation of the SFTJF collection.)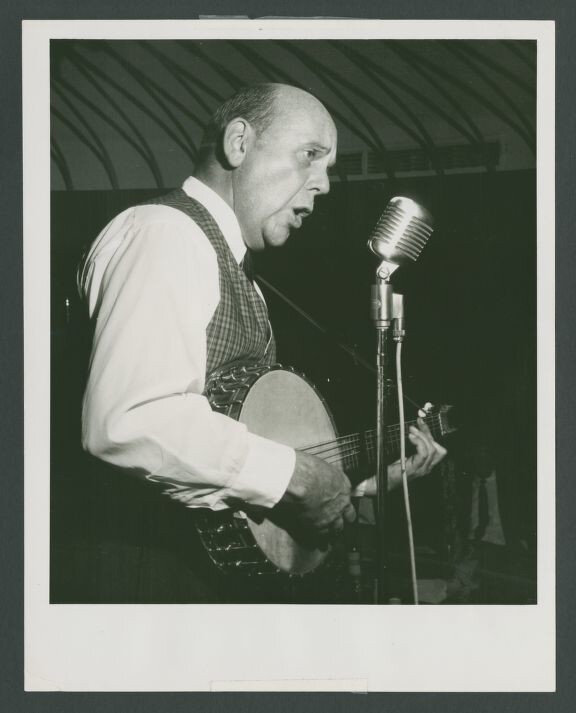 The discography is being released in connection with the research of Syncopated Times writer Dave Radlauer, who has produced a series of radio shows on the career of Clancy Hayes, available for listening at jazzhotbigstep.com.
The volume is dedicated to the memory of jazz enthusiast Sam Linschooten, who was part of the Bob Scobey Society – Holland in the 1970s, and a close friend of the author.
The Vocals of Clancy Hayes (Commercial and Non-Commercial Recordings) is 40 pages long, approximately 5 7/8 by 8 3/8 inches, and is available for $15 postpaid from The Syncopated Times. Payment may be made by check, payable to:
The Syncopated Times
1809 Whitesboro St.
Utica, NY 13502
Or by PayPal at paypal.me/syncopatedtimes. (Please specify "Clancy Hayes" when ordering.)
Says Chris Reid, "The whole project was about putting something back into a medium that has literally given me a lifetime of happiness."