Cuphead – Original Soundtrack by Kristofer Maddigan, A Jazz Critic's Review
Cuphead is a video game released in September 2017 that has already sold more than three million copies. The game has a vintage feel reminiscent of 1930s cartoons. They join that visual with an audio soundtrack of original jazz and ragtime that has taken on a life of its own, acculturating millions of ears to good music in the process.
The soundtrack is so popular that a vinyl edition, designed to look like a 78rpm album set, has been released.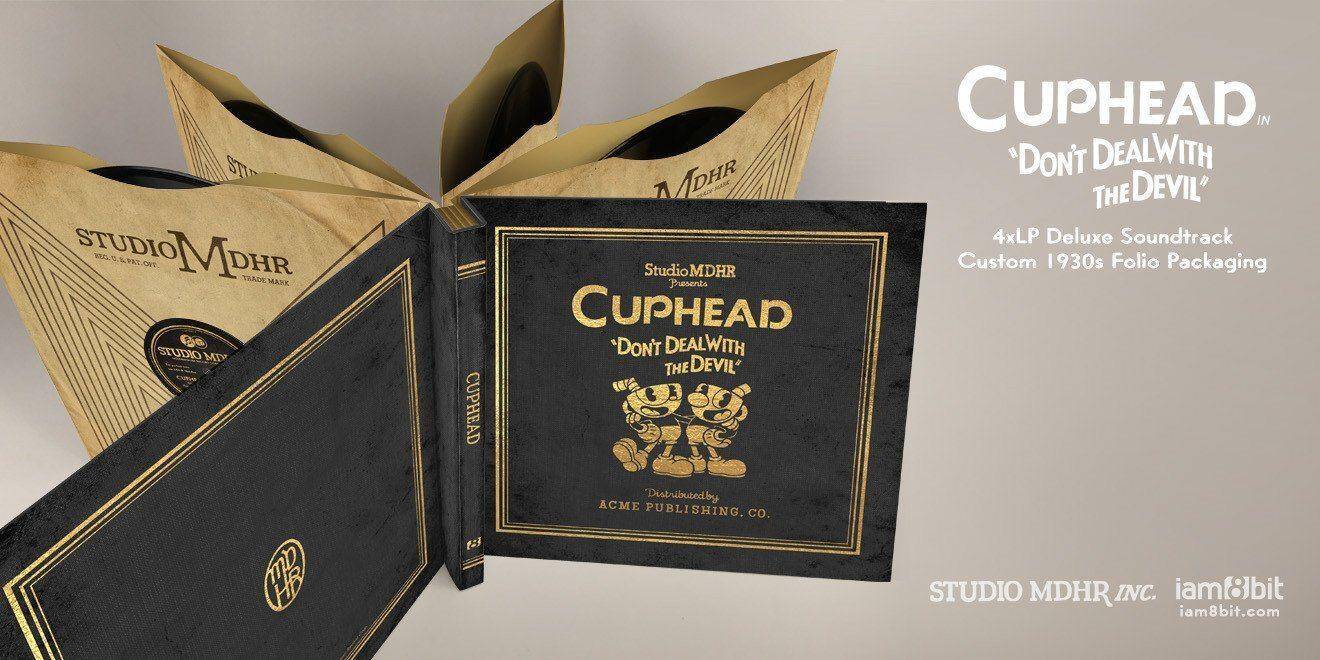 Many people now in middle age grew up hearing jazz in cartoons from the 30s and 40s. Those cartoons could still be found on TV even in the 1980s. Recent generations haven't had that early exposure. It can only be good for lovers of early jazz, let alone ragtime, that projects like this are out there catching the ear of a wider audience.
Composed by Kristofer Maddigan, and performed by a 13-piece big band, a 10-piece ragtime ensemble, a solo pianist, an organist, and even a tap dancer, the soundtrack features 56 tracks and nearly 3 hours of music. A great deal for a $10 download.
The music itself includes band arrangements reminiscent of Raymond Scott, pretty piano rags you would not expect in a video game, and myriad circus marches that fit the video game format perfectly. The playing is often fast and precise. Listen while driving and you may find yourself weaving in and out of traffic, the trees bending as you pass.
The more than 30 musicians involved are all quality players and a sense of individuality comes through, especially on the solos. Yes, jazz improvisation on a video game soundtrack. You can easily enjoy this as an album without ever seeing the game. The only oddity being how very much of it there is, a whole afternoon worth of music. I especially enjoyed the piano solo and trio numbers.
Kristofer Maddigan graduated with a Bachelors in Fine Arts in Music from the University of Regina in 2005 and has continued his formal education ever since. He works with numerous orchestras and opera companies, and is the principal percussionist of the National Ballet of Canada Orchestra. This soundtrack is only his second major work as a composer.
Coming from that classical background this music crashes like a creative bolt of lightning. Creating convincing new music in old styles is no mean feat and he makes it look easy. It would be something if he were only able to emulate that cartoon feel of the early 40s small bands. But he has produced scores of tracks reminiscent of various specific times and styles from Sousa marches to early bop.  They won't be mistaken for originals but a trained jazz ear will recognize what he is emulating. All the tracks are crafted to suit their purpose as an aural enhancement to certain scenes on a screen, but they are crafted so well that they rise above it.
What is old is new again. In the early days of motion pictures music was made for accompaniment and some of it also rose above. Many of our standards launched out of mediocre Broadway productions and took on a life of there own.  I'm not qualified to review Cuphead the Game, but it looks fun and is certainly popular as an alternative to gory shoot 'em ups. As a gift to expose a young person to good music it might be the way to go. If they already have the game the LP set would be a dream item.
But as a jazz fan, you should also give this a listen for yourself. This soundtrack is our first exposure to a young genius who has the potential to have an impact on traditional jazz and ragtime well into the future should he continue down that path.