Guitarist-drummer-vocalist Dave "Pappy" Stuckey is also a bandleader, and he is greatly admired by musicians, dancers and listeners across several genres. Dave is also—literally—an award-winning musician!
Hal Smith: Earlier this year you were the recipient of a prestigious musical award. Can you describe that award and the circumstances surrounding the presentation?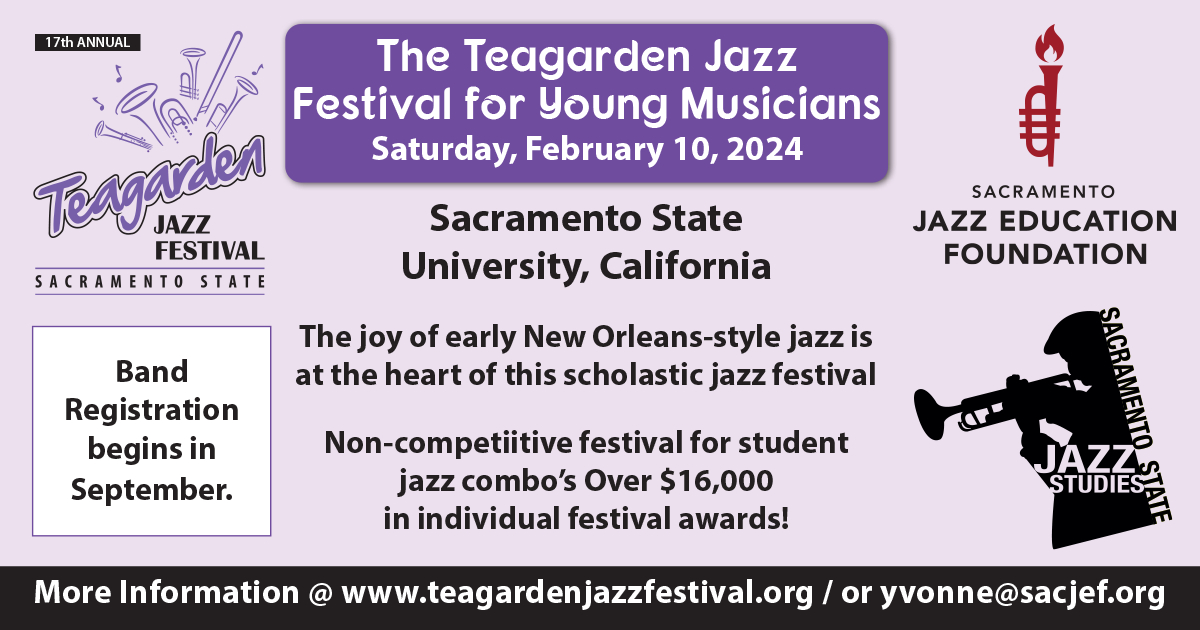 Dave Stuckey: Oh man, what a gas! Eight years ago the Ameripolitan Music Awards were created by a terrific country singer named Dale Watson and his wife (also a great singer) Celine Lee— to recognize contemporary artists upholding traditional roots-influenced musical formats (Western Swing, Honky-Tonk, Rockabilly and Outlaw), to distinguish themselves from the formats produced by the mainstream country pop music industry. In February this year I received an award in the Western Swing Male category at the ceremony in Memphis, Tennessee.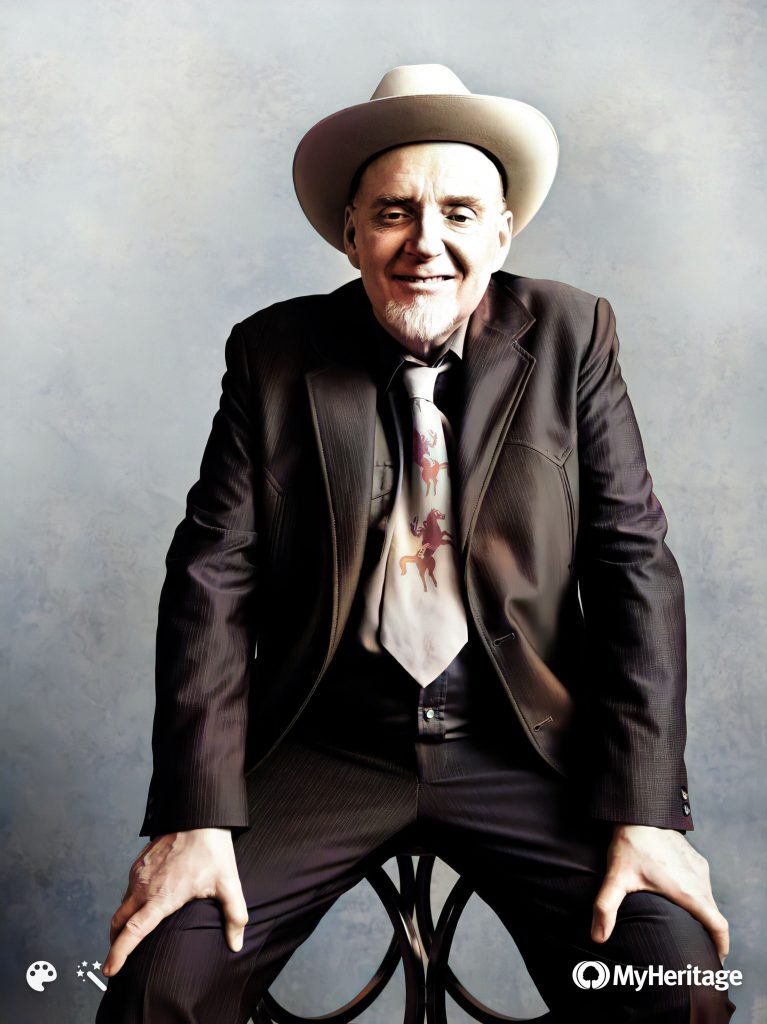 It's a tremendous musical weekend, with all the nominated performers playing sets all over the city. (You really haven't lived till you get to do that amongst the friendly ghosts of W.C. Handy, Lil Armstrong, Memphis Minnie, Buster Bailey, B.B. King, Joe Hill Louis…and all the great Rock 'n' Roll and Soul artists too. It's a magical vibe). The awards ceremony takes place at a 500 seat theatre on the grounds of Graceland (Elvis' estate). Dale & Celine put on this amazing show with all the bells and whistles, so when my name was announced…whew.
Everybody says it's an honor to be nominated—and it is—but it's something special to be recognized by your peers. And since the shindig happened about two weeks before the lockdown, the whole thing still seems like a dream. Somebody pinch me!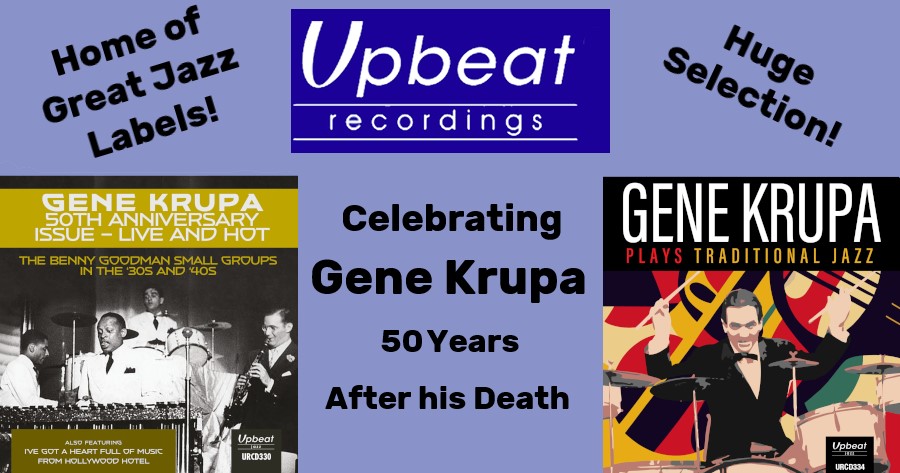 You have played Western Swing quite a bit over the years. Which recordings or performers did you hear that inspired your interest in that particular musical style?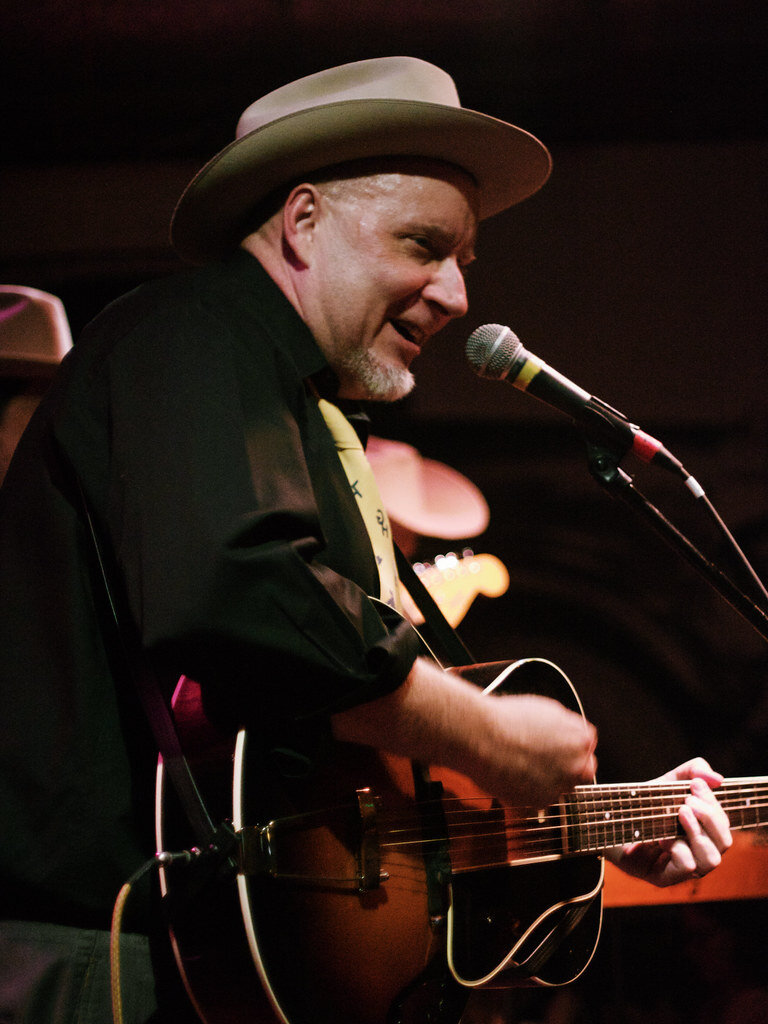 That's right, I first dipped my toe into the style in 2000 when I recorded my first Western Swing CD Get A Load of This with some dear friends (and crack musicians) in Austin, TX. But my interest goes back much further… When I was in college, I first discovered Western Swing thru the back door of Rockabilly and Country music. You know how it is—if one is a music obsessive (and I still am) you want to know everything about the artists you love, e.g. "what did this guy listen to?" and "where did this song come from?", so it led me to this hot, infectious dance music—very much like jazz but played with the instruments a musician would normally grow up playing in, say, West Texas. So, for instance they'd want to play Duke Ellington tunes, so they did 'em with a ("Hawaiian") steel guitar playing the trombone parts and fiddles playing the trumpets!
It's an exciting, joyful music, incorporating elements of Mexican music, waltzes and German music (all part of the heritage of Texas) and I was hooked! Bob Wills and the Texas Playboys are always the first ones you discover, because they sold lots of records, but thanks to the reissues that started coming out in the '70s, one also discovers Milton Brown, The Tune Wranglers, The Light Crust Doughboys, and so on. There was an early Columbia 2-record set of Western Swing from the Okeh label that was an early touchstone.
I just loved the stuff, but until Get A Load of This I never dreamt I'd ever get to play it!
One of the groups you currently work with is the Lucky Stars. Can you describe what is different about the repertoire for that group, as opposed to many of the contemporary Western Swing bands?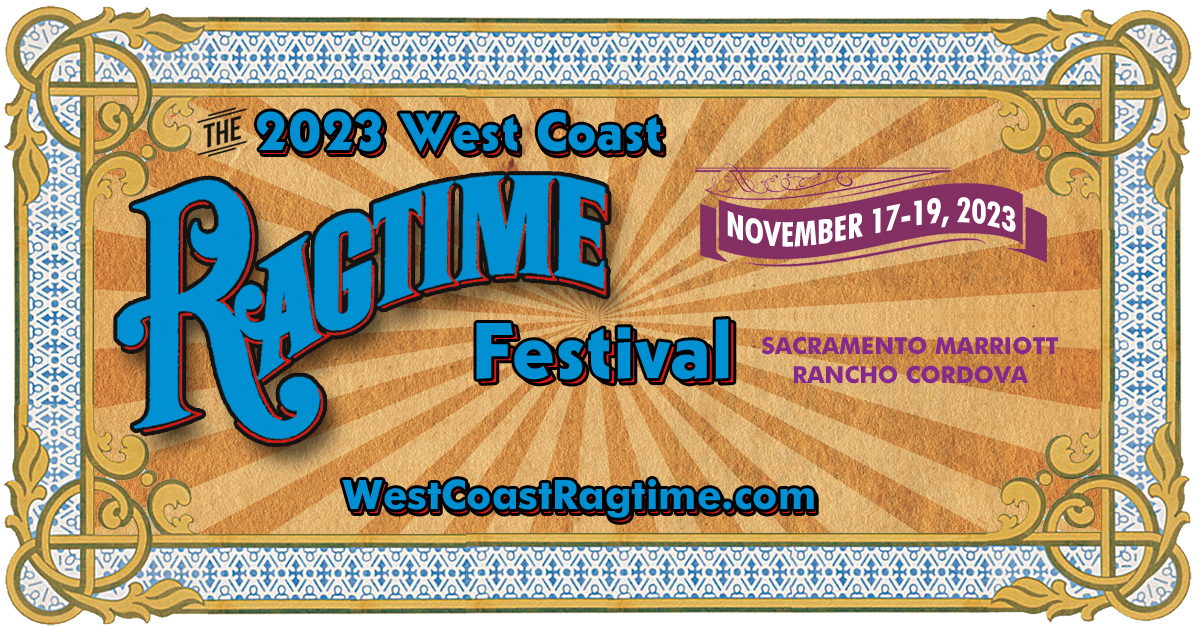 I've played drums for the Lucky Stars for more than 20 years, I reckon, and it's been a blast. I think this band is characterized by playing original material (written by the leader Sage Guyton) in the vein of this music we love…and the hot steel guitar of Jeremy Wakefield—probably the best currently working in the field on non-pedal steel. It's something a lot of us in that orbit have tried to do—write songs that try not to be slavish imitations, but to try to capture the feel, as well as put our own perspective into it.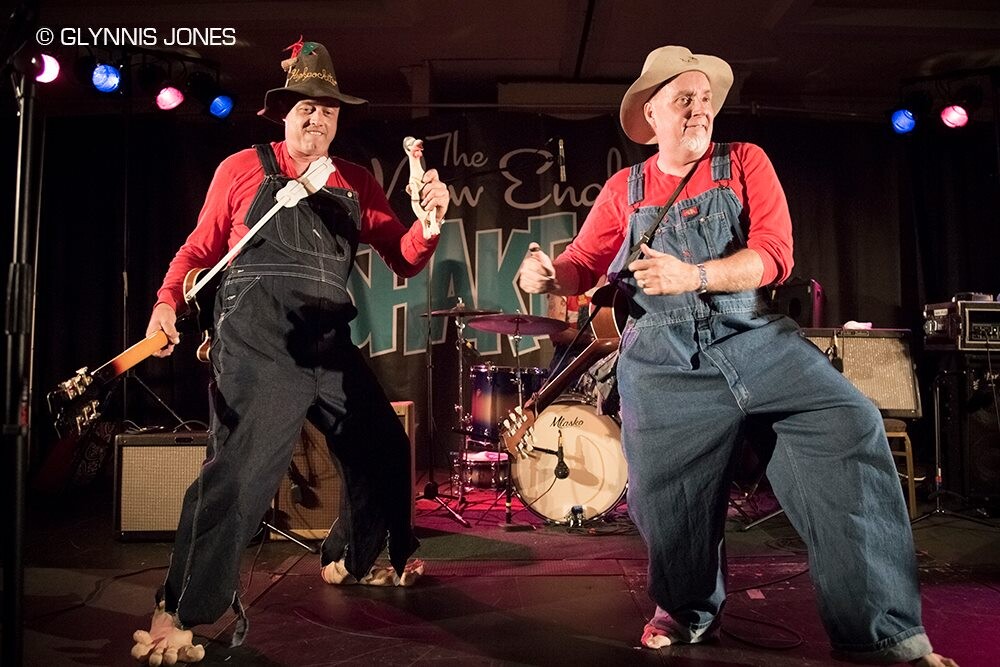 I was actually a fan of the group before I was in the band—and actually put out their first record on a label owned by my old bandmate Deke Dickerson and myself!
Based on previous conversations, you are also interested in expanding the repertoire of your own Western bands (the Hoot Owls and the Western All-Stars) beyond the well-known songs associated with Bob Wills. What kind of material would you like to play with these groups?
Well, that's one of the reasons The Hoot Owls were formed a few years ago—to try to at least partially tap into the earliest days of that music. The term "Western Swing" wasn't actually coined until the mid-'40s. Before that, these bands were dubbed "Hot String Band" music. That's what we shoot for with a similar "1930s" lineup—Bobby Furgo on fiddle, Dave Berzansky on (non-pedal) steel guitar, Wally Hersom on bass, and Marc Caparone on cornet. Generally no drums, like the original bands, though on occasion a dance may demand it. Funny thing is, a great deal of the material—as you dig into it—is still jazz. I mean, Bob Wills and Milton Brown were covering Jimmie Lunceford, Bessie Smith, Pops, the Memphis Jug Band, Fats Waller. and Jimmie Rodgers in the 1930s! They were very hip!
Besides playing Western Swing, you have also been very active in the world of Rockabilly. Who are your favorite performers in that idiom?
Yeah, this was something else I learned about in earnest in college. Rockabilly (an etymological mash up of "Rock n' Roll" and "Hillbilly"), of course, is most known for launching Elvis' career and though the actual genre lasted less than five years, there were hundreds of little groups and artists that sprung up in its wake. I always gravitated towards the more "hillbilly" side of things—exciting, energetic and wildly rhythmic—such as the very early recordings of George Jones, Charlie Feathers, Carl Perkins, and so forth. It was a fun "gateway drug" into vintage music.
What are some of the Rockabilly groups you have played with (and led)?
My chief experience in Rockabilly was in the early '90s in a band called The Dave & Deke Combo (with ace guitar slinger Deke Dickerson). We took an approach to it as a vocal harmony duo—not unlike the Everly Brothers—though we were chiefly inspired by Rusty & Doug, Doug Kershaw's first act as a teenager, with his brother. We really had a ball from 1991 to 1995—touring in the US and Europe, where we played several Rock n' Roll / Rockabilly festivals.
The scene for this music abroad is enormous (one of our first fan letters was from Croatia! How easy do you think it was for that kid to find a Jerry Lee Lewis record in 1992?!), where you can tour (we played about 10 countries) and routinely play "Weekender" festivals with attendance in the thousands. Along the way, we were lucky enough to back some of the original artists from the '50s, which was a terrific thrill.
The band broke up in '95, but nine years later we were approached to play festivals again—and we've been doing it a couple of times a year ever since! You can say the "reunion" has lasted longer than the band originally did!
By now, the readers of The Syncopated Times are probably wondering "where is the jazz in this interview?" Let's talk about how you became interested in that music.
Ha ha! Of course, growing up in Kansas City, I heard about jazz all my life…but I was really bitten by the bug in high school, spurred on by two things: when I first saw Leon Redbone performing on "Saturday Night Live" (!) and by the work of underground cartoonist R. Crumb, who made his tales of traditional jazz, blues & record collecting sound so mysterious, weird…and FANTASTIC.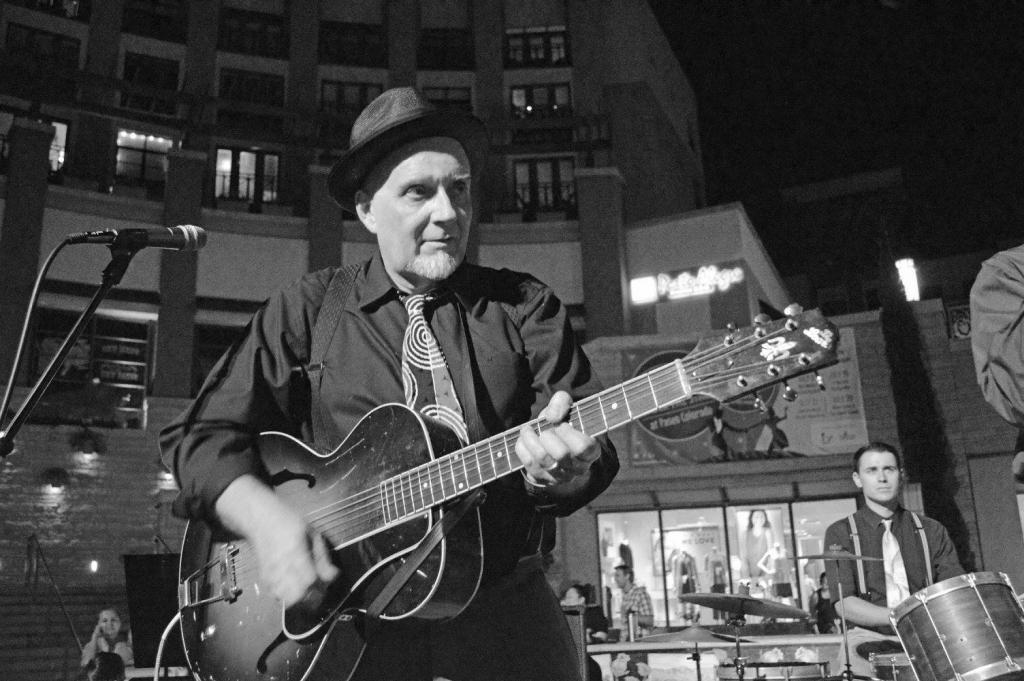 After I got my driver's license, I started haunting the used bookstores and record hangouts of Kansas City (of which were many at the time), which is where I remember the first two 78s I ever bought (based solely on their great titles): Jelly Roll Morton's "Red Hot Pepper Stomp (AKA Doctor Jazz Stomp)" and the Original Dixieland Jazz Band's "Livery Stable Blues" (having no idea at the time it was the first issued jazz record). Boy, was I hooked. And again, I never dreamed I'd get to ever actually play this crazy cool music!
But in the 90's (I had moved to California in '84) while still playing my "other" music, I started catching all the trad jazz festivals out there, marveling at all the amazing players like John Reynolds, Corey Gemme, Katie Cavera—and by the way, a phenomenal drummer who also currently writes for a jazz broadsheet these days!
Yow! How could I buy a ticket for this train? I wanted in BAD.
By the way, through these connections, I also became aware of the San Francisco Revival scene. For me, the music of Lu Watters, The Salty Dogs, and the Firehouse Five Plus Two, et al. provided everything I loved about other types of music, too. It was infectious, rough and rowdy and in many ways, subversive! I mean, when Watters decided—at the height of the Swing Era—that he wanted to break it all down and go back to the tough, unapologetically raucous, two horn Armstrong/Oliver lineup…when you think about it, that must've been as shocking to tender sensibilities as Ragtime, Rockabilly, or even Punk Rock. What a fun—and fundamental—discovery.
Which instrument did you play first?
I've been playing guitar since I was about 12 years old. I also played a little banjo (I mean played banjo a little bit, not a tiny banjo!) in high school and started goofing around with drums about the same time. I wish I had hung around with the "band nerds" a little more—in many cases, they're the ones that are blowing hot jazz now and can read a chart (unlike me)!
Who are your main influences as a vocalist?
I would say my favorite vocalists are Bing Crosby, Jack Teagarden, and (before I knew about the goodness of JT), it was Bob Wills' singer Tommy Duncan—but I quickly saw and still firmly believe that Duncan was heavily influenced by Tea) and of course, Pops, who's in the firmament above all others.
One of the bands you have led for some time is the Hot House Gang. What is the musical philosophy and repertoire of that group?
We're trying to knock out the kind of jazz I really dig; the small group, early swing flavor—Condon is a big favorite, along with Muggsy, Fats and the great Wingy Manone, among many others. Serve it hot, and that's my thing.
While writing original music with the HHG is very important to me, what really keeps it fun is to dig a little deeper and play covers that not everyone plays…or plays in that way (an example would be Wingy's version of "Besame Mucho." Nobody plays it like Wingy…but we try). I feel like it sets the band apart and one thing's for sure—you never run out of material!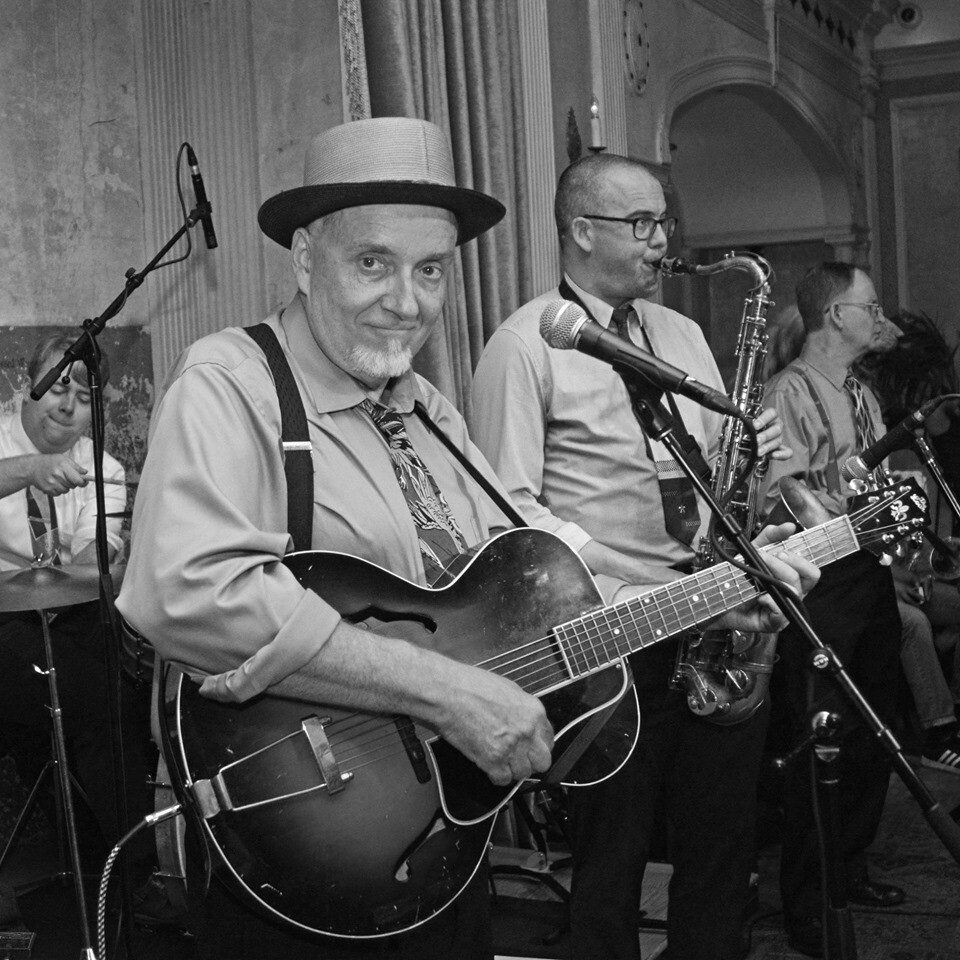 We play head arrangements exclusively—no charts—because I love the spontaneity and byplay. When half-choruses are flying around and the band is really cooking, it's like a tennis match or a gunfight or something…I find it unpredictable and exciting—and I think the audience does too.
And if nobody has their head in a book, it means we can all consistently engage the audience—which, along with having fun and swinging hard, is my primary objective. There's nothin' like a dance where the band is feeding the crowd, energy-wise and vice versa…it's like a Mobius loop!
The personnel in the Hot House Gang has changed from time to time, and I am guessing that is based on the availability of the individuals. Would you name some of the musicians who have played, or are still playing, with the HHG?
That's right—you and many of our musician pals reading this know all too well; as a bandleader, you're always aware that your players all are working musicians…and they have to keep working. So they're not all going to be available the next time you need them.
I do have a core group of folks I work with, and some moving parts from time to time. Since I don't play with lead sheets or charts, I need a "melody man" who knows lots of tunes. That's always aptly filled on the horn by Dan Barrett, Marc Caparone, Corey Gemme or Jim Ziegler. That's a "horn of plenty," right there.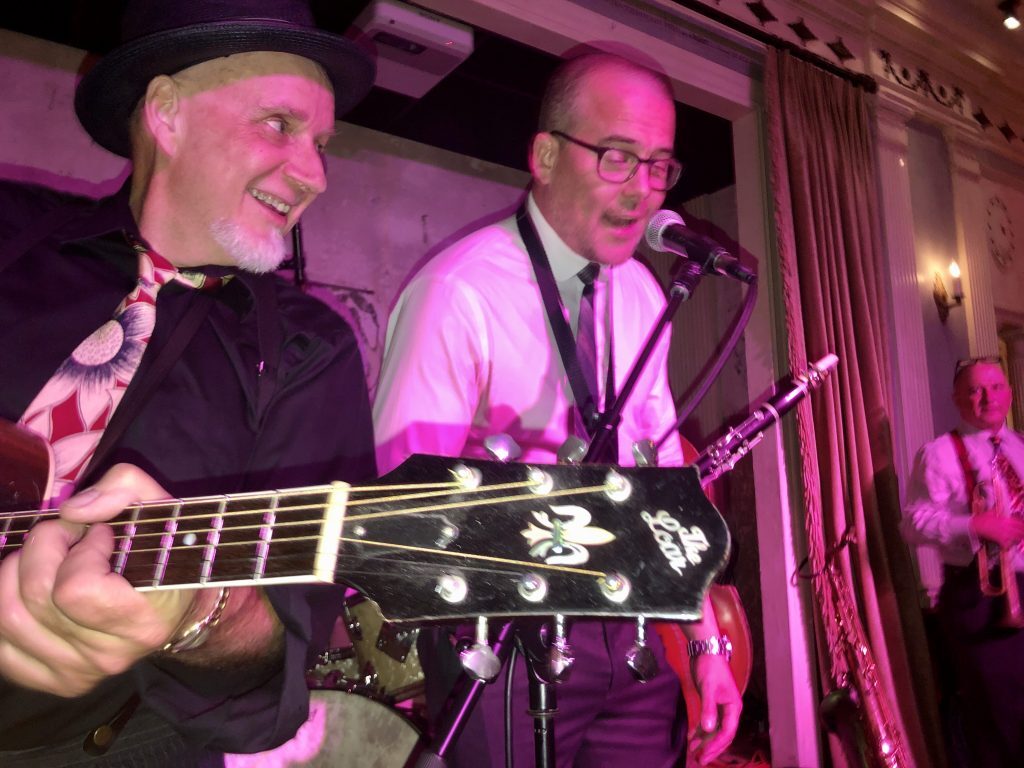 For woodwinds, I try my hardest to have Nate Ketner blowin' and goin'. On drums, it's Josh Collazo or Gareth Price. For string bass, my longtime compatriot Wally Hersom or the rock solid Katie Cavera. On piano, I usually have the great fortune of working with Chris Dawson or the one and only Carl Sonny Leyland, whom I'v
e known for almost 25 years, dating back to his time with the Rockabilly band Big Sandy & The Fly Rite Boys (where I knew Wally from also!).
In the last year or so, Riley Baker has come to Southern California for school. He's a real multi-tool player, so he can take the chair for drums, bass or trombone easily.
When I want to change up the mix to a bit of a "continental" edge, I love working with hard-swinging violinist Benny Brydern and vibist extraordinaire Craig Fundyga.
I mean, honestly, it's humbling that these folks want to play with me. I'm not sure where else on the globe I'd have such an embarrassment of riches. That's Los Angeles.
What recordings have you made that you particularly like?
I was very happy with the Hot House Gang record where, for the first time, I turned my originals over to somebody else (the mighty Dan Barrett) so he could work his arrangement magic. Some musicians will hold zealously to their own writing and playing ideas…for me, there's no greater fun than bringing something in and seeing what everybody does with it. The "whole greater than the sum of the parts," ya know?
But overall, I've been pretty happy with most stuff I've done at every step of the way, be it playing or producing…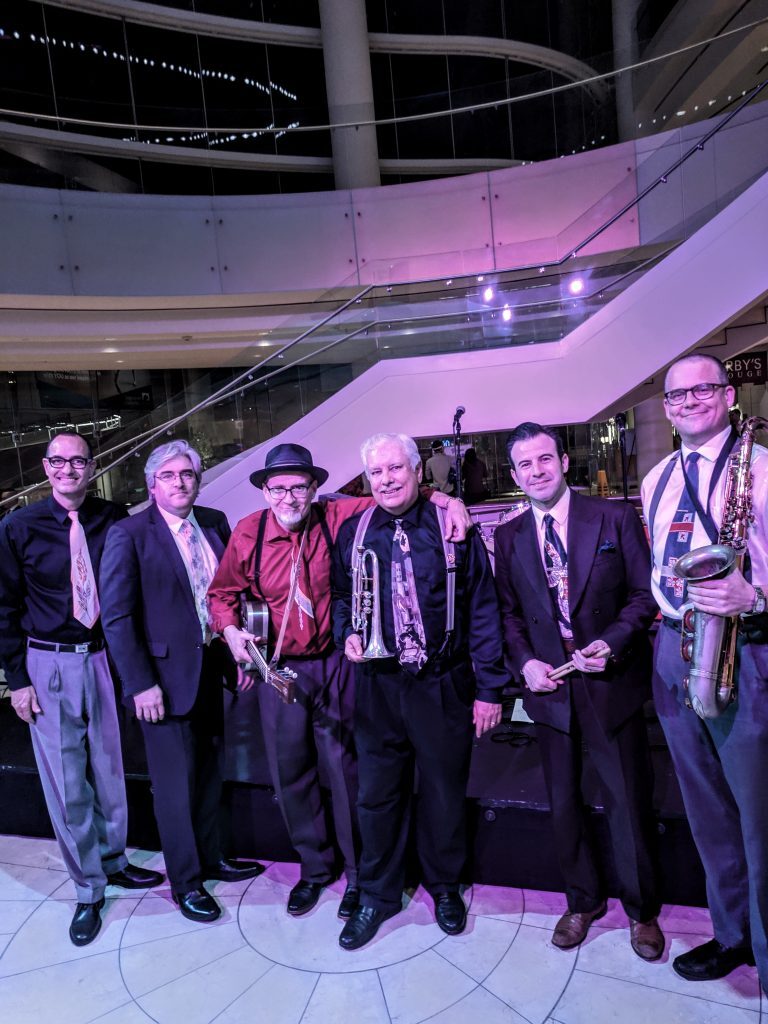 Can you describe some of the highlights (tours, concerts, memorable gigs) with the various bands you have worked with?
I am most happy playing for dancers in saloons of ill repute (grin). To me there's no greater joy. I also love the festivals, here and abroad, where you get to see music you don't ordinarily and likewise, play with folks you don't normally. The Redwood Coast Music Festival, for instance, where not only does your own band get to play several sets, but you get to mix and match in really fun combinations. The event's organizer, Mark Jansen, makes it a point to be, really, the only festival where you can see it all—Jazz, Blues, Western Swing, Country, Cajun…he understands what I like to call "the stew." This music all intersects at one point—make no mistake.
Mark's the kind of daredevil that would allow Pappy and Junior's Western All-Stars to play the last few years—a true 10 piece Western Swing big band with twin fiddles, twin guitars, horns, pianos…it's allowed us to bring in jazzers like Jonathan Doyle, Marc Caparone and you, Hal—and pair them with Western Swing luminaries like Elana James, Andy Stein, Russ Blake and Dan Walton. It's a sight to behold and again, a dream band I never thought I'd get the opportunity to perform with!
During the Pandemic, what are your musical (and non-musical) activities?
It's really tough, man. The main reasons I play music are 1) to play with other musicians I dig and 2) to play for groups of living, breathing people; sharing the vibe and having a ball. It's a drug—but I don't get to do either one these days!
But I have come around to finding the distinctly different, but oddly satisfying, world of playing online. I've been doing a live Facebook show for (at the time of this writing) 16 weeks called Ten Tunes On Tuesday At Two.
Besides getting to hear from good friends here and abroad (some I only get to see maybe once every few years), I like having the time to talk about the origins of jazz tunes, performers and Tin Pan Alley songwriters…stuff you could never get away gasbagging about at a gig. There's a weird kind of intimacy that develops…and I'm happy to have that in a time that's very, very weird for all musicians.
When we are all able to play live music again, what projects would you like to pursue?
Well, the first thing on the menu is recording a new album! The tunes are written and ready to go, but prior to this, the guys and I were working so much there was no time to do it…now everybody has the time, but we've got to distance from each other! It's the worst kind of Catch-22!
Other than that, I really look forward to the day we can really get back to gigs and festivals—seeing fans and friends I miss so much—and calling out the downbeat to swing again!
That will be a glorious day!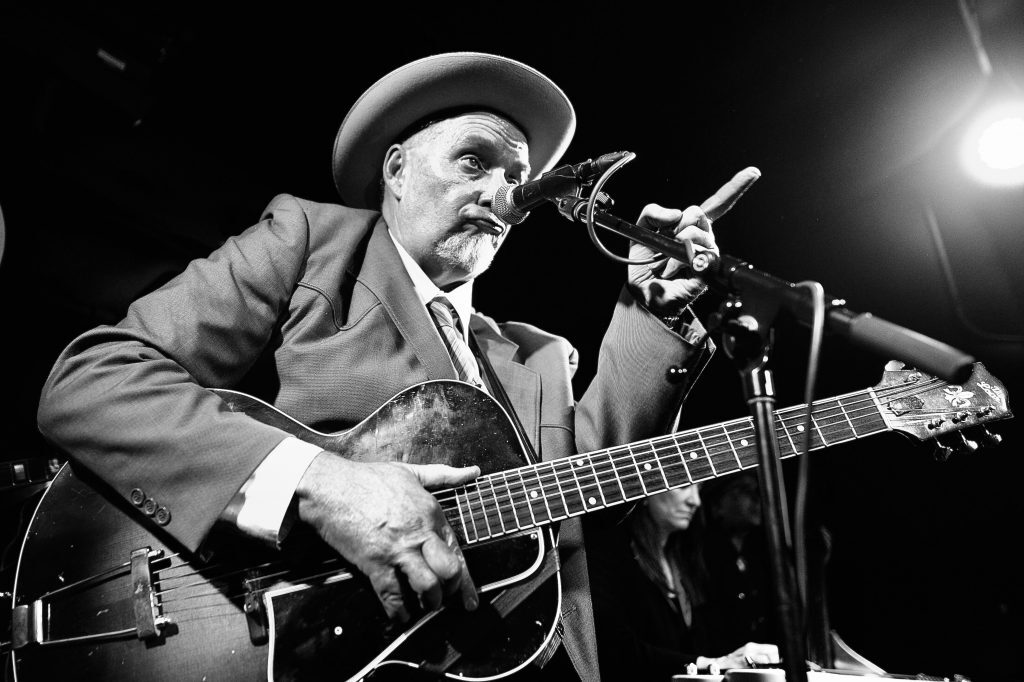 ---
Visit Dave Stuckey's website, Stuckeyville.net, for information on Dave's bands, upcoming engagements, how to order his recordings and more.
Dave Stuckey Discography
Dave Stuckey & The Hot House Gang
"How'm I Doin'" (Peanut Whistle Records, 2015. LP/CD)
Dave Stuckey & The Rhythm Gang
"Get A Load of This" (Hightone/HMG, 2000. CD)
"Dinah EP" (Goofin' Records, 2009. Vinyl/mp3)
The Bonebrake Syncopators
"That Da Da Strain" (2007, CD)
The Lucky Stars
"Go To Town" (Fate Records, 2013. CD)
The Dave & Deke Combo
"Moonshine Melodies" (No-Hit, 1993 CD/LP)"
"Hollywood Barn Dance" (Heyday Records, 1995. mp3 only)
"There's Nothing Like An Old Hillbilly" (Bucket Lid Records, 2006. CD)
The Hukilau Hotshots
"Come To The Islands b/w Aloha my Darling, To You" (Fate Records, 2013. Vinyl/ mp3)
YOUTUBE LINKS: 
Hot House Gang
Truckin'  (Union Station, Los Angeles)
All God's Chillun Got Rhythm (Redwood Coast Music Festival)
Pardon My French (Pasadena Ballroom Dance Assn.)
Jeeper Creepers (Camp Hollywood, LA)
Down Stream (San Diego Jazz Festival)
Shim-Me-Sha-Wabble (San Diego Jazz Festival)
Pappy & Junior's Western Swing All-Stars
Smoke Smoke Smoke That Cigarette (Redwood Coast Music Festival)
I Hear You Talkin' (Redwood Coast Music Festival)
Dave Stuckey & the 4 Hoot Owls
(Won't You Ride In) My Little Red Wagon (Western Swing-out)
The Thingamajig (with Sage Guyton from the Lucky Stars – Western Swing-out)
The Lucky Stars in "Go To Town" ("A genuine "Swing Motion" Car-Toon")
The Dave & Deke Combo
Hillbilly Twist (Bopflix video)
Sweet Rockin' Mama (Torremolinos, Spain)
Stuckey solo
With the Abbytown Orchestra (Senegalia, Italy 2008)