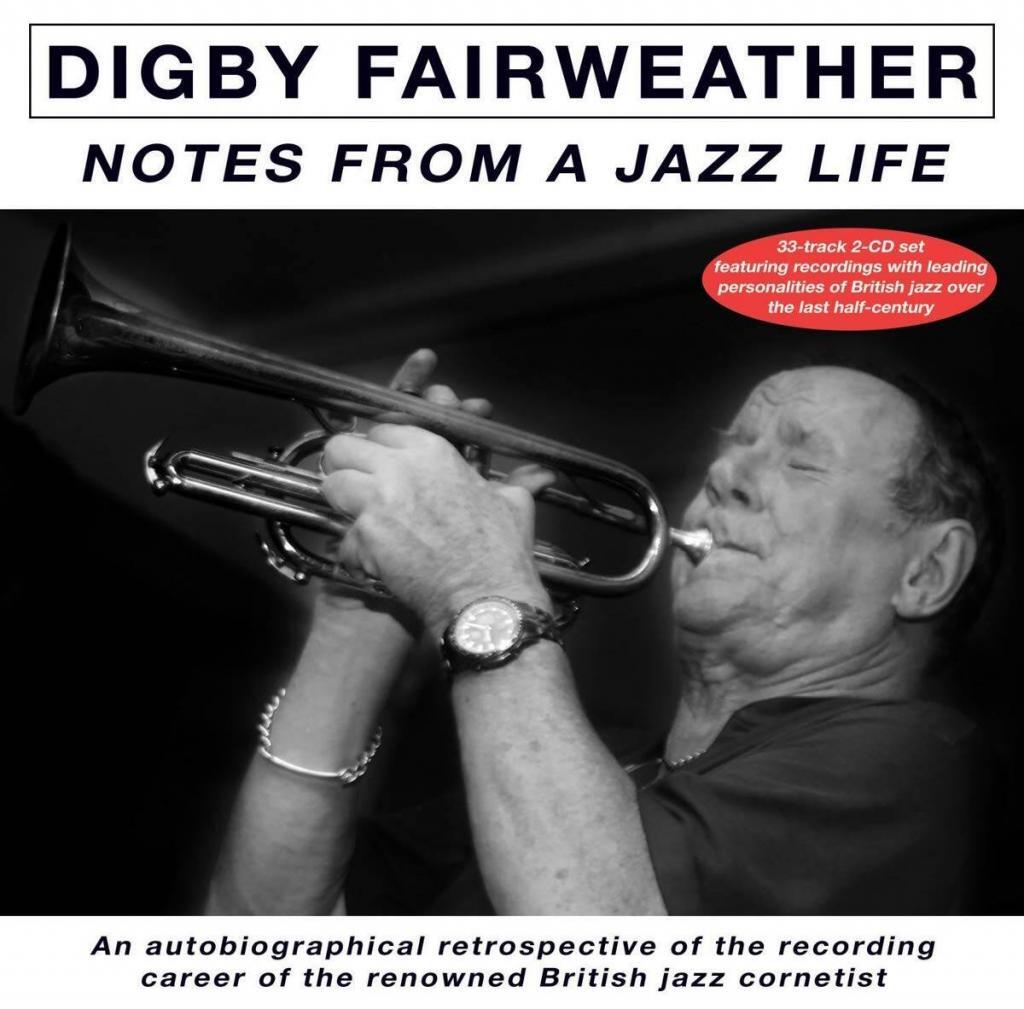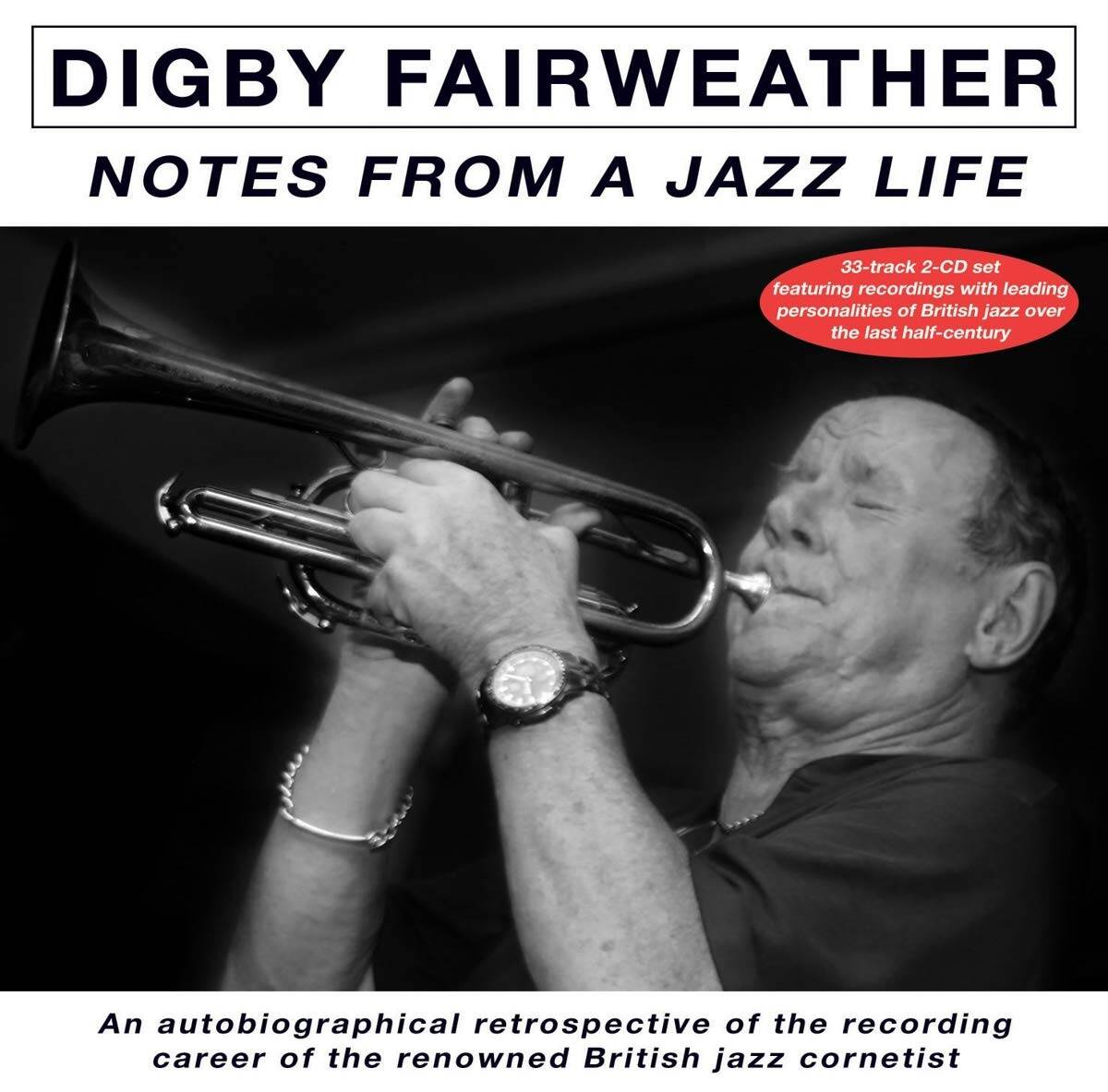 One of the top swing/mainstream cornetists from England, Digby Fairweather has had several overlapping careers. Born in 1946, Fairweather led Dig's Half Dozen starting in 1971 and has been active as a cornetist ever since, developing his own sound and swinging style. In addition, he has been a radio broadcaster, a jazz educator, and an author including being one of the key contributors to The Rough Guide To Jazz. He also founded the Jazz Centre, an extensive library, museum, and performance space that celebrates jazz in Great Britain.
Notes From A Jazz Life, a double-CD, was compiled by Fairweather who picked out 33 of his personal favorite selections from his recording career, in addition to writing 20 pages of liner notes. Starting with a couple of Dixieland-oriented selections where the cornetist's solos actually are a bit boppish, Fairweather is featured with a wide variety of groups. Most impressive are his duets with pianists Keith Ingham, Fred Hunt, and Stan Barker, and a few numbers with Velvet, a group comprised of his cornet, two guitars and bass.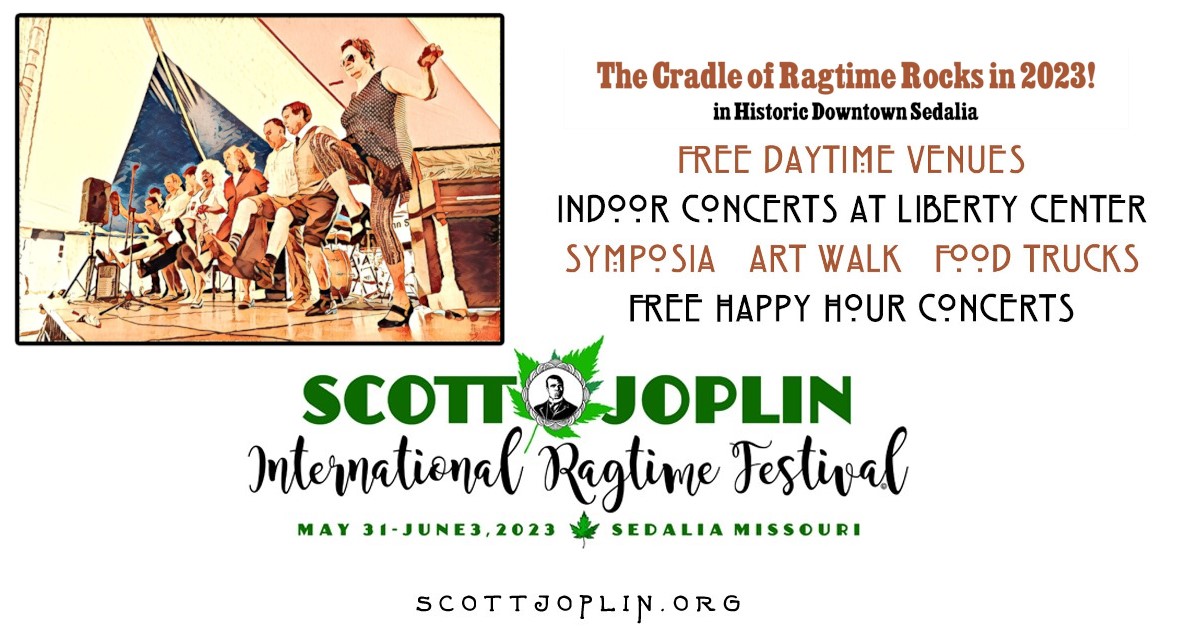 Also featured along the way are such notables as John Barnes (playing flute on a delightful version of "One, Two Button Your Shoe"), trombonist Pete Strange, pianist Brian Lemon, tenor-saxophonist Danny Moss, singer Chris Ellis, and clarinetist Dave Shepherd. The music, programmed in chronological order and concluding in 2012 with two jazz adaptations of pieces by Delius, is filled with superior obscurities along with a few swing standards.
The release of this sampler makes one want to seek out some of the original Digby Fairweather albums. This is a good place to start in exploring his music.
Notes From A Jazz Life
(Acrobat ADD CD 3322, 33 selections, TT = 2:29:51)