Jazz Greats Jam for the Next Generation
West Sacramento, CA — On Saturday, March 30, over 50 jazz musicians comprising eight local bands will gather on the banks of the American River for this year's Teagarden Jazz Camp Fundraising Extravaganza. The four-hour show, held from 2 to 6 p.m. at Drake's: The Barn, will feature headliners Element Brass Band and Peter Petty—both Sammie award winning acts—plus an assortment of brass bands, swing bands and New Orleans-style hot jazz ensembles to help send deserving students to the Teagarden summer jazz camp. There is no cover charge, but a suggested $20-per-person donation will help bring the gift of jazz to budding young musicians.
As the world's oldest musical camp focusing specifically on early jazz, Teagarden has a long list of celebrity alumni from pop star Carly Rae Jepsen to jazz singer and trumpeter Bria Skonberg. Camp instructors are themselves highly accomplished musicians who have played with some of the biggest names around the world. In Sacramento, it's hard to find a jazz band that does not have at least one or two musicians who have taken part in the Teagarden camp as either an instructor, a one-time student, or both.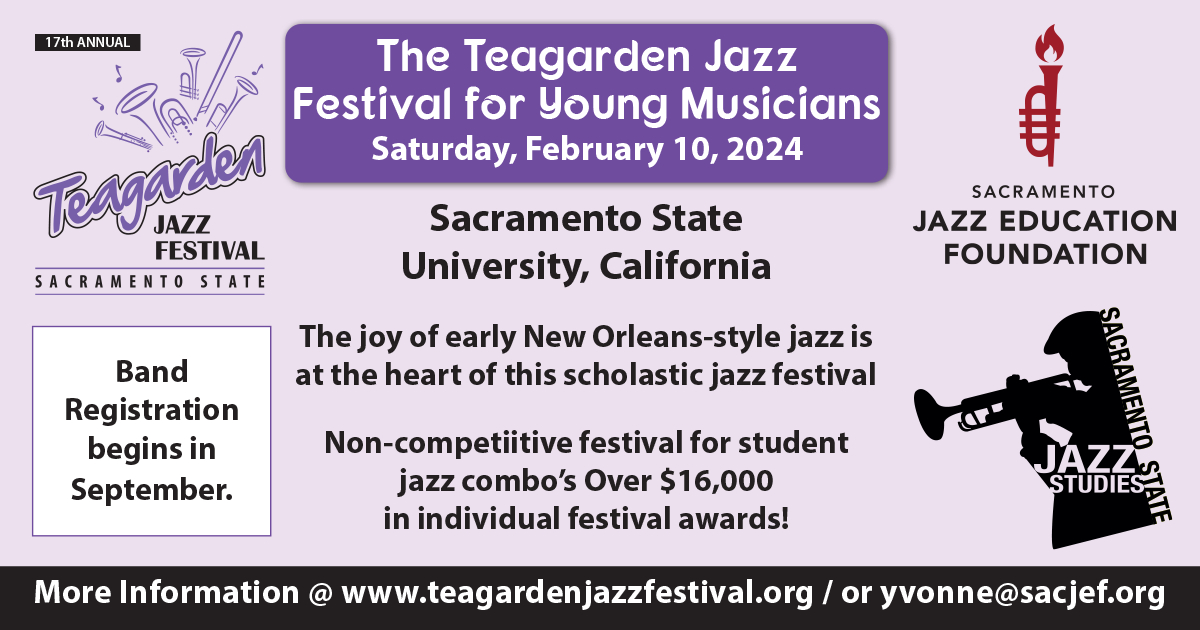 The camp is an annual production of the Sacramento Jazz Education Foundation, a nonprofit whose mission is to preserve and promote early jazz. Camp director Bill Dendle says the camp is always a labor of love. "Traditional jazz is contagious," says Dendle. "Children are innately musical and creative, and can profit on many levels from learning about jazz and improvisation."
About the Teagarden Jazz Camp
Since 1986, the Teagarden Jazz Camp has been helping young musicians sharpen their
skills under the tutelage of experienced musicians. Students aged 12–20 camp each year at
Sly Park in Pollock Pines to learn the fundamentals of early jazz and improvisation
techniques in an intensive week-long program, culminating with a concert on the final day
in Sacramento.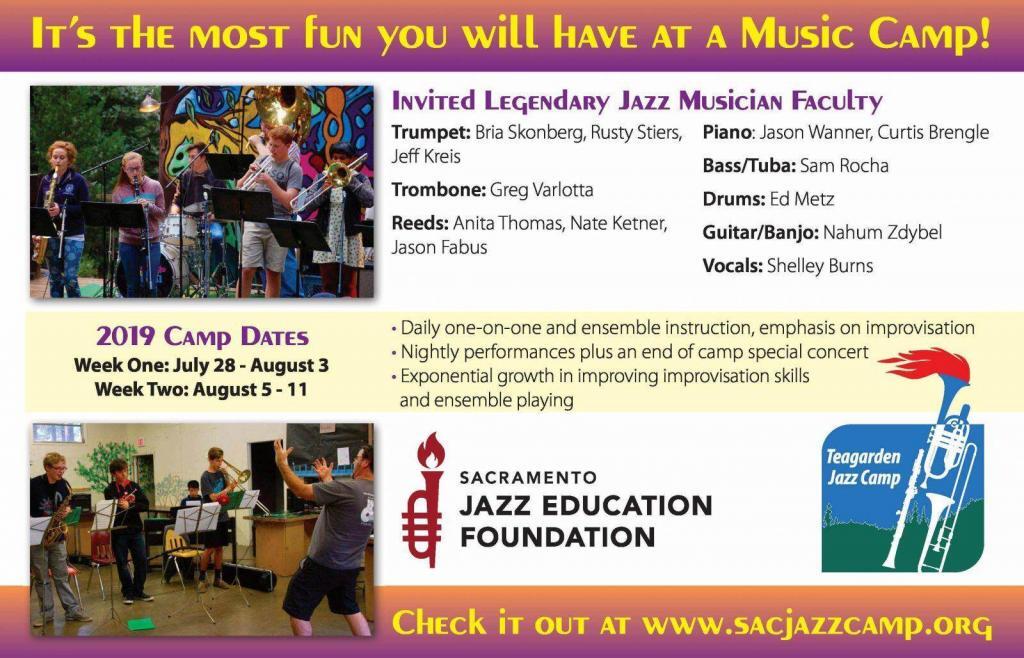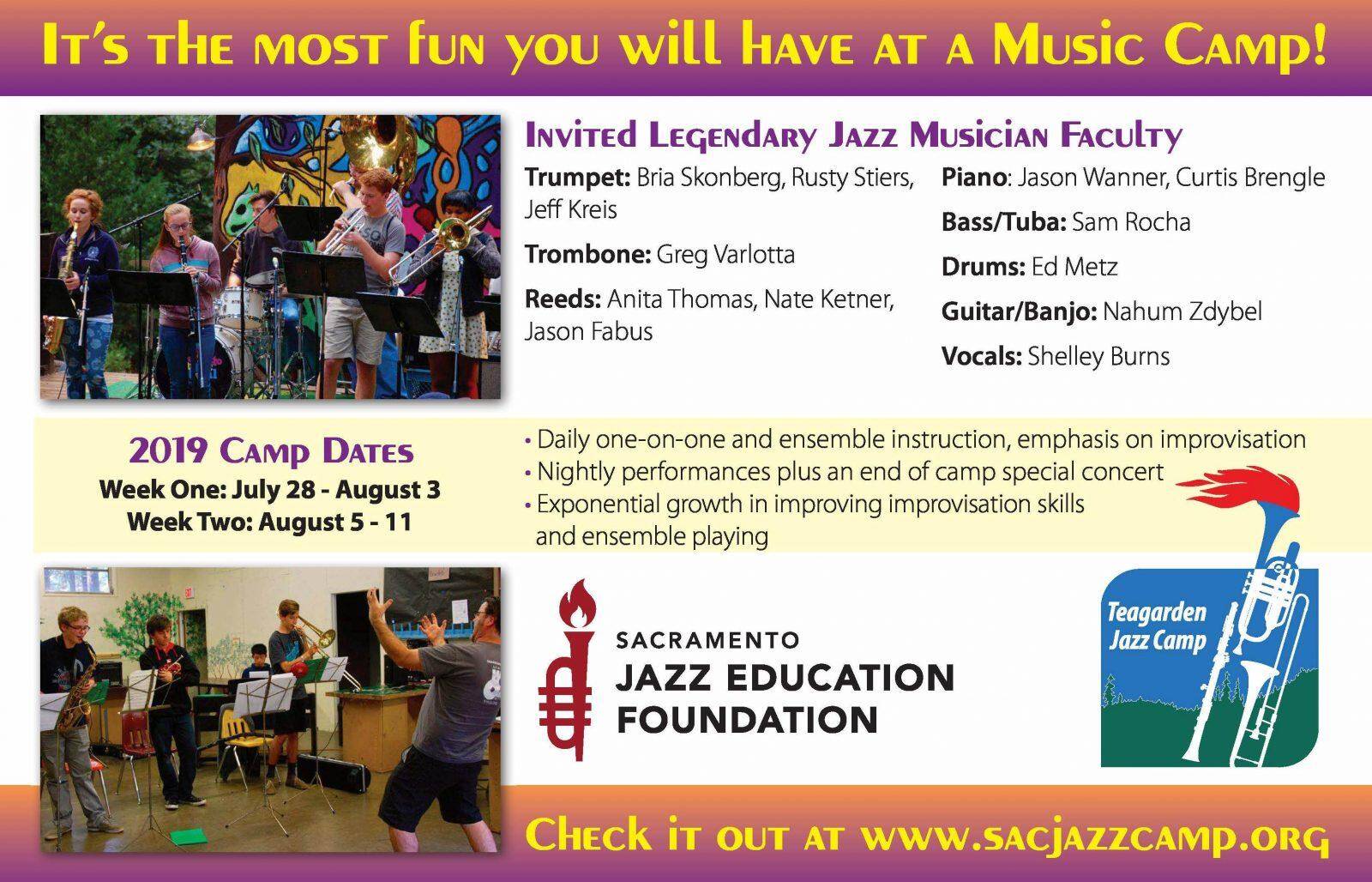 We accept 10 of each instrument for each week of camp and we are limited to a total of 90 campers per week. Preference is given to campers who are sponsored by their local jazz society.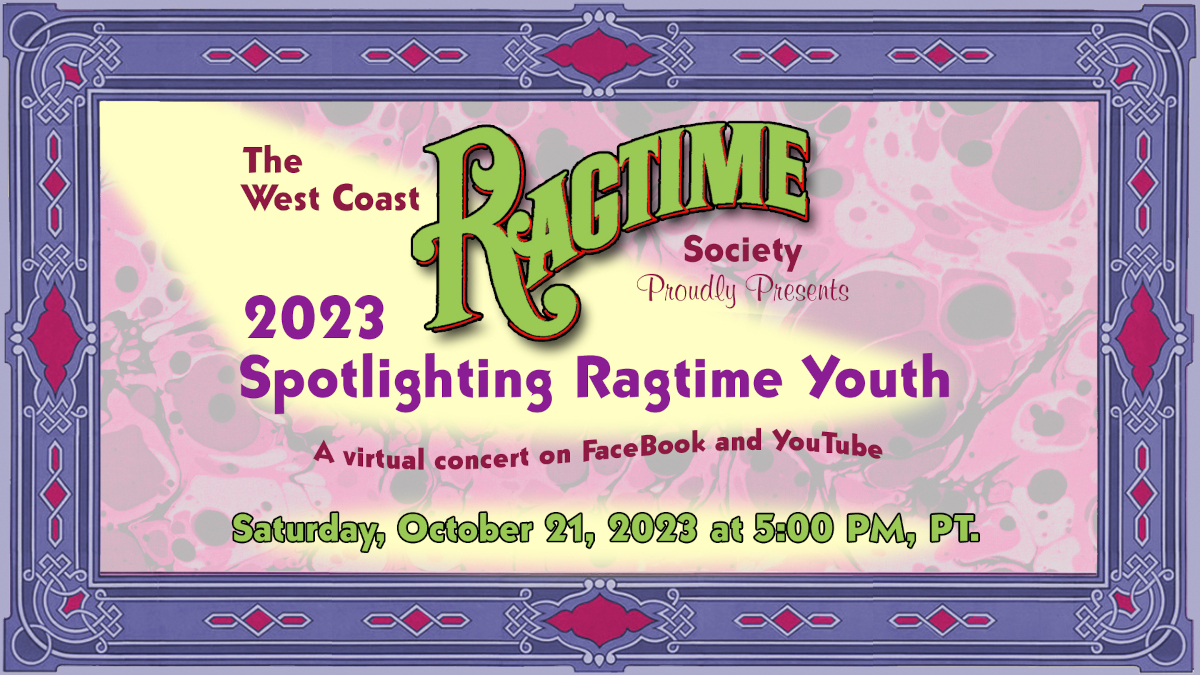 The deadline for applications is April 15th, and campers will be notified of their acceptance on May 1, 2019. We will continue to accept applications until all slots are full, so unless you play saxophone or trumpet, there may still be an opportunity to apply, and attend, after May 1st.
If you have questions, contact Camp Director Bill Dendle,[email protected], 916-927-5222.