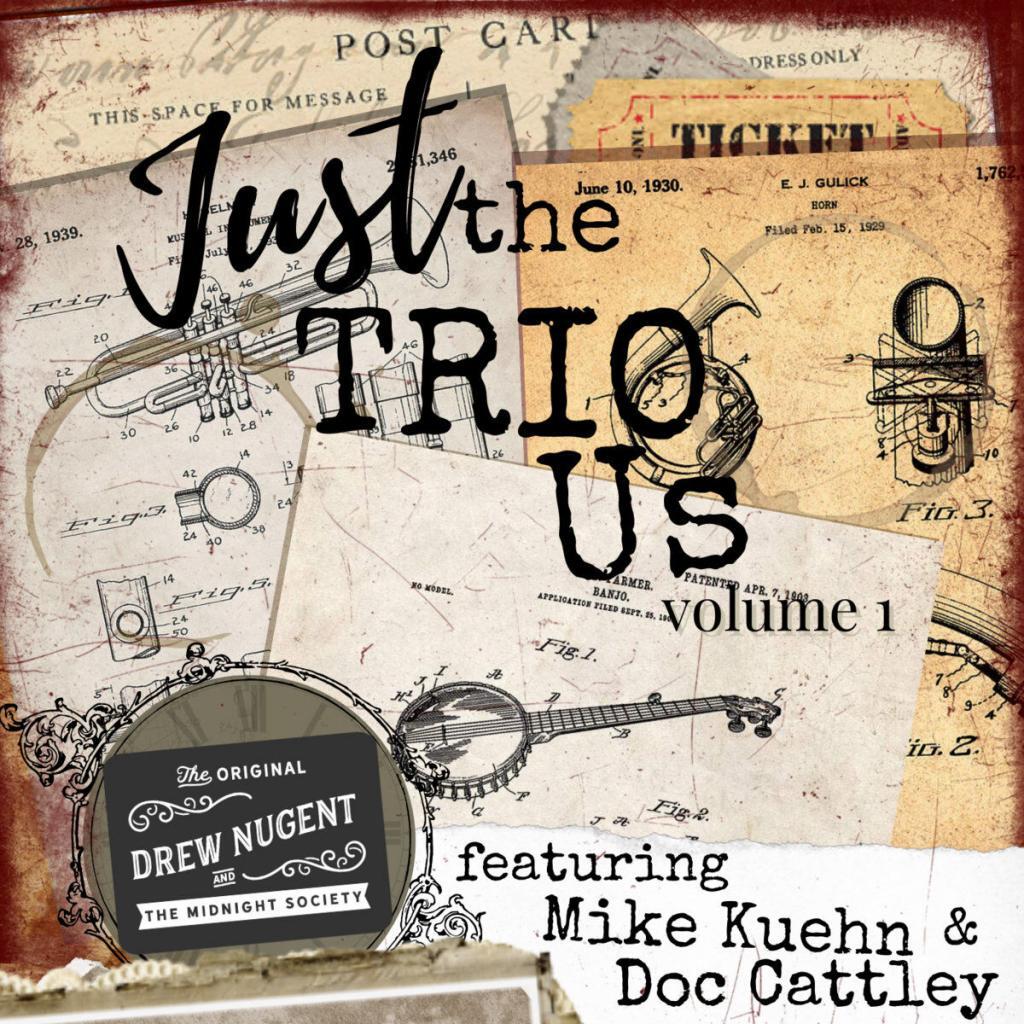 Drew Nugent learned piano as a child and was initially attracted to ragtime. As a teenager, he added the cornet while his interest shifted towards early jazz. In 2009 he founded Midnight Society, a group that has been the main outlet for his musical talents and is one of the top hot jazz bands of Philadelphia.
On Just The Trio Us, Nugent is featured playing cornet and singing in an intimate setting, a trio with Mike Kuehn (mostly on tenor banjo but also occasionally on tenor guitar) and Gary Cattley on sousaphone. While Nugent has listed Louis Armstrong, Bix Beiderbecke, Jack Purvis, Phil Napoleon, and Leo McConville as being among his influences, on this set he often hints at both Jabbo Smith's exciting (if sometimes wild) style and the tonal distortions of Bubber Miley.
Nugent performs ten vintage numbers, sharing the solo space with Kuehn and Cattley and usually adding joyful vocals. Among the highlights are his scatting and very expressive trumpet on "I Found A New Baby," the reckless excitement of "The Blues My Naughty Sweetie Gives To Me," the often-touching vocal on "I'm Gonna Sit Right Down And Write Myself A Letter," the trumpet squeals that conclude the obscure "Dream Kisses," and the welcome revival of Jelly Roll Morton's "Good Old New York." With Kuehn and Cattley swinging hard behind the leader, the three-piece band sounds quite complete.
All ten selections are available both as audio downloads and videos, allowing one to have the experience of seeing Drew Nugent and Midnight Society perform live. In either format, the results are fun, happily unpredictable, and filled with spirit.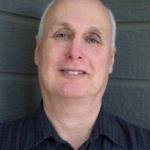 Since 1975 Scott Yanow has been a regular reviewer of albums in many jazz styles. He has written for many jazz and arts magazines, including JazzTimes, Jazziz, Down Beat, Cadence, CODA, and the Los Angeles Jazz Scene, and was the jazz editor for Record Review. He has written an in-depth biography on Dizzy Gillespie for AllMusic.com. He has authored 11 books on jazz, over 900 liner notes for CDs and over 20,000 reviews of jazz recordings.
Yanow was a contributor to and co-editor of the third edition of the All Music Guide to Jazz. He continues to write for Downbeat, Jazziz, the Los Angeles Jazz Scene, the Jazz Rag, the New York City Jazz Record and other publications.