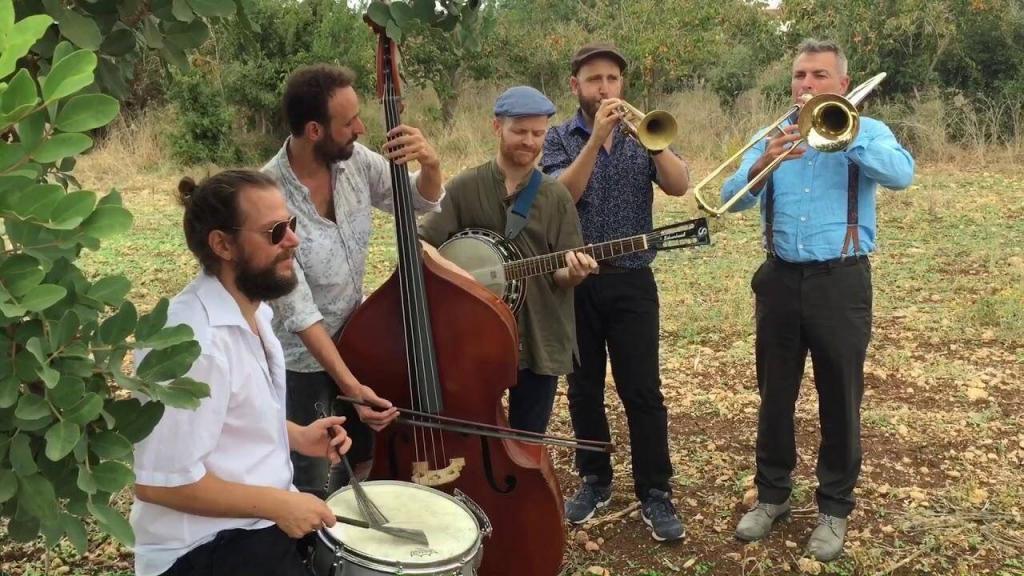 Eli and The Chocolate Factory Keep The Dancers Moving
True to my slogan, "Support Live Jazz", on November 18th I went to hear Eli and the Chocolate Factory in Tel-Aviv.
I came early in order to find a good seat, only to find out there weren't any! The room was prepared for dancers, not listeners. Eventually, they brought me a chair to sit by (not at) the bar,
at the back of the hall which became a big dance floor.
I do not remember who it was (probably Buddy Tate) who said that "dancers put soul in the music," but that night it indeed was so. The band never sounded as good as that night! Wow! and the dancers were just all over the floor, whether the dances were fast or slow.
The band played lots of traditional standards, but also swing standards and Ellingtonia. They were very impressive in slow numbers, the two moody Ellington pieces – Mood Indigo and – I believe (not sure) the Mooch being really outstanding. The sound was first class – not too loud, but clearly heard in the whole room.
And the DJ played swing numbers before the band started and during the intermission; the dancers, by the way, didn't mind whether music was live or recorded – they just kept dancing! And made me feel so old – there
might have been two not young enough to be my grandchildren!
Swing dances seem to be where bands should play. Though festivals are fading away due to an ageing and dwindling audience, the kids are still dancing to the sounds of good music.
I have already mentioned this more than once over the years, as have others; most of the dancers will probably not become lifelong jazz fans. But some might! Isn't this the same story as the great West Coast revival – dancers coming to dance to traditional jazz?
The Dixieland Jazz Mailing List
]
---
Born in 1941 in what is now Ukraine but at the time was Lvov, Poland, Marek Boym's early years were dominated by forced family migrations related to World War II. He first heard a swinging jazz band as a 12-year-old behind the Iron Curtain and became hooked. Until that time jazz had been taboo in Communist countries. In 1955 he attended an Acker Bilk concert in Wrocław, Poland. He has lived in Israel since 1957, where he has pursued his love of traditional jazz. He was a correspondent for The Mississippi Rag and has also been published in The Jazz Forum, a Polish monthly.
---
Online Only
For Online Only Access without delivery of the print paper sign up below.
Subscription Options
---
Print Edition
 If you'd like the PRINT EDITION, (12 monthly issues) use the following PayPal link. After your payment is complete you will be allowed to create an online account. You will receive the next mailed copy, usually shipping around the 22nd of the month. See a PDF Sample Here.