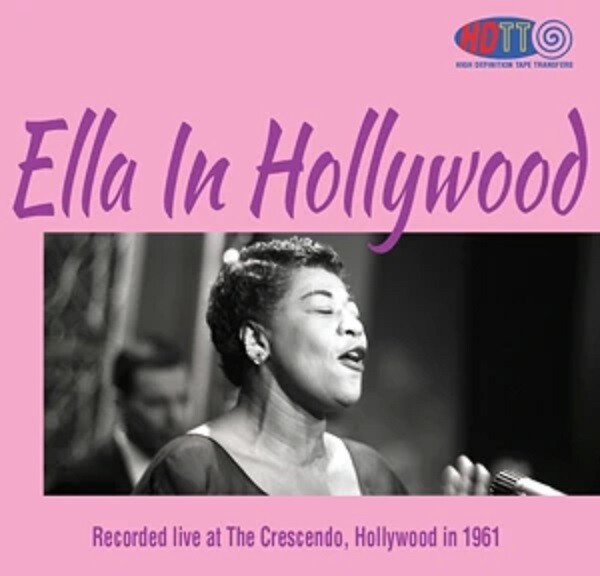 Ella In Hollywood, a live set from 1961 when Ella Fitzgerald was 44, features her at the peak of her powers on a very jazz-oriented night. Her version of "Take The 'A' Train" is her longest recorded vocal ever, over nine minutes long.
Other than a melody chorus, the rest of this version features her wondrous scat-singing. She comes up with riffs and variations that are worthy of the very best saxophonists. Ella's occasional use of words to describe the performance that she is creating is humorous, she never runs out of ideas, and the performance gives one the impression that she could have continued for at least another ten minutes. It is doubtful that any other jazz singer past or present could have created such a masterful performance.
Joined by pianist Lou Levy, guitarist Herb Ellis, bassist Wilfred Middlebrooks and drummer Gus Johnson, Ella also creates memorable versions of such songs as "I've Got The World On A String," "Mr. Paganini," "You're Driving Me Crazy" and "Air Mail Special." This set (reissued on CD a few years ago) belongs in everyone's jazz collection.
Track down the album on vinyl or download a new high definition transfer from the original tapes.
Ella In Hollywood (Verve 4052, 12 selections, TT = 47::03)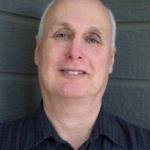 Since 1975 Scott Yanow has been a regular reviewer of albums in many jazz styles. He has written for many jazz and arts magazines, including JazzTimes, Jazziz, Down Beat, Cadence, CODA, and the Los Angeles Jazz Scene, and was the jazz editor for Record Review. He has written an in-depth biography on Dizzy Gillespie for AllMusic.com. He has authored 11 books on jazz, over 900 liner notes for CDs and over 20,000 reviews of jazz recordings.
Yanow was a contributor to and co-editor of the third edition of the All Music Guide to Jazz. He continues to write for Downbeat, Jazziz, the Los Angeles Jazz Scene, the Jazz Rag, the New York City Jazz Record and other publications.