This is The Festival Roundup as printed in our October 2018 issue, the most recent Roundup can be found here, our Interactive Event Calendar is located at the bottom of the same page. There you may add information about your own events.
For local recurring events and standing gigs check our Local Events page.
HOT JAZZ JUBILEE (Sacramento, CA) – Aug. 31-Sept. 3
Staged at the DoubleTree by Hilton in Sacramento, the sixth annual Hot Jazz Jubilee takes place over the Labor Day weekend. Invited to perform this year are the High Street Party Band, Bob Draga w/ Friends, Crescent Katz, Yosemite Jazz Band, Yve Evans & Company, Holland & Coots, Grand Dominion Jazz Band, Todd Morgan & the Emblems, Cornet Chop Suey, High Sierra Jazz Band, Pub Crawlers, Shelley, Bill & Eddie, Gator Nation, and the Cocuzzi Courtet, with the Royal Society Orchestra providing music for a special Saturday night dance in the Grand Ballroom. Guest artists for 2018 are Cheryl Burt (making her debut at the Hot Jazz Jubilee) along with festival favorites Eddie Erickson, Claudette Stone, Pat Yankee, and Kylie Castro.
Hot Jazz Jubilee will again have a Special Thursday Night set for those who plan on arriving early to the festival. It will start at 7 pm with the bands to be announced early next year. The sets will be in the Grand Ballroom from 7 pm to 10:30 pm and the cost is $25. More information will be available in the near future.
Badge prices range from $20 for students per session to $115 for a three-day all events badge ($105 if purchased before July 31); hotjazzjubilee.com; (916) 813-7665. Please note the new mailing address: 5150 Fair Oaks Blvd. Ste 101-252, Carmichael, CA 95608.
22nd ANNUAL PENTASTIC HOT JAZZ FESTIVAL – (Penticton, BC) Sept. 7-9
Situated between two lakes in the beautiful Okanagan Valley of British Columbia, Pentastic Hot Jazz is celebrating its 22nd year. This year, Pentastic presents its hottest three day lineup ever, with 10 bands and one Guest Artist.
Bands include Tom Hook and the Terrier Brothers, the long-awaited return of Bria Skonberg with her New York All Stars, Tom Rigney and Flambeau, Cornet Chop Suey, Dave Bennett and the Memphis Speed Kings, Dave Bennett Quartet, Cocuzzi Coots Courtet, Bob Draga with Friends, Black Swan Classic Jazz Band, Grand Dominion Jazz Band, and Guest Artist Lance Buller.
There are five venues to choose from and a free shuttle service is provided for travel between venues. Venues include: the Penticton Trade and Convention Centre, the Days Inn Conference Centre, the historic stern wheeler S.S. Sicamous, and the Elks Club. All but the Sicamous are dance venues and except for the Elks Club are Handicapped Accessible.
A free Gospel Service will take place on Sunday morning featuring the incomparable Marilyn Keller with the Black Swan Band. Parasol Parades are known to break out in the French Quarter and are encouraged.
Ticket prices (in Canadian Funds) are: three day All Event Badges $115, Friday only $65, Saturday only $80, Sunday only $60, and Youth passes $10/Day.
For further information, visit Pentastic online at www.pentasticjazz.com, or call toll-free (866) 599 3494. Purchase tickets online at www.valleyfirsttix.com.
GRUGELFEST (Toledo, OH) – Sept. 7-9
Named for the late Ralph Grugel, leader of Cleveland's Eagle Jazz Band, Grugelfest has replaced the annual Fall Dixieland Festival produced for more than 20 years by the EARLYJAS Club of Northeast Ohio. Traditional New Orleans Jazz Bands will be featured, including the St. Louis Rivermen (St. Louis, MO), the New Orleans Nighthawks (Lake Wales, FL), Sunset Stomp Jazz Band (Indianapolis, IN), Buffalo Ridge Jazz Band (Cincinnati, OH), and the Cakewalkin' Jass Band (Toledo, OH), plus World-Class ragtime piano players and singers.
Tickets are on sale at the Huntington Center Box Office, and may be purchased in person, by mail, or by calling (419) 321-5007. To reserve a hotel room, call the Holiday Inn French Quarter, 10630 Fremont Pike [US 20 @ I-75 / Exit 193 ], Perrysburg, Ohio, at (419) 874-3111. (Be sure to ask for special Grugelfest rates.)
For Festival Information, contact: GRUGELFEST c/o Ragtime Rick, P.O. Box 1071, Toledo, OH 43697; [email protected]
WAWASEE JAZZ PARTY (Syracuse, IN) – Sept. 7-9
The Wawasee Chautauqua organization has announced its first jazz party to be held at four locations, three of them in Syracuse, Indiana, with one in nearby North Webster. Three sessions (one Friday night and two sessions on Saturday. Sunday concludes the weekend with a Jazz Gospel concert from the Gazebo at the Oakwood Resort, followed by a brunch at The Pier Restaurant.
Of the six bands that have been scheduled, the Jazz Assemblage Big Band and the Gull Lake Jazz Orchestra will play only at the Oakwood Event Center in Syracuse. The other four bands—Eddie Metz Trio (featuring Rossano Sportiello), the Climax Jazz Band from Toronto, the Salty Dogs, and the Dave Greer Stompers—will perform at The Owl's Nest (North Webster), the Syracuse Eagles Club, Wawassee High School (next to the Eagles), and the Oakwood Event Center (Syracuse). There will also be a Free Stage at the Syracuse Lake Park where one may hear local musicians, including Dos Hermanos, Synchrony, Daniel Tucker Band, and Beez & the Rocker.
Premier Pass, $100 (includes all stages, all three days, Sunday's concert and brunch, and Jazz Party t-shirt and CD); Evening passes for Friday, $30 (5pm-11pm) and Saturday night, $30 (6pm-12am); Saturday afternoon pass, $20 (1pm-5:30pm). For tickets and information, please visit www.chautauquawawasee.org/annual-wawasee-jazz-party-sept-7-9th/
DENVER VINTAGE JAZZ FESTIVAL (Denver, CO) – Sept. 14-16
Staged at Studio Loft at Ellie Caulkins Opera House at1400 Curtis Street in Denver, CO and Dazzle Denver just down the road at 1512 Curtis, The Denver Vintage Jazz Festival is a one-of-a-kind festival focused primarily on jazz, blues, and tango music. Each venue features a spacious dance floor, and swing dance, blues, and fusion classes are available through Community-Minded Dance affiliated events Lindy on the Rocks and Hot Night Fusion Weekend.
Bands scheduled to perform at this year's event are Hal Smith's Swing Central, the Jonathan Doyle Swingtet, Red Hot Rhythm Rocket, and the Jonathan Stout Orchestra and his Campus Five plus Two (both featuring Hilary Alexander); all-star guests include Bobby Floyd, Jeffery Miller, Jonathan Doyle, Hal Smith, Steve Pikal, Dan Walton, and Jamie Cummins.
All music and dance pass, $120; all access pass (including classes), $120; VIP pass (includes Dazzle Brunch, $300 Mailing Address: CMDance, 421 S. Monaco Pkwy, Denver, CO 80224; Phone: (303) 883-6691; General Inquires and Artist Submissions: [email protected]; denverjazzfestival.org.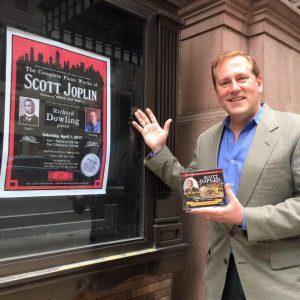 CENTRAL PENNSYLVANIA RAGTIME AND AMERICAN MUSIC FESTIVAL (Orbisonia/ Rockhill Furnace, PA) – Sept. 21-23
Two tiny towns—Orbisonia and Rockhill, each with populations of less than 500—were forever united by the East Broad Top Railroad and Coal Company. In the railroad's early days, ragtime was the popular music of the day, and the Central Pennsylvania Ragtime and American Music Festival (September 21-23) celebrates that musical heritage. Scheduled performers for the tenth annual event include Danny Coots, Richard Dowling, Frederick Hodges, Brian Holland, Daniel Souvigny, Adam Swanson, and Bryan and Yuko Eguchi Wright.
For ticket pricing and other festival information, please call David Brightbill at (814) 447-3984 or write PO Box 272, Orbisonia, PA. 17243; rockhillragtime.org
2018 COLORADO SPRINGS JAZZ PARTY (Colorado Springs, CO) – Sept. 28-30
The 2018 Jazz Party brings together world-class jazz musicians to the Antlers Hotel in Colorado Springs. This year the party will also feature local talents at the Saturday and Sunday afternoon performances.
The party kicks off with a cocktail reception Friday, September 28 at 6 pm, with music from 6:30 until 10:30. Saturday morning offers a master class, with local bands playing from 12:30 through 4:30. After dinner, the music resumes until 10:30. Sunday's jazz brunch starts at 10:30 am, with music continuing through 5 pm.
Performers include Alvin Atkinson, Drums; Jeff Barnhart, Piano; Dan Barrett, Trombone; Dennis Lichtman, Clarinet, Saxophone, Banjo; Eddie Metz, Jr., Drums; Richard Moten, Bass; Ken Peplowski, Saxophone, Clarinet; Ben Polcer, Trumpet; Ed Polcer, Cornet; Chuck Redd, Vibraphone; Rosanno Sportiello, Piano; Frank Tate, Bass; and Wayne Wilkinson, Guitar. Sunday brunch performers are David Siegel, Violin and Stefan Doucette, Guitar.
A Patron Badge is $250 admission to cocktail reception, Friday, Saturday and Sunday performances and Sunday Brunch, with a table for eight costing $1,750 Admission to all events (tickets are transferable). Individual session badges: Friday or Saturday evening, $75 for each session; Saturday afternoon, or Sunday afternoon, $50 each session; Sunday Brunch, $35 per person; student badges are $25 per person, per session.
For tickets please visit csjazzparty.com; for further information call Jean at (719) 471-3124 or write: The Colorado Springs Jazz Party, PO Box 2257, Colorado Springs, CO 80901-2257; [email protected]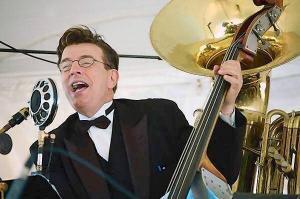 NEW YORK HOT JAZZ FESTIVAL (New York, NY) – Sept. 30
After yet another sold out edition last year, the 6th annual New York Hot Jazz Festival returns to the spellbinding McKittrick Hotel on Sunday, September 30, and once again features three stages (one of them hidden on a mystery train) with continuous live music from 16 ensembles and multiple special guest artists for 12 hours. The Fest will feature NOLA-style Second Line parade to commemorate the tricentennial of Crescent City, Antique Gramophone DJ, and a raucous Midnight Speakeasy after party with the Fest's storied jam as well as dancers and performance art acts to cap the night's festivities. Celebrating trad jazz with rising stars and legendary performers, the Fest will showcase the best talent of the global hot jazz and swing revival with the music spanning the entire breadth and scope of early jazz from the beginnings in New Orleans through the Roaring '20s and Prohibition and well into the Big Band Swing era. Prizes await those who deck themselves out in their vintage best. Dancing is encouraged.
Scheduled performers include Vince Giordano & The Nighthawks presenting "From Harlem to Montmartre: a Jazz Age Voyage" featuring Nicolle Rochelle as Josephine Baker; Evan Christopher's Django a la Creole; Mwenso and The Shakes "The Joint Is Jumpin'" (a hit Fats Waller review from London's West End); Olli Soikkeli Band; Olivier Franc & Jean Baptiste Franc (from France); Charlie Halloran Band (from NOLA); New Orleans Novelty Orchestra with special guest Eddy Davis; Evan Arntzen's Animule Dance; The Moonlighters; and the Midnight Speakeasy All-Stars Band. Antique Phonograph DJ MAC will crank up his Gramophones for your frolicking pleasure through the day, with more music, dance, and performance acts to be announced.
For ticket prices and other information, please visit www.nyhotjazzfest.com.
OREGON COAST JAZZ PARTY (Newport, OR) – Oct. 5-7
Oregon Coast Council for the Arts celebrates 15 years with the Oregon Coast Jazz Party October 5-7, 2018 at the Newport Performing Arts Center and at the Shilo Inn Suites Hotel, both in Newport. "Honoring Women in Jazz" is the theme of this year's event, to mark its 15th anniversary.
Director Holly Hofmann's roster includes jazz violinist Regina Carter's Quartet, alto sax star Grace Kelly's Quartet, and guitarist Mimi Fox's renowned San Francisco String Trio; as well as Tanya Darby on trumpet, vocalist Sinne Eeg, Yve Evans on piano and vocals, Kerry Politzer's Bossa PDX, and pianist Helen Sung. The South Eugene High School Dorians vocal jazz ensemble will also appear at the event this year, with Evans at the piano
Jazz party patron levels, $250, $500 and $1,000; (541) 265-2787; oregoncoastjazzparty.org.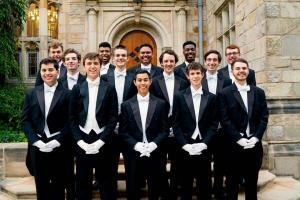 SUN VALLEY JAZZ & MUSIC FESTIVAL (Sun Valley, ID) – Oct. 17-21
The 2018 edition of Idaho's Sun Valley Jazz and Music Festival, covering five days and offering forty bands (with over 200 shows to choose from), will be headquartered at the Sun Valley Inn at the Sun Valley Resort. Performance venues include the Limelight Room, the Continental Room, the River Run Lodge, and Satchmo's, with free concerts daily at Giacobbi Square in Ketchum, Idaho. Music starts on Wednesday at 12:30 pm, and the last set ends on Sunday at 3:30 pm, with an Afterglow Dinner Sunday 7:15-10 pm (extra ticket required).
Performers at the festival include the Sun Valley Jazz All Stars: Bob Williams, Cynthia Sayer, Danny Coots, Bob Schulz, Bobby Durham, Brian Holland, Rob Verdi, Brady McKay; Yve Evans; Gary Ryan; Tom Hook; Terry Myers & Jaimie Roberts Quartet; Black Market Trust; Kings of Swing; Bruce Innes Trio; Cornet Chop Suey; Two-Tone Steiny & the Cadillacs; Joe Smith & the Spicy Pickles; Blue Street Jazz Band; Gator Nation; "All New" High Street Party Band; Cocuzzi Trio; Carolyn Martin Swing Band; Tom Rigney & Flambeau; Black Swan Classic Jazz Band w/ Marilyn Keller; The Terrier Brothers; Paris Washboard Superswing; Rosie O'Grady's Good Time Jazz Band w/ Bill Allred; Bob Draga & Friends; Ivory & Gold; Midiri Brothers Sextet; Blue Renditions; Holland & Coots; Boise Straight Ahead; Barnhart-Midiri; Sherri Colby's Racket Makers; Yale Whiffenpoofs; We Three; NNU Jazz Revival; and Banjomaniacs.
Events and features to look forward to: Two Big Band Bashes, Clarinet Clambake, Dueling Pianos, Free Dance Lessons, Gospel Services, Marching Band Salute, Pianorama, and Silent Movies w/ Jeff Barnhart.
Tickets available by telephone or at website; (877) 478-5277; sunvalleyjazz.com. Write for brochure (with full ticket pricing information) at Sun Valley Jazz, PO Box 2745, Sun Valley, ID.
JUBILEE BY THE SEA (Pismo Beach/Arroyo Grande) – Oct. 25-28
Jazz Jubilee (by the Sea) is celebrating its 42nd year with the theme, "It's New Orleans on the Central Coast,"—and the event has grown to include the neighboring city of Arroyo Grande. The Pismo Jubilee is always the last full weekend in October.
New bands for 2018 include: Professor Adrian Cunningham and his Old School and the Shake 'Em Up Jazz Band from New Orleans.
Returning favorites include: Tom Rigney and Flambeau, Blue Street, Cornet Chop Suey, High Sierra, Midiri Brothers, Tom Hook and the Terriers, Dick Williams Jammers, We Three plus One, Ivory and Gold, Creole Syncopators, Rag Bone Saints, Mariachi Autlence, High Street Party Band, The Au Brothers, Sue Palmer and Her Motel Swing Orchestra, Night Blooming Jazzmen, Ulysses Jasz Band, Larry and Dawn + Friends, and featuring special sets with guest artists Bob Draga, Carl Sonny Leyland, Larry Scala, Jeff Barnhart, Danny Coots, Washboard Steve, Pat Yankee, Bob Schulz, and Paul Ingle.
Early Bird 3-Day badges are $100. The Thursday night performance featuring, We Three plus One, will be held at the Vet's Hall. Badge sales: PO Box 356, Pismo Beach, CA 93448; 805-539-5696. For badges and more information, please visit pismojazz.com/JubileeByTheSea.htm. Information: [email protected]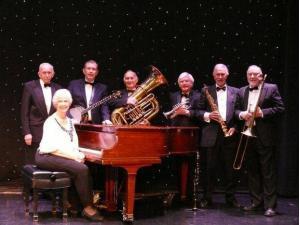 ARIZONA CLASSIC JAZZ FESTIVAL (Chandler, AZ) – Nov. 1-4
This 29th annual event will take place at its home for the last 15 years, the Crowne Plaza San Marcos Golf Resort in beautiful Downtown Chandler, AZ. The Crowne Plaza is a co-sponsor of the Festival and a focal point of the vintage Downtown allure with plentiful restaurants and boutique shops only a few steps away. Among the many highlights of this Festival are the special educational sets presented by the bands. In conjunction with the Festival, the Phoenix Lindy Exchange hosts hundreds of dancers who Lindy Hop into the wee hours on Friday and Saturday. They love the "hot" live jazz played by the Festival bands.
The music starts at 5:30 pm on Thursday, November 1st, and ends at 5 pm. on Sunday, November 4, after a Grand Finale highlighting the music of the Ink Spots by We3.
Howard Alden will play both guitar and banjo with a few of the groups. The bands will be: "Big" B.A.D. Rhythm, Cornet Chop Suey, Dan Reed's Dixieland Hotshots, Dave Bennett Quartet, 52nd Street Jazz Band, High Sierra Jazz Band, Jammers led by Cheryl Thurston (all musicians welcome), Kris Tokarski Trio, Queen City Jazz Band, St. Louis Rivermen, Sentimental Breeze, Stephanie Trick & Paolo Alderighi, Sun City Stomperz, Tom Rigney & Flambeau, We Three plus One, Wildcat Jazz Band, and Wolverine Jazz Band.
All Event badges may be purchased in advance for $110 before August 15 and $130 starting August 16. Tax-deductible co-sponsorship donations in support of the bands are in addition to badge purchase and start at $500 per person. Sponsor benefits include reserved seating and Hospitality Room privileges. Day badges are available only at the door. There will be an Afterglow following the Festival from 6 – 8:30 p.m. Cost will be $30 per person and includes dinner. For details, go to azclassicjazz.org or call 480-620-3941. Send checks or credit card orders to ACJF, 10918 E. Michigan Ave., Sun Lakes, AZ 85248.
MIKE DURHAM'S INTERNATIONAL CLASSIC JAZZ PARTY (Newcastle-upon-Tyne, UK) – Nov. 2-4
The Party was first founded in 1990 by Mike Durham in Whitley Bay, near Newcastle-Upon-Tyne, UK, and has grown bigger and better with each successive year.
The jazz party will run from mid-day on Friday until late on Sunday evening at the four-star Village Hotel & Leisure Centre, Silverlink North, Cobalt Business Park, North Tyneside, some 70 miles south of Scotland in northeast Great Britain. The festival takes place in a luxurious setting with assigned seating of eight to a table, and tables are rotated twice daily. The program explores jazz from its first 40 years, with special jam sessions in the Victory Pub in the wee small hours.
This year's musicians include trumpeters/cornetists Enrico Tomasso, Andy Schumm, Malo Mazurie, Mike Davis, Jamie Brownfield, Duke Heitger; reed players Claus Jacobi, Dan Levinson, Michael McQuaid, Matthias Seuffert, Richard Exall, Lars Frank, Ewan Bleach; trombonists Jim Fryer, Adrian Fry, Graham Hughes; pianists Jeff Barnhart, Keith Nichols, David Boeddinghaus, Morten Gunnar Larsen, Martin Litton; banjoists/guitarists Thomas "Spats" Langham, Martin Wheatley, Jacob Ullberger; percussionists Nick Ball, Nick Ward, Josh Duffee, Richard Pite; bassists/tubists Henri Lemaire, Malcolm Sked, Phil Rutherford; violinist Emma Fisk; and vocalists Joan Viskant and Nicolle Rochelle.
Places for the 2018 Party will cost £160 per person for the weekend. (Exchange rates as of August 17: $1.28 US = £1 UK.) All bookings are 100% refundable in case of cancellation due to serious illness, bereavement, or other unavoidable cause. For tickets and other information, please visit whitleybayjazzfest.org; [email protected]
SUNCOAST JAZZ FESTIVAL (Clearwater Beach, FL) – Nov. 16-18
The 28th edition of the Suncoast Jazz Festival takes place in five indoor venues at two adjacent resort hotels, the Sheraton Sand Key and the Marriott Suites, in Clearwater Beach on the Gulf of Mexico. Special guest artists Rossano Sportiello, Chuck Redd, and Dave "Wally" Tatrow will lead youth workshops as well as perform over the weekend. Scheduled bands and performers include Adrian Cunningham and His Old School, Dave Bennett Quartet, Tom Rigney and Flambeau, High Sierra, Cornet Chop Suey, Terry and the Pirates (Terry Meyers, Bob Leary, Eddie Metz, Jr., Charlie Bertini, Pat Gullotta, Jeff Phlilips, Jay Mueller), Queen City Jazz Band with Wende Harston, LaLucha, Danny Sinoff Quintet, Nate Najar, Theresa Scavarda, Paul Scavarda, Dave Tatrow, Bob Price, John Lamb, James Suggs, Pepper, Betty Comora, and Mike Evans. Sponsor packages $350+; Benefactors $235; 3 Day Weekend $135; Daily $40-50; Youth $10; Friday Swing Dance (with Sam Mahfoud and the Swing Time Dancers) after 6 pm, $25.
For tickets and information, visit us online at suncoastjazzfestival.com; or write: PO Box 395, Largo, FL 33779; (727) 248-9441.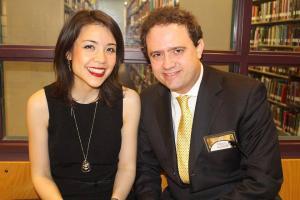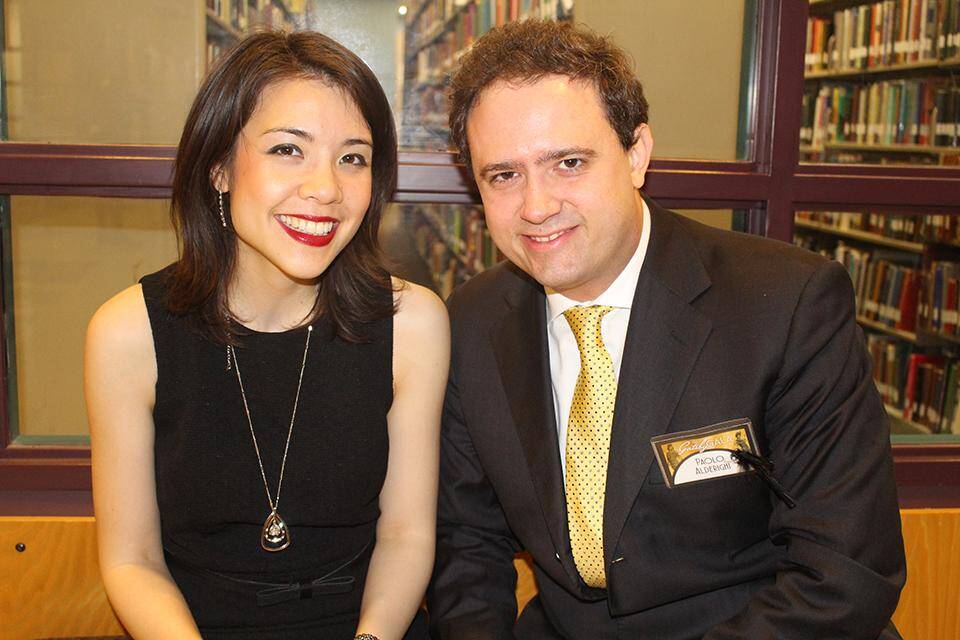 WEST COAST RAGTIME FESTIVAL (Rancho Cordova, CA) – Nov. 16-18
The 32nd annual fest will be staged at the Sacramento Marriott Rancho Cordova, 211 Point East Drive, some 15 miles east of Sacramento. Six ground-floor venues present live music nearly nonstop through the festival's three days. This fall's performers include Elliott Adams, Paulo Alderighi, Jade Anderson, Nick Arteaga, Cleve Baker, Clint Baker, Ramona Sidney Baker, Tom Barnebey, Jeff Barnhart, Big Mama Sue & Fast Eddie, Bob Blade, Tom Bopp, The Bradshaws, Diego Bustamante, Michael Chisholm, Danny Coots, Neville Dickie, Richard Dowling, Marty Eggers, Lisa Gonick, Frederick Hodges, Brian Holland, Stan Isaacs, Vincent Matthew Johnson, Max Keenlyside, Morten Gunnar Larsen, Ethan Leinwand, Carl Sonny Leyland, Frank LiVolsi, Carl Lunsford,, Larisa Migachyov, Ezequiel Palleiá, Will Perkins, Jack Rummel, Greg Sabin, Anthony Sarginson, Christoph Schmetterer, Sean Sharp, Ray Skjelbred, Adam Swanson, Virginia Tichenor, Matt Tolentino, Stephanie Trick, Ryan Wishner, Ivory&Gold®, Buffalo Crossing, Porcupines, Sullivans/Drivons, Pacific Coast Ragtime Orchestra, and the Ragnolia Ragtette.
All-events badges cost $105, and $115 after Nov. 1; Fri-Sat badges $95; Sat-Sun $85; Fri $50, Sat $60; Sun $40 through Oct. 31. (916) 457-3324; westcoastragtime.com/.
39th ANNUAL SAN DIEGO JAZZ FEST (San Diego, CA) – Nov. 21-25
Headquarters: Town & Country Hotel and Convention Center. Invited Guest Artists: Stephanie Trick, Paolo Alderighi, Katie Cavera, Carl Sonny Leyland. Invited Bands & Groups: Cornet Chop Suey, Black Swan Classic J.B., Original Cornell Syncopators, High Sierra J.B., Dave Bennett Quartet, High Society J.B., Big Butter J.B., On The Levee Band, Night Blooming Jazzmen, Chicago Cellar Boys, Sue Palmer and her Motel Swing Orchestra, Grand Dominion J.B., Titanic J.B., Yerba Buena Stompers, Mad Hat Hucksters, Cash In Hand, Gino and the Lone Gunmen, Heliotrope Ragtime Orchestra, Katie Cavera Trio, Dawn Lambeth Trio, Sonny Leyland Trio, Champagne Dixie, Jazz Jammers, Dick Williams' Jazzsea Jams, Uptown Rhythm Makers, and the Mission Bay High School Preservationists. Saturday Night Swing-X headliner: Michael Gamble's Rhythm Serenaders.
All Event Badges: 5-Days $125 each; 4-Days $115 each; 3-Days $105 each. Daily badges available at the door. Contact: AFCDJS, P.O. Box 880387, San Diego, CA 92168-0387; 619-297-5277.
Email: [email protected]; Website: http://www.sdjazzfest.org/
---
This is what our print edition feels like. If you want good news to read with your morning coffee, order a print subscription. You'll get full online access to our archives, web extras, and our next issue will arrive at your door. Online only access to all of our original material is also available! Support Hot Jazz Journalism- Subscribe