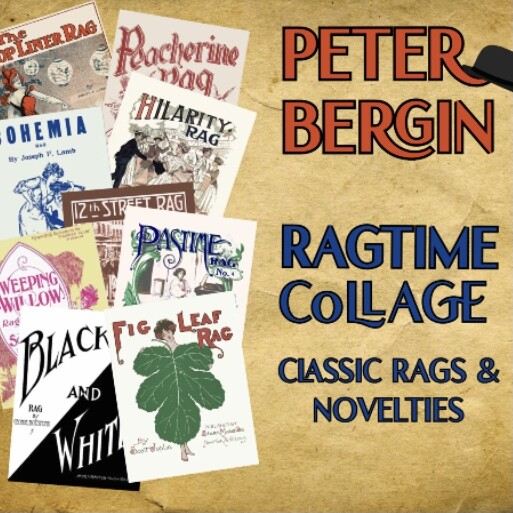 Scott Joplin's ornate and harmonious Fig Leaf Rag is probably his most difficult piece to play. The B and C sections—with their right hand thirds and octaves respectively—have particularly been thorns in the sides of many pianists, myself included.
One excellent performance of Joplin's 1908 classic is by Peter Bergin on his most recent CD release, Ragtime Collage (cover pictured). Bergin's deviations from the printed score sound appropriate for the piece and are played with great assurance. Especially notable is the dramatic flair with which Bergin plays the D section, one of Joplin's most grandiose conceptions. Ragtime Collage can be purchased from berginmusic.com; he also has other music available on his website, as well as Amazon Music and iTunes.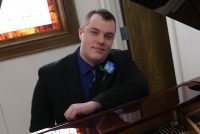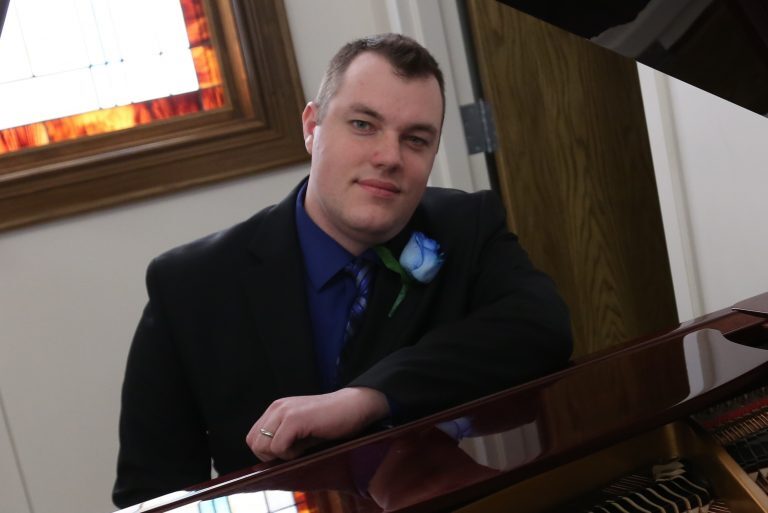 Brandon Byrne is a ragtime composer, performer, and scholar. Max Morath said of Byrne, "Brandon's unique compositions display unparalleled gifts and hidden virtuosity. His music reflects the past and challenges the future. His playing will touch your soul." For a full list of his compositions, please visit his website.