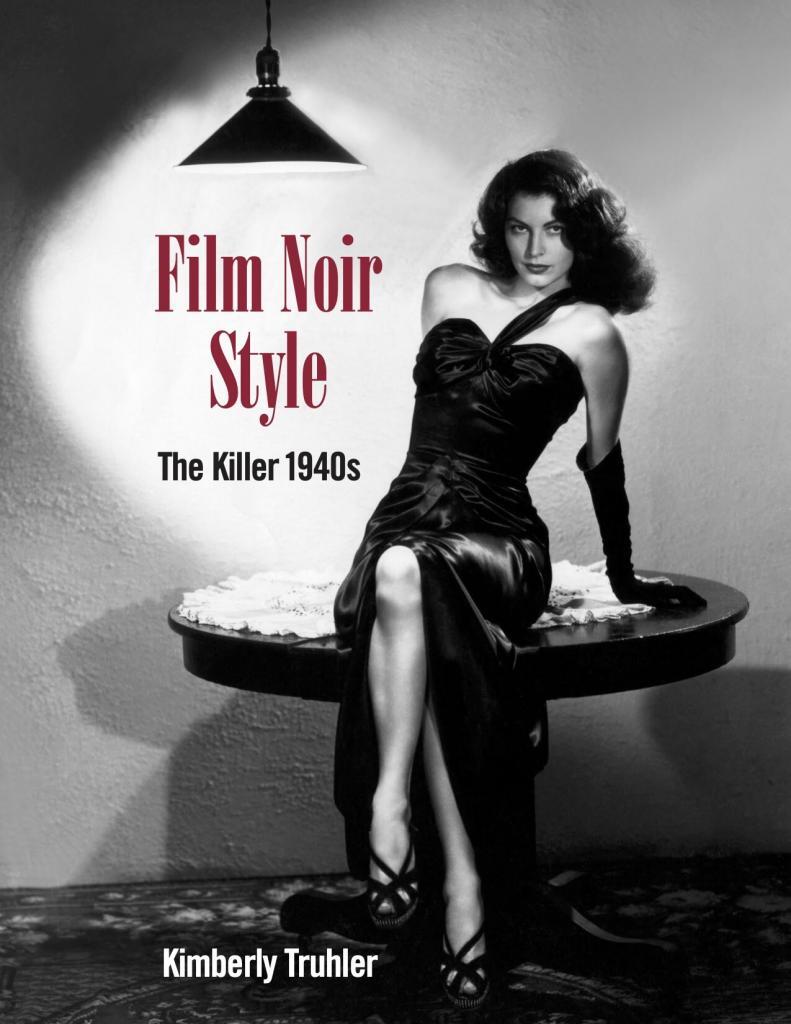 Most books about the history of Hollywood costume fall roughly into two categories; either a profile of an individual designer, or a general history of the entirety of cinema style. That's why Film Noir Style: The Killer 1940s, is a luscious deep dive into, not just a decade, but the fashion iconography of just nineteen memorable films from that decade shadowed by World War II.
Truhler is careful to position the on-screen styles in relation to real world fashion and clothing. Costumes are those clothes, fashionable or not, which help define a movie character. The relationship between the two categories was symbiotic during the classic Hollywood era. Ready to wear designers were influenced by movie fashion, and many costume designers had served apprenticeships with fashion houses. Movie designers were constrained by the same wartime fabric restrictions as civilians.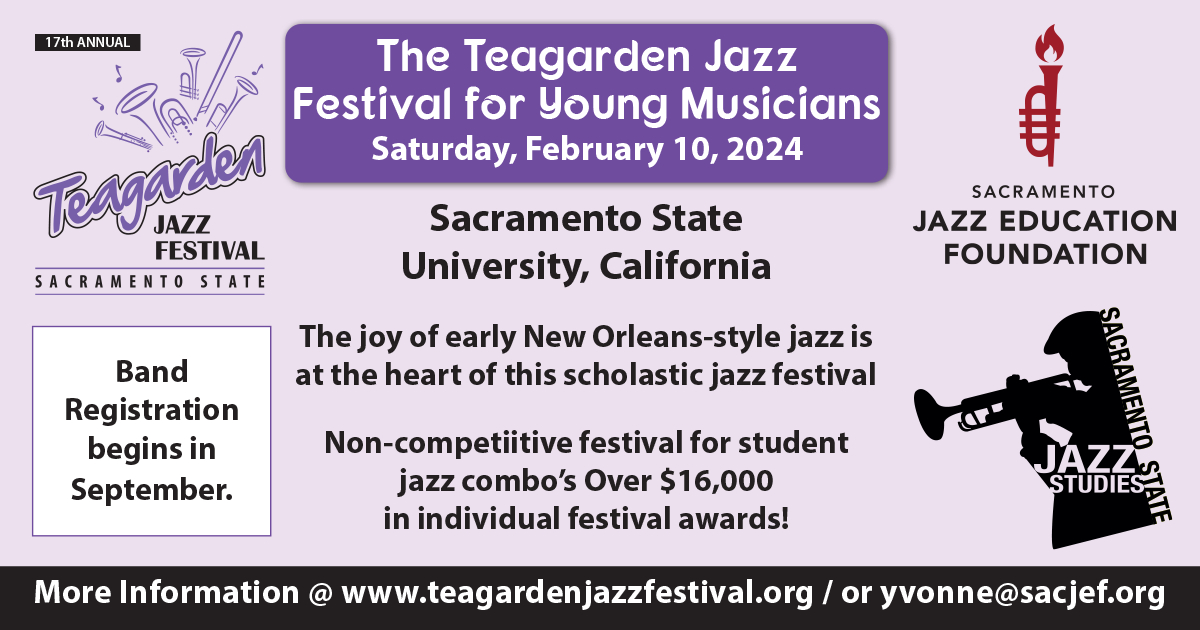 There was limited access to materials deemed necessary to the war effort, like wool (for uniforms) and silk (for parachutes) and clothes were designed to minimize fabric. Skirts were short. No double breasted jackets. No cuffs or pocket flaps, deemed wasteful. Men's suits eliminated vests, and socks were shortened, no more sock garters for the guys. Women at home were cautioned to make do and mend, and it wouldn't do for movie heroines to flaunt those rationing restrictions. Some items were not rationed, beads and sequins, feathers, hat veils, and ribbons, and, I presume, artificial flowers, which is part of the reason for those kooky morale-boosting wartime hats. But the film noir dames showcased in this book don't wear frivolous headgear, as a rule.
In fact, one of the purposes of wartime rationing was to freeze fashion, so clothes would not appear out of date before they were worn out. Movies helped reinforce that. The slim fitting, unadorned suits worn by Betty Grable in I Wake Up Screaming in 1941 almost could have been worn by Rita Hayworth in 1948's Lady From Shanghai, and Barbara Stanwyck's tight fitting sweater in Double Indemnity (1944) could have been swapped for Ava Gardner's in The Killers (1946). It's enjoyable to trace the evolution of the trench coat (male and female) and the draped evening frock though Truler's photo choices.
Certain films demand to be included, because of dresses that are not only instantly recognizable, but have continued to influence fashion to the present day. Two of those gowns are sculpted of glistening black satin, hugging Rita Hayworth's curves in Gilda and Ava Gardner's in The Killers. Truhler discusses the way the Production Code dictated women's clothing styles in tandem with the Ration Board. Movie censors were obsessed with eliminating cleavage (even the shadow of it) and showing a belly button was impermissible. Because, it made you think of babies, and where babies come from and how babies are made…oh, my! Midriffs could be bare, but the navel couldn't be revealed. She doesn't mention that breast movement was also strictly forbidden, especially when dancing. That resulted in the steely profile of many mid-century undergarments.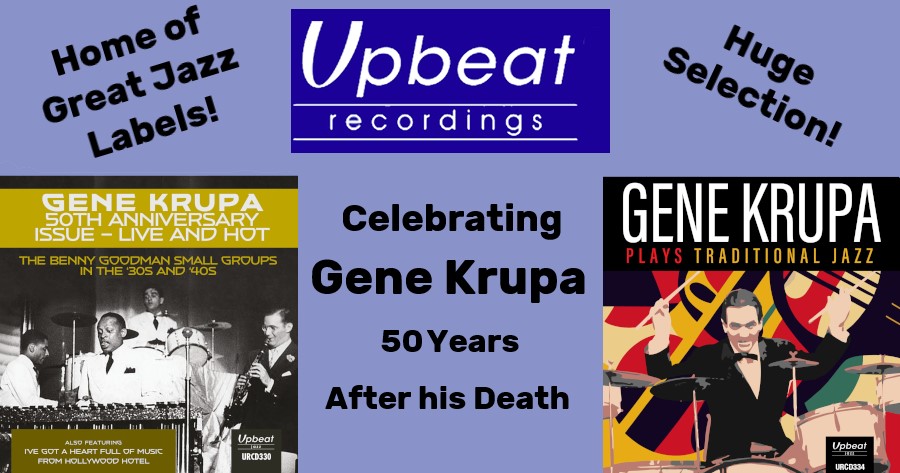 The author's research is extensive, and the chapter notes are a clue to the impressive effort put into this volume. She's used a lot of excellent reference books and biographies, but also contemporary press accounts, academic articles, YouTube videos and most fascinatingly, personal interviews. She spoke with Randall Thropp, Paramount costume archivist. Is he the one that told her one of Veronica Lake's frocks in This Gun for Hire was rust colored crepe? I'm always fascinated to discover what color a dress was in a black and white movie (all the films in this book are in b & w). She also discusses Barbara Stanwyck's crazy blonde wig in Double Indemnity in detail, creating a highly entertaining observation of one of film noir's most remarkable style statements.
Truler has an understanding about the way clothes are constructed, which is revealed in her descriptions, as she goes outfit by outfit through her chosen films. As a dressmaker myself, I'm often annoyed that writers about movie costume will describe sewing construction inaccurately, going more for the image, rather than the practical details of how you cut, sew and drape. One might even say, in paying attention to the realities of clothing construction, the author has prioritized the female gaze over the male gaze.
She includes, whenever possible, not just the posed on set stills (usually shot just before or after the camera rolled on a particular scene) but also the studio glamour shots, which is the best way to really see the details of the clothes. One of my favorite chapters is on Dead Reckoning, with Humphrey Bogart and Lisabeth Scott. Truhler beautifully contextualizes the post war mood, which is critical to the film. She also includes, not just a glamour portrait of Scott in the plunging neck black halter dress that understandably entrances the hero, but a lovely portrait of Bogart as well. He often wore his own tailored clothes in films, and he was meticulous about the way he looked. He patronized an Italian tailoring firm called Caraceni, and they were intrinsic to his star image.
As a particular treat, she has a candid shot of Scott, wearing the slinky black gown, while conferring with the film's designer, Jean Louis. What a fabulous find! She reports what must be a fan magazine description of another of her ensembles, "Smooth as pale mint ice cream is this tailored suit with its hand-stitched buttons worn by Lizabeth Scott…Her French crepe blouse with its print of green, white and black, complements the suit of soft green, which is a perfect foil for Miss Scott's ash blonde hair." It's interesting (and unremarked) that the print on her blouse (and matching snood) is that of rattan chair caning, which subtly evokes the film's tropical Florida locale.
Of course, I have some tiny quibbles. She discusses Bonnie Cashin's designs for Gene Tierney in Laura, but doesn't spotlight the dramatic clothes worn by Judith Anderson, which strongly evoke Cashin's interest in non-Western clothing. I love that Truler has discovered that Gene Tierney's custom made wardrobe for Laura even includes bespoke black lace lingerie trimmed with baby-blue ribbon (wouldn't the detective in the film, played by Dana Andrews, like to have known about that!). But she doesn't mention that Cashin, who never licensed her name, is the designer of what is simply known today as the "Coach bag" with its distinctive toggle clasp, adapted from industrial hardware. And, I'm sorry there aren't better pictures of Sonia Darrin's amazing clothes from The Big Sleep.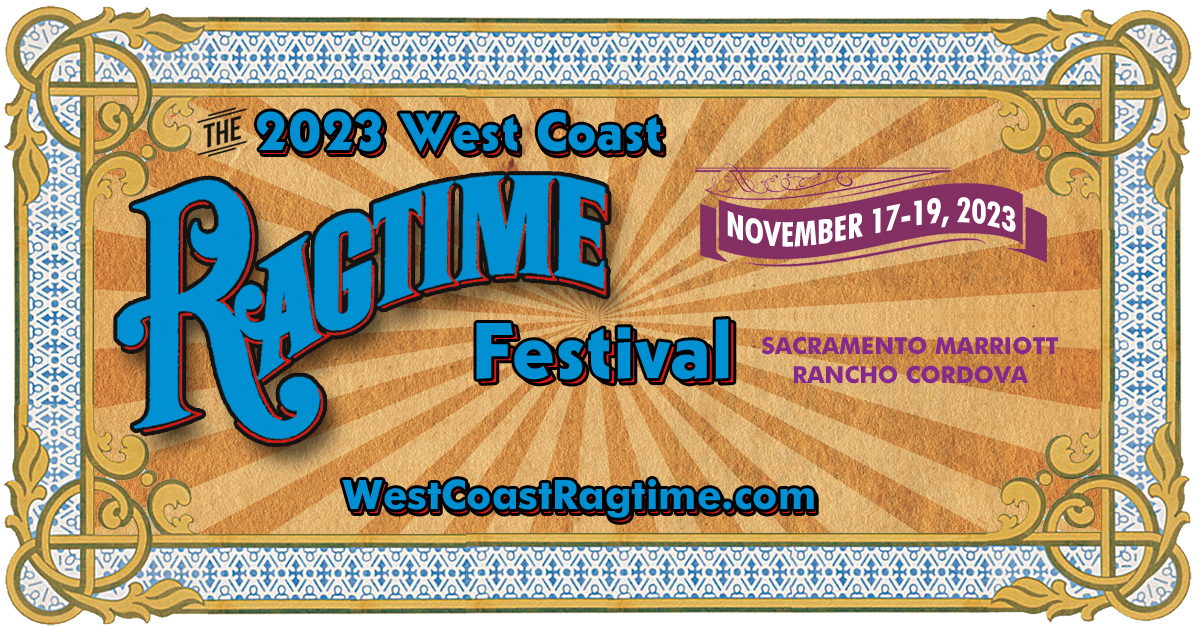 But, the lack of these few details does not detract from the delight of this book, useful for the casual and the scholarly reader, filled with wonderful photos, fascinating text and a detailed list of references, chapter by chapter, as well as an index. If you're interested in film noir, 1940s fashion or the careers of these memorable actors, Film Noir Style: The Killer '40s does not disappoint.
Film Noir Style: The Killer 1940s
by Kimberly Truhler
goodknightbooks.com; 272 pp; Hardcover; $45
ISBN: 9781732273597