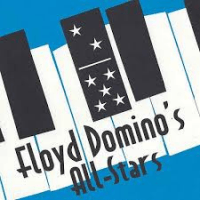 After a period of decline, small-group swing made a major comeback in the mid-1970s with the rise in prominence of tenor-saxophonist Scott Hamilton and cornetist Warren Vache. In the early 1990s, the Retro Swing movement (even with its faddish elements) gave a shot in the arm to the movement and attracted many thousands of young swing dancers. Decades later, swing is still very much alive.
Pianist Floyd Domino, based in Austin, Texas, was a member of Asleep At The Wheel for seven years and has often played with Western Swing bands that combined together vintage country music with jazz. Domino's background in swing, boogie-woogie, and blues makes him ideal for small swinging combos.
His CD, Floyd Domino's All Stars, often finds him sounding a bit like Count Basie although also displaying his own musical personality within the genre. He performs the swinging repertoire with cornetist David Jellema, tenor-saxophonist Lauryn Gould, guitarist Brooks Prumo, bassist Ryan Gould, drummer Hal Smith, and occasionally singer Emily Gimble.
Their music is comprised of relaxed versions of standards, blues, and the Ray Charles hit "Mess Around." The two horns often riff (a bit reminiscent of the Benny Goodman Sextet), the short solos add to the music's momentum, and the ensembles are full of infectious ideas. Floyd Domino, who is well featured and occasionally showcased on selections without the horns, sounds like he is having the time of his life numbers as "Riff Blues," "Moten Swing," "Exactly Like You," and "After You've Gone." Listeners will have a great time, too.
Floyd Domino's All-Stars
(Golliber Records, 13 selections, TT = 45:03) www.floyddomino.com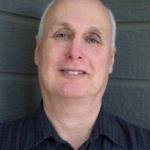 Since 1975 Scott Yanow has been a regular reviewer of albums in many jazz styles. He has written for many jazz and arts magazines, including JazzTimes, Jazziz, Down Beat, Cadence, CODA, and the Los Angeles Jazz Scene, and was the jazz editor for Record Review. He has written an in-depth biography on Dizzy Gillespie for AllMusic.com. He has authored 11 books on jazz, over 900 liner notes for CDs and over 20,000 reviews of jazz recordings.
Yanow was a contributor to and co-editor of the third edition of the All Music Guide to Jazz. He continues to write for Downbeat, Jazziz, the Los Angeles Jazz Scene, the Jazz Rag, the New York City Jazz Record and other publications.