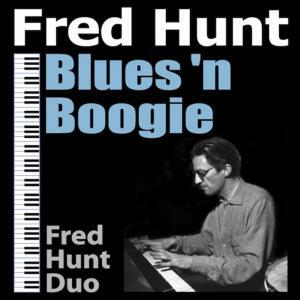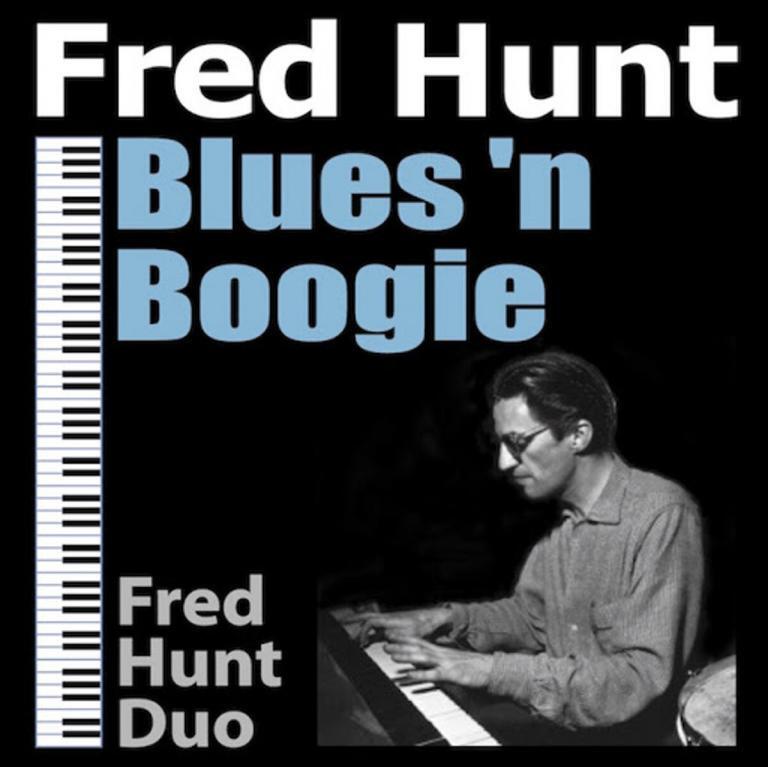 Fred Hunt was most notable for being the longtime pianist with trumpeter Alex Welsh's Eddie Condon-influenced band in the 1950s and '60s. An excellent stride and blues pianist inspired by Donald Lambert and the other greats, Hunt rarely recorded as a leader, just a trio album apiece in 1968 and 1979 for the 77 and German Erus labels. Recently drummer Mike Bracewell unearthed some tapes that he made in 1979 while playing duets with the pianist. Released for the first time on the Lake label, Blues 'N' Boogie features some very spontaneous explorations by Hunt that add to his musical legacy.
The piano that was used unfortunately had seen better days but Hunt, as with the best pianists, makes it sound better than it should. In addition to a rousing version of "St. Louis Blues," "Lady Be Good," "The Man I Love," and "Elegie" (a classical piece that had previously been swung by Lambert), Hunt performs five medleys that occasionally wander but are quite intriguing.
A 9 1/2 minute tribute to Glenn Miller includes not just five of his hit songs but quotes from other tunes. A seven-song Duke Ellington medley happily stretches out for over 13 1/2 minutes, three unrelated show tunes are pieced together, and so are four songs having to do with autumn. While several artists (most notably Anita O'Day) had previously teamed up "Yesterdays" and "Yesterday," Hunt goes one better by also including "Yesterday When I Was Young." Concluding this fine CD is a duet with cornetist Alex Welsh on a 1968 version of "Davenport Blues."
A release such as this one makes one go back to the Alex Welsh recordings and pay closer attention to the piano solos. Fred Hunt was an underrated master. Now I only these performances had been played on a Steinway!
Blues 'N' Boogie
(Lake LACD 361, 10 selections, TT = 72:34)
www.fellside.com