I made my first visit to the Charles Templeton Ragtime and Jazz Festival on the last weekend in March at Mississippi State University in Starkville. This festival is perhaps unique in that it's held on a large college campus while school is in session.
It kicked off with a Gatsby-themed fashion show on the lobby of Mitchell Memorial Library, which also houses the extensive and outstanding Templeton collection of antique phonograph players and vintage sheet music. When I inquired what relationship the fashion show had to the music, I was told that it's intended to involve more of the college in the festival. The fashions modeled were designed and made by MSU students. Taking an expansive view, I can see that as an all-around benefit, but these were by no means Ragtime-era styles. The 45-minute show was accompanied by Jeff Barnhart, the festival's musical director, on piano with his wife Anne on vocals.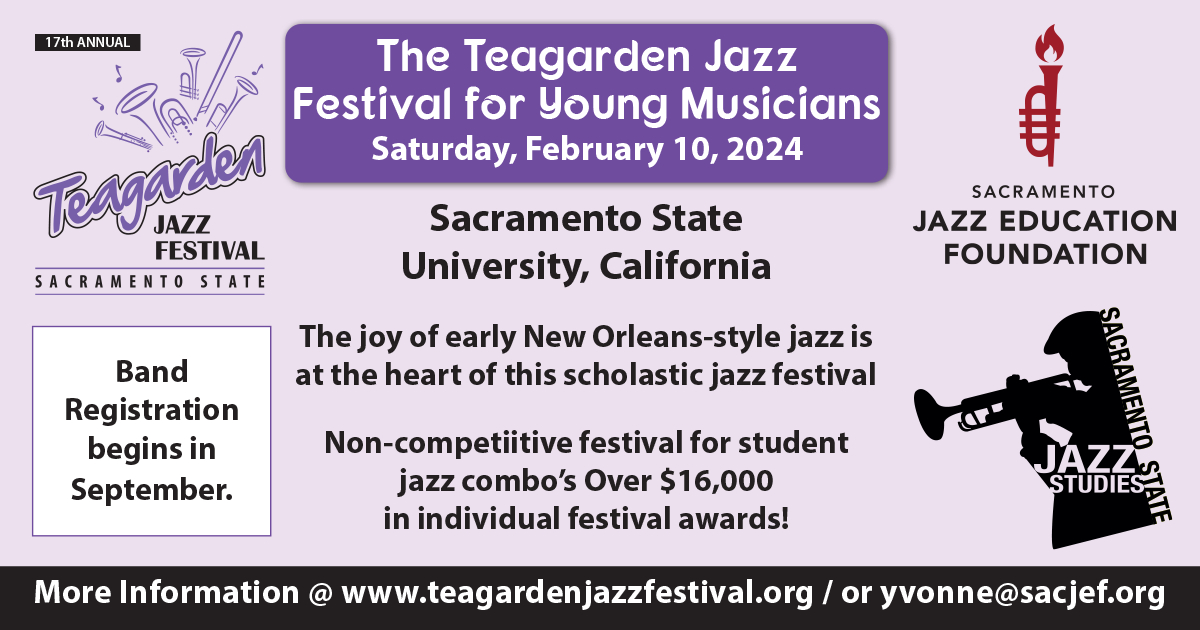 Prior to arriving, I learned from the festival's website that MSU also houses the U.S. Grant Presidential Library. I arrived early enough on Thursday to pay a visit. How did Grant's archives wind up in Mississippi? They were relocated from Southern Illinois University due to a personal connection between the former head of the U.S. Grant Association and his successor, who taught at MSU. An addition to the Mitchell library was made to house the exhibits and documents, and a beautiful addition it is.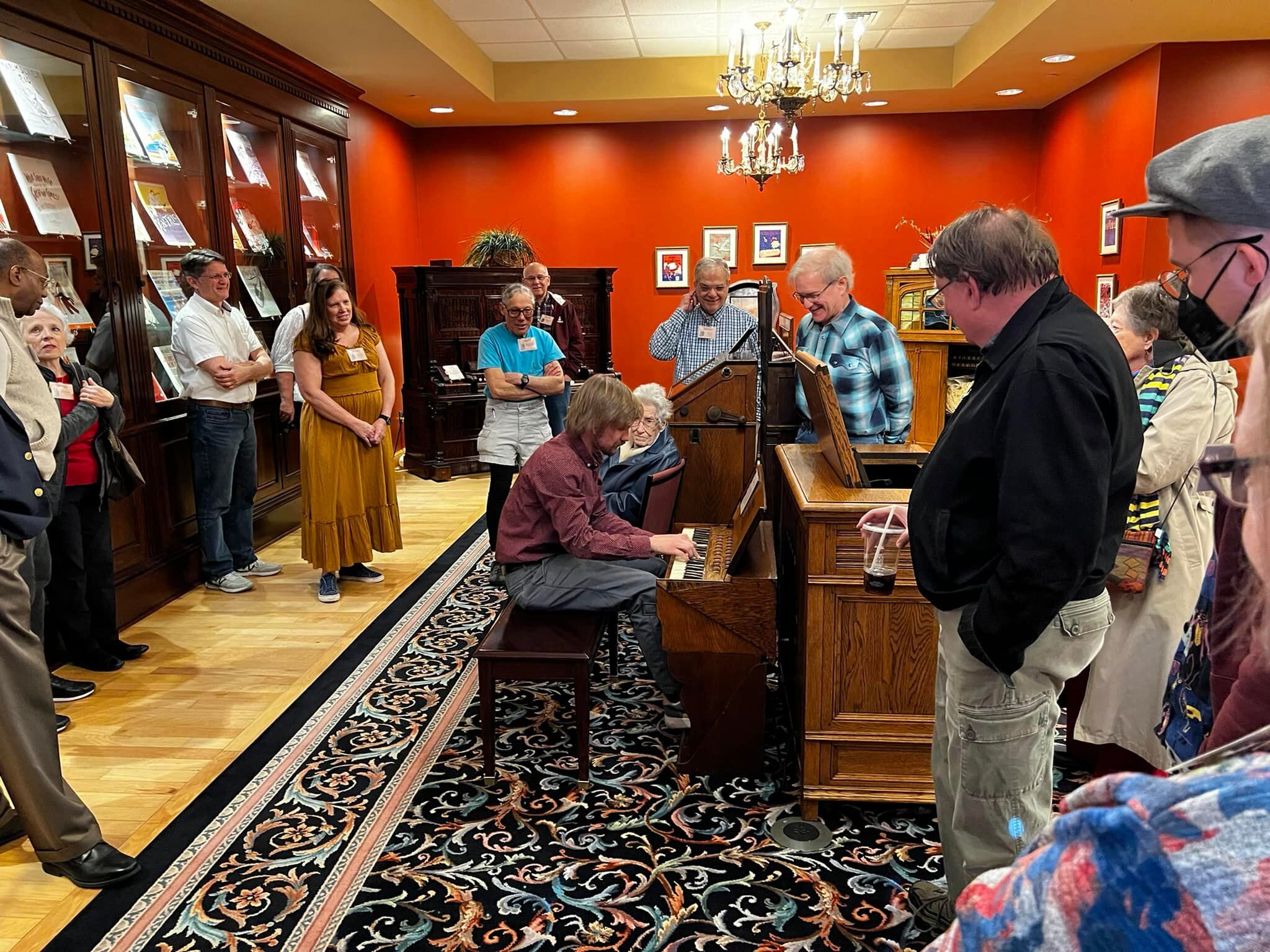 This festival is heavier on seminars and scholarly discussions than others I've attended. Consequently, there is only one concert per day. This reduces the expense for musicians, but the entry fee is so modest that I would gladly pay a little more if it means either hiring more players or adding one or two music sets with the performers on hand.
On the card, in addition to the Barnharts, were pianists Adam Swanson and Donald Ryan, drummer Josh Duffee from Davenport, and multi-instrumentalist TJ Muller from St. Louis. He played banjo, acoustic and resonator guitars, trumpet and trombone, and sang.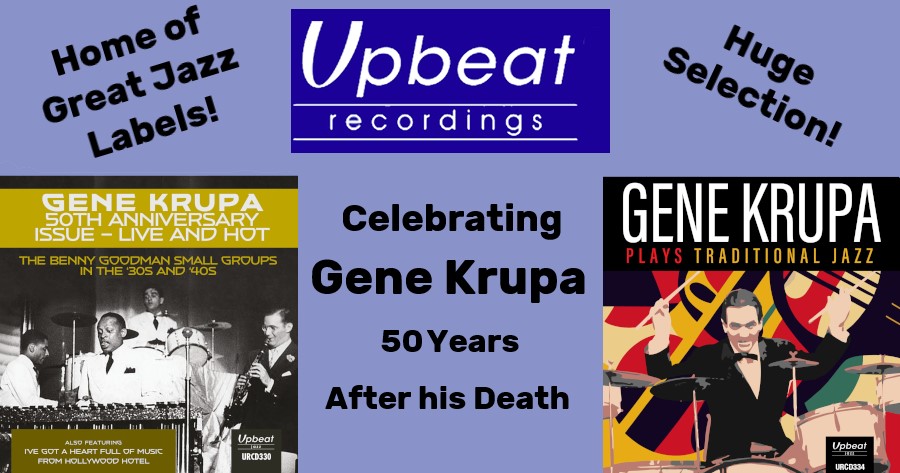 MSU has a very attractive campus, though I dare say it takes second place to its rival Ole Miss. All the events were held in two locations. The seminars and fashion show were in Mitchell Library and the evening concerts were in the McComas Hall theater about a 5-minute walk away. There are a variety of eating venues around the campus so it was not necessary to leave for meals.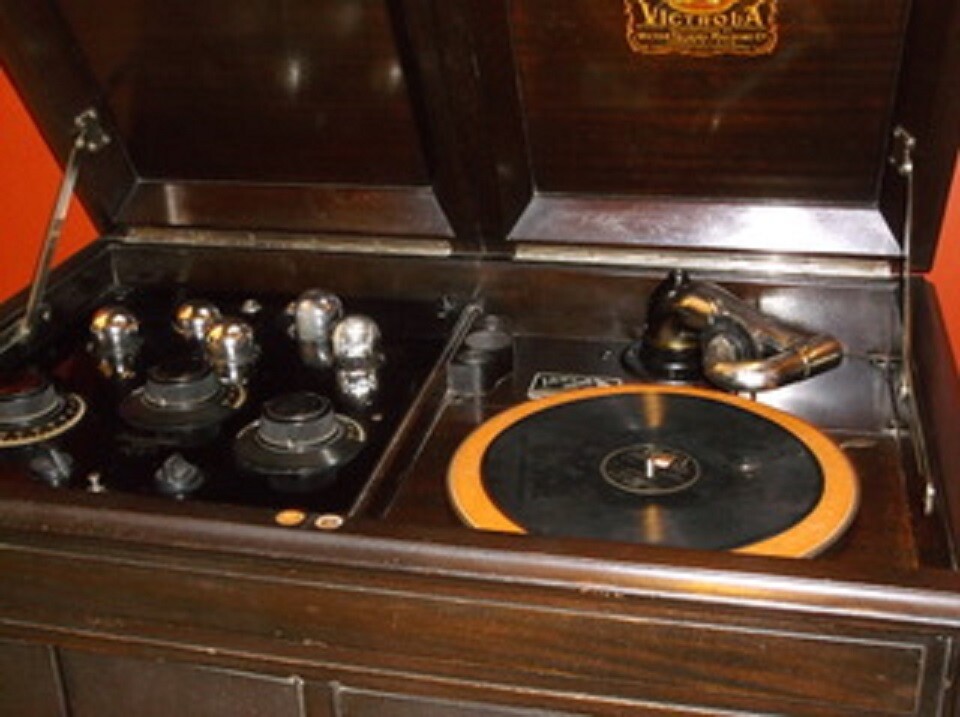 The Charles Templeton collection of antique music machines and sheet music deserves a column in itself, and one will be forthcoming. I spent almost an hour with the benefactor's son Chip (Charles Jr.) learning how the collection came about.
Friday morning's first seminar was a tour of part of the collection, led by Jeff Barnhart and Lynda Graham, the museum's full-time caretaker. They also hosted the "back room" tour Saturday morning. The museum is worth a trip by itself.
The other seminar topics and their leaders, in addition to the two showings of the Templeton collection, were: the heritage of the early 20th century music in St. Louis by TJ Muller; teaching and writing pop music history by MSU History Department professor Joseph Thompson; the life and music of Janice Cleary with Adam Swanson; race and the early popular music industry by MSU PhD candidate Xavier Sivels; an analysis of ragtime over the course of its history by Donald Ryan; and a "show-and-tell" of drum (or more correctly, percussion) sets by Josh Duffee. Aside from the Templeton collection, I found TJ's, Adam's, and Josh's the most entertaining, not just because I know these guys, but because their topics, I felt, related most directly to the purpose of the festival.
A word (or three) about Adam's presentation: in her 96 years Janice Cleary amassed a collection of 46,000 pieces of sheet music that was previewed in these pages a few months ago. Adam, an avid collector himself, befriended Janice, who lived in Omaha, not too far from where Adam's parents live. It was determined in consultation with the most knowledgeable and dedicated authorities that MSU should become the collection's home. The process of cataloging and digitizing has just begun. Members of Janice's family were on hand this weekend.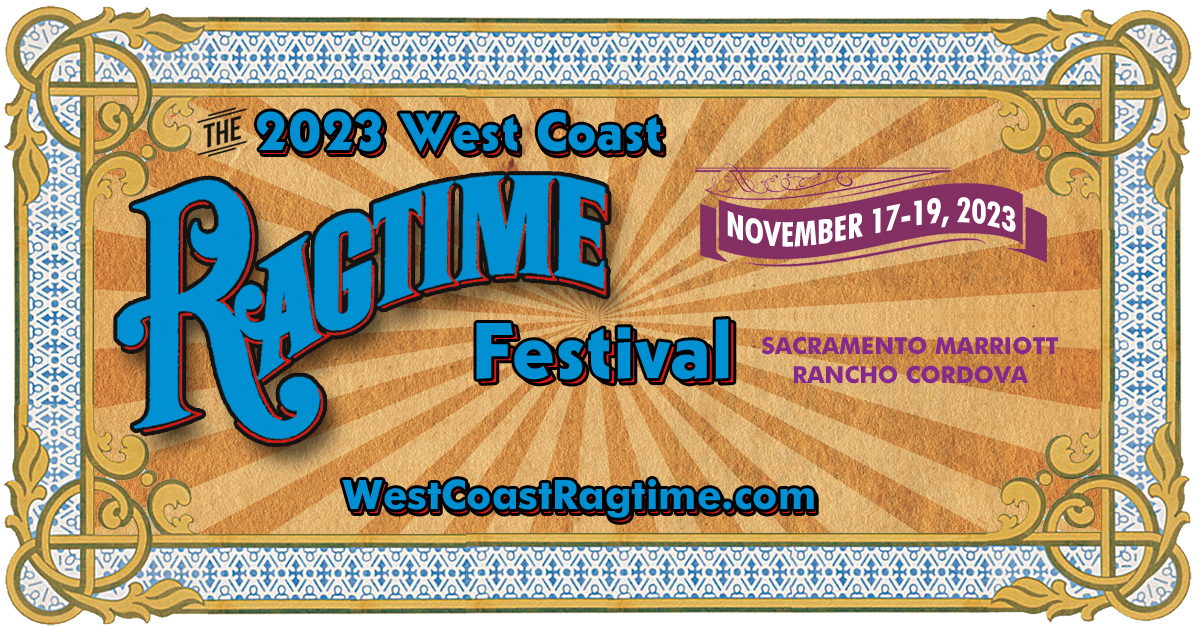 Now, about the evening concerts. The pianists performed solo or as a duo. There was also the "Sweet and Hot Quartet" with Jeff, Anne, TJ, and Josh, and then all six musicians were together for the finale. On Friday evening the annual Keyone Docher award was presented. It honors an MSU music major who died shortly after his performance in 2014. This year's recipient was Madeline Lee, a junior pursuing a B.A. in music with a concentration in oboe. She played two numbers, both very well received.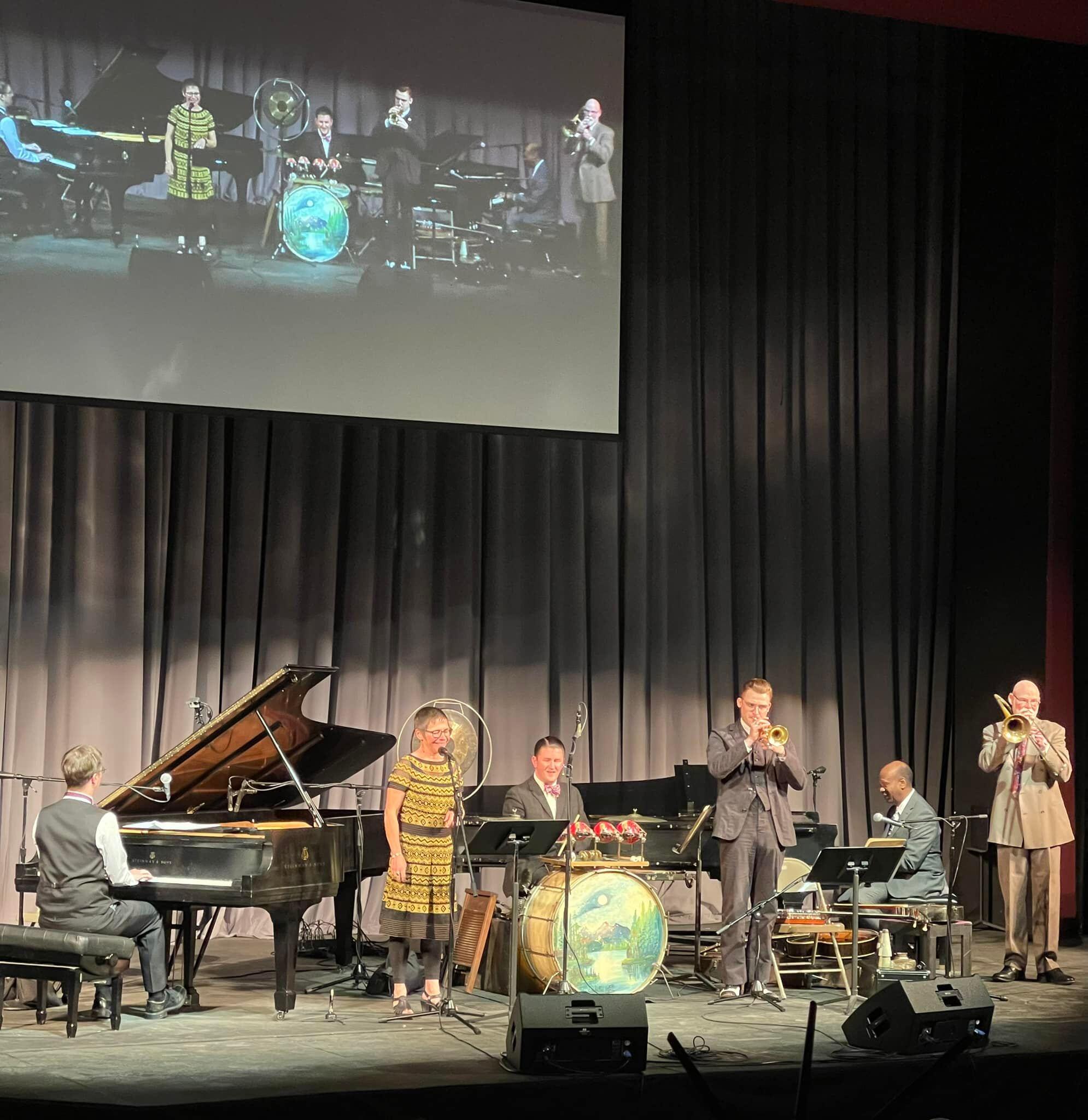 An addition to the weekend's events, though not part of the schedule and therefore not seen by festival-goers, was Donald's performance for 400 students at the MSU Partnership School. I interviewed Donald one evening that will be the subject of an upcoming column.
Among the concerts' highlights were Josh on xylophone evoking his hero Teddy Brown, the piano duos with Jeff and Adam or Donald, and Saturday's finale in which Jeff played TJ's trombone! All the individual and ensemble performances were first-rate (not that I expected less).
The concerts were much better attended than the seminars. It appeared to me that registration for the entire festival is low, which is unfortunate; its quality should command a much larger crowd. The seminar room was set up for about 50, yet only about two-thirds of the seats were occupied. Clearly this festival has room to grow, and should. The campus facilities and those in Starkville are well able to absorb a much larger crowd. This is the only festival of its type in the Southeast, and Starkville, while not near a major transportation center, is not unduly hard to get to. This is an event I would return to, as the roster of musicians (and possibly seminar presenters) changes every year.