Each year at the end of June, music lovers from all over the country travel to Rochester, New York to see what eclectic music festival producer John Nugent has put together for his annual International Jazz party. The 18th Edition of the Rochester International Jazz Festival delivered with acts from Jeff Goldblum and the Mildred Snitzer Orchestra to Jake Shimabukuro and Trombone Shorty.
This is more than just a concert, this is a 9 Day event with 20 stages and 1,500 artists where people come together to eat, drink, mingle and make new friends as they listen to the coolest sounds on the planet.
The 5 Best Things I Saw: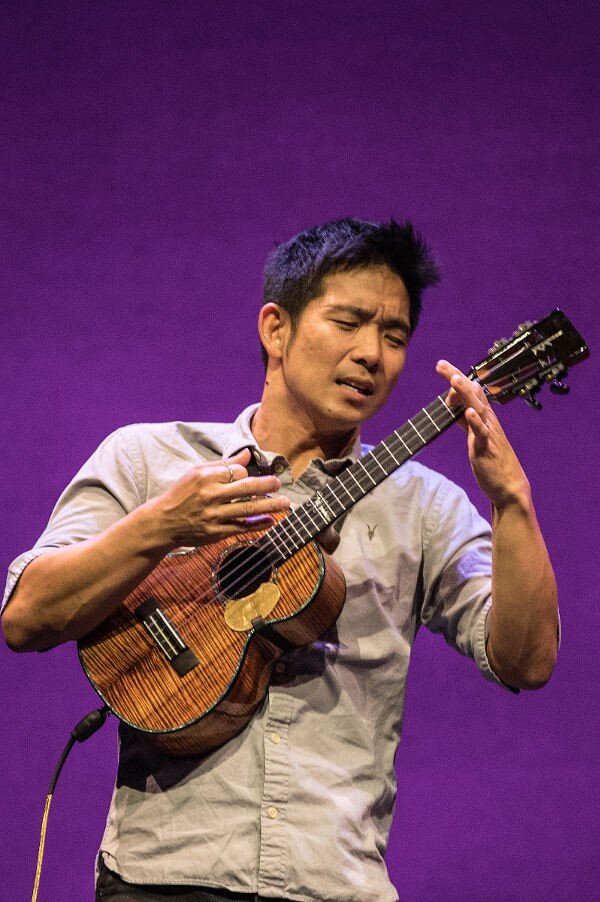 Jake Shimabukuro – This Hawaiian ukulele star performed 2 nights to sold out crowds doing a medley of the Beatles "In My Life" and "While My Guitar Gently Weeps" along with a beautiful version "What a Wonderful World" & "Over the Rainbow".
Bonerama – Bonerama's Jazz Fest set this year inspired me to describe their air-powered hard rock and funk as the "ultimate in brass balls" even adding a little Zepplin to the show.
George Benson – This year's highlight of the festival was 10-time Grammy winner, George Benson. His 15-song set covered a career of hits and his showstopping version of "On Broadway" brought the house down.
Jeff Goldblum – Not many people know Jeff Goldblum plays a mean jazz piano, as the audience members arrived, they were greeted by Goldblum himself as he chatted up and played trivia with the crowd. Goldblum played all of his new album and even went into the balcony to dance with a former cast member.
Trombone Shorty – NOLA brass royalty and traditional Saturday headliner was on full display with his high energy band Orleans Avenue. Shorty and the band juggled through a nice combination of rock, soul & funk while giving each member of his band a chance to communicate with the audience. Clearly Trombone Shorty & Orleans Avenue have earned the right to close out any Festival this side of the Mississippi.