The Doc Brown Memorial Committee, headed by Galen Wilkes, is seeking donations to raise funds to mark the grave of the Kansas City champion cakewalker. Donations can be sent to GoFundMe.
A wonderful biography follows by Brown expert and committee member, Nannette Rod.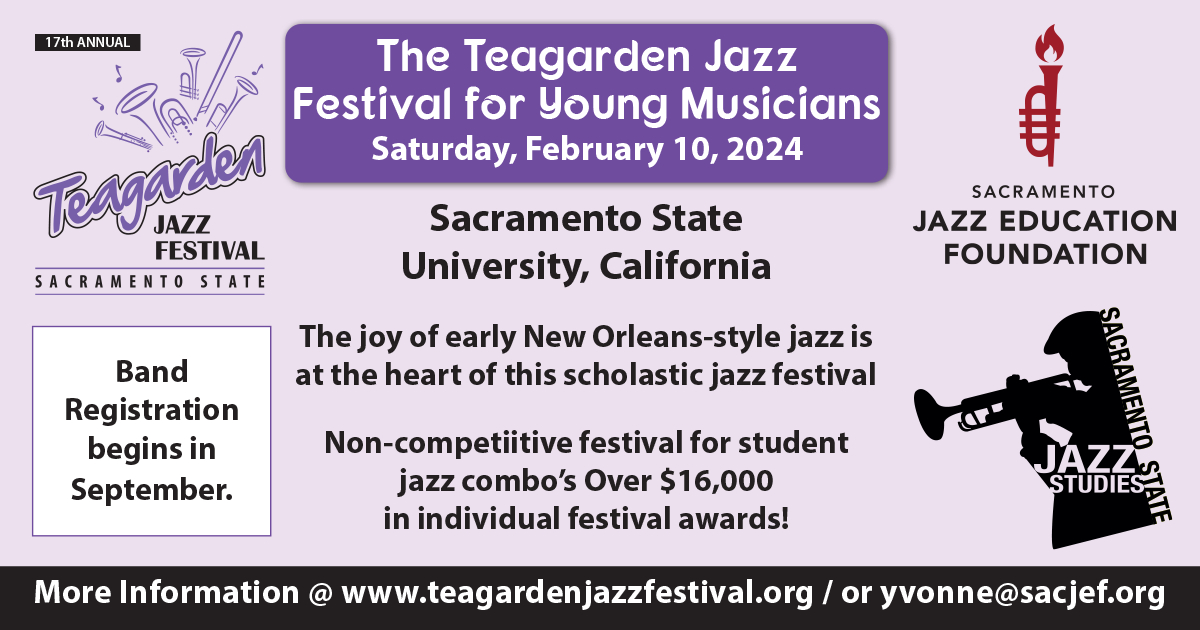 "Doc is all right fun and full of it. Once he got left in Kansas City when he wanted to go to Pleasant Hill, Mo. to a big cake walk and he walked it by himself all the same at home." State Ledger, Topeka, KS, April 16, 1897.
There are not superlatives enough to praise Doctor William Henry Joseph Cutter Brown in his heyday. He was called Professor Doc Brown of the Sugar Heel, Champion of the Sponge-Cake Amble, Prince of the Mincing Step, King of the Order of Mixed Gaits, Cake Walk Champion of Missouri and the World, or more often, just the Doc, "Doctor" being the title of esteem bestowed upon him by his friends. Doc himself further boasted, "I am the originator of the cake walk in all of the United States and Missouri."
What is the cake walk? In its original integrity, it was a dignified procession of elegant couples, gentlemen with their ladies, each striving to bear themselves with supple grace, elastic step, and courtly manners to win a prize sugar-frosted cake, often with a coin baked inside. Doc walked in this "old school" style without any dance steps. He considered himself "a natural-born cakewalker," but as a professional, he studied the art, incorporating over 27 different steps, such as the Ham-Bone Smile and Pancake Glide, into his performance repertoire. He is credited with inventing the "prancing" cake walk style. Among the many cake walk medals Doc wore on his breast, his pride was the World's Championship medal awarded to him at Madison Square Garden, New York, by Richard K. Fox (editor and publisher of the Police Gazette), during the 1893 World's Columbian Naval Review.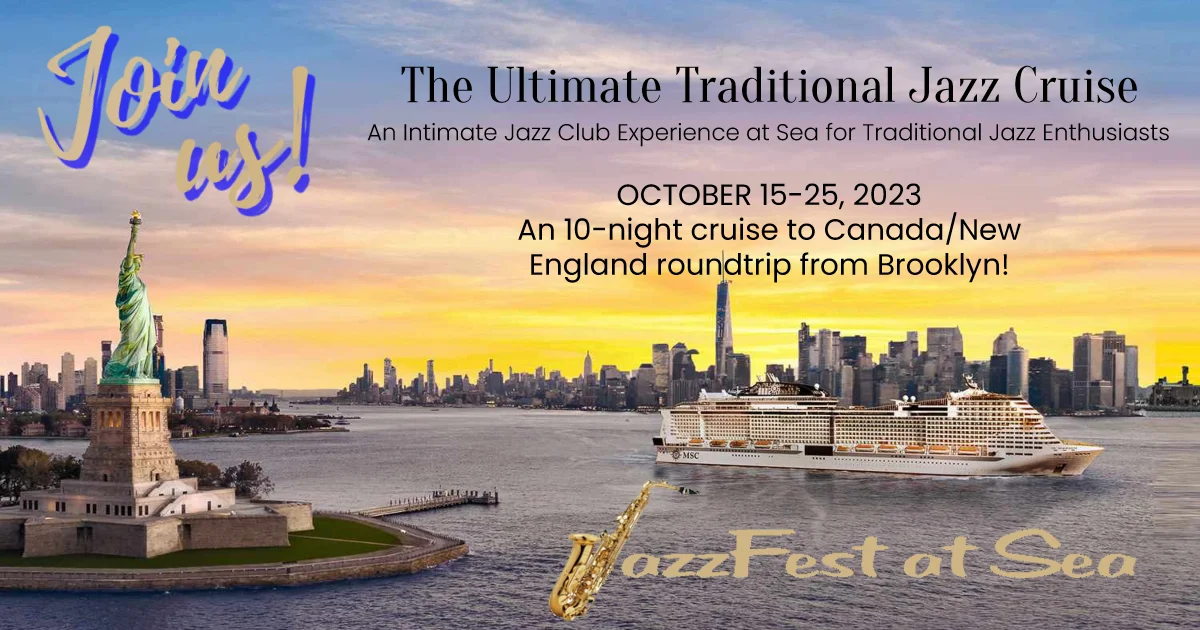 Doc Brown was known about town for his peculiar mannerisms, eccentric expressions, and amusingly incomprehensible stump speeches. Standing a gallant five foot three inches tall, he dressed in old-fashioned hand-me-down finery and cakewalked nearly everywhere he went. His everyday regalia included a black Prince Albert frock coat, baggy feather-edged trousers, a stovepipe silk hat, and his always lively "strutting stick." Though poor and illiterate, he never begged, but accepted tributes and donations with a charming bow.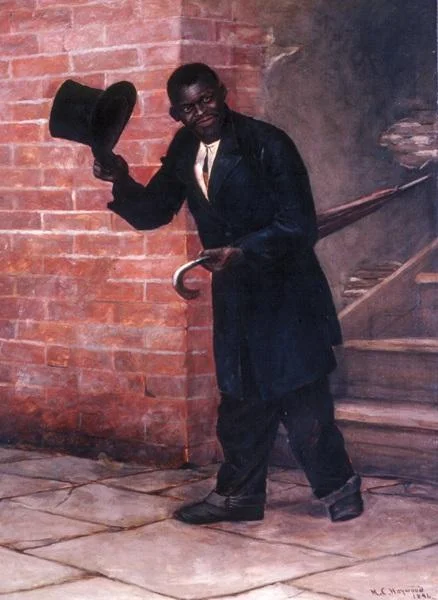 No one knows Doc Brown's actual age. He was born on Missouri Governor Meredith Miles Marmaduke's estate at Arrow Rock (near Marshall), in Saline County. After emancipation, Doc worked as a newspaper deliveryman and lived with the J. M. Patterson family, owners of the Marshall Democrat-News. When Doc arrived in Kansas City, Missouri, he had already won a reputation as a cakewalker.
Doc's fame preceded him. On March 12, 1892, he won the very first cake walk contest to be held in Kansas City. He was soon the drawing card for every local fair, picnic, parade, social, benefit, and promotion. Doc performed his cake walk specialty in Ernest Hogan's musical production, In Old Tennessee, and George Nash Walker, of Williams and Walker fame, saw Doc take the cake in Lawrence, Kansas. When Doc was honored with his own float in Kansas City's Priests of Pallas Karnival Krewe Parade (a Mardi Gras-type street festival promoting Kansas City as the "Athens of the West"), he cakewalked the entire parade route to wild acclaim.
In 1896, African American artist Millard C. Haywood asked Doc to pose for an oil-on-canvas portrait that sold for $700. The restored painting, Doc Brown, Cakewalker, presently resides in the collection of The Kansas City Museum. The very next year, Kansas City film pioneer George W. Curtiss brought his French Animatograph motion picture camera downtown and captured Doc Brown cakewalking at the "Junction" of Delaware and Main. Curtiss showed Doc Brown in his Latest Cakewalk to audiences at Kansas City's Fairmont Park that summer, receiving $1,000 for the month-long exhibition. The film was later donated for preservation, but was deemed too decomposed and combustible to salvage.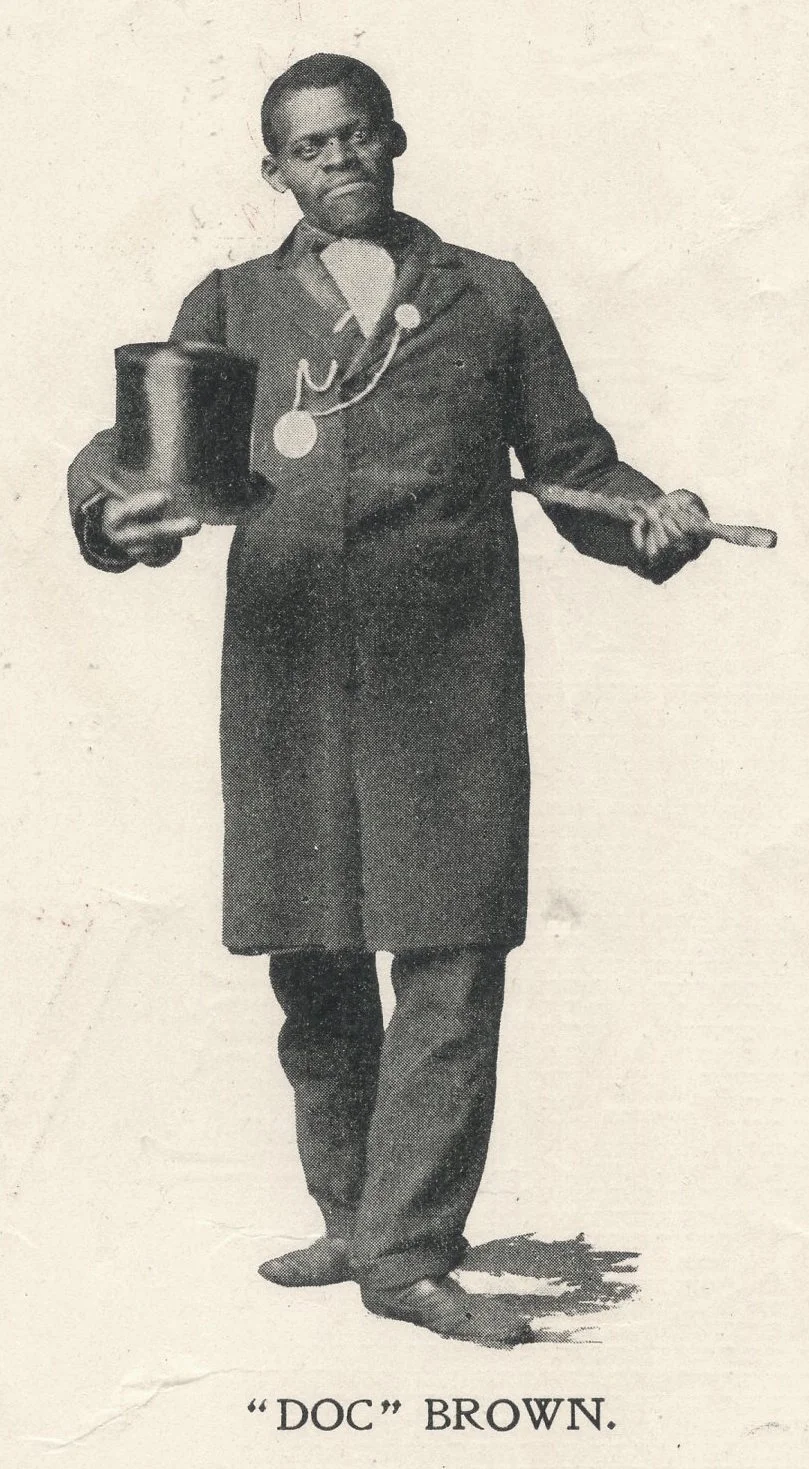 In 1899, Doc became the celebrated subject of composer Charles Leslie Johnson's humoresque, "Doc Brown's Cake Walk, the Original Kansas City Rag," published by Johnson's employer, J. W. Jenkins' Sons Music Company. Jenkins arranged for Doc to perform the piece with the popular John Philip Sousa Band during the opening of the new Kansas City Convention Center, ensuring both the music's success and a wider appreciation of Doc's talents. The following year brought Doc to our nation's capital for the Mammoth Cake Walk and Jubilee Entertainment, featuring the Jubilee Singers (a group of 70 vocalists) and the United States Marine Band. Doc Brown is billed in advertisements as the "Original Cake Walker," 65-years-old, who has won medals since 1861. In 1912, the Zon-o-phone Orchestra recorded "Doc Brown's Cake Walk" for that label.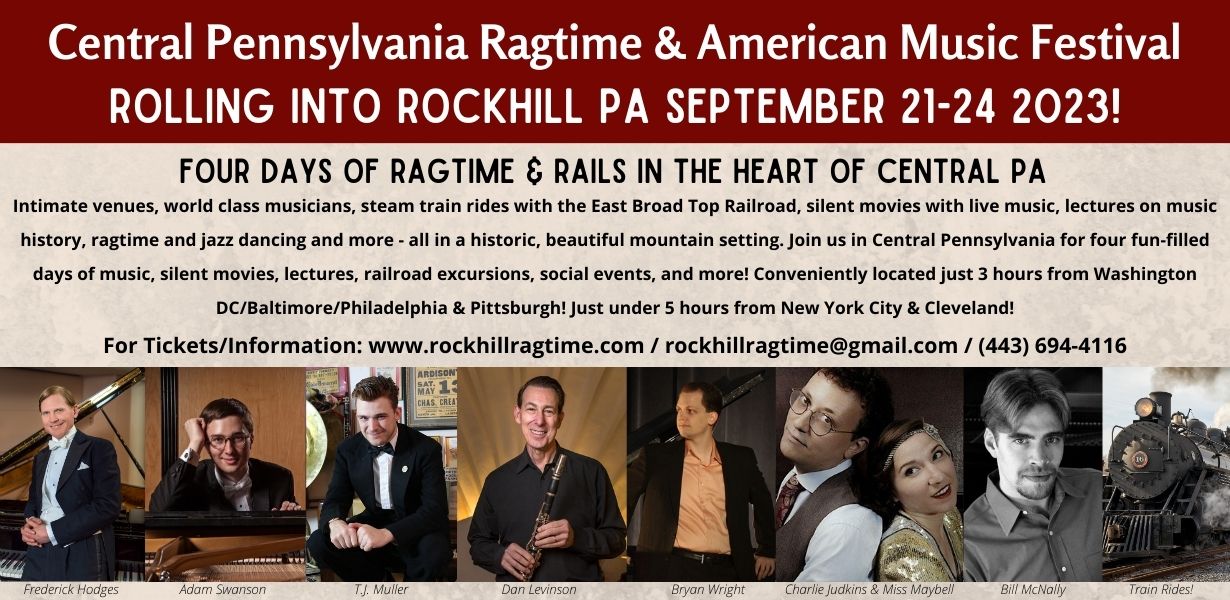 During his years in Kansas City, Doc Brown covered himself with glory, participating in at least 107 cakewalks. The infirmities of age and a flashy "up-to-date" performance style from up North, with new regulations for professional cake walking, proved to be Doc's undoing. His last known public appearance was in May 1904. By November, Doc lay dying from tuberculosis at City Hospital. He gave his age as 43 years, but doctors estimated his age to be nearer 65. When Doc Brown passed away at 7 am on February 28, 1905, news of his death filled the front page of the Kansas City Star newspaper; the story was widely copied in news columns across the region and beyond. Doc's funeral service was held on March 3rd in Allen Chapel, at the African Methodist Episcopal Church in Kansas City. Today, the legendary hero of countless cake walk contests lies forgotten in an unmarked pauper's grave in Union Cemetery.
Please help us raise a headstone for Doc. Contribute any amount. Thank you for your consideration and support. Please visit the GoFundMe.