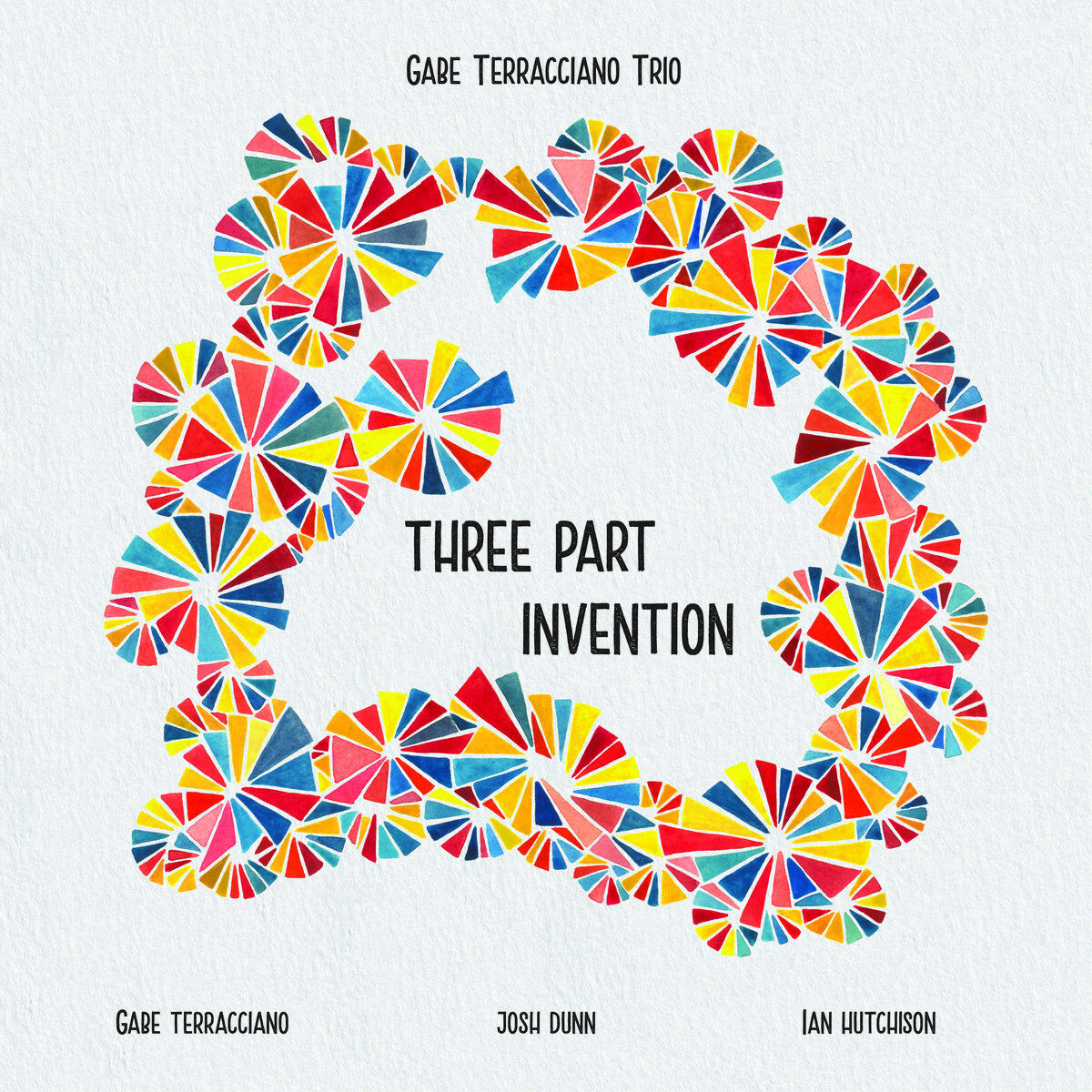 No doubt that readers of The Syncopated Times are as leery of stylistic fusion and "cross-over" projects as I am. I'm not a die hard moldy fig (yet) but if you're going to weave elements of early jazz into other genres of music (especially lionized classical pieces) you'd better do something exceptionally interesting; it had better be beautiful, imaginative, and skillfully executed and it has to be done for more than the novelty.
Violinist, composer, educator, Gabe Terracciano's newly minted downloadable, digital album, Three Part Invention (on Ligonia Records at Bandcamp) surprisingly surpasses those criteria and then some. The album's title, in reference to Bach's own "Three Part Inventions," also underscores the notion of jazz's improvisational invention and that the chamber ensemble on the CD are a trio including Josh Dunn on guitar and Ian Hutchison on bass.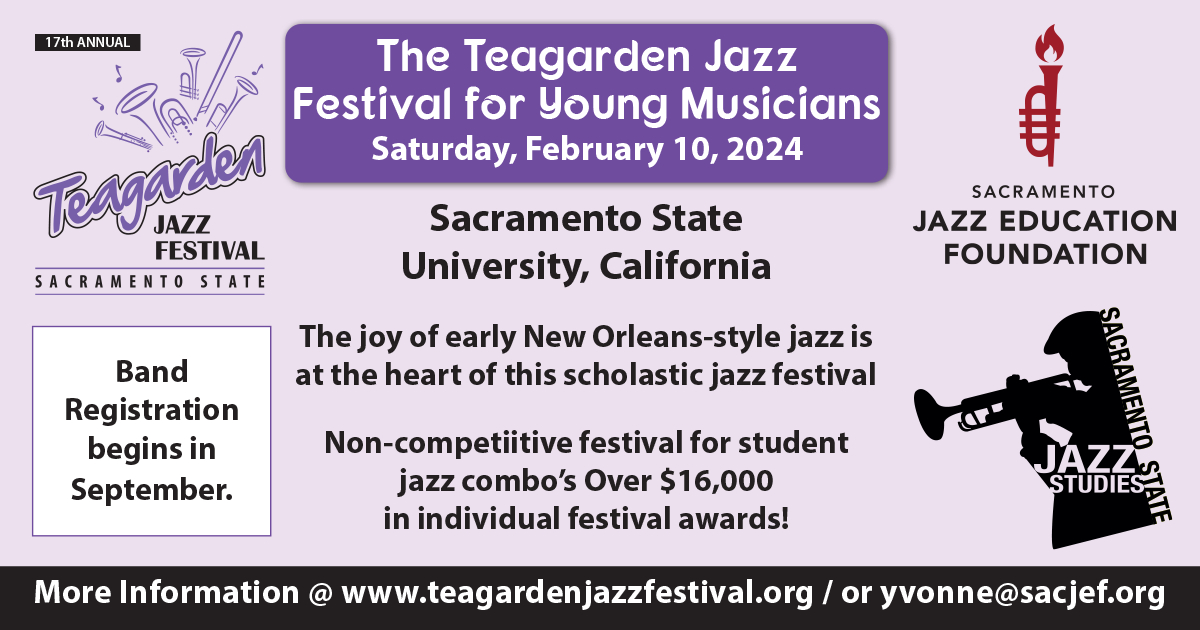 Included among the tracks are Bach's own "Invention #4," Eric Satie's, "Gymnopédie," Beethoven's "Pathétique," "Madrigals," as well as Django Reinhardt's, "Flèche D'Or" and Gershwin's "Crazy Rhythms"; both foreshadowing and belying the stylistic mix of things to come on the recording.
Merging classical music with jazz is itself not new. There are countless pieces of jazz (including some of the earliest) that take their inspiration and melodies from classical music. Conversely, the likes of the Swingle Singers, and Switched-On Bach, demonstrated to an extreme, that modern arrangements, re-instrumentation and jazz rhythms can be applied to classical music.
But what is new in Mr. Terracciano's approach to Three Part Invention, is that his synthesis of these styles is particularly complete, integrated, organic and made compatible. It seems, to my ears, that the impetus to do it was not just "because they could do it" but because it makes good, tasteful musical sense. What they've done is to take advantage and merge each style's strength and character, rather than force one into the mold of the other.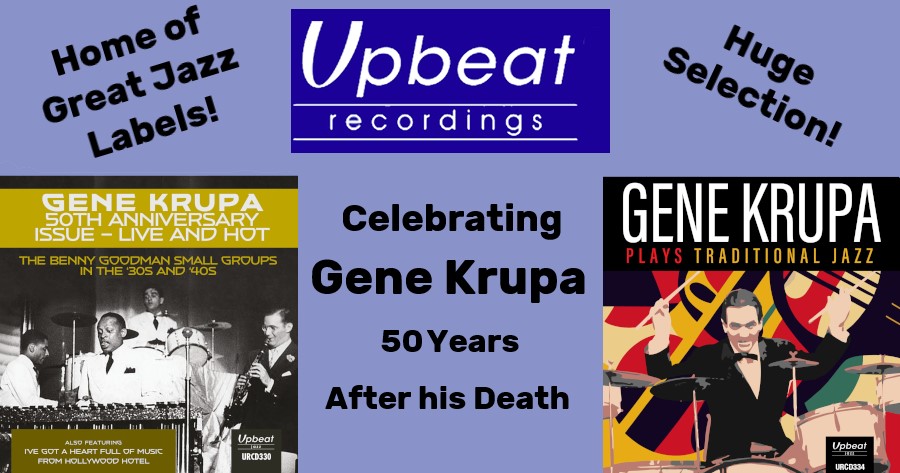 The impression I get, is that Gabe opted to play-down flashy virtuosic opportunities (well within his proven ability) in order to focus on the elegance and grace of the melodies and the harmonic interplay, and that he chose to savor the ideas developed in the music's playing as it develops between the musicians –true as that is to earlier traditional small ensemble jazz.
Maybe this special approach is not entirely surprising considering Mr. Terracciano's classical training, and his proven competence and performance experience in a wide range of styles -from classical to early jazz, gypsy, blue grass to electronica and modern avant-garde music (the latter, to wit, as the third place winner of the 2018 International Zbigniew Seifert Jazz Violin Competition, and I've heard him in live performances in which his take on Venuti and Grappelli is nothing short of spectacular).
Gabe and his associates in this project are New York City-based musicians. They are extremely active on NYC's traditional jazz, bluegrass, and swing scene and can be heard, under other bandleaders on various jazz recordings, in past editions of The Syncopated Times. This, album, however, is purely an expression of Mr. Terracciano's passionate, studied, unique involvement and balance in the classical and jazz vernacular.
When he completed his 30 or so "Goldberg Variations," Bach, a man of endless invention and countless ideas, wrote on the final page of his notebook, not, "The End," but rather "Etcetera…." No doubt that had he lived to listened to this album (and had he lived to love jazz, which I'm sure he would have) he would nod approvingly and say, "Yes, there you go, you see…. etcetera."
Find Gabe Terracciano online at gabeterracciano.com. Three Part Invention is available on Bandcamp at gabeterracciano.bandcamp.com.