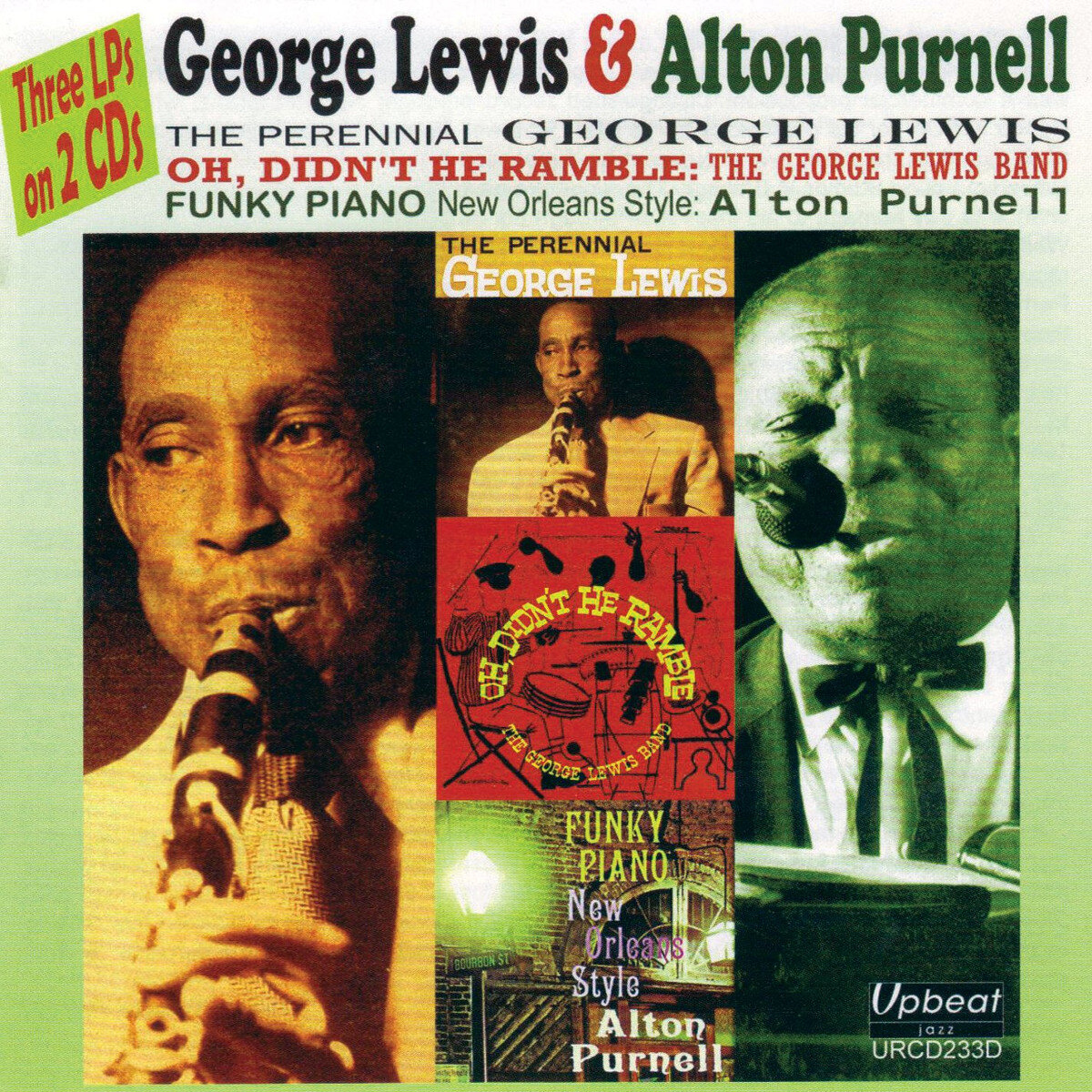 Throughout his career, clarinetist George Lewis was a bit of a chameleon. His sound and New Orleans jazz style were virtually unchanged from the time of his recording debut in 1942 with Bunk Johnson up until his final recordings in 1967. However the quality of his playing often correlated with how well his trumpeter performed.
When Lewis was teamed with a great brassman such as Henry "Red" Allen (with whom he made a few titles in 1951), he was heard at his best and most exuberant. But when his trumpeter was erratic (such as Kid Howard or Percy Humphrey on their off days), Lewis could be out of tune and far off his game.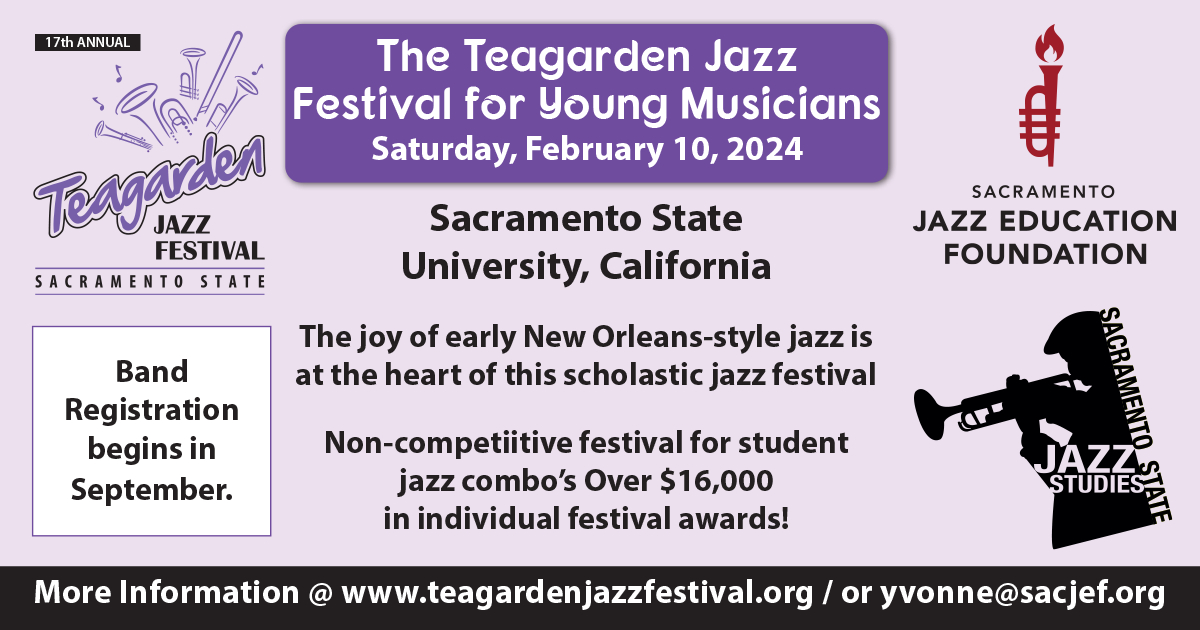 The two-CD set George Lewis & Alton Purnell, which includes three full albums, finds Lewis in excellent form, due in no small part to him being teamed with trumpeter Thomas Jefferson on one album (The Perennial George Lewis) and Alvin Alcorn on another (Oh Didn't He Ramble!). Both sets are from 1958 and also include the reliable Jim Robinson on trombone, pianist Joe Robichaux, bassist Alcide Pavageau, and drummer Joe Watkins.
Jefferson was a technically skilled yet subtle trumpeter who always had a smile in his music whether leading ensembles or taking a Louis Armstrong-inspired vocal (as he does on "Ace In The Hole," "It's A Long Long Way To Tipperary," and "Mack The Knife"). Jefferson even fares okay on "West End Blues" (which relatively few trumpeters dared to tackle after Armstrong) while "Wolverine Blues" is a joy for the playing of each of the horn players.
Alvin Alcorn, who had recently been a major sparkplug on some of Kid Ory's finest albums, also fit in well with Lewis and inspired the clarinetist on such numbers as "Say Si Si," "Streets Of The City," "Somebody Stole My Gal," and "Weary Blues."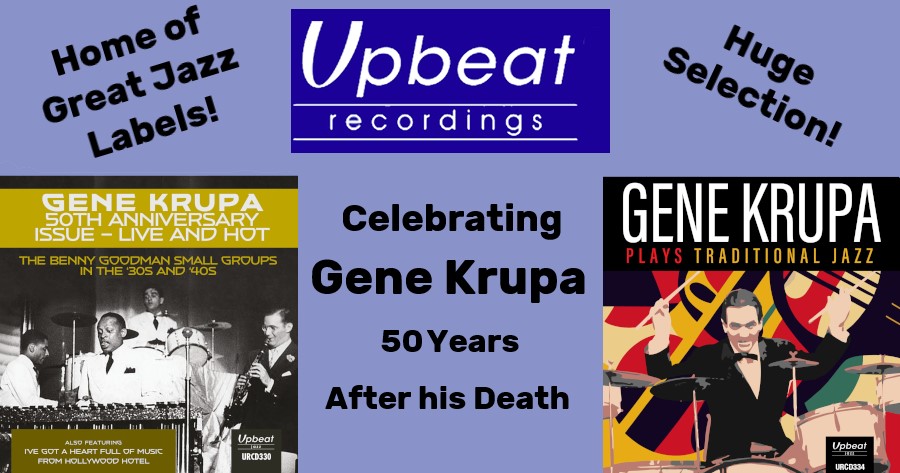 Alton Purnell was Lewis' regular pianist during 1950-56. When he left Lewis, it was to settle in California and he would remain pretty active for the next quarter-century. The third album on this twofer, Funky Piano New Orleans Style, was Purnell's debut as a leader. Also from 1958, this set is a bit different than one might expect, stretching beyond New Orleans jazz.
Purnell (who also takes an occasional vocal) is teamed with tenor-saxophonist Plas Johnson, bassist Red Callender, and drummer Earl Palmer. Both Johnson and Palmer were veterans of the New Orleans r&b scene who had recently moved to Los Angeles. The set ranges from blues and boogie-woogie (including "Yancey Special" and "Pine Top's Boogie") to a few standards and r&b-ish groove tunes. The good-time music makes for an excellent complement to the George Lewis recordings.
George Lewis & Alton Purnell
(Upbeat URCD233D, 32 selections, TT = 2:04:02)
www.upbeatrecordings.co.uk