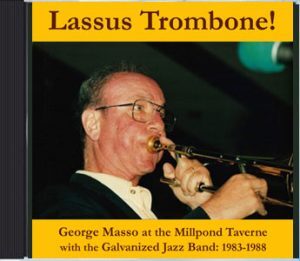 Together since 1971, The Galvanized Jazz Band has had an amazingly stable line up but they've also enticed many friends to join them on stage. Still very active, the Connecticut based band has been digging into their archive in recent years to share career highlights on a series of cleanly recorded CDs. In four years The Syncopated Times has reviewed no less than six of them!
What's startling is that they are well curated enough that while all the releases share the band's hard driving dixieland sound they are different enough to all warrant attention. Some are themed around specific anniversary concerts, after almost 50 years there have been plenty! Most highlight the appearances of a guest over years or even decades. In November we reviewed a very unique disc, Sweet Substitutes, a concert recording from when circumstances led tubist Art Hovey to find a full band of substitutes to play a gig with him.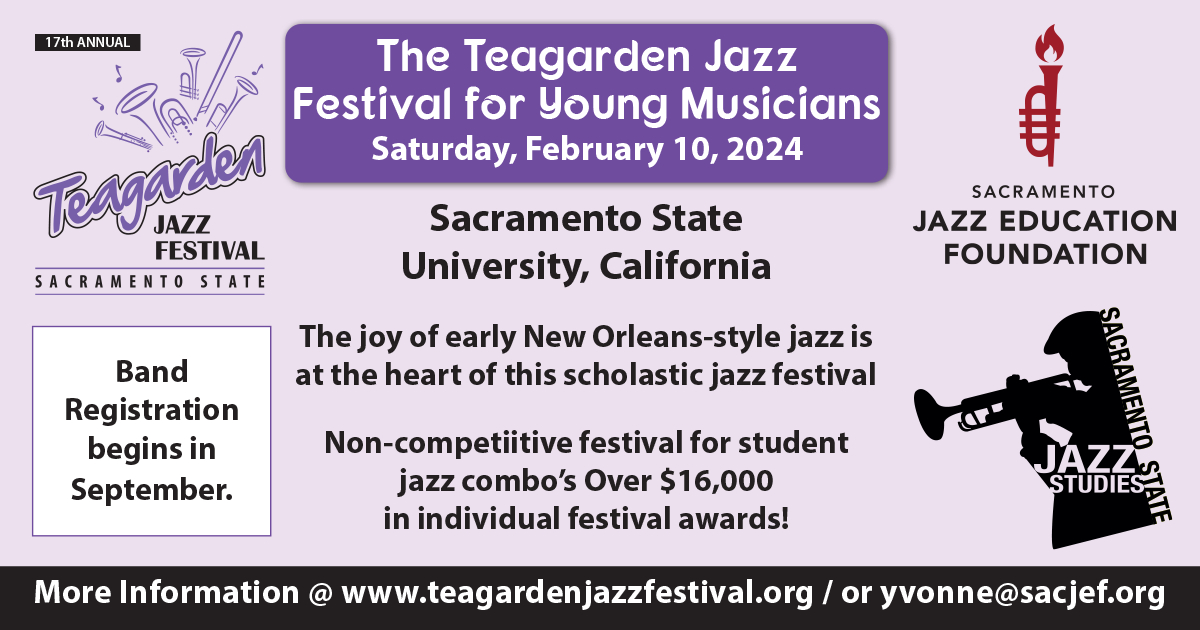 Lassus Trombone, captures guest appearances George Masso made with the band between 1983-1988. Masso, who died in October, had been an original member during the 70s and even as his career flourished he returned frequently to fill the trombone spot at the band's legendary residence at The Mill Taverne in Northford Connecticut.
Masso was a veteran of the Jimmy Dorsey band. Brought back into the scene by Bobby Hacket in the 70s he toured with Benny Goodman and Woody Herman and was a member of the World's Greatest Jazz Band, continuing to record with leaders Yank Lawson and Bob Haggard for many years afterward. While some of his other efforts veered into swing  and straight ahead jazz his appearances with the Galvanized Jazz Band were a chance to show off his formidable traditional jazz chops.
We reviewed another album of Masso with GJB recently. This set of recordings distinguishes itself from that one by a generally mellow tone. Five or so of 15 tracks are upbeat New Orleans numbers including the title track, "Doctor Jazz", and "Dippermouth Blues", they really show how it's done with these and "Riverboat Shuffle" particularly wows. The rest take a more introspective approach that displays the subtle moving power ensemble improvisation can have.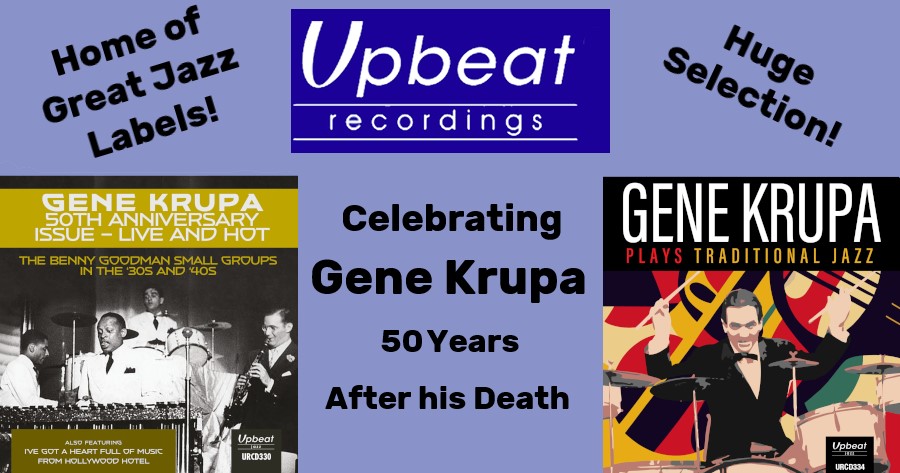 Collected from four different nights, but arranged on the album for narrative flow, cuts like "It Had to be You", and "Blue Turning Grey" must have been taken from the early evening as the crowd was settling in to digest, or perhaps in the boozy haze of last call. Hearing these recordings 30 years out of time, and having no image of The Mill Pond Taverne, they evoke for me a basement jazz club in New York. Exactly where you might find George Masso during this era. But a basement jazz club that had set aside modernity to focus on the basics.
The playing is top notch, as you would expect from such experienced payers. Really solid ensemble focused jazz with a limited number of inventive leads heard from all. The band, on all four nights, is Fred Vigorito on cornet, Noel Kaletsky on clarinet and saxophones, Bill Sinclair on piano, Joel Schiavone on banjo, Art Hovey on bass and tuba and Bob Bequillard on drums. Masso takes a rare piano turn on "I'm Coming Virginia", a track I particularly enjoyed. If only there were more house bands like this today!