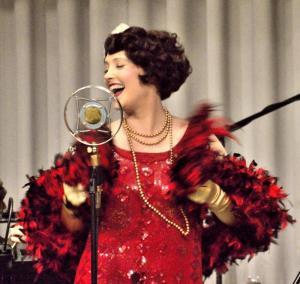 Audiences at the Valley Jazz Club always respond enthusiastically to Ginger Pauley and the Hoosier Daddys. Their shows are characterized by more smiles and less table chatter, and more responsiveness and fewer empty chairs, than most concerts at Canoga Park venue. Her performances are true to the spirit of the Jazz Age, with her tune selections, sounds, and arrangements—and most certainly with her style and appearance.
The Woman
Ginger wore an intensely red dress with sparkles, a matching feather boa, white feathers in her hair, a long single strand of gleaming white pearls, ivory gloves reaching above her elbows, and a big warm smile that could melt the ice in your bootlegged Prohibition beverage. If a black and white photo were to be taken of Ginger singing into her antique suspension microphone, it would look like it was taken in the 1920s.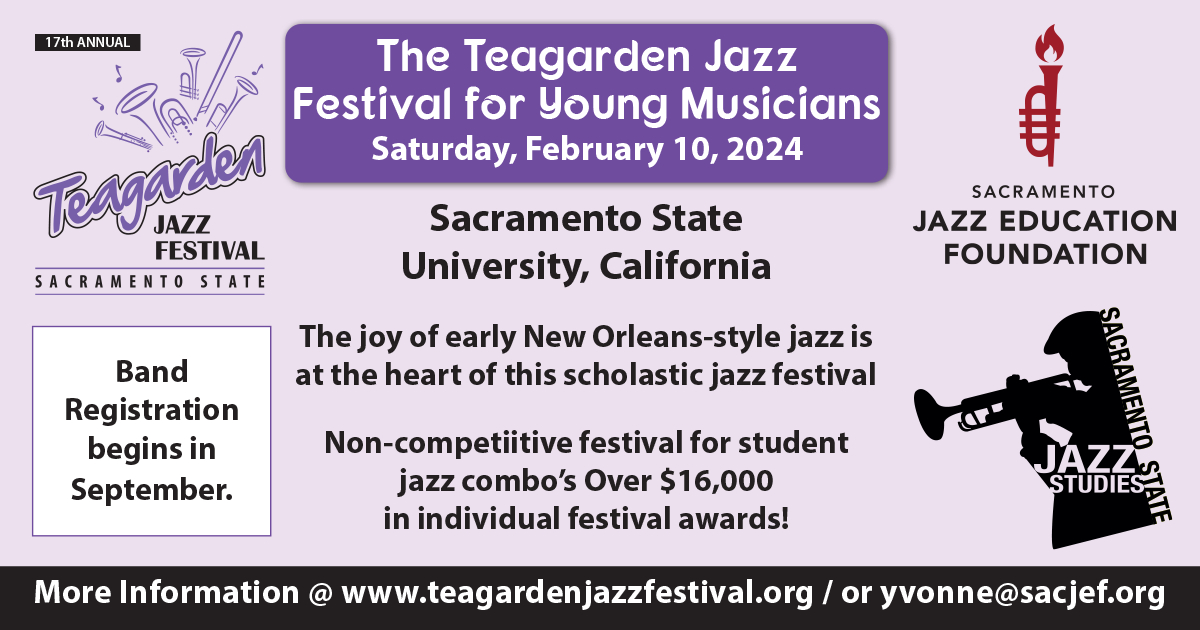 Ginger re-created the original Helen Kane sound and character for just a couple of songs, "Oh, I'm In Love" and "That's Why I'm Happy," before moving on—although fans were left wanting more. Ginger does it so very well, using her professional acting skills to enhance the Betty Boop-like character and delightfully ditsy personality. Though she is a multi-faceted performer who wisely wants to present more than her excellent Helen Kane impersonation, like some others in the audience I found myself thinking, "It's just so good, maybe just one (or two) more Betty Boop songs!"
The Band
To assist Ginger to properly perform these wonderful vintage songs, a band that enjoys and understands the music is an absolute necessity, and the Hoosier Daddys do an outstanding job of supporting her. The concert opening number, "Sugarfoot Stomp" (aka "Dippermouth Blues"), was one of the only two that was an instrumental, without vocals. Each player was introduced with a brief solo of his or her best work. Near the end of the program, Ginger announced the bands' second instrumental as "a modern tune, for them": "Night Train," from the 1950s, featuring a rotation of the band members. The Hoosier Daddys deserve to be identified for their quality and precise vintage work: Paul Kosmala, piano; John Hatton, bass; Bobby Barron, drums; C. J. Sams, trumpet and cornet; Phil Krawzak, tenor sax; and Katie Cavera, plectrum banjo and guitar. As a true "latter-day vintage band" (perhaps a contradiction of terms, but I'll go on…) their musical instruments are strictly acoustic, without electronic amplification, for accurate vintage sound.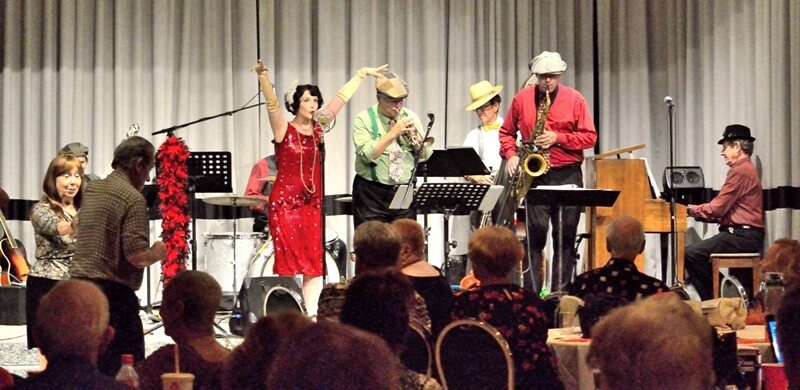 The Venue
The auditorium's large, lighted, mirrored ball hanging and revolving from the high ceiling, was sending little squares of moving lights around the floor and walls and on the people seated in the audience, and was especially effective moving over the dancing couples. It was just perfect to set the mood of the bygone era of Ginger's songs.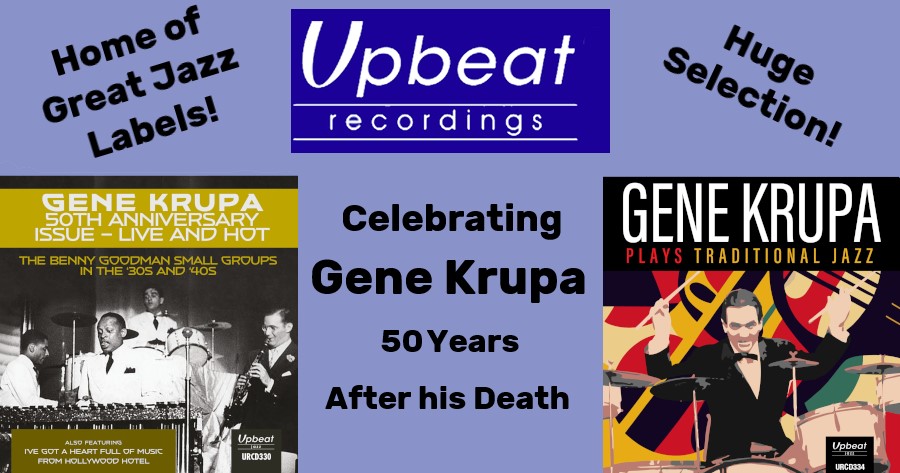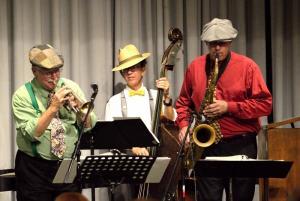 She successfully challenged a 1920s song not often sung, but often played as a trumpet solo, "Sugar Blues." Long established as Clyde McCoy's theme song many decades ago, one always thinks of it as being performed in his famous trademark "wa wa" trumpet style—but the fine unused lyrics have gathered dust too long. Other vocals performed were: "Hitchy Koo," "After You've Gone," "You Were Meant For Me," "Honeybunch," "You're Getting To Be A Habit With Me," "Ain't She Sweet," and "I Double Dare You."
Ginger Pauley and the Hoosier Daddys presented a delightful program of lively and danceable pre-war jazz. With her charismatic stage presence and vaudeville chops, Ginger's vintage jazz concerts ever brim with '20s nostalgia and fun to captivate her audiences—and indeed leave them wanting more.