The British JSP label's four-CD set  –Head Rag Hop Piano Blues 1925-1960 is overflowing with classic performances. Compiled by Neil Slaven who also wrote the liner notes, the 101 selections, with one exception (Otis Spann's "Otis In The Dark" from 1960), actually date from 1925-52. 40 are from 1925-29, 42 were recorded during the 1930s and 18 are from 1940-52.
Blues pianists differed from blues guitarists in that, unless they had a steady engagement, they had problems with the condition of their instruments that they found at jobs, and they were obviously never street musicians. At clubs and bars, the pianists were generally expected to function as one-man bands, as entertainers, and usually as singers.
Head Rag Hop – Piano Blues is filled with colorful recordings from a wide variety of pianists, ranging from the primitive to the sophisticated. While some major names are represented (including Hersal Thomas, Meade Lux Lewis, Cow Cow Davenport, Pine Top Smith, Speckled Red, Roosevelt Sykes, Peetie Wheatstraw, Little Brother Montgomery, Walter Davis, Leroy Carr, Memphis Slim, Cripple Clarence Lofton, Albert Ammons, Champion Jack Dupree, Jimmy Yancey, Big Maceo, Amos Milburn, and Sunnyland Slim), many of the recordings are from pianists who only recorded a handful of sessions or even just one song in their lifetime. Everyone should have the opportunity to hear Will Ezell, Montana Taylor, Charles Avery ("Dearborn Street Breakdown"), Wesley Wallace ("No. 29"), Jim Clarke ("Fat Fanny Stomp"), and Jabo Williams.
Ranging from solo pianists (with or without a vocal) to small combos, these recordings are of consistent high quality. While one could argue for the inclusion of some other selections (I think George W. Thomas' groundbreaking "The Rocks" from Feb. 1923 should have led off the package), there is no debate that there is an awful lot of great music to be heard during the five hours of this set. Even listeners who are strictly early jazz fans will find much to enjoy in this collection of slow blues, fast stomps, and boogie-woogie records.
Head Rag Hop – Piano Blues 1925-1960 (JSP 77196, 101 selections, TT = 4:57:46) www.jsprecords.com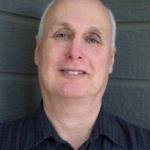 Since 1975 Scott Yanow has been a regular reviewer of albums in many jazz styles. He has written for many jazz and arts magazines, including JazzTimes, Jazziz, Down Beat, Cadence, CODA, and the Los Angeles Jazz Scene, and was the jazz editor for Record Review. He has written an in-depth biography on Dizzy Gillespie for AllMusic.com. He has authored 11 books on jazz, over 900 liner notes for CDs and over 20,000 reviews of jazz recordings.
Yanow was a contributor to and co-editor of the third edition of the All Music Guide to Jazz. He continues to write for Downbeat, Jazziz, the Los Angeles Jazz Scene, the Jazz Rag, the New York City Jazz Record and other publications.