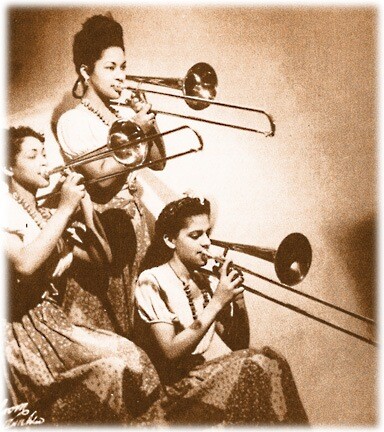 Helen Elizabeth Jones Woods died in Florida of Coronavirus on July 25th, she was 96. As a little girl she was fascinated by the trombone and started playing with the Piney Woods Country Life School band when she was just 11.  Her adoptive parents ran the Mississippi school, which was mostly attended by orphan children.
The school had been fundraising with musical groups since the 1920s. Inspired by Ina Ray Hutton's Melodears, they decided to form an all-girl swing act. Starting in 1937 they developed the Swinging Rays of Rhythm into a popular touring group. It would evolve into the most well known all female band of the 1940s.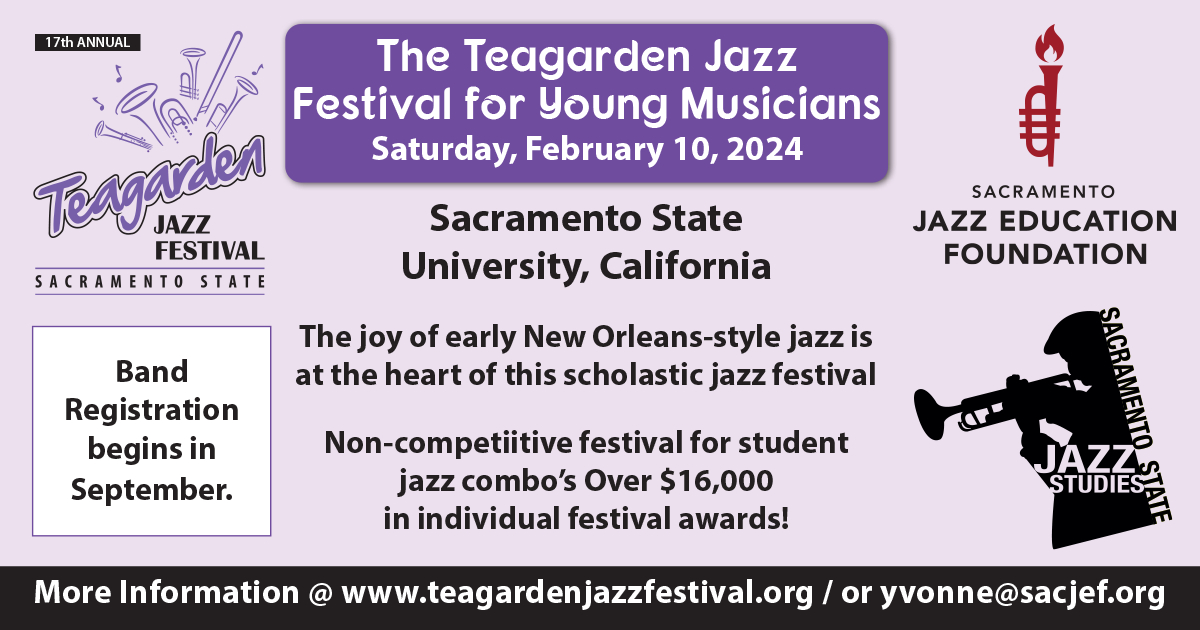 The Rays severed ties from the school in 1941 and went professional as The International Sweethearts of Rhythm. The 16 band members, originally all between the ages of 14 and 19, came from diverse racial backgrounds including Mexican, Chinese, Caucasian, Black, Indian and Puerto Rican. When touring in the South the white members (joining the group after 1943) were encouraged to tell people they had a black parent to avoid legal trouble. Often the band ate, slept, rehearsed, and studied for school on their tour bus, hardly leaving it at all when in potentially dangerous environments.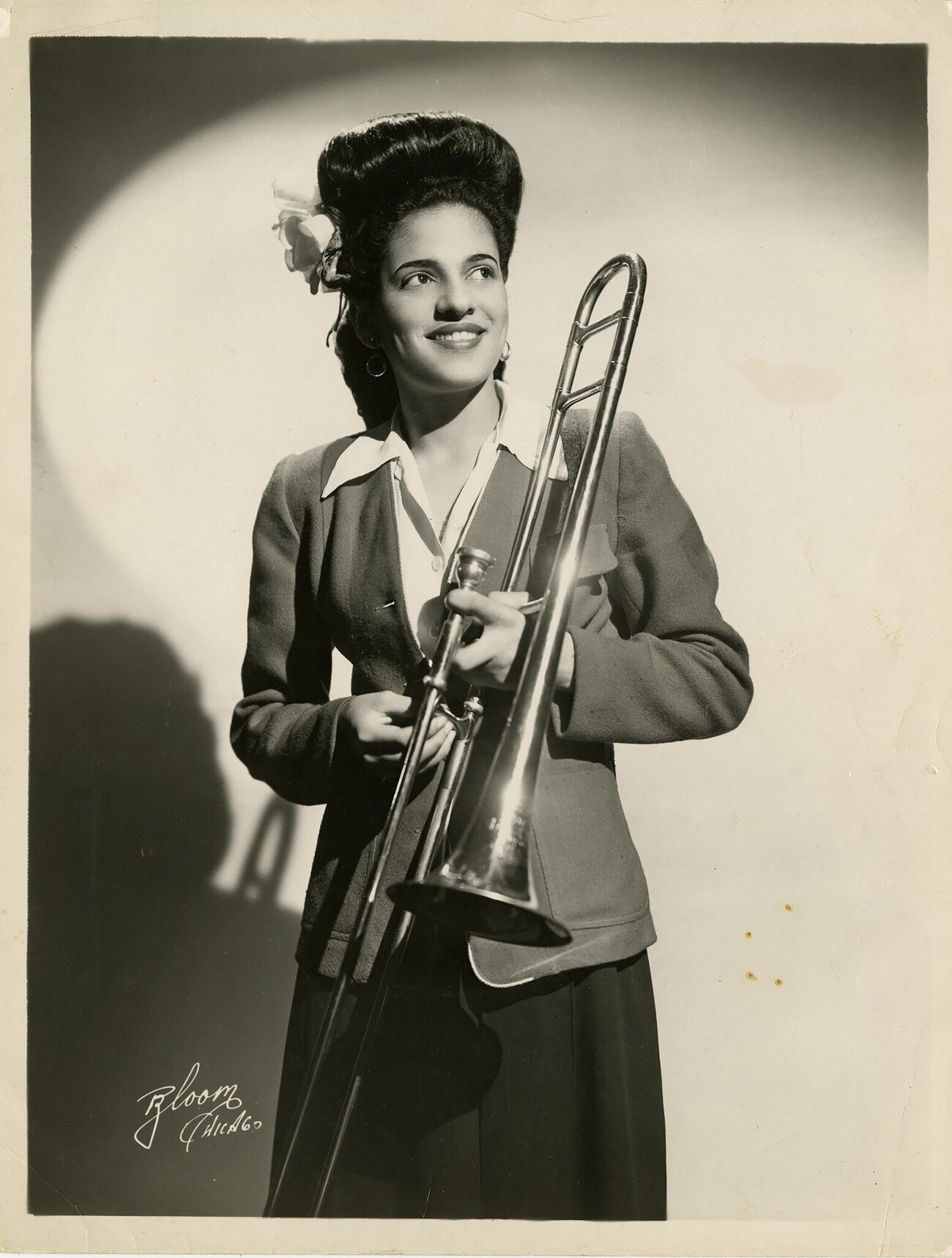 Helen Jones Woods was one of the few women with the band from beginning to end as it rose to stardom, recorded movie shorts in Hollywood, and fought for respectful pay. During the 1940s the band featured the finest female musicians available. By 1944 Downbeat had declared them "America's number one all-female orchestra" and they were regularly staging battles against the bands of Fletcher Henderson and Earl Hines. They were the first group with African American women to make a USO tour.
After the Sweethearts separated in 1949 Woods found a position in the Omaha Symphony Orchestra. She was fired when the group realized she was black and was so disheartened that she put down her trombone for good. She went back to school and worked as a licensed practical nurse for 35 years. Her husband became the first African-American to earn an accounting degree at his university, and one of her daughters is a prominent Omaha entrepreneur.