In late November, the City of New Orleans announced regulations regarding the permitting process to host live entertainment in indoor and outdoor settings. All live entertainment in Orleans Parish requires a COVID-19 Special Event Permit or a Certificate of Registration, even when it involves a concert on the front porch of a musician's home.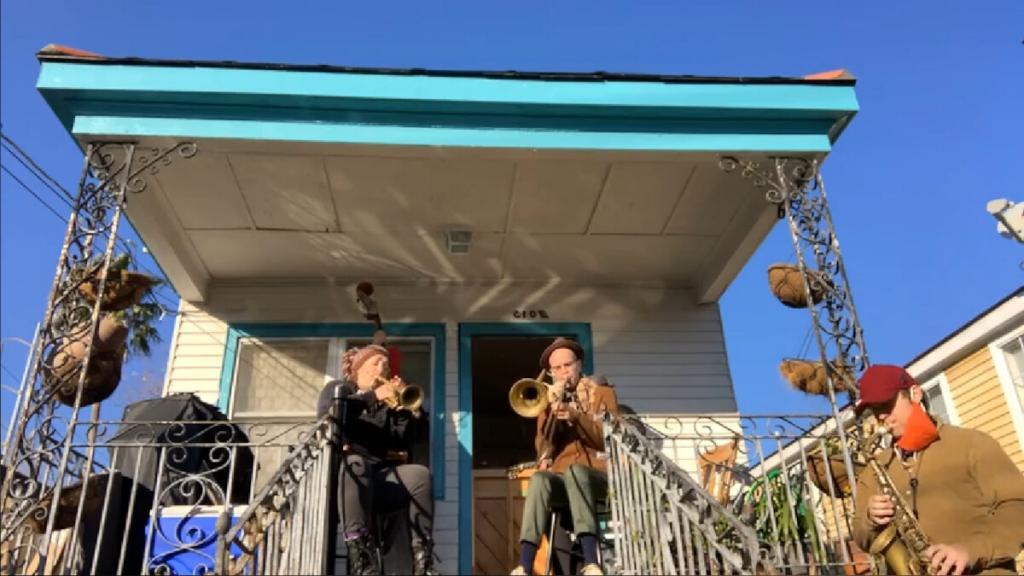 "Live entertainment—including musical acts, theatrical plays, stand-up comedy, magic, dance performances, DJs, and burlesque and drag performances—will be allowed in outdoor and some indoor settings with either a Special Event Permit or a Certificate of Registration issued by the Department of Safety and Permits."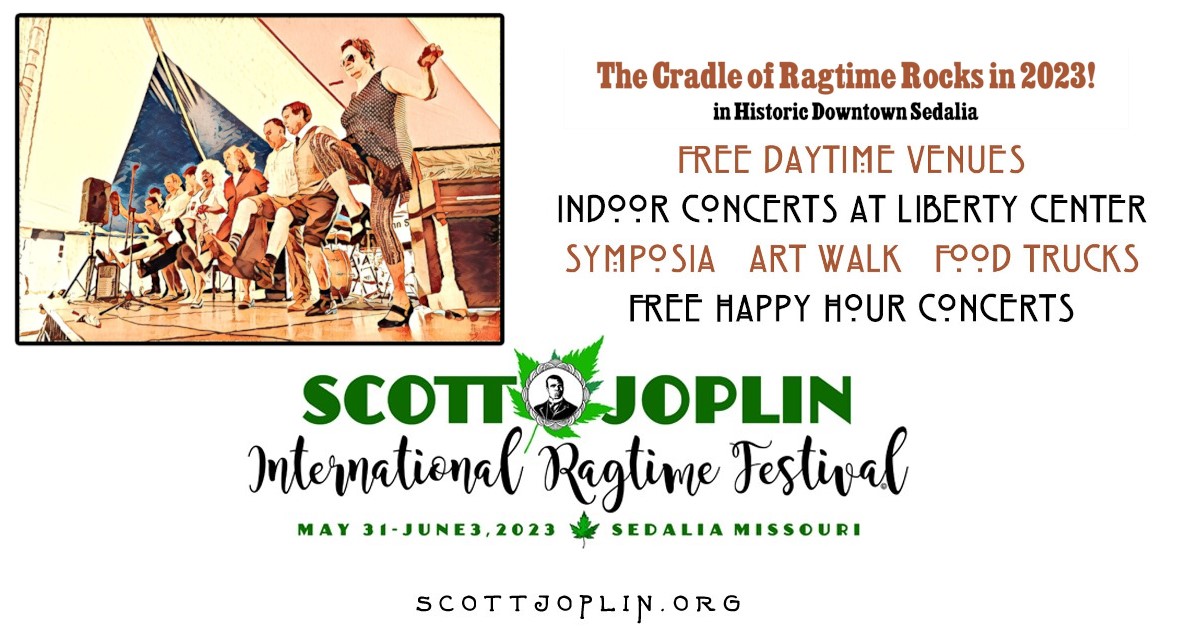 "In accordance with Louisiana State Fire Marshal guidelines, singing, karaoke, and wind-blown instruments are not allowed in indoor settings, and live entertainment is not allowed indoors in bars or breweries."
♫ ♫ ♫ ♫
Commenting on the current situation in NOLA, clarinetist Evan Christopher said, "Still shut down, but trying to keep the music going! Nine months later, I'm starting to work a little. Although, technically, because I play a wind instrument, I'm not actually allowed to perform indoors. So, it seems that virtual music and recordings is how we will stay connected and celebrate New Orleans culture. Let's make the best of it."
♫ ♫ ♫ ♫
Legendary drummer Butch Miles announced that he will retire this coming May from teaching at Texas State University in San Marcos, TX. "I've decided that it's time to step back and slow down a bit. Texas State has been wonderful to me for these last 12-13 years, and I can't speak highly enough of the excellent programs available there. But there are a few other directions I want to go, and it's time to do that."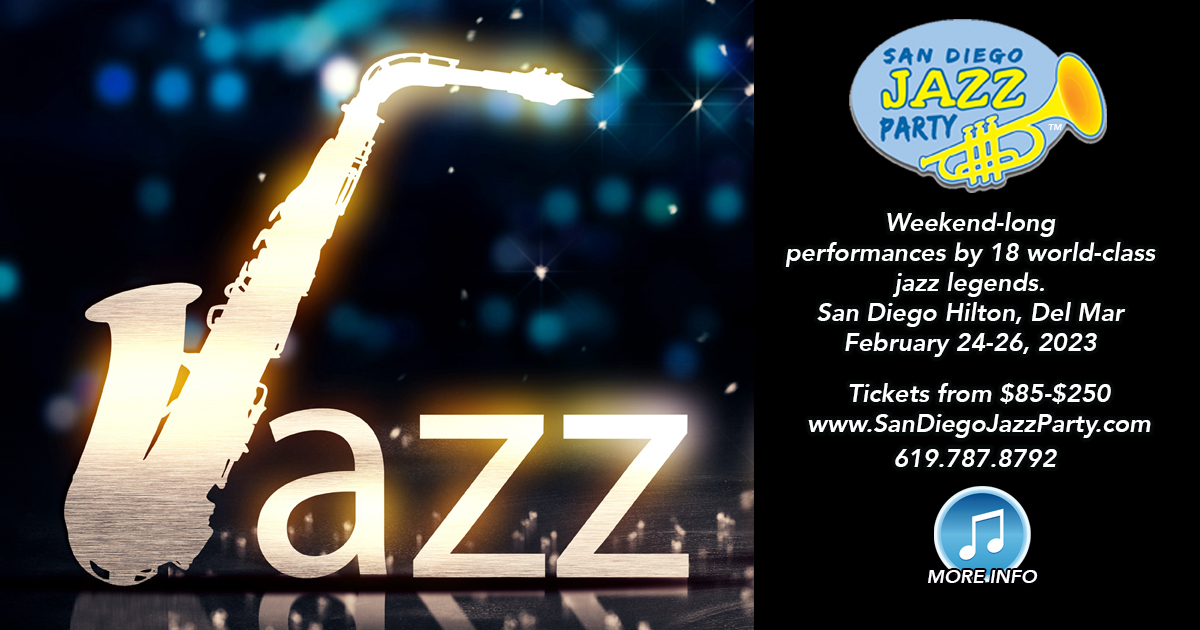 ♫ ♫ ♫ ♫
Clarinetist Dennis Lichtman refers to the group that plays at Mona's Bar in New York City's East Village as the Quarantet. Joining him are pianist Ehud Asherie, Albanie Falletta on guitar, and Russell Hall on bass.
♫ ♫ ♫ ♫
Six New Orleans musicians have been designated Master Practitioners and inducted into the Preservation Hall Foundation Legacy Program. The latest group so honored include trumpeter Wendell Brunious, former leader of the Preservation Hall Jazz Band; saxophonist Roger Lewis of the Dirty Dozen Brass Band; Gregg Stafford, cornet-trumpet, Young Tuxedo Brass Band; bassist Richard Moten, who led groups at the Royal Sonesta Hotel, Snug Harbor and Palm Court; and Steve Pistorius, the only living native New Orleanian who specializes in early jazz piano.
The Foundation's Legacy Program was established in 2015 to "reflect the values and practices from Preservation Hall's history, provide tangible support for elder musicians, and ensure that these cultural bearers are duly honored and their enduring contributions celebrated for many generations to come."
See our reporting from previous years: Tom Sancton, Clive Wilson, Lawrence Cotton and Rickie Monie receive Preservation Hall Legacy Awards & Lars Edegran, Orange Kellin, and Lester Caliste honored by Preservation Hall
♫ ♫ ♫ ♫
Various furniture pieces in Louis and Lucille's living room in the Louis Armstrong House Museum in Corona, New York are currently being restored by professional conservators. The historic conservation efforts will consist of multiple phases, addressing each room of the Armstrong Home, including the installation of a new ventilation system, which is recommended by the National Trust for Historic Preservation.
♫ ♫ ♫ ♫
Recognizing the New Jersey Jazz Society's service to the jazz community, the family of the late Bucky Pizzarelli donated one of his oil paintings to NJJS to be sold at auction, with all proceeds benefiting the Society's Scholarship Fund. For more than seven decades, Bucky, who passed away this past April at the age of 94, was one of the world's greatest guitarists. In addition to his musical talents, Bucky was an excellent artist who took up painting as a hobby in the early '60s—painting scenes from his backyard and memories.
The donated artwork is a 20 x 24-inch oil-on-canvas painting of the Pizzarelli property on the bank of the Saddle River in New Jersey. It features striking autumn colors against a palette of blue sky, green and brown trees with the Pizzarelli home in the background.
♫ ♫ ♫ ♫
That's It! is the title of Rossano Sportiello's latest CD issued by Arbors Records, with liner notes by fellow pianist Dick Hyman. It's an interesting collection of standards, plus five original compositions by Rossano and one by the veteran Hyman, all played in Sportiello's inimitable swinging style.
The Vigevano, Italy, native makes note that 2020 was a meaningful year for him, marking 30 years as a professional jazz pianist. "It was in 1990 at the age of 16 that I started getting calls to play gigs in Milan and nearby." Now an American citizen, he has been presenting free weekly concerts on Facebook since early October from his New York City apartment, which he titles "Live at the Flat in Greenwich Village."
♫ ♫ ♫ ♫
At the height of her fame in 1959, jazz legend Ella Fitzgerald brought herself a very special car: a custom-ordered Mercedes-Benz 300D Cabriolet, one of only about 65 made. She personally chose every option, from the "blaugrau" (blue-gray) paint and red leather interior to the Becker Mexico radio. Ella rarely drove the car herself, preferring to be chauffeured. She owned the classic vehicle for 37 years until her death in 1996. It originally cost her $8,500, a hefty sum at the time, and is now being offered for sale by a California classic car boutique for $465,000.
♫ ♫ ♫ ♫
A 2018 survey of musicians in the U.S. conducted by the Music Industry Research Association (MIRA) and the Princeton University Survey Research Center, in partnership with MusiCares, found that nationwide, the average musician earns only $21,300 annually from music-related sources, namely live music events being the most common, music lessons or private instruction, and performing for religious services. Roughly two-thirds of the respondents reported that their music-related income is not sufficient to meet their living expenses.
♫ ♫ ♫ ♫
Guitar Center is filing for Chapter 11 bankruptcy, the largest company to go bankrupt during the pandemic that has decimated America's retail sector. According to business news sources, the 61-year-old company—the biggest musical instrument retailer in the United States—tried to stay afloat by offering virtual music lessons. But it was forced to close many of its 300 stores this past March and has struggled to get customers to buy instruments as the economy headed south. The company will continue to stay in business during the bankruptcy process.
♫ ♫ ♫ ♫
According to Jon Caramanica, a pop music critic for The New York Times, "The distinctions between genres are breaking down. The lines between pop, pop-punk, autotuned R&B, hip-hop—those lines that felt real in the '90s, '80s, and even in the 2000s—don't make sense if you're 20 or under. For younger artists, those kinds of boundaries and stiff rules are not really a thing."
♫ ♫ ♫ ♫
The Baltimore City rowhouse once occupied by Cab Calloway's maternal grandmother has cleared the last major hurdle on its way to being designated a historical landmark. The home served as an epicenter for the Calloway clan and was where the grandmother trained her children and grandchildren in instrumental and vocal education. Calloway's nearby boyhood home has been razed and replaced by a community park which will memorialize Cab and his contributions to music.
♫ ♫ ♫ ♫
To break up the monotony of our daily lives during these days of the pandemic, Mike Foley, the longtime chief of the Sacramento Jazz Jubilee grunt crew, posed an interesting question and then provided the answer to "Did you know that Timbuctoo is in California? Timbuctoo, California was a town that prospered in the 1850s and 1860s due to the numerous hydraulic gold mines in the area. By the 1880s, the placer ground was running out, and hydraulic mining was banned, resulting in Timbuctoo being depopulated and eventually becoming a ghost town."
♫ ♫ ♫ ♫
Jazz is not just music. It's a way of life.