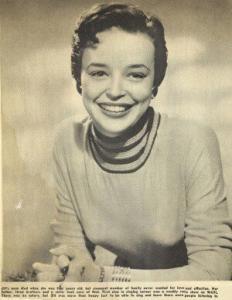 Let's Go To Town has four National Guard radio shows that probably date from 1961. While the pitching for the National Guard (and its "up-to-the-minute men") gets tiring, this CD has eight songs apiece by Billy Maxted's Manhattan Jazz Band and vocalist Jill Corey. Corey, who had a strong career for a time as a standards singer, is backed by an unidentified orchestra on such numbers as "When I Fall In Love," "Bye Bye Blackbird," "The Trolley Song," and "But Not For Me," doing an excellent job.
However it is for Maxted's group that Let's Go To Town is of greatest interest. He was a fine arranger who developed an original sound from his band, which at the time of these broadcasts consisted of the leader's piano, trumpeter Chuck Forsyth, trombonist Ed Hubble, clarinetist Dan Tracey, bassist Jack Lesberg, drummer Don Mclean, and the very valuable bass saxophonist Johnny Dengler (who sometimes doubled on second trumpet).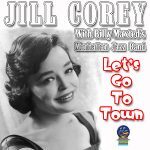 They romp through such numbers as "Milenburg Joys," "Running Wild," and "Come Back Sweet Papa." Billy Maxted's Manhattan Jazz Band, which recorded for such labels as Cadence, Seeco, and K&H during 1955-64, is well worth discovering.
Let's Go To Town
(Sounds Of Yester Year DSOY 795, 16 selections, TT = 61:33)
www.cityhallrecords.com